As of February 2021, best anime games on PS4 are
Sword Art Online: Fatal Bullet,
Senran Kagura: Peach Beach Splash,
Kandagawa Jet Girls,
Tokyo Ghoul:re Call to Exist,
Dragon Ball FighterZ*
Code Vein,
Dragon's Crown,
Steins;Gate Elite,
Fate/EXTELLA Link,
... More in the ranking table above!
---
Are you looking for the best anime games on PS4? All the ranking here is ranked by real anime gamers!
We are one of the most trustworthy anime gaming websites and is filled real anime gamers.
Why we are genuine? If you google like "best anime games", following is one of the top results that provides you fake info.
(How could this game be an anime game? This character is not even in anime graphic)
Anime game should be the term for games in anime graphic, at least more than 50% parts of an entire game.
However, we do see many non-anime games in the Google's top results such as Blade & Soul, ArcheAge, Final Fantasy XIV, TERA, and so on. They do have an anime looking character like Elin but still they cannot be anime games since everything else are not anime graphic. Moreover, they don't even show how their rankings are ordered. Meanwhile, we provide a list of voters if you click on "Show Results" button above.
Beside anime game graphics, we also focus on following factors that determine the most parts of anime game quality: combat system, diversity (classes, skills, equipments, heroes, items, game modes, maps, cards, etc), update, and character customization. If anime games has multiplayer, then we also consider its multiplayer population because you don't want to waste money for dead games. If an anime game is one of its series, then we introduce you only the best one among its series in terms of metacritic score, units sold and population because we need to introduce other great anime games as well. Along with these factors, we think that most players can play anime games quite long. Thus the game is worth its price since you can play for a very long time. Then general factors such as graphic, music, and etc follow.
If you register on the website, you can vote your 5 favorite anime games above!
This means that the ranking here is determined by real anime gamers, no fake!
Below, we introduce
5 best anime games
voted by 
February 27th, 2021
. This list will be updated whenever there is a change in top 5 anime game ranking above:
---
Sword Art Online: Fatal Bullet (FB)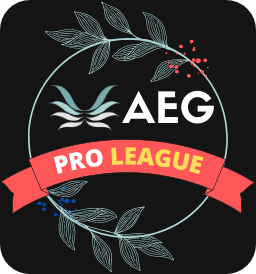 Lots of fans who actively participate in AEG Pro League

Getting full multiplayer rooms most of times during AEG Pro League

Generally has good multiplayer population during the evening time of NA region

Has inviting friends feature

Has amazing character customization system

You can play with Japanese players! Region is not locked

Has co-op

---
Senran Kagura: Peach Beach Splash (PBS)
Able to play multiplayer by making friends through Recruitment forum in this website

Has amazing character customization system

Has gotten some number of posts made about the game in this website

Has PvP leaderboard

Has co-op

---
Kandagawa Jet Girls (KJG)
Lots of fans who actively participate in AEG Pro League

Able to play multiplayer by making friends through Recruitment forum in this website

Has amazing character customization system

Has inviting friends feature

Has PvP leaderboard

---
Dragon Ball FighterZ
Generally has good multiplayer population during anytime

Has inviting friends feature

Has seasonal PvP leaderboard

Has co-op

A game got an any meaningful update (balance, new contents, everything except cosmetic) in last one year

---
Tokyo Ghoul:re Call to Exist (CTE)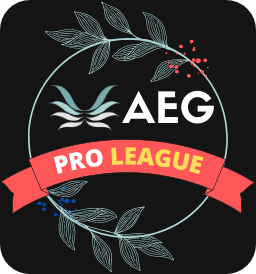 Lots of fans who actively participate in AEG Pro League

Able to play multiplayer by making friends through Recruitment forum in this website

Has inviting friends feature

Has good character customization system

Has gotten tremendous number of posts made about the game in this website

Has PvP leaderboard

You can play with Japanese players! Region is not locked

Has co-op

---
* This document will keep updating at any random time
* Following is whole list of criteria that we put in each game descriptions:
Lots of fans who actively participate in AEG Pro League

Getting full multiplayer rooms most of times during AEG Pro League : not applicable to games with max multiplayer # of people allowing less than 6.

(group 1-lv1) Able to play multiplayer by making friends through Recruitment forum in this website

(group 1-lv2) Generally has good multiplayer population during the evening time of NA region

(group 1-lv3) Generally has good multiplayer population during anytime

Has inviting friends feature

Has spectator mode
# Spectator mode is very important for eSports in order to broadcast the match with commentary

(group 2-lv1) Has character customization system

(group 2-lv2) Has good character customization system

(group 2-lv3) Has amazing character customization system

(group 3-lv1) Has gotten some number of posts made about the game in this website : 10~99 posts

(group 3-lv2) Has gotten good number of posts made about the game in this website : 100~199 posts

(group 3-lv3) Has gotten tremendous number of posts made about the game in this website : 200~ 399 posts

(group 3-lv4) Has gotten incredible number of posts made about the game in this website : 5 score (400~ posts)
# For those who wonder why group 3 counts, because more contents to writes about means the game has quite diversity.

A game got an any meaningful update (balance, new contents, everything except cosmetic) in last one year

(group 4-lv1) Has PvP leaderboard

(group 4-lv2) Has seasonal PvP leaderboard

(group 4-lv3) Provides api access to the leaderboard so that developer can retrieve data from it : invisible category above where we introduce games to people, but we do give points for having it

You can play with Japanese players! Region is not locked

It is a single-player only game that gained lots of popularity

Has co-op

This document is lastly updated at Feb 26th, 2021