3 Best PvP Games Mobile 2023

Are you ready to engage in the ultimate PvP battles on your mobile device? Look no further! In this article, we're about to introduce you to the most epic, heart-pumping, and engaging PvP mobile games of 2023. From fast-paced one-on-one duels to massive multiplayer battles, these games are sure to get your adrenaline pumping and have you at the edge of your seat. With stunning graphics, immersive gameplay, and endless strategic possibilities, you won't be able to resist the allure of these games. So, get ready to explore the worlds of the three best PvP mobile games of 2023. Sharpen your skills, rally your allies, and show the world that you're the best of the best in the realm of PvP gaming.

Table of Contents
Figure 1-1. Guardian Tales



Platforms: Nintendo Switch, Android, iOS



Guardian Tales takes players on a whimsical adventure through a colorful and fantastical world. The game features a diverse cast of characters, each with their own unique story and personality. As players progress through the game's story, they'll encounter a variety of interesting characters, from the tough-but-lovable ex-knight Knight Captain Eva to the sarcastic and sassy fairy Loraine. The game's dungeons are expertly crafted, with intricate designs that provide a challenging yet rewarding experience. Players must navigate through a maze of obstacles, traps, and enemies to reach the end of each dungeon and defeat the boss. Along the way, players can collect valuable items, such as weapons, armor, and resources, that can be used to strengthen their characters.

Figure 1-2. Guardian Tales Characters

One of the standout features of Guardian Tales is its intuitive combat system. Players can move their characters around the screen with ease, using basic attacks and special abilities to defeat their foes. The game also offers a variety of challenging boss battles that require strategy and teamwork to overcome. In addition to the single-player campaign, Guardian Tales also offers a robust multiplayer experience. Players can create or join guilds and compete against other guilds in epic PvP battles. The game also features a marketplace where players can buy and sell resources, creating a sense of community among players. With its charming graphics, engrossing gameplay, and captivating story, Guardian Tales is a mobile game that has something for everyone. Whether you're a fan of action, adventure, or PvP, Guardian Tales is a must-play game that will leave you with unforgettable memories.

Figure 1-3. Guardian Tales Gameplay



Platforms: iOS, Android



Epic Seven is a mobile game that immerses players in a world filled with fantasy, adventure, and magic. Developed by Super Creative, this game offers a one-of-a-kind experience that is sure to keep players engaged and captivated for hours on end. Set in the enchanting world of Orbis, Epic Seven allows players to become heroes in a story that spans continents and generations. The game boasts a deep and complex lore that players can explore as they journey through the game's beautifully rendered landscapes. One of the most impressive aspects of Epic Seven is its combat system. The game features a turn-based combat system that rewards strategic thinking and quick reflexes. Players can choose from a vast array of characters, each with their own set of abilities and strengths, allowing them to customize their team to fit their play style.

Figure 2-2. Epic Seven Character Screen

Epic Seven offers a variety of different game modes, including the single-player campaign, multiplayer co-op, and PvP battles. Players can team up with friends to take on challenging bosses or battle it out against other players in intense PvP battles to see who reigns supreme. The game also features stunning graphics and a rich, cinematic soundtrack that bring the world of Orbis to life. Players will be swept away by the game's stylized visuals and epic cutscenes that perfectly capture the game's sense of adventure and wonder. In conclusion, Epic Seven is a game that has it all: a captivating storyline, engaging gameplay, and stunning visuals. With a deep and intricate world to explore, players will find themselves fully immersed in the game's world of magic, danger, and adventure.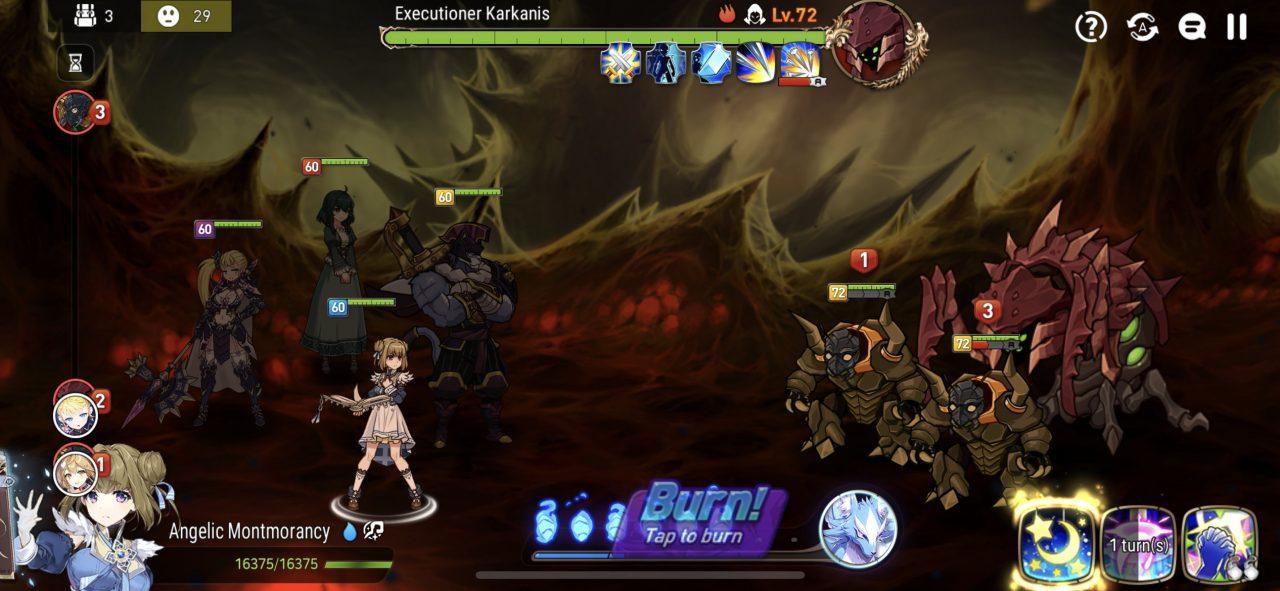 Figure 2-3. Epic Seven Gameplay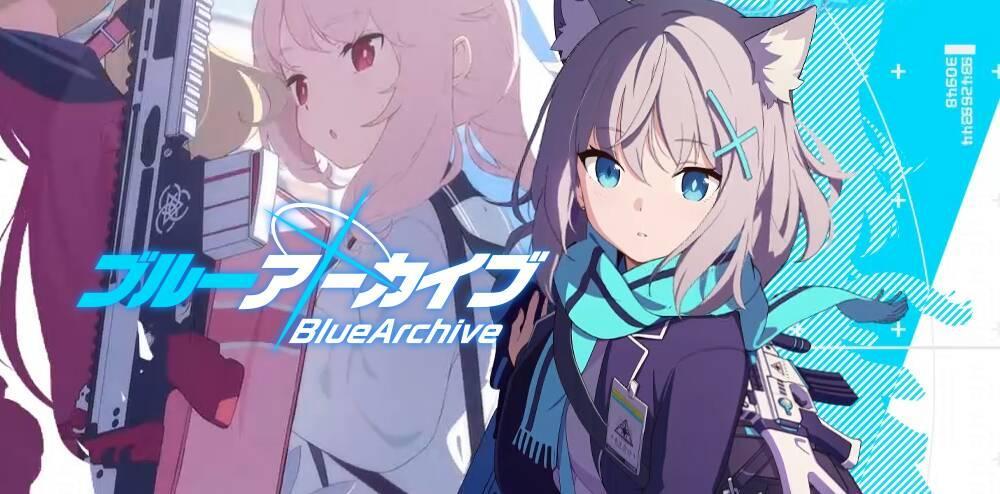 Platforms: Android, iOS



Blue Archive is a thrilling mobile game that takes players on a journey into the world of high school heroines. Developed by NAT Games, this game offers a unique and compelling mix of action, strategy, and simulation elements. The game takes place in a prestigious all-girls school where players take on the role of a new student. As they navigate their way through the school, players will meet a variety of interesting and colorful characters, each with their own story and personality. Players can form bonds with these characters, unlocking new abilities and skills that can be used in battles. One of the most engaging aspects of Blue Archive is its battle system. The game offers real-time battles that require quick reflexes and strategic thinking. Players can choose from a variety of characters, each with their own unique abilities and strengths, to create the perfect team for any situation.

Figure 3-2. Blue Archive Gameplay

In addition to the battle system, Blue Archive also offers a variety of other gameplay features, including a simulation system that allows players to manage their own in-game dormitory. Players can decorate their rooms, interact with their characters, and earn rewards for completing objectives. The game's charming visuals are sure to capture the hearts of players. The stylized graphics are beautifully rendered, with vibrant colors and lively animations that bring the game's characters and world to life. In conclusion, Blue Archive is a mobile game that offers a unique and engaging experience for players who love action, strategy, and simulation games. With a charming cast of characters, an innovative battle system, and beautiful graphics, this game is sure to captivate players and keep them coming back for more.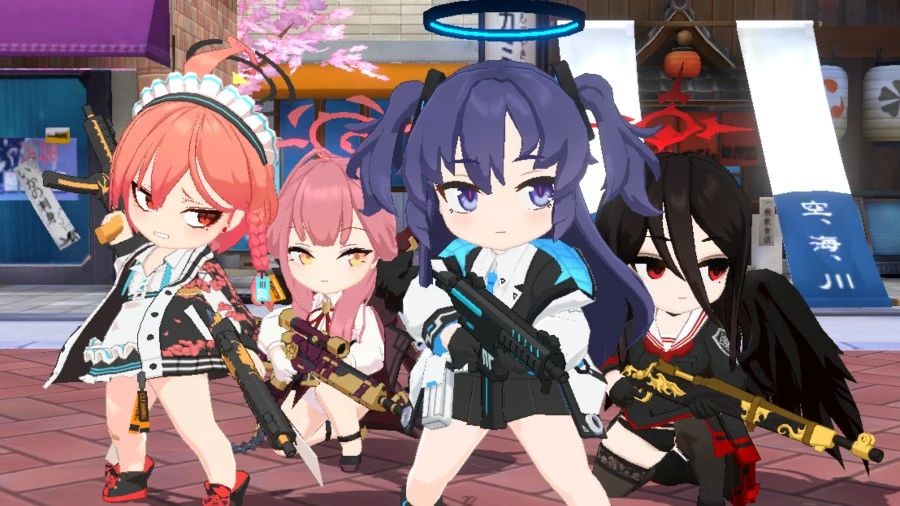 Figure 3-3. Blue Archive Characters
@"everyone"
You May Also Like
If you couldn't find your favorite here, You can also check the list of
best PvP games
of all time, regardless of platforms and genres. If you're specifically looking for only the list of the best PvP games of 2023, you may want to check out:
3 Best PvP Strategy Games on Android in 2023
4 Best PvP Games on PS5 in 2023
4 Best PvP Open World Games 2023
3 Best PvP Games for Low End PC in 2023
3 Best PvP RTS Games in 2023
3 Best PvP Games to Play with Friends in 2023
2 Best PvP Board Games in 2023
3 Best PvP Games of MMORPG in 2023
3 Best PvP Games on iPhone in 2023
2 Best Turn-Based PvP Games 2023
2 Best PvP Shooting Games for Android 2023
5 Best 1v1 PvP Games 2023
2 Best PvP Games Nintendo Switch 2023
2 Best PvP Games Free in 2023
5 Best PvP Games on Android in 2023
2 Best PvP Survival Games PC 2023
3 Best PvP Games on Oculus Quest 2 in 2023
3 Best PvP Games on PC in 2023
5 Best PvP Strategy Games 2023
3 Best Full Loot PvP Games in 2023
3 Best PvP RPG Games in 2023
3 Best Local PvP Games 2023
3 Best PvP Browser Games 2023
2 Best PvP Arena Games 2023
3 Best PvP Racing Games 2023