11-21-2022, 02:32 AM

(This post was last modified: 11-21-2022, 02:34 AM by

AnimeGamer

.)
3 Best Anime Games Android Offline 2023
Advancements in technology have allowed android to progress to a point where it can now play even AA games and some AAA titles. But in the midst of all this, many have forgotten the potential of the system. It isn't only to have time sink gacha games or downgraded ports. It can have unique games which take full advantage of the touch screen and handheld nature. Below are just some of these titles you can also play offline.
Table of Contents
Platforms: Android, iOS
The artist's mind is a weird place, sometimes, it gives them the insight to create the most significant art known to man, and other times, it spirals them into an artistic slump and destroys them. Death Palette sees us in the latter scenario. We are an unnamed artist that has been in a slump for quite some time and can't seem to be able to draw. That is when a collector visits you and brings along a painting for you. As you remove the cover, it appears to be just a black canvas, but soon cuts start to appear on your body, and as you start to panic, you see that now a girl has appeared in the painting, and she asks you if you are the new painter. This creates the bases for the narrative, leading to many twists and turns and a heartwrenching finale.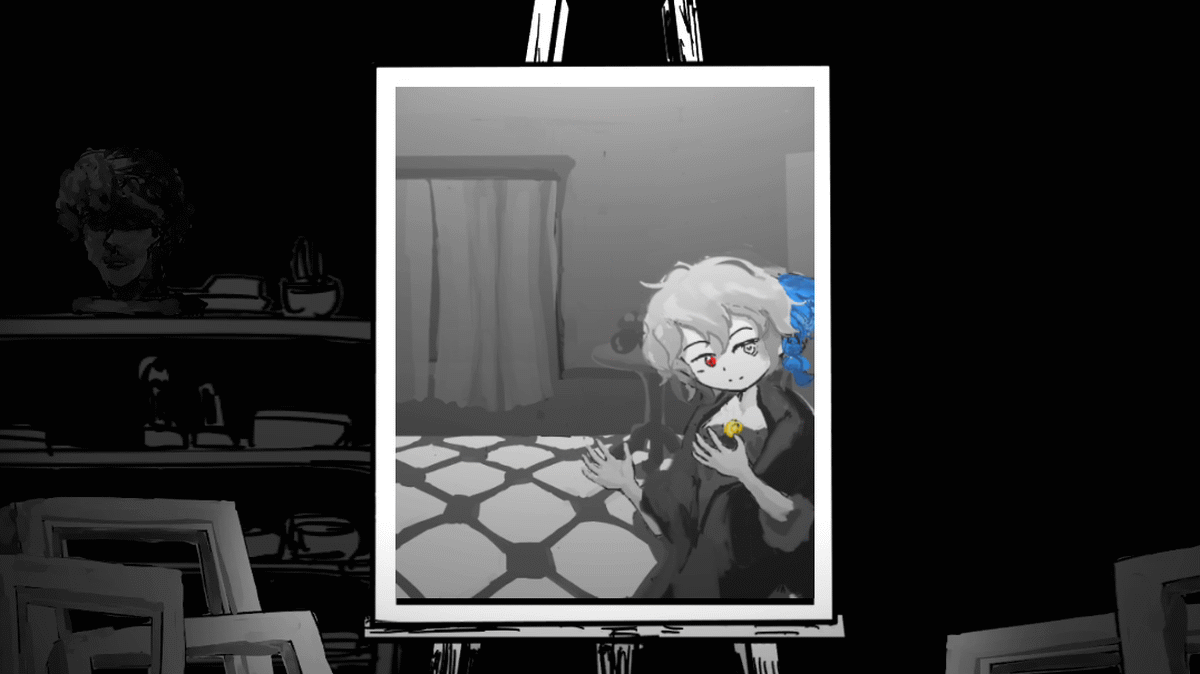 The gameplay is based on multiple puzzles and investigations. Each chapter is divided into multiple days. Upon starting, you will have your home to explore, and the girl will demand that you draw a specific item in a particular color. This is important to progress the game and not to die since if you draw something she doesn't like, she will kill you. As you progress, you will unlock new dreams and snippets of the story. It is a must-play for artists in a slump, as they will no doubt be able to see its humor.
Figure 2. Ace Attorney Trilogy
Platforms: Nintendo Switch, PlayStation 4, Xbox One, Android, Microsoft Windows, iOS, Nintendo 3DS
Courtrooms and lawsuits, in general, might not be the most intriguing thing in the world due to the amount of etiquette and seriousness, but what happens when a game sets out to make a courtroom trial into a thrilling adventure mystery? Simple, you get Ace Attorney Trilogy. At first glance, many might see this as a gross misinterpretation of the legal world. But in reality is, at best, a light-hearted, humorous interpretation with some severe bits sprinkled in. The story follows Phoenix Wright, a rookie defense attorney, as he starts his journey in the legal world and faces countless obstacles as he tries to discover the truth. The presentation and animations might make it seem humorous, but the actual story and the cases are well-crafted and have depth and emotion behind them.
The gameplay is divided into many sections. The two most prevalent ones are the courtroom battles and the onsite investigation. Most cases start with a briefing and story cutscene. As you progress, you will find yourself in the court where you must categorize the evidence and find flaws in the witness testimony. After every court battle, you will have to either go to the site or check up on leads to find new evidence and material to make your case and find out if your client is telling the truth. Using that, you will confront your suspect and prosecution to ensure justice is delivered. It is a unique gaming experience. You must try it for yourself.
Platforms: Microsoft Windows, Android, iOS, and Mac operating systems
Sandbox is a genre that has become relatively secure today as studios focus more on open worlds with limited interactivity. But some are still creating sandbox experiences such as Shoujo City 3D. One might look at the title and think it is a parody or a joke game, making fun of the weeb/otaku culture.
At the surface level, it might be just that, but as you play and interact with the different sandbox mechanics, you can truly appreciate its beauty. There is a narrative through line present, and you will be able to meet a cast of full-color characters, but the central portion is the creation of your ideal girlfriend and spending time with her. You can explore the city and interact with the sandbox elements. Many shops allow you to purchase goods that can be used to enable your girlfriend to change clothes and other accessories. You must play it to understand it truly, and with the appeasing anime graphics, that isn't a hard thing to do.
You May Also Like
If you couldn't find your favorite here, you can also check the list of
best anime games
of all time, regardless of platforms and genres. If you're specifically looking for only the list of the best anime games of 2023, you may want to check out:
4 Best Anime Card Games 2023
3 Best Anime Dating Games 2023
3 Best Anime Hack and Slash Games 2023
3 Best Anime Games Free in 2023
5 Best Anime Games With Character Creation 2023
3 Best Anime Horror Games in 2023
3 Best Anime Love Games in 2023
3 Best Anime Waifu Games in 2023
5 Best Anime Games on PS5 in 2023
5 Best Anime Games to Play With Friends 2023
5 Best Anime Games on Google Play in 2023
5 Best Anime RPG Games 2023
3 Best Action Anime Games 2023
3 Best Anime Games on Nintendo Switch in 2023
3 Best Anime Games for iOS in 2023
5 Best Anime Games for Low-End PC 2023
3 Best Anime Dress Up Games 2023
3 Best Anime Dating Games for Android in 2023
3 Best Anime Games for Xbox in 2023
3 Best Anime Games on Oculus Quest 2 in 2023
3 Best Free Anime Games for PC in 2023
3 Best Anime Gacha Games in 2023
5 Best Multiplayer Anime Games 2023
3 Best Anime Games Online in 2023
3 Best PvP Anime Games 2023
3 Best Anime Co-Op Games 2023