11-29-2022, 10:26 PM

(This post was last modified: 03-21-2023, 02:35 PM by

AnimeGamer

.)
3 Best PvP Games Free in 2023
The majority of the free games out there either offer low-quality gameplay mechanics, unappealing visuals, poor storyline, or all 3 at the same time! It is kind of difficult to come across a free game that provides a captivating and immersive gameplay experience that makes players addicted to it. However, we are going to make this difficulty a piece of cake for you! Here are the 3 best PvP games free in 2023 that will take your free gaming up a notch.
Table of Contents
Figure 1. SoulWorker Anime Legends
Developed by
Gameforge
, SoulWorker Anime Legends revamps traditional online PvP game combat. This epic action MMORPG game is one of the best PvP games free in 2023. It is available to download free of cost at both
Google's PlayStore
and
Apple's AppStore
. Moreover, it is also available on
Steam
!
Apart from its unique in-game storyline, SoulWorker showcases some of the best aesthetic visuals, captivating soundtracks, and intense battle-heated showdowns. SoulWorker implements a unique combat mechanism whereby you will fight against other players with your character's soul-powered by intangible feelings such as pain and desperation. The post-apocalyptic setting further adds fuel to the fire.
SoulWorker enables players to fully customize their chosen character in the game to their utmost liking. Furthermore, SoulWorker implements unique dialogues for each character, making the game ever-immersive!
With 6 different playable characters, all with their unique capabilities and fighting styles, the game offers breathtaking 1V1 PvP battles. The six characters are Haru, Erwin, Lily, Stella, Iris, and Jin. Each of the characters is unique in terms of his/her abilities and the weapon they wield.
Haru wields a mighty Soulum Sword while Erwin takes pride in his Gun Jazz. Lily has a destructive Mist Scythe and Stella owns a Howling Guitar. On the other hand, Iris is in possession of a massive Hammer Stol whereas Jin fights with his All-Powerful Fists. Find more about these characters
HERE
.
Amongst this small but widely diverse character roster, which character sounds the most like you? Will your character's soul be strong enough to triumph in online PvP battles?
My Hero Academia: The Strongest Hero
Figure 2. My Hero Academia: The Strongest Hero
The iconic My Hero Academia franchise needs no introduction though. What originally started as a TV series has now spawned into a critically hit game series covering various gaming platforms. 
Developed by
Crunchyroll Games
, My Hero Academia: The Strongest Hero is yet another one of the best PvP games free in 2023. It is available to download freely at both
Google's PlayStore
and
Apple's AppStore
.
Being an RPG, My Hero Academia: The Strongest Hero features an open world for players to dive into and participate in various heroic activities. Apart from this, the PvP game also incorporates over-the-top PvP Arena matches. Moreover, the My Hero Academia: The Strongest Hero delivers some of the best visuals and quirk power effects.
In PvP battles, players have the freedom to become their favorite heroes as well as villains. The game basically offers 3V3 matches against online players. You can form up your very own customized team of heroes and villains to break hell loose on your opponents with your deadly quirk combinations!
With over 26 playable characters in My Hero Academia: The Strongest Hero
, you get to have huge strategic freedom in picking out the best combination of character quirks that work for you to unleash your fury in PvP Battle Arenas. From Midoriya and All Might to Dabi and Stain, you have access to every major Hero and Villain in the game.
With such a devastating power lying in the palm of your hands, can you make out the most of these lethal quirks? Let's find out!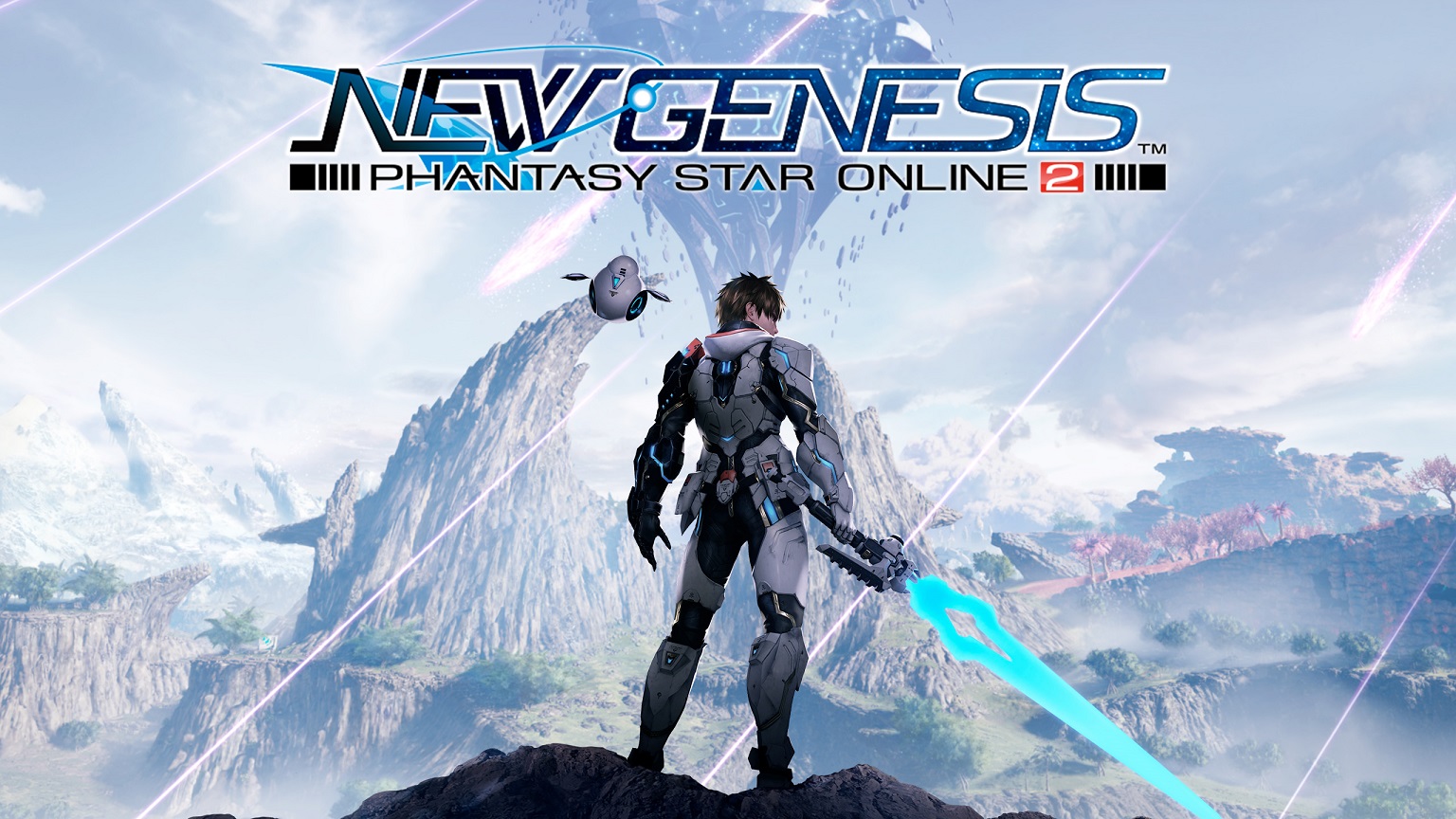 Figure 2. Phantasy Star Online 2
Originally released in 2012,
Phantasy Star Online 2
is an action RPG video game developed by
Sega
. Due to its ever-increasing popularity, the game was re-released on a wider base of gaming platforms. As of today, it is available to play on PlayStation Vita, PlayStation 4, Xbox One, Xbox Series X|S, Windows, and Nintendo Switch.
Phantasy Star Online 2 showcases some of the most stunning gameplay visuals and satisfying combat mechanics. Upon starting the game, players are given an immense amount of freedom in customizing their character in terms of gender, race, class, body, as well as facial features. Moreover, as players progress, they can further customize their characters with a number of accessories and aesthetic goods.
The 5v5 PvP gameplay of Phantasy Star Online 2 is one of the best. It allows players to implement a wide range of strategies and tactics in any match. There are a total of 13 different character classes, each with its own set of attributes, powers, and weaknesses. Thanks to the availability of a large selection of weapon types, players can adopt almost any playstyle possible.
Amidst the fast-paced fluid combat of Phantasy Star Online 2, can you build up your perfect game character that no one can defeat? Let's find out!
You May Also Like
3 Best PvP Strategy Games on Android in 2023
4 Best PvP Games on PS5 in 2023
4 Best PvP Open World Games 2023
3 Best PvP Games for Low End PC in 2023
3 Best PvP RTS Games in 2023
3 Best PvP Games to Play with Friends in 2023
2 Best PvP Board Games in 2023
3 Best PvP Games of MMORPG in 2023
3 Best PvP Games on iPhone in 2023
2 Best Turn-Based PvP Games 2023
2 Best PvP Shooting Games for Android 2023
5 Best 1v1 PvP Games 2023
2 Best PvP Games Nintendo Switch 2023
5 Best PvP Games on Android in 2023
2 Best PvP Survival Games PC 2023
3 Best PvP Games on Oculus Quest 2 in 2023
3 Best PvP Games on PC in 2023
5 Best PvP Strategy Games 2023
3 Best Full Loot PvP Games in 2023
5 Best PvP RPG Games in 2023
5 Best PvP Games Mobile 2023
3 Best Local PvP Games 2023
3 Best PvP Browser Games 2023
5 Best PvP Arena Games 2023
3 Best PvP Racing Games 2023
3 Best PvP Shooter Games 2023
3 Best Free PvP Games on PC 2023
2 Best PvP Gacha Games 2023
2 Best PvP Survival Games 2023
3 Best PvP Card Games 2023
5 Best PvP Strategy Games iOS 2023