12-09-2022, 09:35 PM

(This post was last modified: 04-15-2023, 12:46 AM by

AnimeGamer

.)
5 Best PvP Strategy Games 2023
PvP or Player Vs Player is a category of multiplayer cooperating clash in a video game among gamers. This is frequently contrasted with Player vs. environment, in which the game controls the enemies. PvP games inspire pro gamers to instantly overcome noob gamers. PvP games are typically provocative in the setting of role playing games. Loyal gamers highly appreciate and wait patiently for every single release of a game from this category. Strategy games, a type of PvP games, are an amazing option for gamers with leadership skills and decision-making skills. More particularly, PvP games with strategy elements are even more fun because you get to compete with other witty gamers aiming for the top spot.
So in this article, we will talk about such games. We have handpicked the top 5 best PvP strategy games to play in 2023. These games have different sub-genres, but they incorporate strategy and PvP elements in their gameplay. If you enjoy such games, then make sure to stick to the very end, and you might find your next favorite thing. This document contains discussion about the 5 best PvP strategy games. Let's have a look at them.
Table of Contents
Figure 1-1. Omega Strikers
Platforms: (Windows)
Omega Strikers
is a player versus player strategy game where the mission of gamers is to eliminate enemies and make goals by means of explosive attacks and super skills. People from around the world play and enjoy this game. Gameplay is fast and concentrated.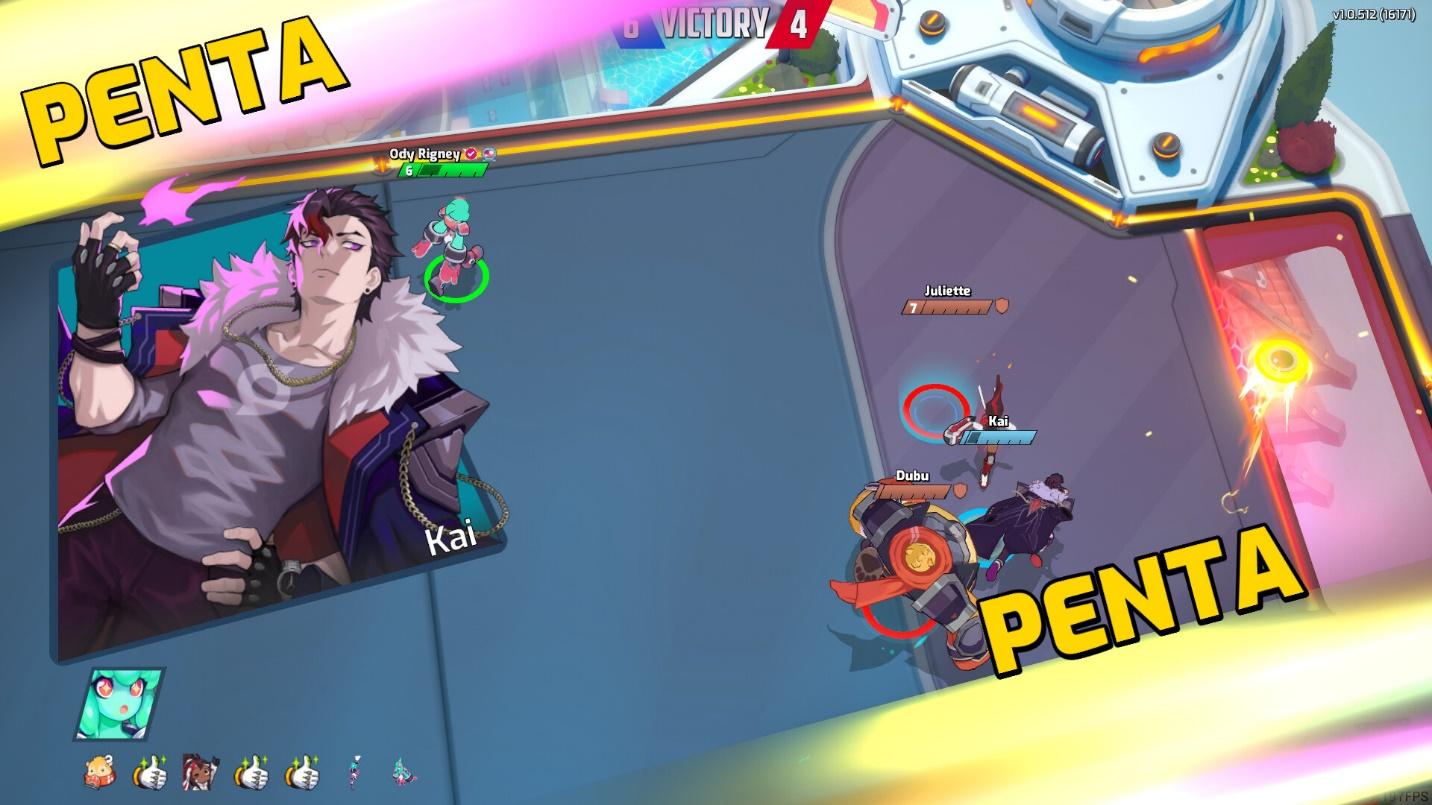 Figure 1-2. Omega Strikers Gameplay
In order to win, one team is required to score 5 goals. The game is developed by Odyssey Interactive. Omega Strikers features an enriching schedule along with exceptional and amazing tactics of Strikers. This 2022 open beta version of the game release includes ranked, unranked matches and private rooms featuring diversified playfields. This game offers battle passes and ornamental offers which are accessible through in-game purchase, for addicted players.
Naruto to Boruto: Shinobi Striker
Figure 2-1. Naruto to Boruto: Shinobi Striker
Platforms: (PlayStation 4, Xbox One, Microsoft Windows)
The class Naruto franchise strikes again with a new gaming experience in
Naruto to Boruto: Shinobi Striker
. This PvP strategy game offers the players to build a team of 4 players to fight with the opposing teams online. This 2018 release is also developed on the basis of absolutely innovative graphics. The new high graphics configuration includes vivid colors of roles, ninjutsu and playfield. Naruto to Boruto features everyone's most loved characters from the 
Naruto
counting in Sasuke, Team 7 and the man himself, Naruto!
Figure 2-2. Naruto to Boruto: Shinobi Striker Gameplay
The gamers can obtain a competitive edge from the energetic third person perspective of the game with vertical jumping and wall-climbing. Players demonstrate their skills by adopting a time strategy. There is an exceptional fight experience between ninjas in this game. Game is now also available in Deluxe mode!
Figure 3-1. Eternal Return
Platforms: (Microsoft Windows)
Eternal Return
is a delicious, free to play online multiplayer survival game. The game offers battle royale cocktail mode. Players can team with buddies or make their own way ahead in solo mode! Players are required to make a real time strategy in order to ensure victory. The turn based modification of enemy level enriches this game with extra pleasure. This exceptional multiplayer online strategy game allows the players to combine aesthetic characters, plans and technicalities. The combat style provides a satisfying gaming experience to its players.
Figure 3-2. Eternal Return Gameplay
Gamers can select anyone out of great test subjects, undertake Lumia island as 1 from
61 subjects
– no matter while playing alone or along with the team, each player is required to play his role by making correct use of skills, power and intelligence of the selected character. The privacy policy of the game offers a secure gaming atmosphere.
Figure 4-1. Super Mecha Champions
Platforms: (Microsoft Windows, Android, iOS)
If you're looking for a battle royale experience, then
Super Mecha Champions
is a solid choice for you. This game features many strategic elements on top of the fast-paced action gameplay. It is basically a blend of games like Fortnite and War Robots. This game comes from the developers of
Marvel Super War
.
Figure 4-2. Super Mecha Champions Gameplay
You will enjoy this game more if you're a fan of the mecha genre because this game has definitely been catered toward that demographic. Super Mecha Champions is currently available for PC and Mobile platforms such as Android and iOS. This game has a lot of potential for future eSports. Even though there haven't been any eSports events associated with it yet, it won't be surprising to see a future event.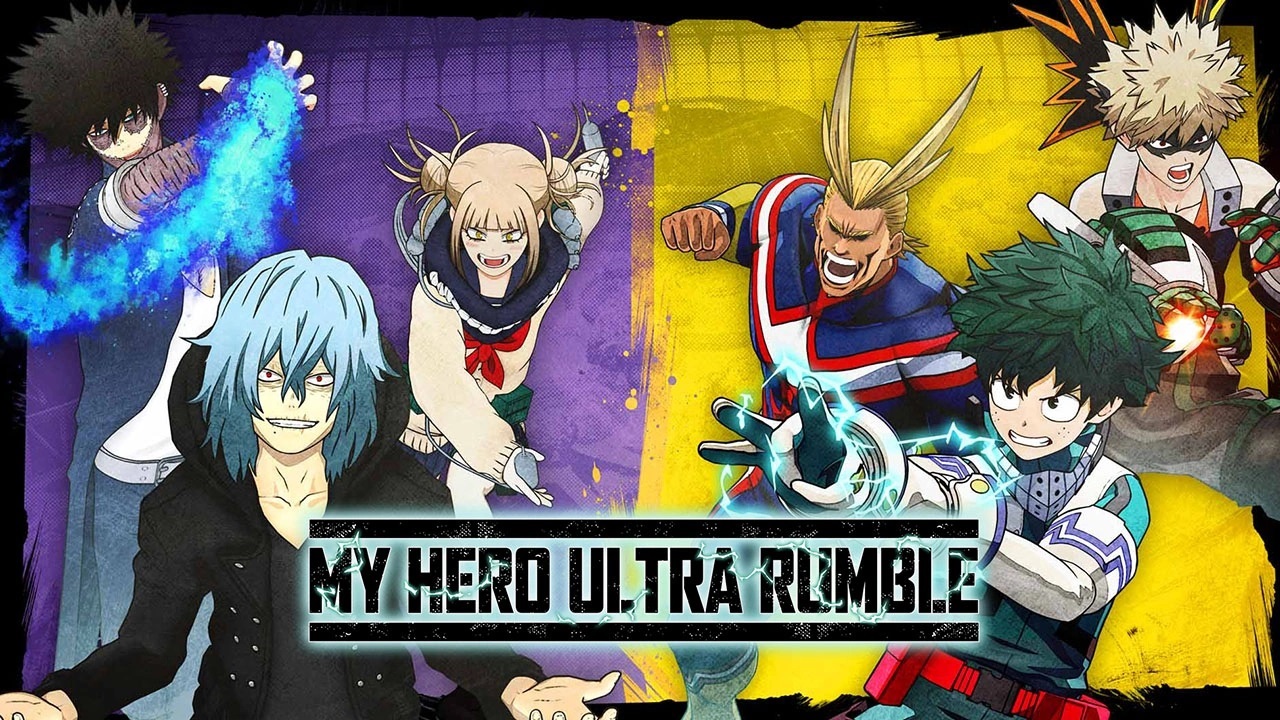 Figure 5-1. My Hero Ultra Rumble
Platforms: (Nintendo Switch, PlayStation 4 & 5, Xbox Series X and Series S, Microsoft Windows)
My Hero Ultra Rumble
is an upcoming battle-royale game incorporating many strategic PvP elements. This game will allow you to choose your favorite character, form a team, and compete to be the last player in a 24-player Battle. It will be available on PlayStation, Nintendo Switch, Xbox, and Microsoft Windows. My Hero Ultra Rumble has many features that differentiate it from other battle royale games. For instance, you have to use your Quirk strategically, and you can also utilize environmental elements to your advantage.
Figure 5-2. My Hero Ultra Rumble Gameplay
Even though this doesn't fall under the category of strictly strategic games, you need a strategic mindset to secure a win in this game. Not only that, but there's a slight learning curve which makes it quite similar to games like Apex Legends.
You May Also Like
3 Best PvP Strategy Games on Android in 2023
4 Best PvP Games on PS5 in 2023
4 Best PvP Open World Games 2023
3 Best PvP Games for Low End PC in 2023
3 Best PvP RTS Games in 2023
3 Best PvP Games to Play with Friends in 2023
2 Best PvP Board Games in 2023
3 Best PvP Games of MMORPG in 2023
3 Best PvP Games on iPhone in 2023
2 Best Turn-Based PvP Games 2023
2 Best PvP Shooting Games for Android 2023
5 Best 1v1 PvP Games 2023
2 Best PvP Games Nintendo Switch 2023
2 Best PvP Games Free in 2023
5 Best PvP Games on Android in 2023
2 Best PvP Survival Games PC 2023
3 Best PvP Games on Oculus Quest 2 in 2023
3 Best PvP Games on PC in 2023
3 Best Full Loot PvP Games in 2023
5 Best PvP RPG Games in 2023
5 Best PvP Games Mobile 2023
3 Best Local PvP Games 2023
3 Best PvP Browser Games 2023
5 Best PvP Arena Games 2023
3 Best PvP Racing Games 2023
3 Best PvP Shooter Games 2023
3 Best Free PvP Games on PC 2023
2 Best PvP Gacha Games 2023
2 Best PvP Survival Games 2023
3 Best PvP Card Games 2023
5 Best PvP Strategy Games iOS 2023