04-09-2023, 04:36 PM

(This post was last modified: 04-29-2023, 04:30 PM by

AnimeGamer

.)
5 Best Steam Deck Indie Games 2023

Welcome, fellow gamers, to a digital wonderland of portable adventure! As we journey through the enchanting world of 2023's indie gaming scene, the Steam Deck becomes our magical key to unlock the most captivating and innovative experiences. Today, we'll delve into the whimsical realms of the 5 Best Indie Games, where hidden gems await to dazzle and delight. From breathtaking visuals to immersive narratives, these masterpieces offer the perfect balance of charm and challenge. So, buckle up, dear explorers, as we embark on this exhilarating quest to uncover the ultimate indie treasures that will leave your Steam Deck sizzling with excitement!

Table of Contents



Platforms: (Steam Deck, PlayStation, Xbox, Windows, Linux, Mac operating systems, and Switch)



In the enigmatic world of Lost Ruins, whispers of bygone eras murmur through ancient stones as shadows of a forgotten civilization stretch across the land. Crafted by the imaginative virtuosos at Altari Games, this spellbinding 2D action-adventure game weaves an intricate tapestry of intrigue and danger, inviting audacious explorers to traverse a world where history's secrets haunt the present. As the intrepid hero, you awaken in this arcane realm, guided by otherworldly spirits and armed with mystical relics. You embark upon a sacred quest to unearth the enshrouded truth nestled deep within a once-glorious empire. Each stride through this maze-like terrain draws you nearer to the revelation you seek while further entangling you in the game's labyrinthine narrative.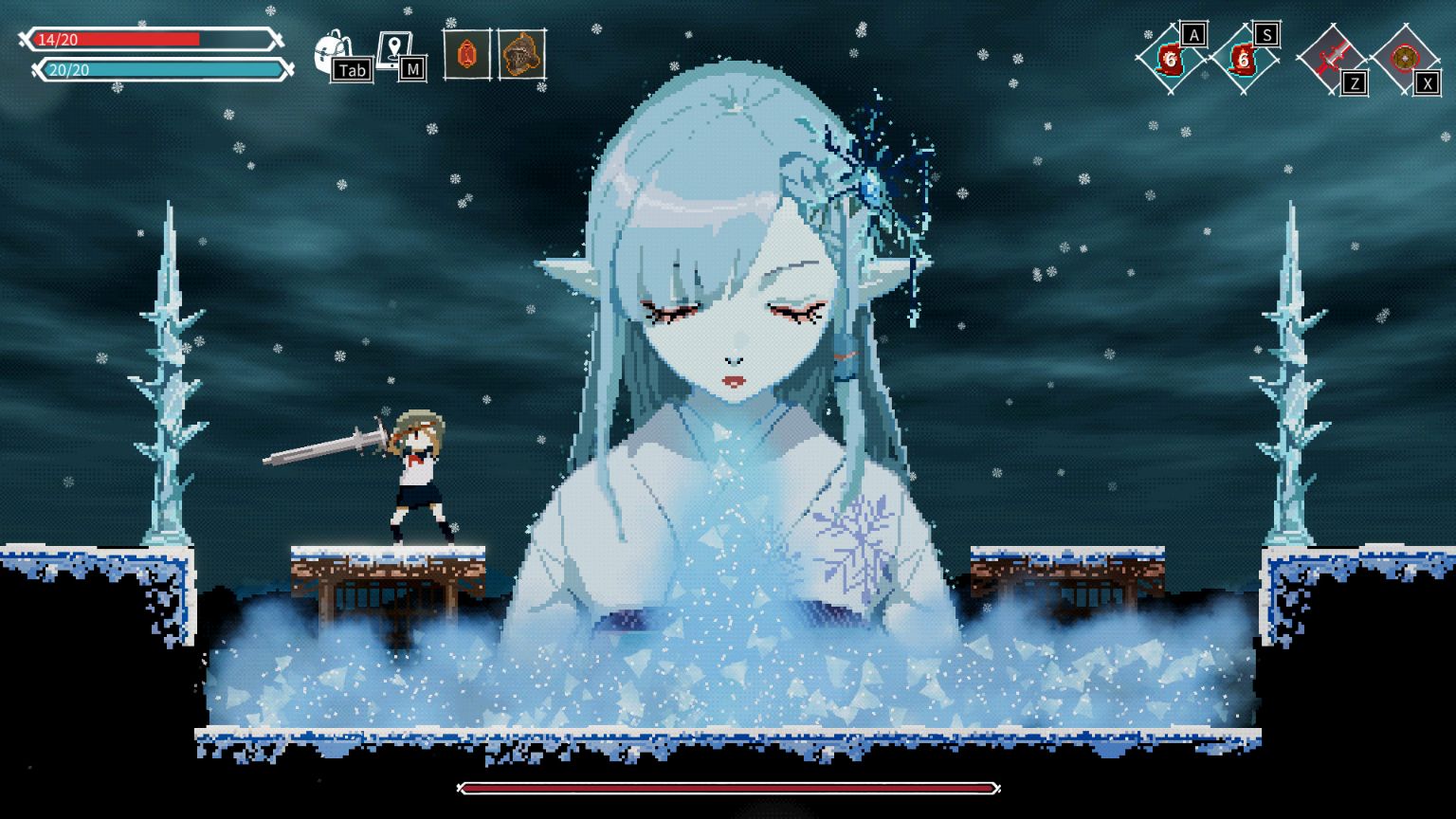 Figure 1-2. Lost Ruins Gameplay

The game unfurls as a masterwork of pixel artistry, its vibrant tableau painting a dreamscape oscillating between reality and fantasy. As you delve deeper, you'll cross paths with mythical beings, each harboring cryptic motives. Challenging combat and inventive puzzles lie in wait, testing your prowess and resolve. A hauntingly evocative score weaves an enchanting melody throughout the game, enveloping you in a sonic embrace that mirrors the captivating allure of the unfolding world. So what are u waiting for? Join us, fellow wayfarers, as we embark on this entrancing odyssey into the depths of Lost Ruins, where resonances of history reverberate through time, urging us to uncover enigmatic truths concealed beneath the sands of ages long past.

Doki Doki Literature Club Plus!
Figure 2-1. Doki Doki Literature Club Plus!



Platforms: (Steam Deck, Nintendo Switch, PlayStation 5, PlayStation 4, and Xbox One)



In the enchanting realm of Doki Doki Literature Club Plus!, the muses of poetry and prose dance together, weaving a tale transcending ordinary storytelling. Developed by Team Salvato, this captivating visual novel entices curious souls to embark upon a literary odyssey exploring the depths of the human heart and emotions that bind us together. As a member of the Literature club, you find yourself amidst a kaleidoscope of personalities, each as vibrant and complex as the verses they compose. Together, you forge an unbreakable bond, discovering the multifaceted beauty of words. Yet, a darker truth awaits, a secret threatening to unravel your world.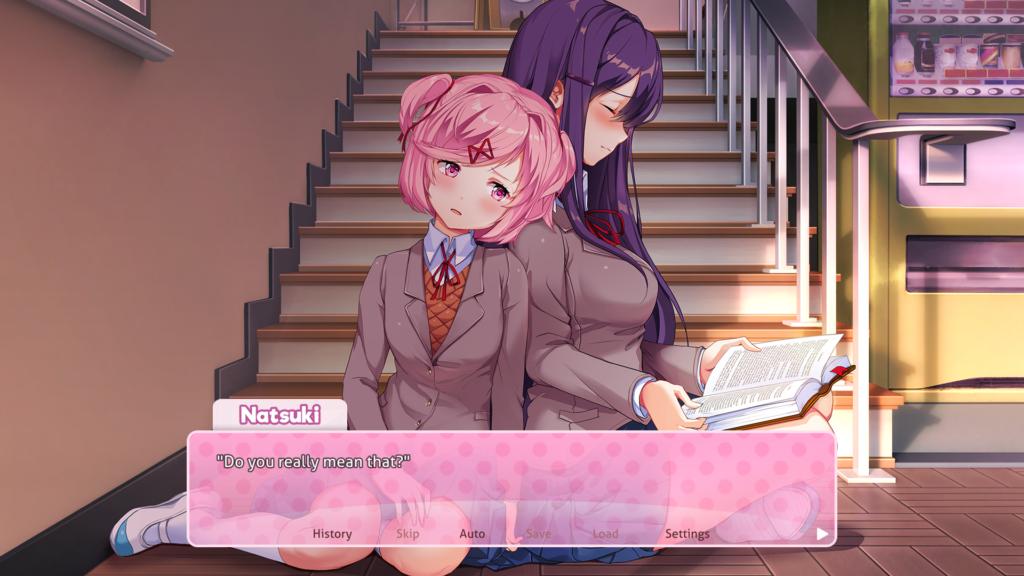 Figure 2-2. Doki Doki Literature Club Plus! Gameplay

The game is a delicate dance between light and shadow, a harmonious blend of whimsy and melancholy, echoing the duality of the human soul. As you forge connections with endearing characters, you'll traverse the labyrinthine corridors of their innermost thoughts, unearthing fears, dreams, and desires hidden beneath the surface. A poignant score accompanies your journey, its hauntingly evocative melodies weaving a spell that lingers long after the final note fades. So, fellow poets, join us as we step into the hallowed halls of Doki Doki Literature Club Plus!, where the musings of the heart come alive and shared words unlock the doors to the most profound corners of our souls.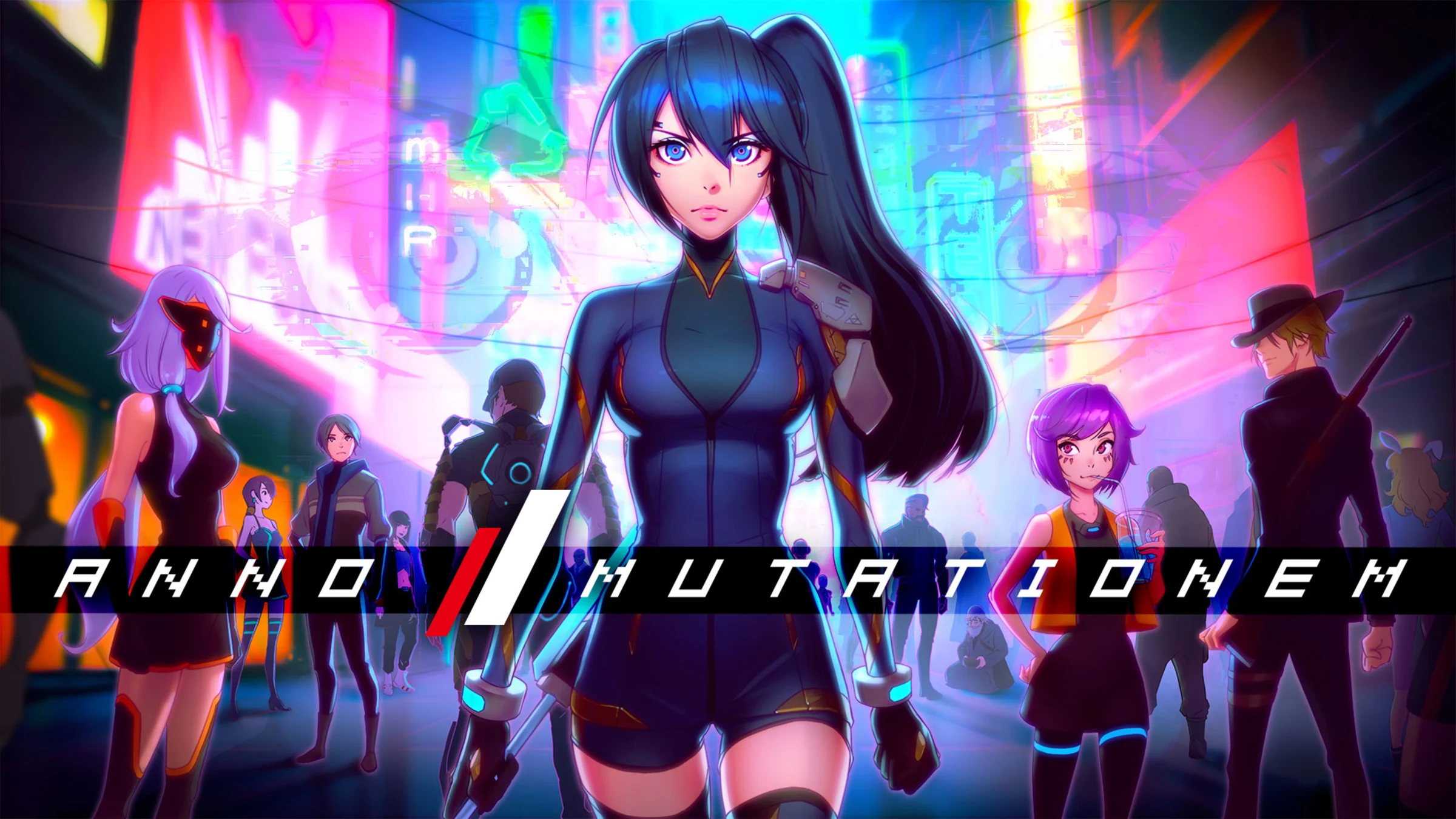 Figure 3-1. ANNO: Mutationem



Platforms: (Steam Deck, Nintendo Switch, PlayStation, and Windows)



In the kaleidoscopic metropolis of ANNO: Mutationem, cybernetic dreams, and dystopian nightmares converge, weaving an electrifying tapestry that pulses with the heartbeat of a city on the brink of transformation. Conjured by ThinkingStars, this gripping action-adventure game beckons fearless explorers to traverse a world where lines between man and machine blur and echoes of a neon-lit future reverberate through history. As the indomitable protagonist, Ann, you navigate the labyrinthine streets of this techno-noir landscape, armed with futuristic weaponry and cybernetic enhancements. Your mission: to unravel the threads of a sinister conspiracy that threatens the city. With each step, you draw closer to the truth as shadows of the past and specters of the future collide in an explosive showdown.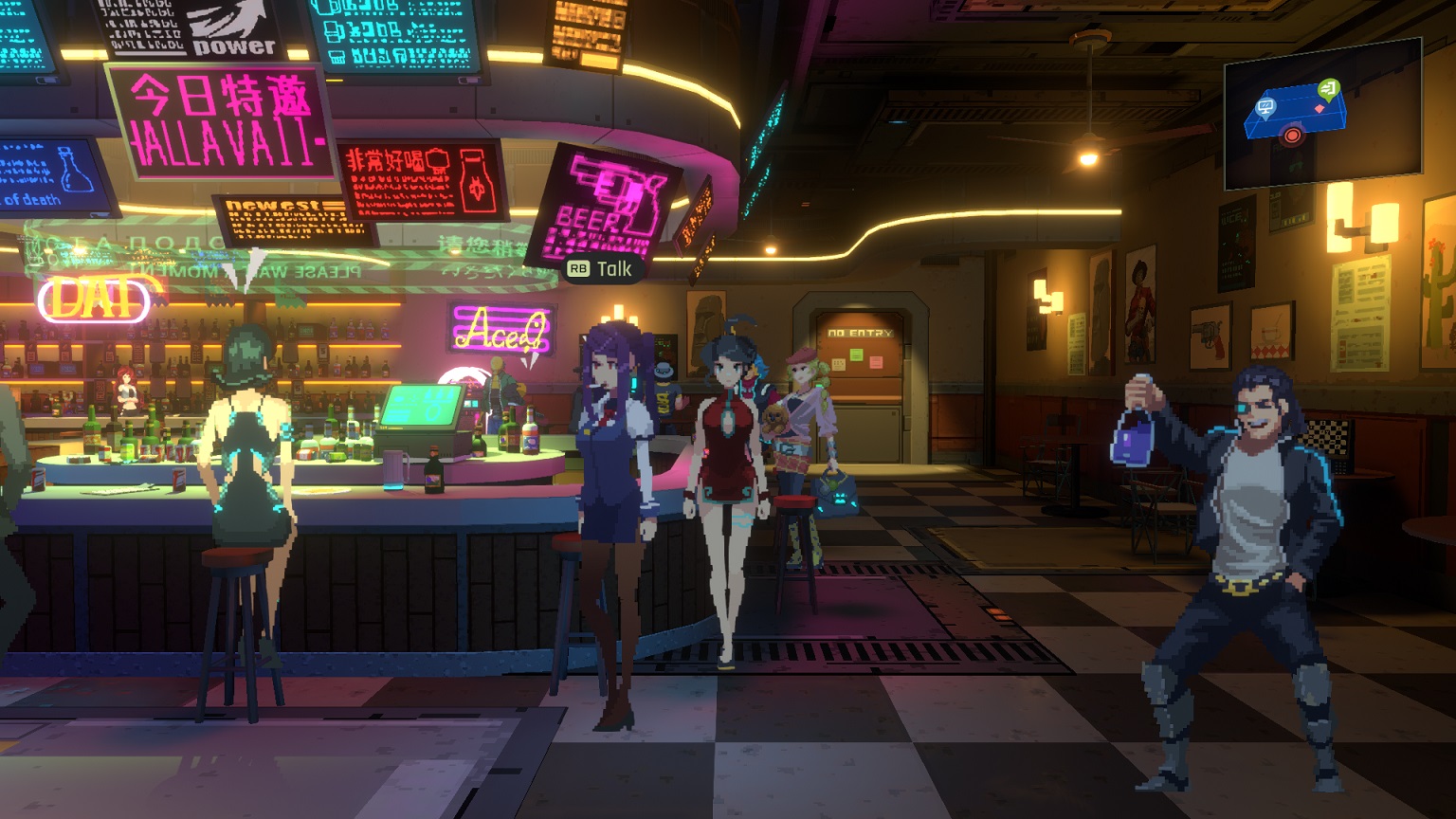 Figure 3-2. Mutationem Neon World

The game is a virtuoso performance in pixel artistry, its vibrant neon palette, and intricate cyberpunk aesthetic breathing life into a world oscillating between utopia and dystopia. You'll come across a colorful ensemble of characters as you discover more about them; each one of them has a special tale to tell and a secret to maintain. Together, these people form a complex narrative tapestry. A pulsating, synth-driven score infuses every moment of your journey with electrifying energy, enveloping you in a sonic embrace that mirrors the frenetic heartbeat of the world around you. ANNO: Mutationem is an odyssey into the soul of a city on the edge of metamorphosis, a tribute to the resilience of the human spirit.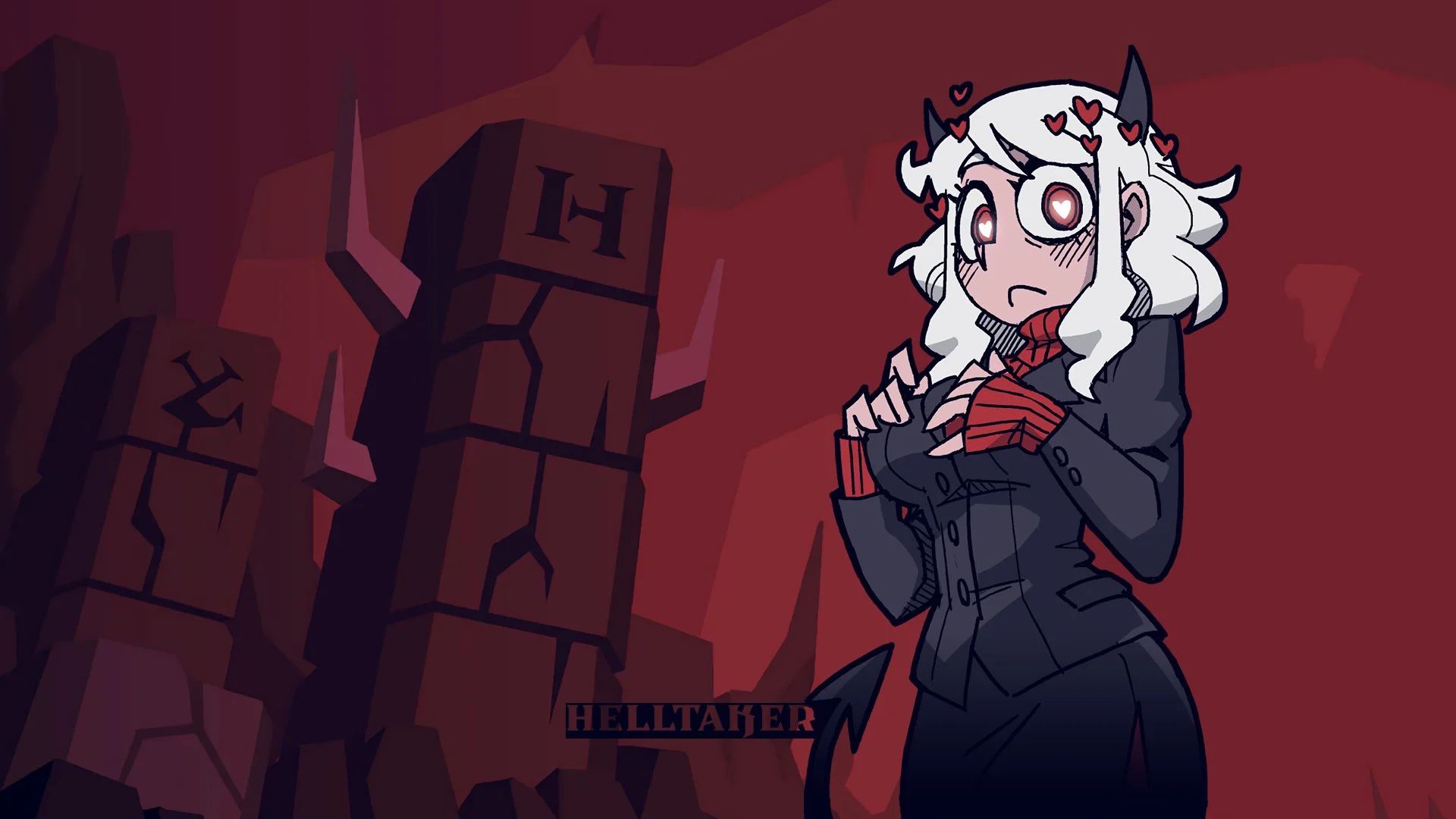 Platforms: (Steam Deck, Windows, Linux, macOS, and Mac operating systems)



In the infernal depths of Helltaker, a beguiling symphony of temptation and torment resounds, luring intrepid souls into a dance with the denizens of the underworld. Conceived by Łukasz Piskorz, this diabolically delightful puzzle-adventure game invites audacious players to descend into the fiery abyss and court the favor of demonic beauties in a quest for the ultimate harem. As the audacious Helltaker, you traverse the nine circles of this seductive netherworld, armed with wit, charm, and an insatiable appetite for infernal confections. Your mission: to woo alluring vixens and assemble a retinue of devilish enchantresses, each possessing unique talents and captivating personalities.

Figure 4-2. Helltaker Gameplay

The game is a masterclass in minimalist artistry, its monochromatic palette painting a world teetering between sin and salvation. As you navigate treacherous mazes and devious puzzles, you'll face formidable adversaries and cunning challenges, testing the mettle of even the most seasoned veterans of the underworld. A pulsating, heavy-metal score thunders through Helltaker, its electrifying melodies driving you deeper into the heart of darkness. This bewitching game is a devilish exploration of the temptations hidden within the human soul and the eternal struggle between desire and virtue. So, brave adventurers, dare to join us as we descend into the captivating embrace of Helltaker, where the fires of temptation burn bright, and the siren song of the damned resounds.

Figure 5-1. One Step From Eden



Platforms: (Steam Deck, Windows, Linux, macOS, and Mac operating systems)



In the enigmatic expanse of One Step from Eden, a cosmic ballet of discord and serenity, pirouettes to the beat of a world teetering between resurgence and ruin. Masterfully orchestrated by Thomas Moon Kang, this enthralling deckbuilding action game summons the bravest tacticians to embark on a quest through the fragmented vestiges of a once-resplendent utopia, where destiny and devastation interlace. As a dauntless harbinger of the elements, you traverse the fractured terrain, harnessing mystic forces to carve a path toward the legendary Eden. With each stride, you channel cosmic energies, assembling a formidable deck of spells and relics to navigate the perilous labyrinth of adversaries obstructing your pursuit.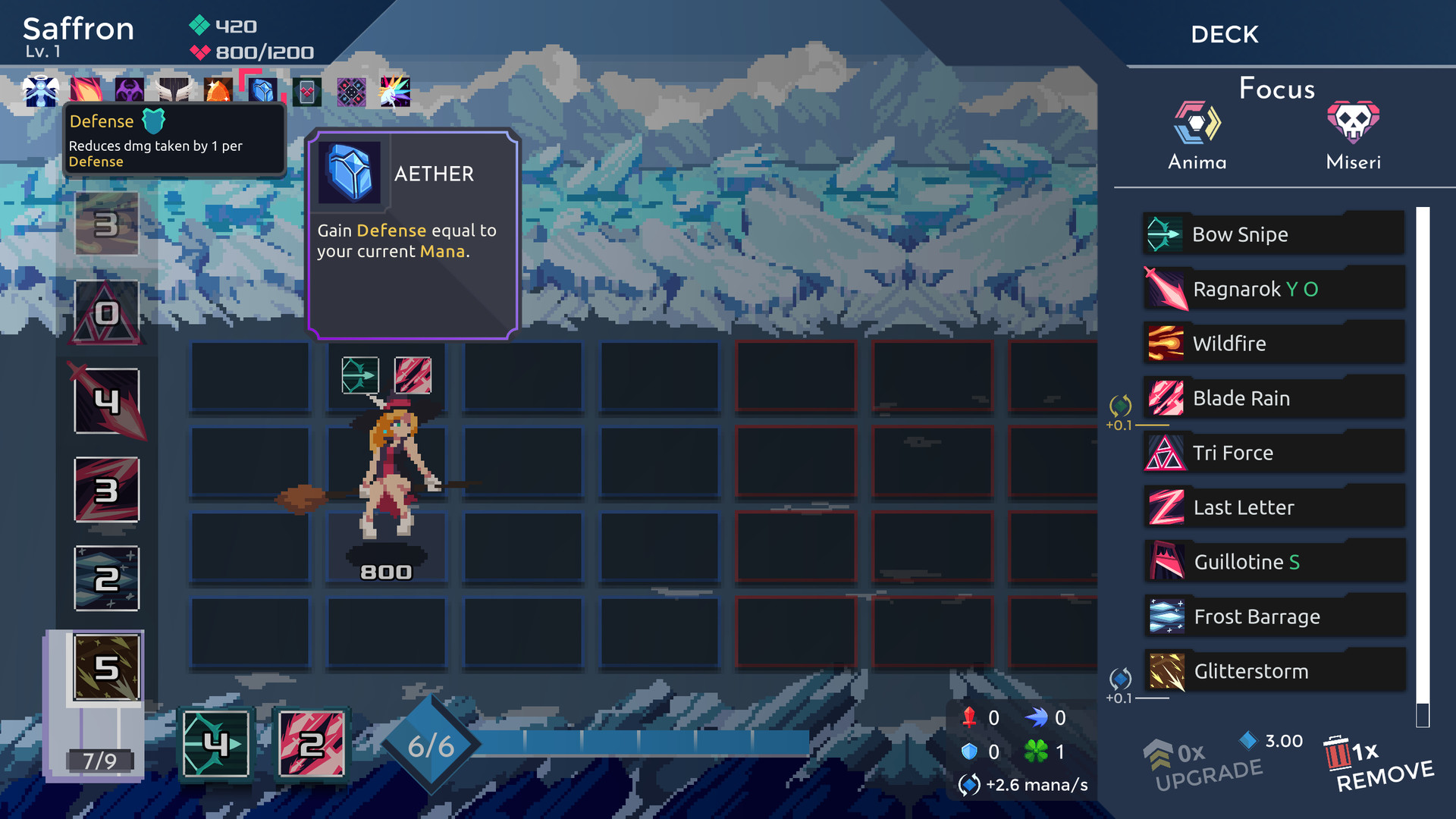 Figure 5-2. One Step From Eden Gameplay

The game is a mesmerizing canvas of pixel artistry, its vivid palette and elaborate designs crafting a universe oscillating between celestial splendor and haunting reverberations of a bygone era. As you delve further, you encounter an array of allies and antagonists, each endowed with distinctive abilities and motives, enriching the intricacy of the unfolding saga. A pulsating, chiptune-infused composition permeates your expedition, enveloping you in a sonic panorama echoing the tempestuous cadence of the world around you. Join us, esteemed strategists, as we embark on this spellbinding journey through the beguiling realms of One Step from Eden, immersing ourselves in a universe where remnants of paradise reverberate amidst the shards of an elusive dream, suspended in the twilight between aspiration and desolation.
You May Also Like
5 Best Steam Deck Horror Games 2023
5 Best Steam Deck Games Offline 2023
5 Best Steam Deck RTS Games 2023
3 Best Steam Deck Online Games 2023
3 Best Steam Deck Zombie Games 2023
5 Best Steam Deck Fighting Games 2023
3 Best Steam Deck FPS Games 2023
3 Best Hack and Slash Games on Steam Deck in 2023
3 Best Steam Deck AAA Games 2023
3 Best Steam Deck Adventure Games 2023
3 Best Steam Deck Racing Games 2023