03-08-2023, 09:01 PM

(This post was last modified: 06-27-2023, 03:01 PM by

AnimeGamer

.)
7 Best PvP Arena Games 2023

If you're a fan of competitive multiplayer games, then you know that PvP arena games can provide some of the most intense and thrilling gaming experiences out there. These games pit players against each other in epic battles, testing their skills and strategies to see who comes out on top. With so many options out there, it can be tough to know which games are worth your time and attention. That's why we've put together a list of the 7 best PvP arena games to play in 2023. Whether you're a seasoned veteran or a newcomer to the world of competitive gaming, these games are sure to provide you with hours of entertainment and adrenaline-pumping action.

Table of Contents
Onmyoji Arena | MOBA Game
Figure 1-1. Onmyoji Arena PVP Game

Onmyoji Arena is one of the best PVP arena games of 2023. Onmyoji Arena is a free-to-play mobile game developed and published by NetEase. It is a multiplayer online battle arena (MOBA) game that is set in the same world as NetEase's popular mobile game Onmyoji. This game was released in 2018 but has just been updated on 3rd March 2023. It's available on Android and iOS. Since its release, Onmyoji Arena has continued to evolve and improve, with regular updates and additions to keep the game engaging for players.

Figure 1-2. Onmyoji Arena Gameplay

It's a 5v5 battle arena where players choose from a variety of Shikigami, supernatural beings with unique abilities. A strategic gameplay system emphasizes teamwork, positioning, and skill usage to defeat opponents.

The game also includes a variety of game modes, including Ranked matches, Casual matches, and custom matches. The ranking system allows players to earn rewards by participating in matches.

Aside from high-quality graphics and sound, Onmyoji Arena has a rich storyline interwoven with the Onmyoji universe. The game has a dedicated player base and is regularly updated with new content, including updated Shikigami, skins, and game modes.

Figure 1-3.Moon Peak Series 2023

Their upcoming events like Moon: The Twilight, you can participate in it and win amazing rewards. You can earn Twilight Moon Avatar Frames, Skin Tokens, and other rare rewards by completing chapter quests during the event. Their Pro League Spring 2022 tournament also has a prize pool of $89,679.22.

Guilty Gear Strive | Character Based Fighting Game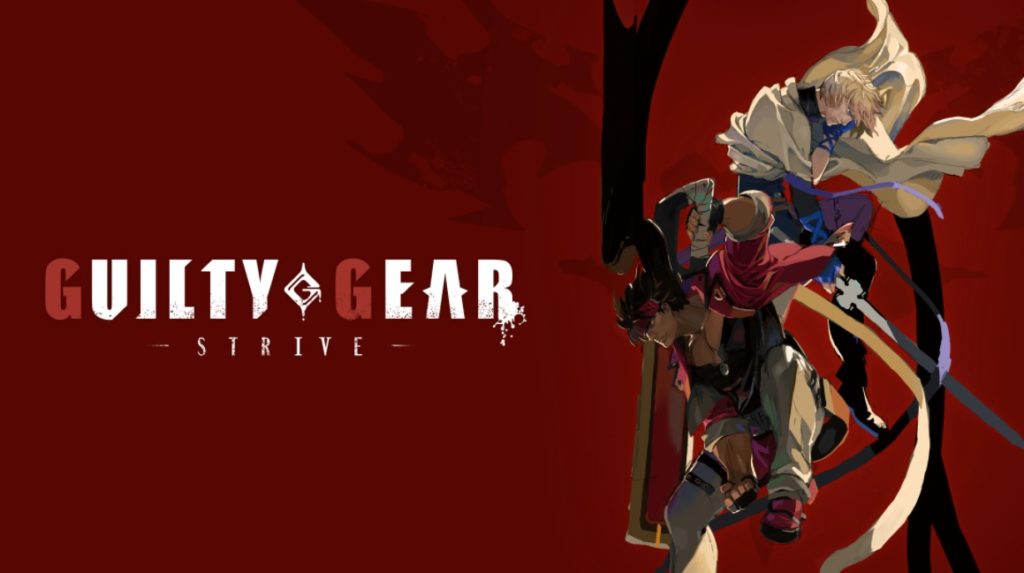 Figure 2-1. Guilty Gear Strive

Guilty Gear Strive was released on June 11, 2021, for PlayStation 5, PlayStation 4, and Microsoft Windows via Steam, Xbox One, Xbox Series X/S, and Arcade. It was created by Arc System Works and published by Bandai Namco Entertainment. It is the latest installment in the Guilty Gear series and features fast-paced, high-action gameplay that is designed for both casual and competitive players.

Guilty Gear Strive features a player-versus-player (PvP) arena mode. In this mode, players can choose to battle against each other in 1v1 matches using their chosen character. The game's combat system emphasizes high-speed, aggressive gameplay, with a variety of moves, combos, and special abilities that players can use to outsmart and outmanoeuvre their opponents.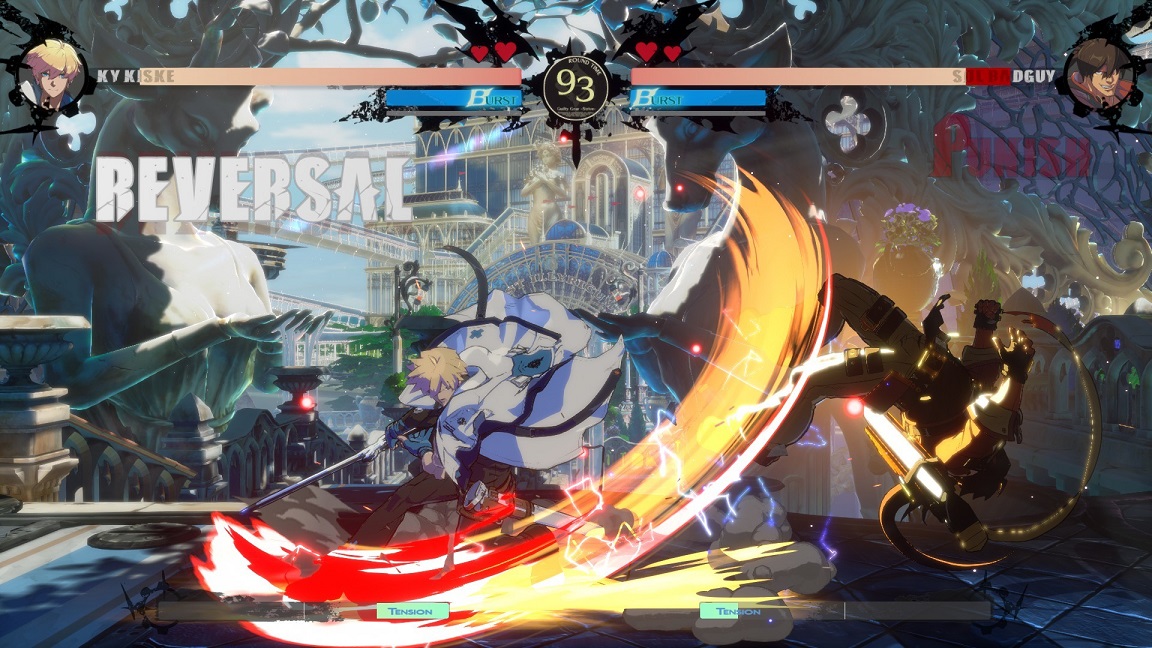 Figure 2-2. Guilty Gear Strive Gameplay

Guilty Gear Strive also offers a range of other game modes, including a story mode, arcade mode, and online multiplayer mode. Guilty Gear Strive is a highly polished and engaging PvP arena game that offers a unique take on the fighting game genre, with its fast-paced, high-octane gameplay and stunning visuals.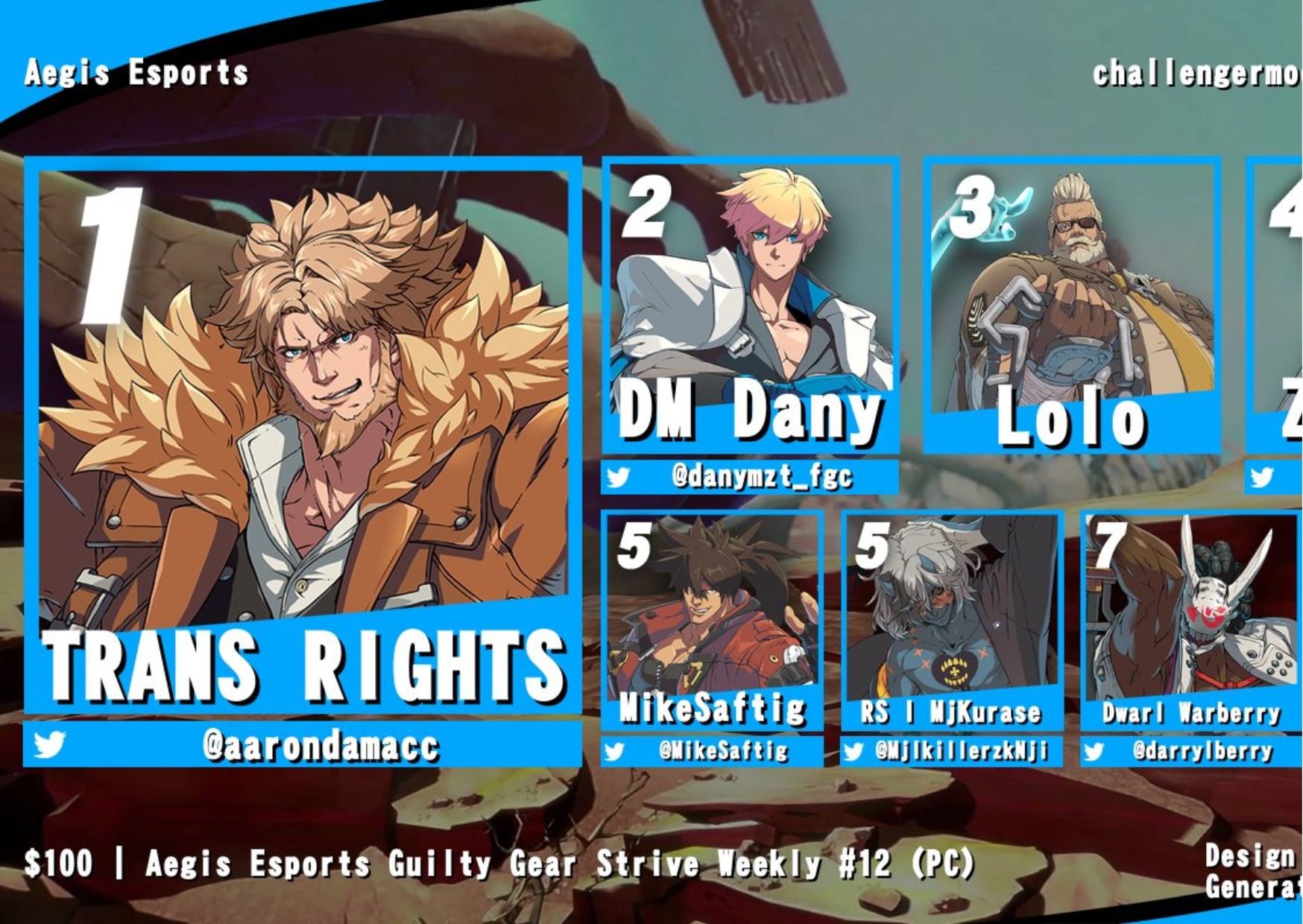 Figure 2-3. GGS Aegis Esports Weekly #12

Guilty Gear Strive has a dedicated competitive scene, with organized tournaments and events for players to compete in and showcase their skills. Their Aegis Esports Weekly Tournament 2022 offered prize money of $102. It's double elimination format with a 1vs1 team size.

Bleach Brave Soul | Beat 'em up Game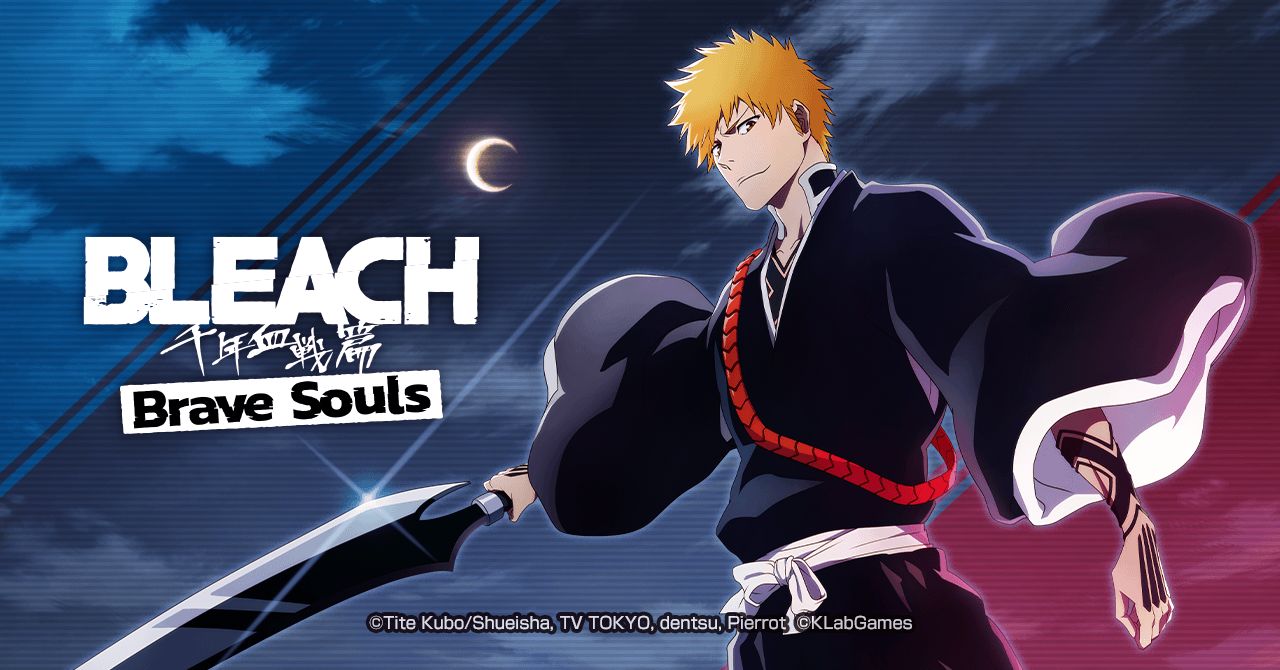 Figure 3-1. Bleach Brave Souls

Bleach Brave Souls is not just a game, but an adventure that takes players on a journey through the captivating world of the Bleach anime and manga series. With its stunning graphics and immersive gameplay, it offers players an opportunity to engage in thrilling battles against formidable opponents. And when it comes to the PvP arena, Bleach Brave Souls truly shines. In the arena, players can test their mettle against other skilled fighters from around the world. This intense PvP mode requires players to strategize and execute their moves with precision and speed, utilizing a variety of tactics and abilities to outsmart and overpower their opponents.

Figure 3-2. Bleach Brave Souls Gameplay

Whether you prefer to play as a close-range fighter, a ranged attacker, or a hybrid of both, the PvP arena has something for everyone. And with a ranking system that rewards skill and dedication, players can climb the leaderboards and earn valuable rewards for their efforts. But the PvP arena in Bleach Brave Souls is more than just a competitive mode. It's a chance to connect with other players from around the world, to share strategies, and to test your skills against some of the most dedicated and skilled players out there.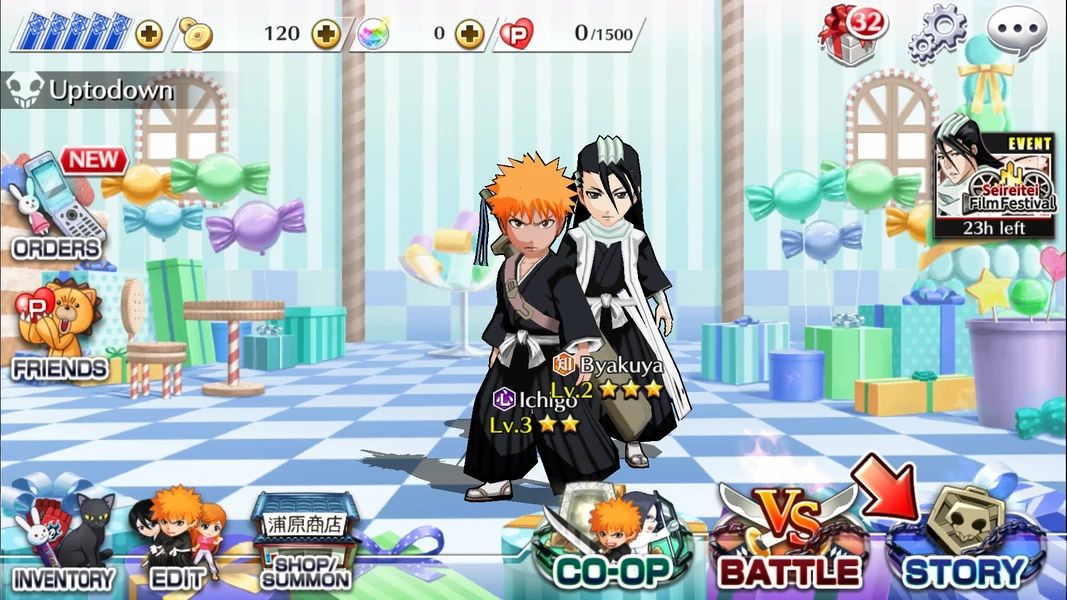 Figure 3-3. Bleach Brave Souls Characters

And the best part? Bleach Brave Souls is available on multiple platforms, including iOS, Android, PlayStation, and PC. Whether you're on the go or at home, you can jump into the arena and show off your skills anytime, anywhere. In conclusion, Bleach Brave Souls is a game that truly captures the essence of the Bleach universe, and its PvP arena is a testament to the game's commitment to providing players with exciting and engaging content. So why wait? Download Bleach Brave Souls today and start your journey to becoming the ultimate Soul Reaper!

Phantasy Star Online 2 New Genesis | MMORPG with PvP Arena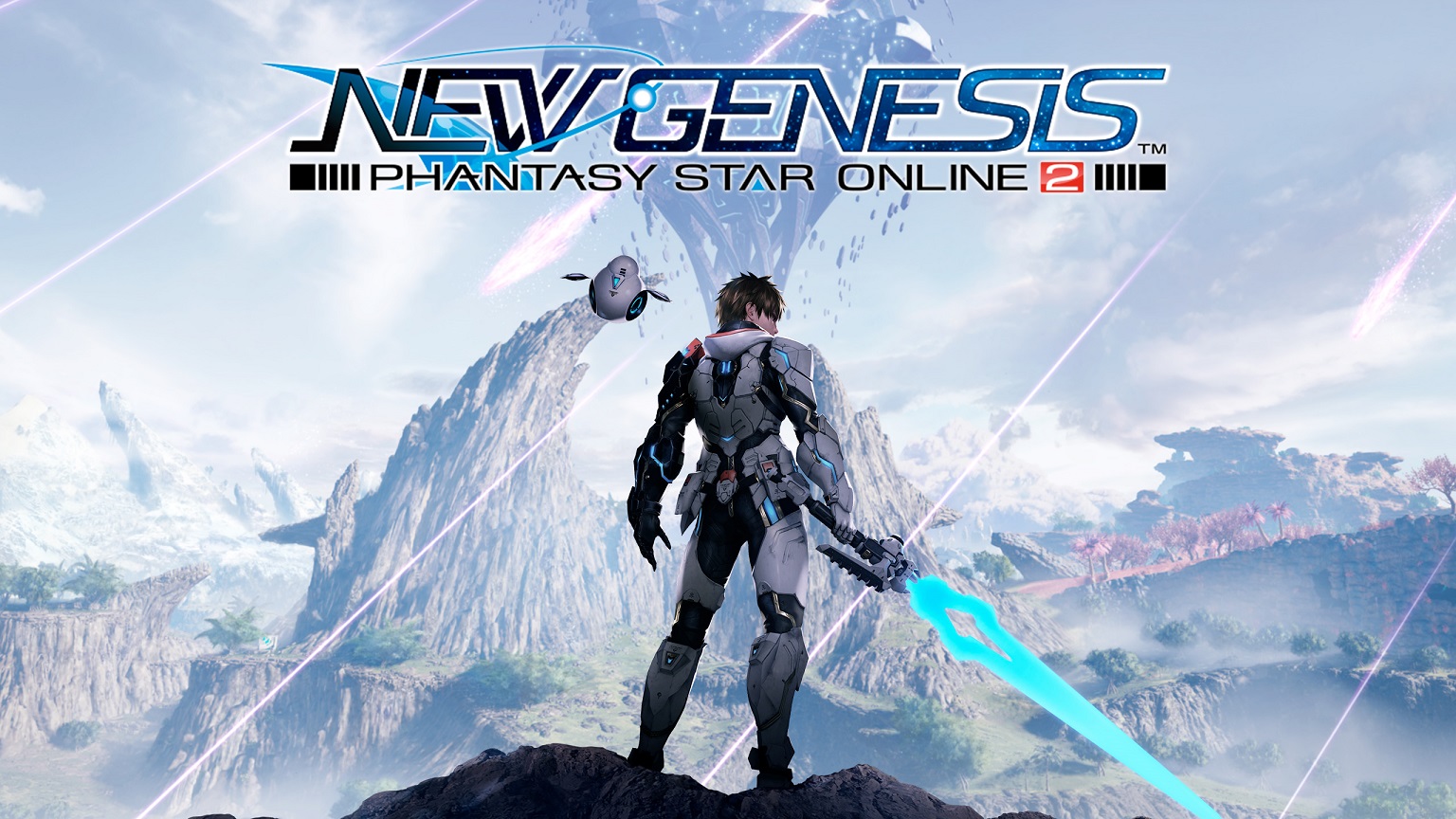 Figure 4-1. Phantasy Star Online 2 New Genesis

Phantasy Star Online 2 New Genesis is a massive multiplayer online role-playing game (MMORPG) developed by Sega. It is the latest installment in the Phantasy Star Online franchise, released in 2021 for Nintendo Switch, PlayStation 4, Xbox One, PlayStation Vita, Android, Microsoft Windows, iOS, Xbox Series X, and Series S. The game takes place in a science fiction universe where players can create their own avatars and embark on epic adventures. The game boasts stunning graphics and an expansive open world for players to explore. The environments are lush and detailed, with a variety of different locations to visit, including forests, deserts, and cities. The creatures you encounter along the way are diverse and fantastical, ranging from giant robots to fierce monsters.

One of the unique features of Phantasy Star Online 2 New Genesis is the combat system. Players can choose from a variety of different classes, each with their own unique capacities and playstyle. The combat itself is fast-paced and fluid, allowing players to chain together attacks and combos to take down enemies quickly.

Figure 4-2. Phantasy Star Online 2 New Genesis PvP Arena Gameplay

In addition to combat, there are a variety of other activities for players to engage in. Players can participate in PvP battles which provide a great place for friends and enemies to fight out their differences. Another standout feature of Phantasy Star Online 2 New Genesis is its robust character customization options. Players can create their own unique avatars, choosing from a variety of different hairstyles, clothing options, and accessories. As players progress through the game, they can acquire new gear and items to further customize their characters. Overall, Phantasy Star Online 2 New Genesis is an exciting and immersive MMORPG that offers something for everyone. Whether you're looking for fast-paced combat, exploration, or social interaction, there is something in this game for you.

Figure 4-3. Phantasy Star Online 2 New Genesis Gameplay
Tower Of Fantasy | MMORPG with PvP Arena & Open World PvP & Battle Royale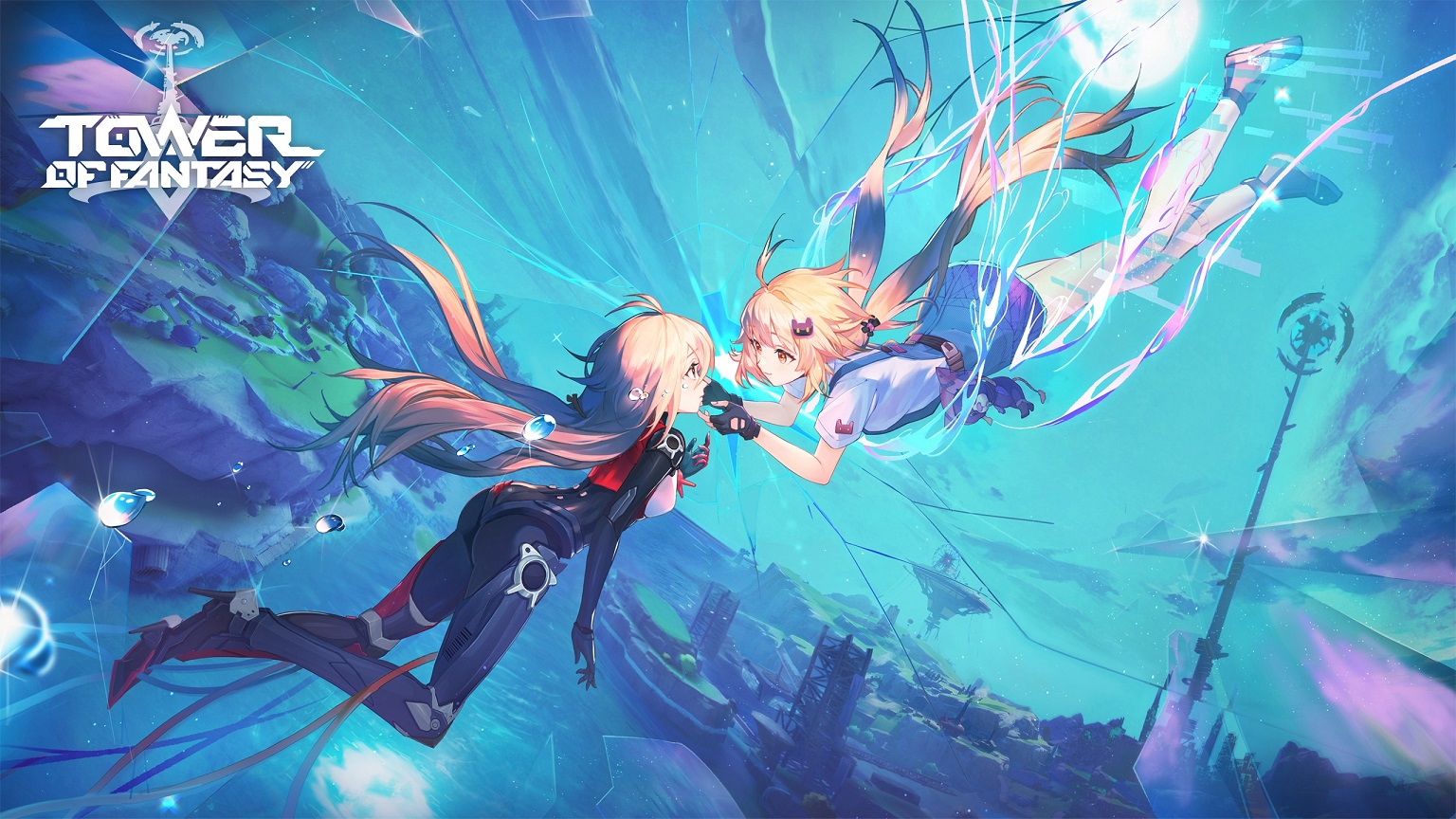 Figure 5-1. Tower Of Fantasy

Tower of Fantasy is an action-packed, open-world MMORPG developed by Hotta Studio and published by Perfect World Games for iOS, Windows, and Android. The game, originally released in 2021, has quickly gained momentum and popularity among gamers worldwide, thanks to its stunning visuals, engaging gameplay, and innovative mechanics. Set in a breathtaking, vast world called Elysium, Tower of Fantasy invites players to embark on a captivating adventure, exploring an intricately designed landscape filled with diverse biomes, complex dungeons, and mysterious towers. The game boasts a unique blend of sci-fi and fantasy elements, immersing players in a rich lore that seamlessly combines advanced technology with magical powers and mythical creatures.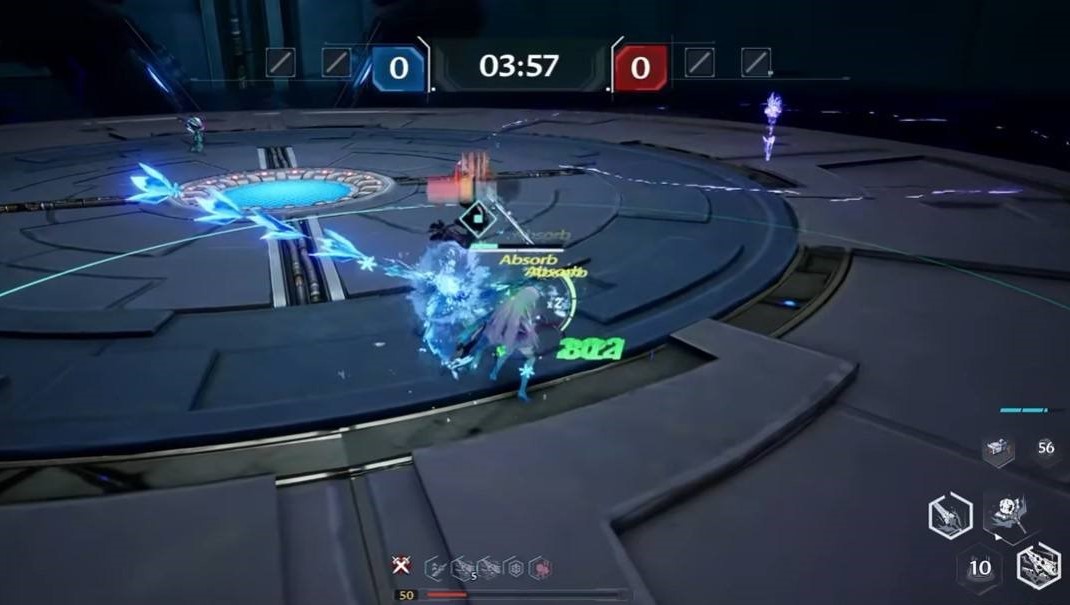 Figure 5-2. Tower Of Fantasy PvP Arena Gameplay

One of the most outstanding features of Tower of Fantasy is its non-linear, open-world gameplay, which provides players with unparalleled freedom to explore, develop their characters, and forge their own destinies. Players can choose from various character classes, each with its own distinct abilities, playstyle, and progression path. The game also offers a comprehensive skill system that encourages players to experiment and customize their characters according to their preferences. Tower of Fantasy's combat system is fast-paced, fluid, and dynamic, utilizing a combination of both real-time action and strategic planning. Players can engage in thrilling battles against a wide array of enemies, ranging from ferocious monsters to powerful bosses. The game's PvE and PvP modes cater to different playstyles, ensuring that there is something for everyone.

Another aspect that sets Tower of Fantasy apart is its impressive social features. The game encourages cooperation and collaboration through its robust guild system, allowing players to form alliances, participate in team-based events, and even build their own bases. In summary, Tower of Fantasy is a testament to the creativity and innovation of Hotta Studio and Perfect World Games. By pushing the boundaries of the genre and combining the best elements of sci-fi and fantasy, they have created a world that is as captivating as it is expansive. As the game continues to evolve and grow, there is no doubt that Tower of Fantasy will remain a must-play for MMORPG enthusiasts and newcomers alike.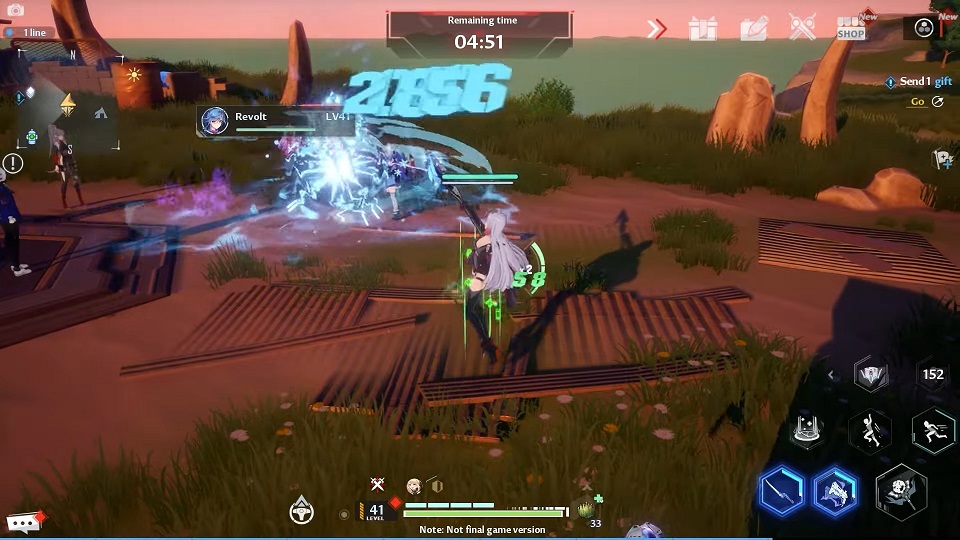 Figure 5-3. Tower Of Fantasy Open World PvP

Recently the game has seen some major updates, ranging from gameplay, and story to even the core PvP experience. This was due to the many complaints made by the player base, as the PvP before the update was unbalanced and required far too much investment on the end of the player. The new update now allows you to start the PvP mode from any level and it also removes the requirement of high-level gear, so that players can fight it out with pure skill. The battle royale mode has also been included which has expanded the game's life by ten fold. So what are you waiting for this is the perfect time to join the game and community.

Figure 5-4. Tower Of Fantasy Battle Royale PvP
Omega Strikers | Character Based 3v3 Arena PvP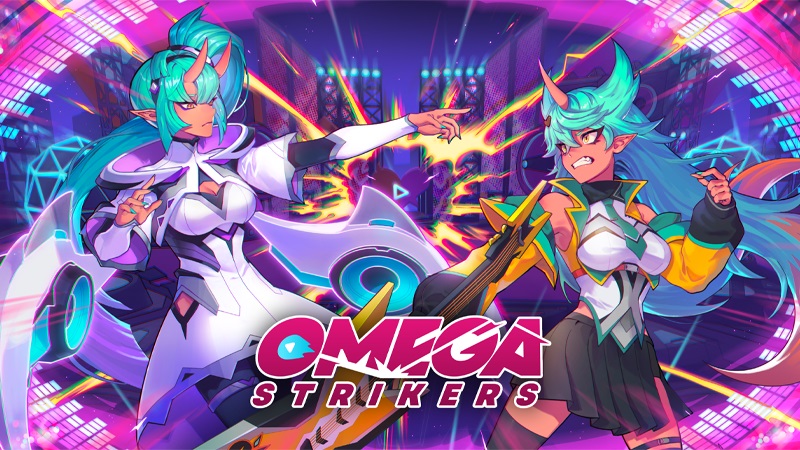 Figure 6-1. Omega Strikers

Omega Strikers is an original combination of air hockey and MOBA gameplay developed by Odyssey Interactive. The heroes in this 3-on-3 match game are varied, each with unique skills that change the way the game plays. The traditional game of air hockey has a fresh new twist thanks to the seamless incorporation of MOBA components. Twelve additional selectable characters, each a great combination of charm and power, are added to the character roster after Juliette, Kai, and Dubu. The characters, which range from Dubu the giant hamster to Juno the boba tea girl, show how imaginative the creators were.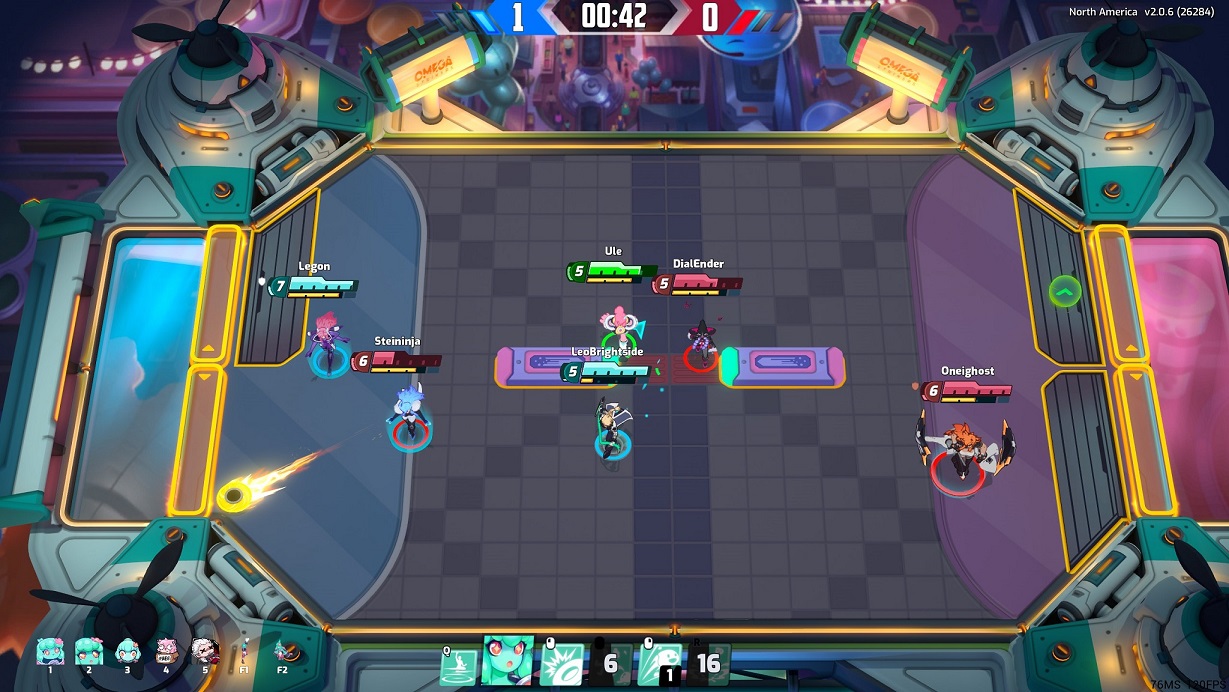 Figure 6-2. Omega Strikers Gameplay

The game is more than simply a game; it's an arena for competition. Additional excitement is provided by the Arlington, Texas, USA, $5000 Omega Strikers CECC LAN competition. Omega Strikers is a must-play for gamers and is accessible on PlayStation, Switch, Android, Xbox, iOS, and Windows. It's simple to get started with but has a lot to learn. It's a spectacular display in the gaming universe, combining strategy, speed, and rivalry in a singular way.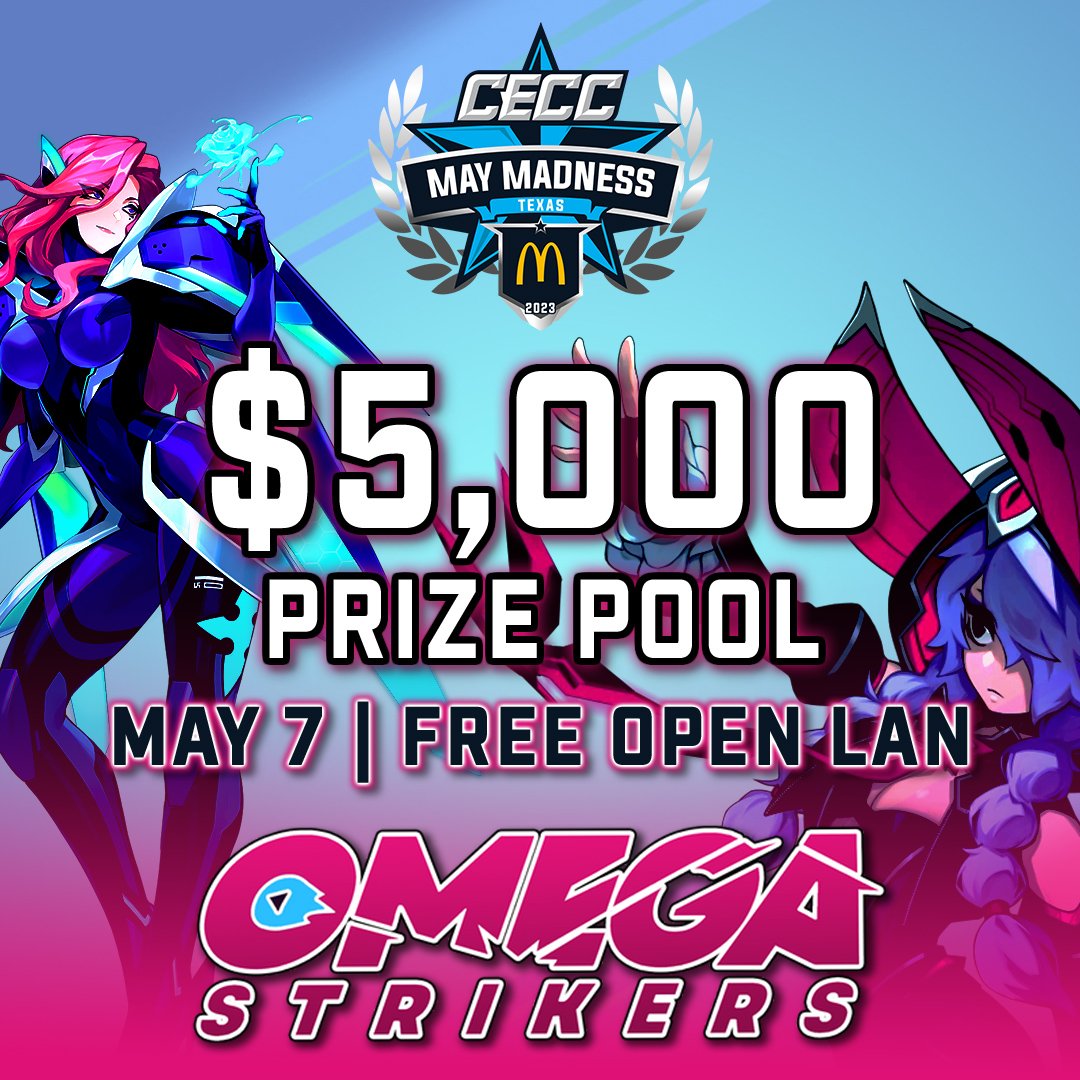 Figure 6-3. Omega Strikers CECC LAN Competition
Pokémon Unite | 5v5 Arena PvP Game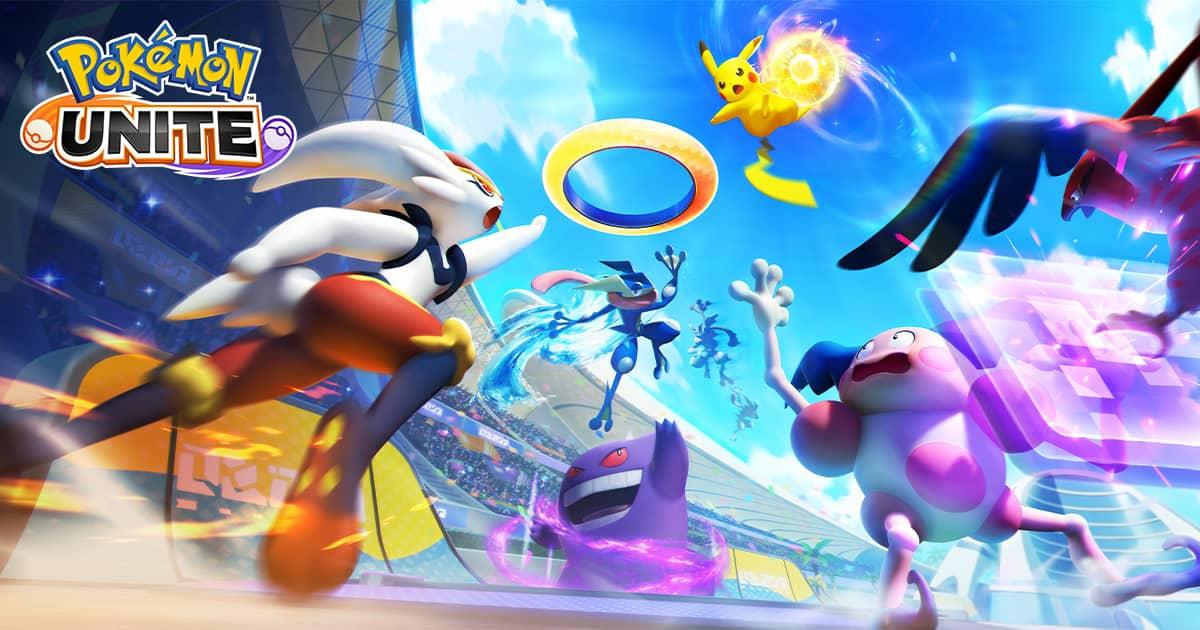 Figure 7-1. Pokémon Unite

The beloved Pokémon universe and the intricate strategic mechanics of MOBA games are combined in a wonderful way in Pokémon Unite. The 5-vs-5 match arrangement in this gem, created by The Pokémon Company and Tencent Games' TiMi Studios, lasts for a leisurely 10 minutes. Every Pokémon match is a unique journey since each one lends a unique flare to the arena. The repetition in Pokémon Unite is what makes it so beautiful. It's similar to your favorite music; you can listen to it repeatedly without becoming bored. But don't let the adorable Pokémon and quick bouts deceive you. You will be drawn into the intensely competitive world of MOBAs by this game, which will push you to pick up fresh tactics and comprehend the capabilities of your selected Pokémon.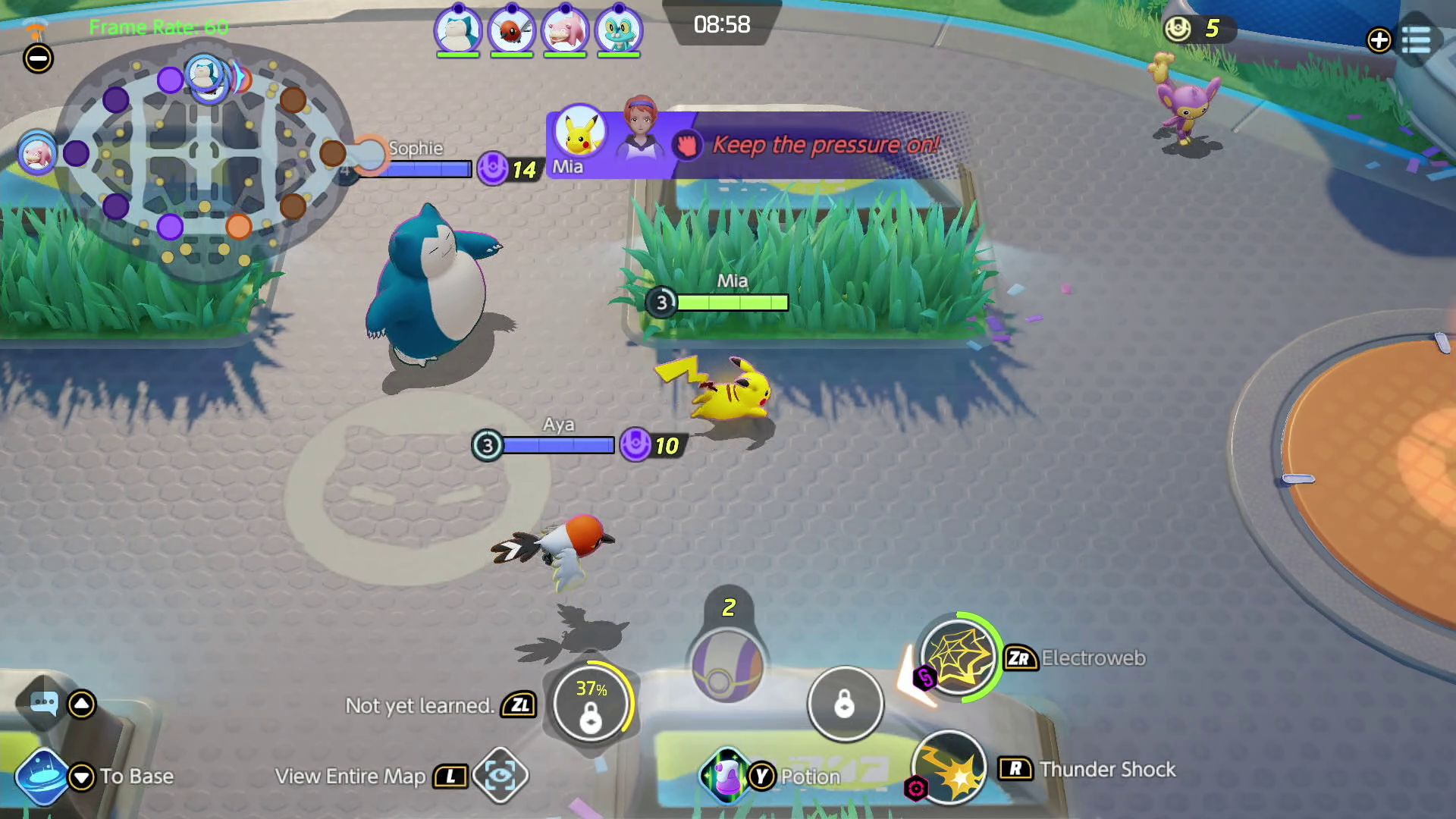 Figure 7-2. Pokémon Unite Gameplay

Despite some early problems with game balance, the creators have been proactive in fixing the problems to guarantee a fair and enjoyable gaming experience. Not to mention the stylish skins and chic attire that give your Pokémon some flair. At the Pokémon Unite World Championships 2023 in Yokohama, where players competed for a share of the enormous $1,000,000 prize pool, the competitive spirit of the game was on full show. Pokémon Unite, which is accessible on the Nintendo Switch, Android, and iOS, is more than simply a game. It's a brand-new pastime, an exhilarating challenge, and a welcoming community for fans of Pokémon and MOBAs alike.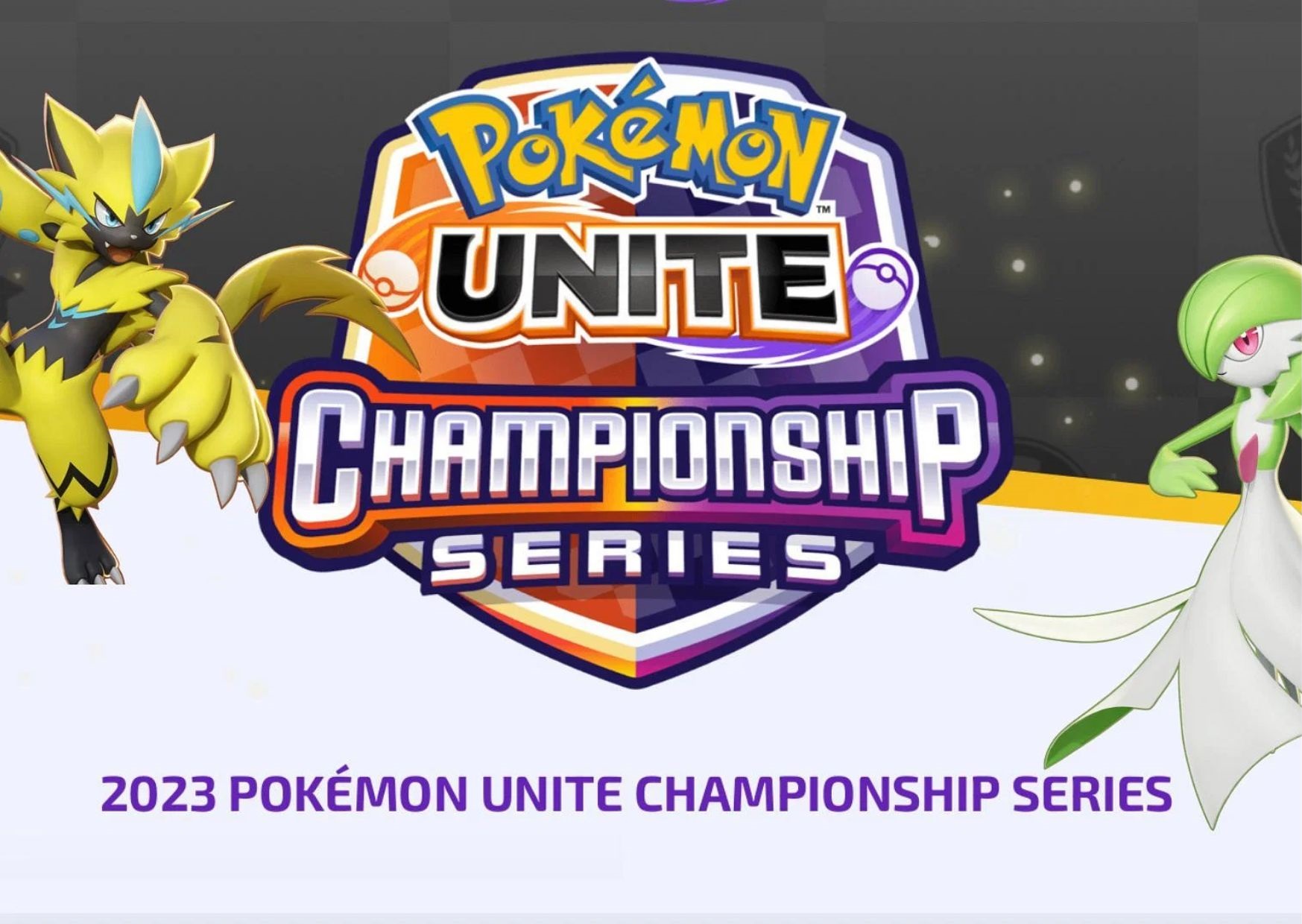 Figure 7-3. Pokémon Unite World Championships
You May Also Like
3 Best PvP Strategy Games on Android in 2023
4 Best PvP Games on PS5 in 2023
4 Best PvP Open World Games 2023
3 Best PvP Games for Low End PC in 2023
3 Best PvP RTS Games in 2023
3 Best PvP Games to Play with Friends in 2023
2 Best PvP Board Games in 2023
3 Best PvP Games of MMORPG in 2023
3 Best PvP Games on iPhone in 2023
2 Best Turn-Based PvP Games 2023
2 Best PvP Shooting Games for Android 2023
5 Best 1v1 PvP Games 2023
2 Best PvP Games Nintendo Switch 2023
2 Best PvP Games Free in 2023
5 Best PvP Games on Android in 2023
2 Best PvP Survival Games PC 2023
3 Best PvP Games on Oculus Quest 2 in 2023
3 Best PvP Games on PC in 2023
5 Best PvP Strategy Games 2023
3 Best Full Loot PvP Games in 2023
5 Best PvP RPG Games in 2023
5 Best PvP Games Mobile 2023
3 Best Local PvP Games 2023
3 Best PvP Browser Games 2023
3 Best PvP Racing Games 2023
3 Best PvP Shooter Games 2023
3 Best Free PvP Games on PC 2023
2 Best PvP Gacha Games 2023
2 Best PvP Survival Games 2023
3 Best PvP Card Games 2023
5 Best PvP Strategy Games iOS 2023