Based on the Steam version, released on March 25, 2021
I invite you to join my Super Mecha Champios clan. In this clan I try to play with all the members, and I invite them to also play with different players regularly.
The clan is located on the US server in the Steam version.
To be able to team up with you, the steps to follow are very easy:
Join the clan as long as there are places to join.




Say hello in the clan chat.




Invite some member of the clan, everyone can be invited; even me, it's just a matter of you having the initiative. In case you want to invite me, you would have to send me a team invitation; since I always play alone.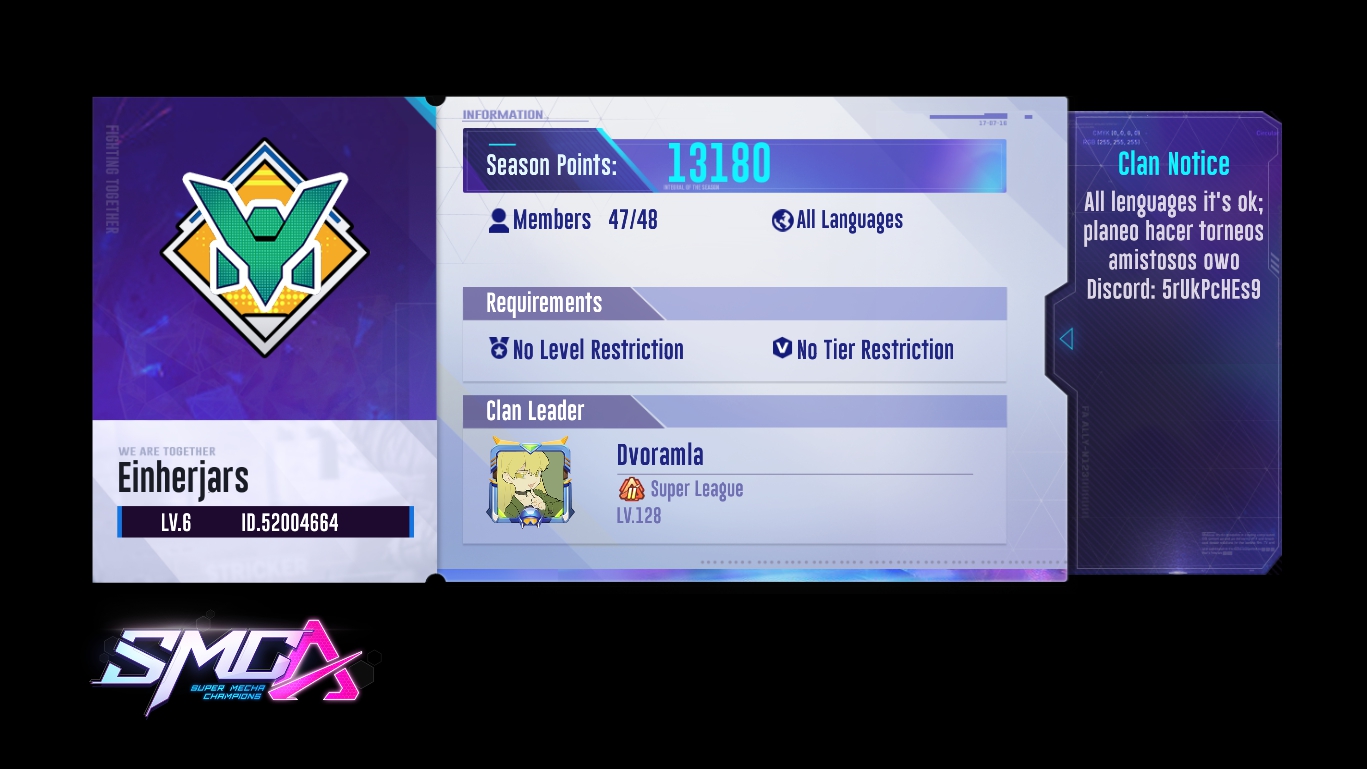 Now, in case you can not join the clan for lack of places or for some other reason, these would be alternatives:
Add me as a friend in Super Mecha Champions.
     Nickname: Dvoramla
     ID: 1300103141
Below I will leave an image with my nickname and my ID to facilitate your search.
The range of my profile, as well as the Mecha and Pilot shown in the image may vary, depending on the date of publication and the time you send
application.
I invite you to register on the page so that you know about the following guides, and the different contents that are published regularly on the site.
If you are interested in more SMC guides, follow this link.
If you are looking for builds for your mechas, this link is for you.
If you are looking for more SMC content, the following link will help you.
"Aprendiz de todo, maestro de nada"
Un jugador bastante nuevo en cualquier juego; en el futuro espero seguir aportando tanto contenido como pueda XD