3 Best Anime Tower Defense Games 2023

Tower defense games have long captivated gamers with their addictive blend of strategic planning and pulse-pounding action. In a world where hordes of trouble loom on the horizon, there's nothing quite like the thrill of orchestrating a perfect defense.

Not only do these games provide exhilarating entertainment, but they also shape our critical thinking abilities, teaching us the art of patience and timing. In the realm of anime, the fusion of the tower defense genre and Japanese animation creates a one-of-a-kind gaming experience.

If you're ready to dive into a world of strategic mastery and relentless battles, look no further. Here are the 3 best anime tower defense games to play in 2023!

Table of Contents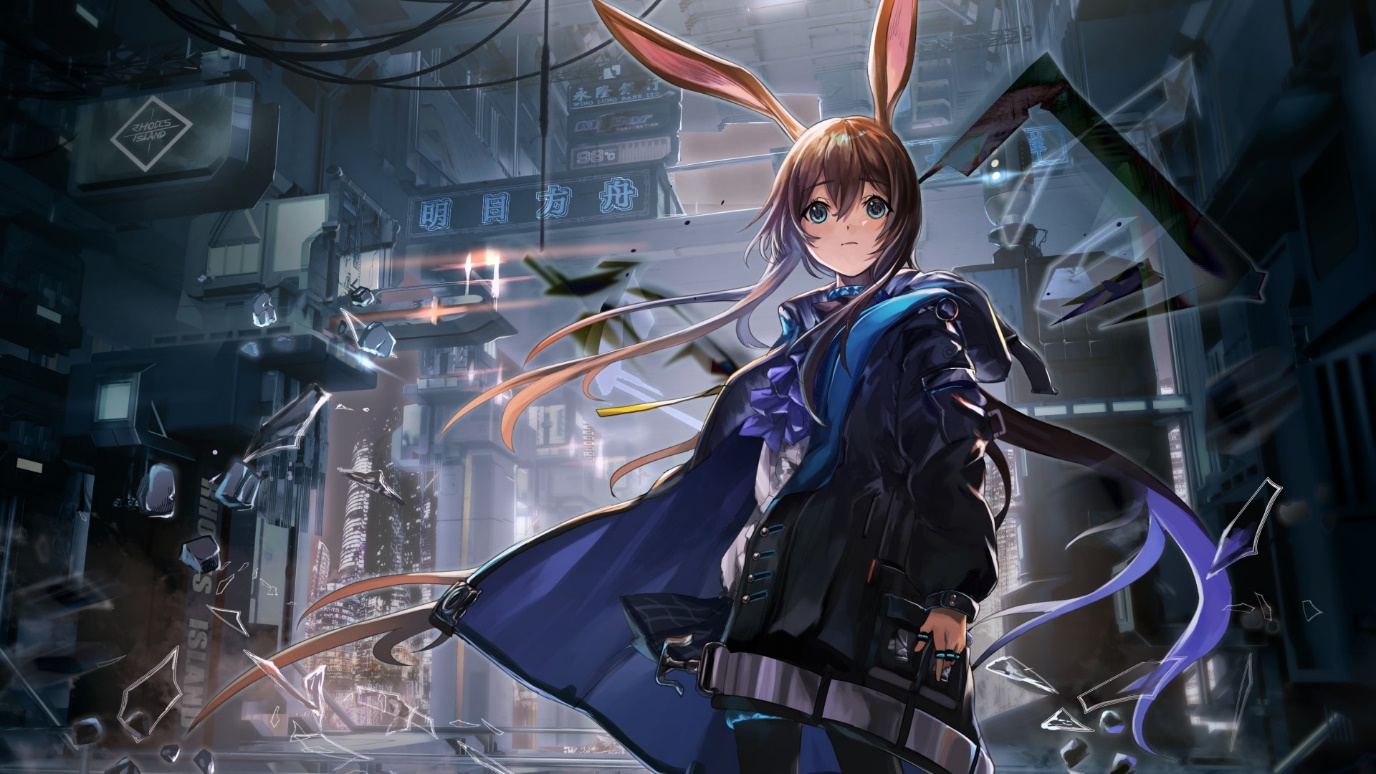 Figure 1-1. Arknights Cover Art

Topping our charts, Arknights is a free-to-play tactical RPG tower defense mobile game. The game was developed by a Chinese game development company, Hypergryph, back in 2019. As of today, besides being available on the Play Store and AppStore platforms, Arknights can also be played on Windows as well.

The game's engrossing plot revolves around Rhodes Island, a pharmaceutical organization working to combat the mysterious and dangerous effects of the Originium. As a key member of Rhodes Island, your role is to recruit and command a team of extraordinary individuals, collectively known as Operators, each gifted with unique skills and abilities.

Figure 1-2. Arknights Gameplay

Moreover, the gameplay mechanics in Arknights are nothing short of exhilarating. It is a mix of tower defense and puzzle, where you have to place your operators on the right tiles to block and defeat the incoming waves of enemies. You can also activate their skills for special effects, or withdraw them for redeployment.

With 8 distinct character classes and their subsequent archetypes at your disposal, strategic synergy and meticulous planning are keys to victory in Arknights tower defense battles. As such, can you be able to take command and reshape the fate of Rhodes Island?

Figure 2-1. Millenial War Aigis A Cover Art

Bagging second place, Millenial War Aigis A is a state-of-the-art free-to-play anime tower defense game developed by DMM Games. It was originally released in 2013 but was re-released in 2015 along with the support of the English language. Presently, the game is available to play on Play Store and AppStore, as well as Windows and MacOS via a browser application.

Millennial War Aigis A takes players to a fantasy world where demons have invaded and destroyed the kingdom. You play as the Prince, the last survivor of the royal family, who is entrusted by the goddess Aigis to gather an army of heroes and reclaim the land. You will recruit, train and deploy hundreds of unique units with different classes and abilities to fight against the demonic forces.

Figure 2-2. Millenial War Aigis A Gameplay

By delivering an engaging storyline along with strategic gameplay mechanics, Millenial War Aigis A ensures to keep players hooked for hours on end. In the game, you recruit and deploy a diverse array of warriors, archers, mages, and more, each possessing unique skills and abilities. In order to achieve victory, you have got to position your units strategically, erect formidable defenses, as well as unleash devastating special attacks to repel the advancing waves of adversaries.

Are you brave enough to join the ranks of fearless commanders and embark on a journey that will test your tactical prowess like never before?

Figure 3-1. Touhou Monster TD Main Menu

Securing the third spot, Touhour Monster TD delivers players with a top-notch whimsical tower defense gameplay experience with pixel graphics unlike any other. Developed by MyACG Studio in 2021, Touhou Monster TD is available to play on Windows via Steam. 

The game takes players to a toy world where cute and colorful monsters are trying to invade your base. You play as a toy soldier who has to build and upgrade various towers to stop them. You can also control your character and use skills to assist your towers. In the game, you encounter 60+ different monsters with various abilities and weaknesses and you only have a little over 15 combat units.

Figure 3-2. Touhou Monster TD Gameplay

The gameplay of Touhou Monster TD is a rich cocktail of tower defense and action, where you have to place your towers strategically and use your character wisely to survive the waves of enemies on different battlegrounds. Speaking of which, Touhou Monster TD incorporates many carefully drawn visually striking battle arenas. Hakurei Shrine, Magical Forest, The Human Village, Mist Lake, Scarlet Devil Mansion, Waterfall of Nine Heavens, and Moriya Shrine are just a few examples. Moreover, you can also collect and upgrade different weapons, armor, and accessories for your character in the game.

If you want to have some unique fun and test your tower defense skills, then Touhou Monster TD is a must-play game!

@"everyone"