04-22-2023, 03:40 PM

(This post was last modified: 04-22-2023, 03:42 PM by

AnimeGamer

.)
3 Best Steam Deck AAA Games 2023

Welcome, esteemed gamers and thrill-seekers, to a digital odyssey that will make your heart race and your thumbs tremble! We are on the precipice of a revolution in portable gaming as we explore the 3 Best Steam Deck AAA Games of 2023. Prepare to immerse yourself in the enthralling realms of these top-tier titles, perfectly crafted for your Steam Deck device. With jaw-dropping graphics, unparalleled gameplay, and stories that will captivate your imagination, these games will redefine what it means to game on the go. So fasten your seatbelts, fellow adventurers, as we embark on a whirlwind tour of the crème de la crème in portable gaming entertainment!

Table of Contents
Figure 1-1. Tales of Arise

As the sun sets over the entwined worlds of Dahna and Rena, a tale of love, defiance, and redemption comes to life. Tales of Arise, a gem in the crown of the renowned Tales series, weaves a tapestry of adventure that transports players to a realm where dreams and reality intertwine. This action role-playing odyssey, born from the creative minds at Bandai Namco Studios, beckons to those who dare to embark on a journey into the heart of darkness—and emerge triumphant. It can only be played on PlayStation, Xbox, and Windows. In a land of contrasts, where the lush beauty of Dahna meets the cold steel of Rena, two souls from disparate worlds collide. Alphen, a warrior with no memory of his past, and Shionne, a cursed maiden from the oppressors' world, must unite to challenge the iron grip of tyranny. Together, they forge a path to freedom, joined by a vibrant ensemble of rebels, each with their own tale to tell.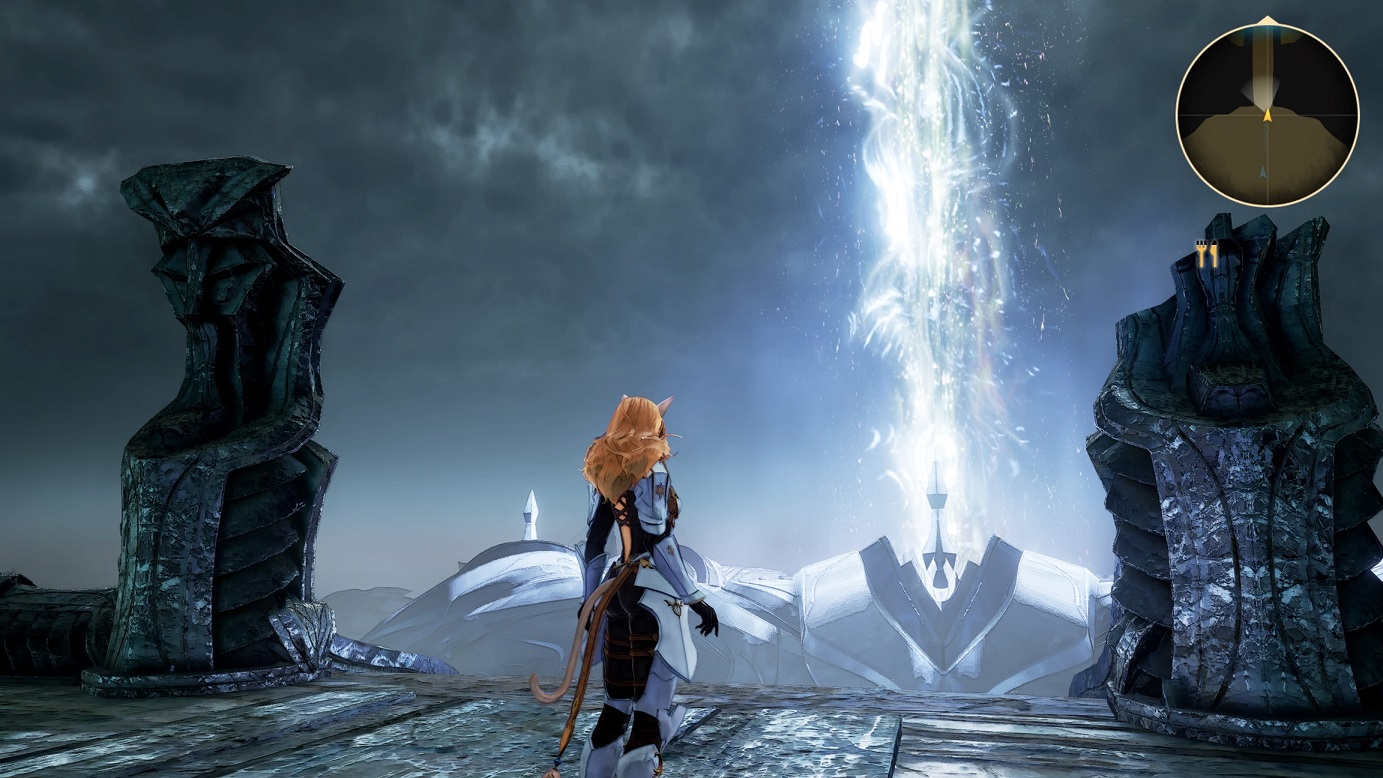 Figure 1-2. Tales of Arise Gameplay

The pulse of game beats to the rhythm of its exhilarating combat, a dance of steel and sorcery that defies convention. The Linear Motion Battle System (LMBS) evolves to new heights, marrying fluidity and grace with the thrill of strategic mastery. Aerial acrobatics, dazzling evasions, and devastating Boost Attacks and Mystic Artes set the stage for a symphony of destruction, where cooperation and synergy reign supreme. But the beauty of the title is not merely confined to its battles. The game's visual splendor, brought to life by the power of Unreal Engine 4, paints a world of breathtaking wonder. From verdant forests to ancient ruins, every corner of Dahna and Rena exudes an aura of enchantment. The soulful melodies that accompany your journey add depth and emotion to an already mesmerizing experience.

Tales of Arise is a masterstroke, a testament to the potential for reinvention within a cherished franchise. Its entrancing narrative, exhilarating combat, and resplendent visuals coalesce into a singular masterpiece—an experience that forever etches its mark upon the hearts of those who dare to embrace the journey.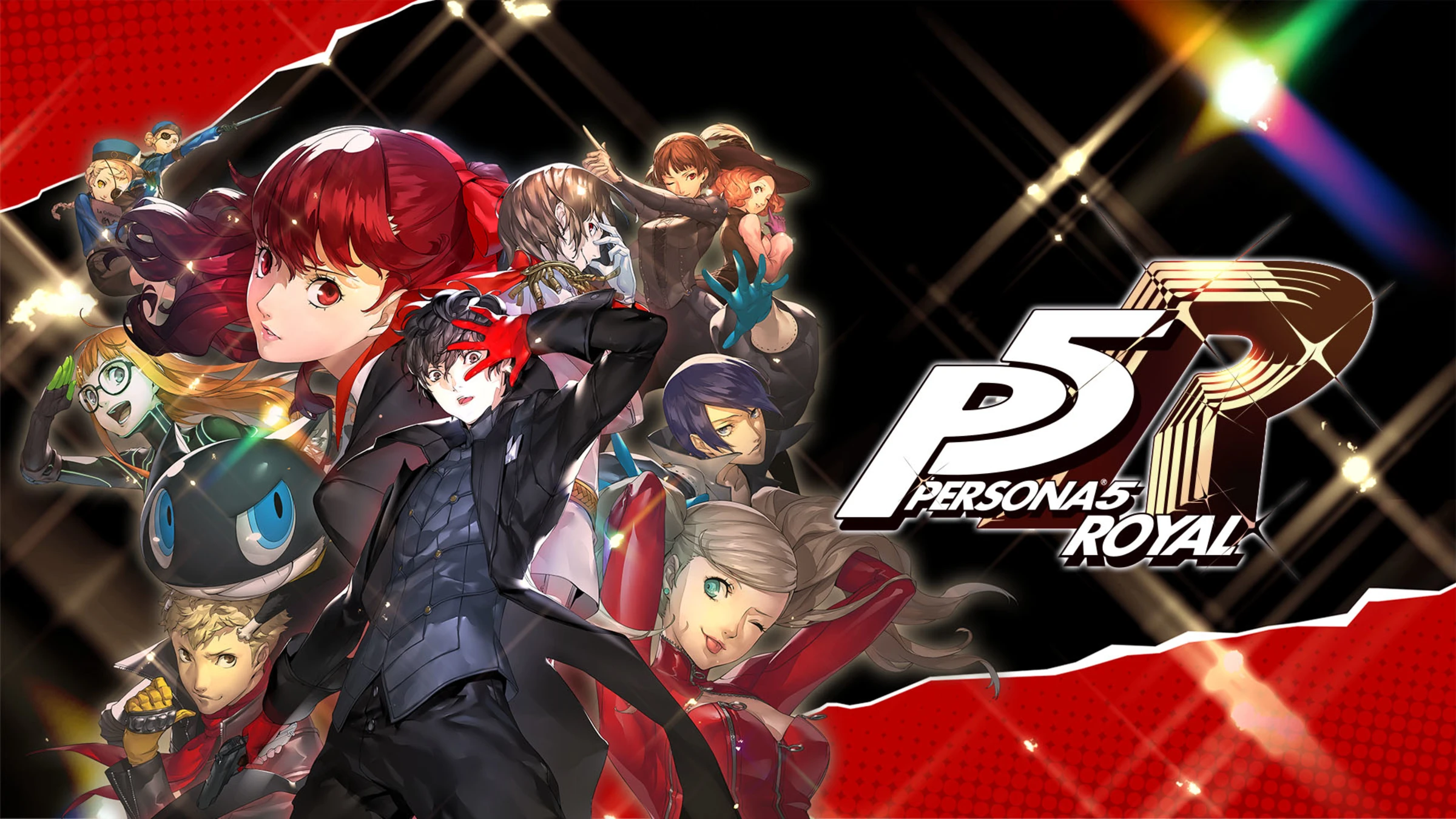 Figure 2-1. Persona 5 Royal

In the neon-veined heart of Tokyo, where shadows whisper and secrets lurk, a tale unfolds—a tale of rebellion, awakening, and the unbreakable bonds of the human spirit. Persona 5 Royal, a kaleidoscopic dreamscape birthed from the creative minds at Atlus, beckons you to don the mask of the enigmatic Joker and embark on a journey that transcends the boundaries of reality. Now with the release of the royal edition, the game can be played on Windows, Xbox, and Nintendo alongside the PlayStation. As the clock strikes midnight, the veil between worlds shimmers, revealing the Metaverse—a realm where the twisted desires of corrupted souls take shape. You, the commander of the Phantom Thieves, assemble a motley band of misfits to battle the evil and free the condemned. With each foe slain, you will grow closer to your team and awaken each other true potential.

Figure 2-2. Persona 5 Royal Gameplay

The game is a symphony of color and sound, a tantalizing waltz between the mundane and the fantastical. The game's vibrant artistry and hypnotic jazz-infused melodies sweep you off your feet, inviting you to lose yourself in a world that pulses with life. Each encounter, each stolen moment, serves to deepen your connection to the characters who inhabit this realm—a connection that transcends the digital divide. The turn-based combat is a dance of strategy and synergy, a ballet of precision and power. Summon Personas to your aid, harness their unique abilities, and outmaneuver your foes with cunning tactics, such as Showtime attacks and Baton Passes. Victory is a testament to your wits and the bond you share with your allies.

Persona 5 Royal is a breathtaking tapestry of love, loss, and redemption—a story that resonates in the deepest chambers of the human heart. Embrace the darkness, defy convention, and forge your own destiny, for it is a journey that will leave its mark upon your soul, long after the final curtain falls.

DRAGON QUEST XI S: Echoes of an Elusive Age - Definitive Edition
Figure 3-1. DRAGON QUEST XI S: Echoes of an Elusive Age

A hero arises, destined to bring hope and light to a planet shrouded in darkness, in a land of myth and legend where the remnants of an illusive age resonate through the annals of time. Dragon Quest XI S: Echoes of an Elusive Age, a masterfully crafted odyssey woven by the visionary artisans at Square Enix, welcomes you to embark on an epic journey that transcends the boundaries of imagination. It was developed for PlayStation, Windows, Xbox, Switch, and, surprisingly, the Nintendo 3DS. Amidst the tapestry of fate, a young hero, the Luminary, rises to meet the call of destiny. The Luminary assembles a disparate group of champions, each with a unique story to tell and connected together by the threads of fate in order to unravel a narrative of prophecy, intrigue, and brotherhood. Traverse the breathtaking landscapes of Erdrea, where vibrant colors and enchanting melodies weave a spellbinding harmony that beckons you to explore its every corner.

Figure 3-2. DRAGON QUEST XI S: Echoes of an Elusive Age Gameplay

The captivating turn-based combat of the game is a symphony of strategy and finesse, where each decision ripples through the fabric of battle. Test your mettle against fearsome foes and harness the power of Pep and skill trees to vanquish the darkness that threatens the land. The Definitive Edition breathes new life into this dance of steel and sorcery, with additional scenarios, new character stories, and the option to switch between the classic 2D style and the lush 3D visuals. Dragon Quest XI is a timeless saga, an ode to the enduring spirit of adventure that resides within us all. Immerse yourself in the rich narrative, enthralling combat, and breathtaking beauty of this seminal masterpiece, and let the echoes of an elusive age resonate within your soul, leaving an indelible mark upon your heart.

@"everyone"
You May Also Like
5 Best Steam Deck Indie Games 2023
5 Best Steam Deck Horror Games 2023
5 Best Steam Deck Games Offline 2023
5 Best Steam Deck RTS Games 2023
3 Best Steam Deck Online Games 2023
3 Best Steam Deck Zombie Games 2023
5 Best Steam Deck Fighting Games 2023
3 Best Steam Deck FPS Games 2023
3 Best Hack and Slash Games on Steam Deck in 2023
3 Best Steam Deck Adventure Games 2023
3 Best Steam Deck Racing Games 2023