01-10-2023, 06:41 PM

(This post was last modified: 02-03-2023, 05:30 PM by

AnimeGamer

.)
3 Best eSport Gaming Lounge in 2023

As a noun, the word "lounge" means a public space, area, or room specifically designed for people to sit, relax, and interact with each other. Except for one thing, eSport gaming lounges are no different than regular lounges. The difference is that these are particularly set up to encourage gamers to come over and meet with other gamers.

In all eSport gaming lounges, there are a number of arcade machines, board games, as well as high-end PC devices. The purpose is to promote an affordable culture of eSport tournaments since many gamers lack the deep pockets to afford their own gaming studio.

Check out the following 3 best eSport gaming lounge.

Table of Contents

Just like Iron Man is the lifeline of the Marvel Universe, GameWorks is the same for eSport Gaming Lounges. They have been leading in eSport lounges since 1997 when they first opened their branch in Seattle, USA. As of now, they have their lounges in almost all the major places spanning the USA, such as California, Florida, and Texas.

They support over 100 eSport gaming titles and enable gamers to hold their favorite eSport tournaments on their PC devices. If you are planning for a full day at GameWorks, we have good news for you! Besides the top-notch gaming experience, there are food venues as well. There is no need to bring outside food when delicious food plates are just a command away from your gaming chair.

Figure 1-2. DragonBall FighterZ is a game supported by GameWorks, fully playable in their lounge.

Among the many iconic titles, GameWorks also supports the Dragon Ball FighterZ video game. It is a super-hit fighting game developed by Arc System Works that brings back the legendary warriors from the Dragon Ball Z Franchise. 

Dragon Ball FighterZ delivers an intense, fast-paced, flashy 2.5D action combat gameplay experience! More often than not, it is an eSport tournament of choice for many leagues. For example, Bum's Birthday Bash 2022 recently held a $15K Dragon Ball Fighter tournament. Gather your friends today and go to your nearest GameWorks eSport lounge and try out this nostalgic-filled action-fighting game.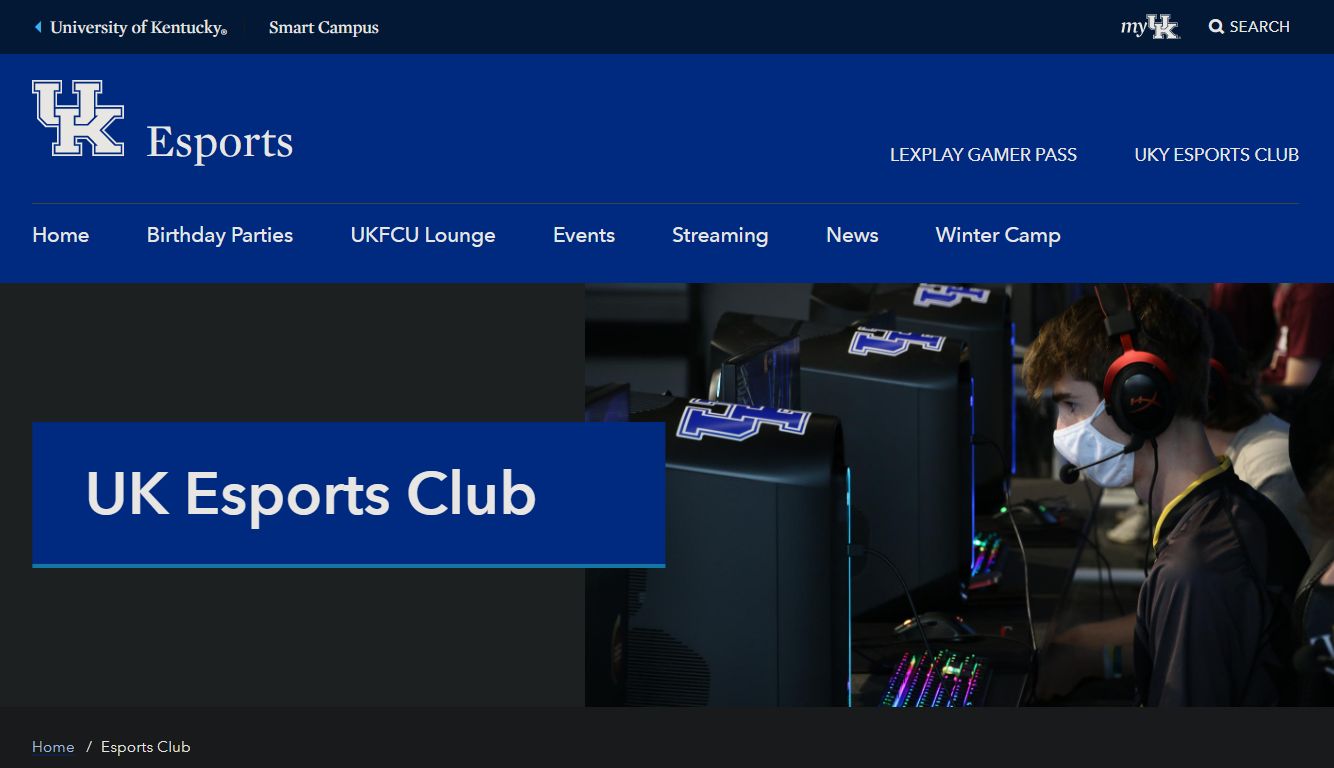 Figure 2-1. UK eSports Club

When talking about eSport gaming lounges, UK eSports Club always finds its place. In our list, UK eSports Club bags 2nd place. It is a Kentucky-based eSport gaming lounge founded by members of the University of Kentucky.

Before you skip reading, NO, they don't force you to study there. Only gaming! Pure gaming! Both the students of the university and community members can join this club. To get their latest news, follow UK eSports Club on Twitter and join them on their Discord Server.

UK eSports Club offers a lot of games and there is a good chance you will definitely find your favorite eSport gaming title there!
Figure 2-2. Guilty Gear Strive is a game supported by UK eSports Club, fully playable in their lounge.

Guilty Gear Strive is one of the most popular games that is played in this club. It is notoriously famous for showcasing some of the best fighting gameplay elements and boasts a unique character cast. It is developed by Arc System Works and delivers an over-the-top action gameplay experience.
Know that their games are subject to specific consoles. As far as Guilty Gear Strive is considered, it is played on PlayStation 5. It is an eSport title featuring lucrative cash prizes for tournament victories. For instance, Acrevo Japan 2022 recently held a $15K Guilty Gear Tournament.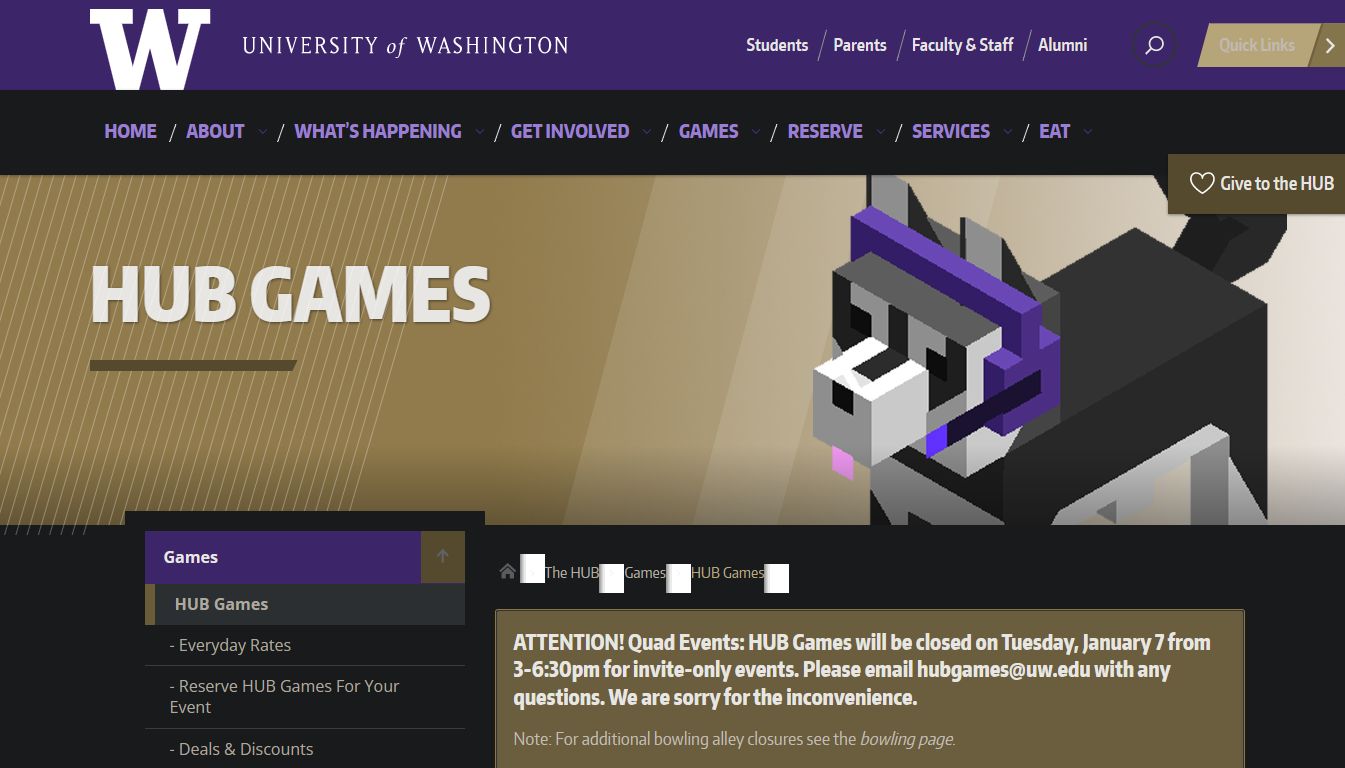 Short for Husky Union Building. HUB Games is indeed the hub for all of your eSport gaming lounge needs. It is part of the Student Division of the University of Washington. Being a university student is part of the condition to join HUB Games. So, if by any chance, you happen to be a UW Student and don't know about the HUB Games, you are eligible to join them via their discord channel!

HUB Games boasts a wide category of games and offers state-of-the-art gaming equipment to its members. According to their website, they keep 39 high-end PCs along with many other games such as arcade and 75+ free board games.

Figure 3-2. Eternal Return is a game supported by HUB Games, fully playable in their lounge.

It is quite interesting to see that HUB Games support the Eternal Return eSport tournament. Eternal Return is a unique spell-bounding game that is not much known to contemporary gamers. Only those who have already played it truly know how addicting Eternal Return is!

Developed by Nimble Neuron, the game features an 18-player unique survival battle royale. Your rival counterparts are not the only ones you need to look out for. The battle arena is prowling with deadly animals such as bears that will kill you on the spot if you get too close to them. Eternal Returns enjoys good game developer support. They recently held a battle royale tournament worth $4K.
@"everyone"