12-12-2022, 08:26 PM

(This post was last modified: 12-24-2022, 11:47 AM by

AnimeGamer

.)
3 Easist Esports Steam 2023
There is no doubt that Steam is the biggest and most well-known platform for games on windows. It is also responsible for kickstarting many different esports with the release of Counter-Strike 1.6 and Counter-Strike Global Offensive. With the players' trust and excellent internet connectivity, it is the best platform to release esports titles.
But esports is not as easily accessible for newer players as many would like it to be. We need only to look at some of the most famous titles to see this, as most of them either have a very high bar of entry or hardcore communities that are not welcoming to new players. While that might be the case for the majority of the games, some yet still exist that are Easist to get into, such as the ones mentioned in the article below.
Table of Contents
Naruto Shippuden: Ultimate Ninja Storm 4
Figure 1-1. Naruto Shippuden: Ultimate Ninja Storm 4
Platforms: (Switch, PS4, Microsoft Xbox and Windows)
CyberConnect2 has been making Naruto games since the late 2000s. It has covered the entire story of Naruto in the Ninja Storm games, with
Ultimate Ninja Storm 4
being their greatest game to date, with a humongous roster of characters from the entire series and a beautiful visual style that does justice to the source material.
The gameplay is a mix between a 2D battler and an arena fighter; this gives the mechanics far more depth while also being more engaging, as you must keep the position of your characters and the enemy in mind. Each playable character is unique and has iconic powers, which can make some great counters to other characters. Combined with the ability to choose certain characters as teammates, you get an enjoyable and easy-to-play game with loads of mechanical depth for those that seek it.
Figure 1-2. A fraction of the most iconic playable characters
Just as the games in the series before it, Ultimate Ninja Storm 4 became an instant hit with the community, and a roster having some of the most asked-for characters by the fans also helped cement its place. Its pick-and-play nature helped get many players into the world of competitive battling. This also enabled it to get regional tournaments like the recent
Upstate Uproar
or to be included in the Naruto-centered Ramen Cup, where it has cemented itself as the best Naruto game ever. Upstate Uproar had also announced that the prize pool for every tournament game would start from $250 Dollars and increase as money was added to the pot.
Figure 1-3. Upstate Uproar Banner
Figure 2-1. Eternal Return
Platforms: (GeForce Now and Microsoft Windows)
Merging two genres is not new in gaming, as this is how many of the most popular games were created, but combining them and keeping the individual characteristics of both genres to elevate the game is something not many can accomplish. That's why
Eternal Return
has caught the eyes of many gamers. Coupled with that stylized art style, modern UI, and fun combat, you have an instant hit.
Figure 2-2. Clean and Modren UI
The game's core is a mix of Battle Royale and MOBA, as you can play in a match with 18 other players as either solo, duo, or squad. After picking your character, you are dropped onto the map, where you will have to gather resources to craft weapons and kill the enemy player or hostile NPCs to earn exp for leveling up. When you encounter a player, you will have to be quick to use your weapon and skill to kill him, as each encounter lasts only a minute or two.
Even though the game is in early access on steam, many have seen the potential it process and, with the support of the studio, formed esports tournaments around it. As with it having MOBA characteristics and a roster of solid characters, each of whom possesses different abilities to make the matches feel unique. With
season 7 of esports
closing and the
studio's
announcement that you can now register for regional and
community tournaments
to gain legitimacy, we will see this game reach the same heights as some of the classics. Eternal Return official Esports tournament has also announced a 3,000,000 KRW prize pool for Season 7, which will no doubt have the players bring their best.
Figure 2-3. Tournament Registration
Figure 3-1. Shadowverse CCG
Platforms: (Microsoft Windows, Android, macOS, iOS, Mac operating systems)
Cygames
has been known for creating some of the most fun and competitive games on the market, and
Shadowverse CCG
is one of the best they have ever made. It is one of the most enjoyable card battlers on the market right now, as it has a gorgeous art style, clean UI, interesting mechanics, and one of the most fun cards to use in competition.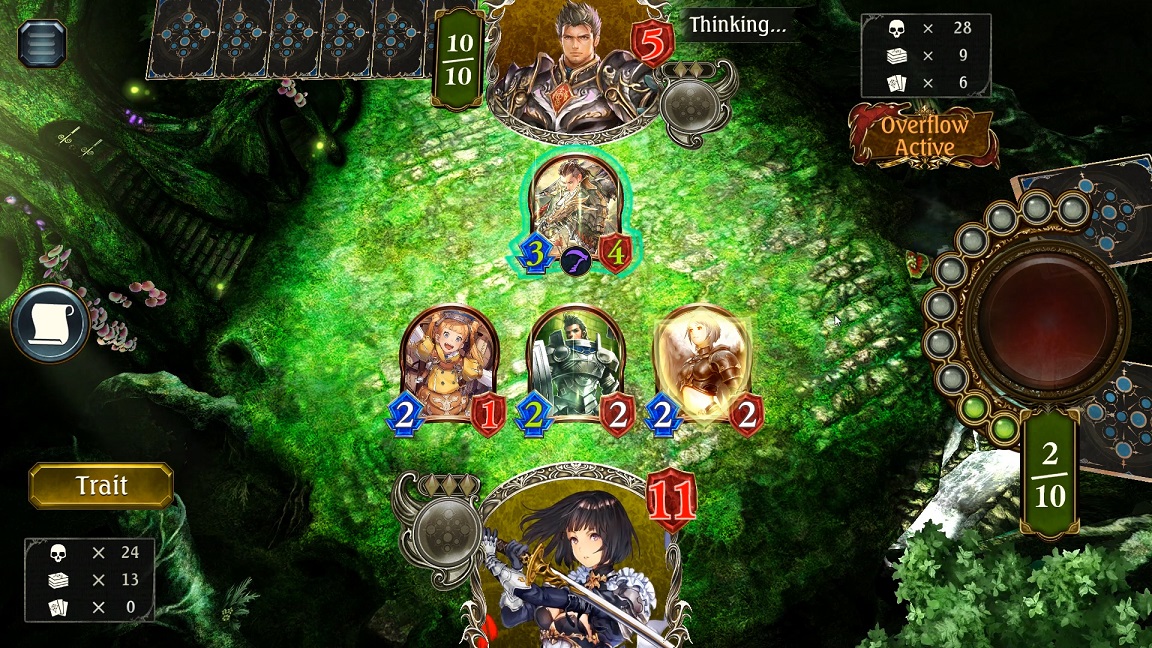 Figure 3-2. Animated Cards and informative UI
Combat is straightforward as you build a deck and use that to battle opponents to find out who is the better player. Each card has a unique animation that makes it fun to watch for the audience, as it has one of the biggest
esports
for a card game. Cygames fully back it, as they always support their games and community.
Rage Shadowverse
and
Shadowverse Open
are the two biggest tournaments for the game, and each has a massive prize pool. Shadowverse has always had the best prizes and biggest prize pools, as in the 2021 World Grand Prix, they had a total of $2,293,296 Dollars in the pot and gave super rare collectible cards to the winners.
Figure 3-3. Rage Shadowverse
You May Also Like
3 Easiest Esports Games 2023
3 Easiest Esports Sponsors to Make Profitable Livestream 2023
2 Easiest Esports Tournaments & Leagues 2023