3 New PvP Games Coming Out 2023-2024

Prepare for the ultimate adrenaline rush as we introduce you to three of the most anticipated new PvP games coming out between 2023 and 2024. These groundbreaking titles are set to revolutionize the gaming landscape and redefine competitive play. With innovative gameplay mechanics, immersive worlds, and unparalleled player-vs-player combat, these new PvP games coming out will undoubtedly captivate gamers worldwide and ignite fierce rivalries on the digital battlefield. Get ready to test your skills, forge alliances, and conquer your enemies as we dive into a thrilling preview of what's in store for the future of competitive gaming!

Table of Contents
Granblue Fantasy Versus: Rising
Figure 1-1. Granblue Fantasy Versus: Rising

Granblue Fantasy Versus: Rising is the sequel to the popular fighting game Granblue Fantasy Versus developed by Arc System Works and Cygames. Set in the captivating world of Granblue, it features a diverse roster of characters, each with unique abilities and fighting styles. The game's stunning visuals, intuitive controls, and engaging gameplay have earned it praise from both casual players and the competitive gaming community. It is set to release on PlayStation and Windows. One of the key elements in Granblue Fantasy Versus: Rising is its robust Player versus Player (PvP) experience. The game offers a seamless online matchmaking system, allowing players to test their skills against opponents from around the globe. The PvP aspect caters to various skill levels, ensuring that both newcomers and seasoned veterans can enjoy balanced and thrilling matches. Additionally, regular balance updates keep the game fresh and exciting, with developers actively working to maintain a fair and competitive environment.

Figure 1-2. Granblue Fantasy Versus: Rising Gameplay

Granblue Fantasy Versus: Rising introduces new characters, stages, and game modes, expanding upon the original's content. A highly-requested feature, the game now includes a "Spectator Mode," enabling players to watch others' matches and learn from their techniques. Furthermore, the sequel delivers an enhanced story mode, immersing players in the rich lore of Granblue while providing a single-player experience that rivals the PvP component. In summary, Granblue Fantasy Versus: Rising is a must-play for both fans of the original game and newcomers alike. With its captivating world, diverse roster, and exciting PvP experience, the game offers endless hours of entertainment. Its ongoing news and updates demonstrate a strong commitment from the developers to deliver a balanced and evolving fighting game that caters to players of all skill levels. Don't miss out on the chance to dive into this exhilarating world and put your fighting prowess to the test!

NARUTO X BORUTO Ultimate Ninja STORM CONNECTIONS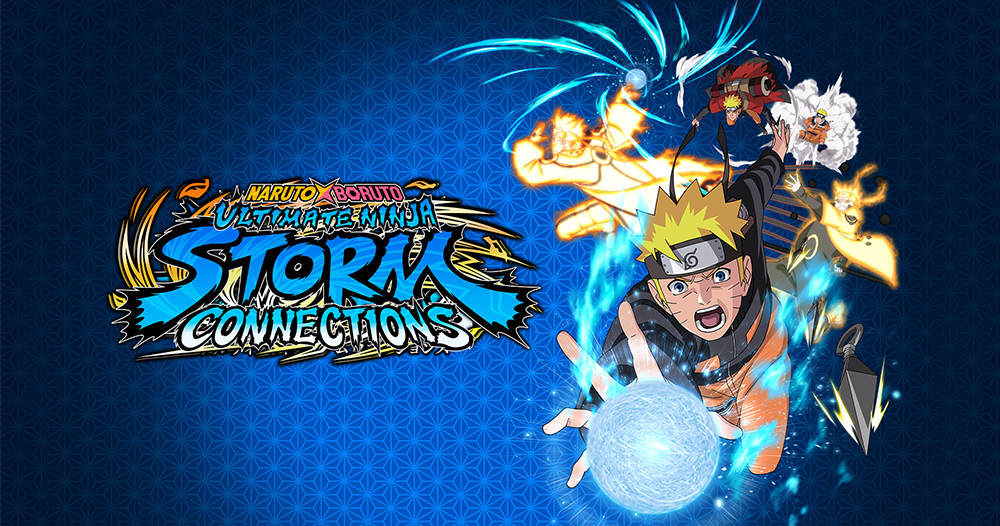 Figure 2-1. NARUTO X BORUTO Ultimate Ninja STORM CONNECTIONS

Get ready to unleash your inner ninja as the worlds of Naruto and Boruto collide in the highly anticipated NARUTO X BORUTO Ultimate Ninja STORM CONNECTIONS. Developed by CyberConnect2, the acclaimed studio behind the Ultimate Ninja STORM series, this new installment brings together fan-favorite characters from both the Naruto and Boruto series in a high-octane PvP fighting experience. You will be able to be play it on PlayStation, Nintendo Switch, Xbox, and Microsoft Windows. Featuring an extensive roster of iconic characters, NARUTO X BORUTO Ultimate Ninja STORM CONNECTIONS allows players to step into the shoes of legendary heroes and villains from the beloved series. With unique fighting styles and abilities, each character offers a distinct combat experience, challenging players to master their moves and techniques in order to emerge victorious in heated battles.

Figure 2-2. NARUTO X BORUTO Ultimate Ninja STORM CONNECTIONS Gameplay

The game boasts an innovative PvP mode that combines the classic 3D arena-style combat from the Ultimate Ninja STORM series with new team-based mechanics. Players can form teams of up to three characters, switching between them seamlessly during battle to execute powerful combination attacks and counter enemy strategies. Team synergy and strategic planning become paramount, as players will need to utilize the unique skills of each character to exploit their opponents' weaknesses and claim victory. NARUTO X BORUTO Ultimate Ninja STORM CONNECTIONS also promises to deliver stunning visuals, showcasing the series' signature cel-shaded art style and fluid animation. Epic battle scenes come to life with dazzling special effects and cinematic cutscenes that immerse players in the intense action.

With its roster of beloved characters, dynamic team-based combat, and breathtaking visuals, NARUTO X BORUTO Ultimate Ninja STORM CONNECTIONS is shaping up to be a must-play title for fans of the series and PvP enthusiasts alike. Sharpen your kunai and channel your chakra as you prepare for the ultimate ninja showdown!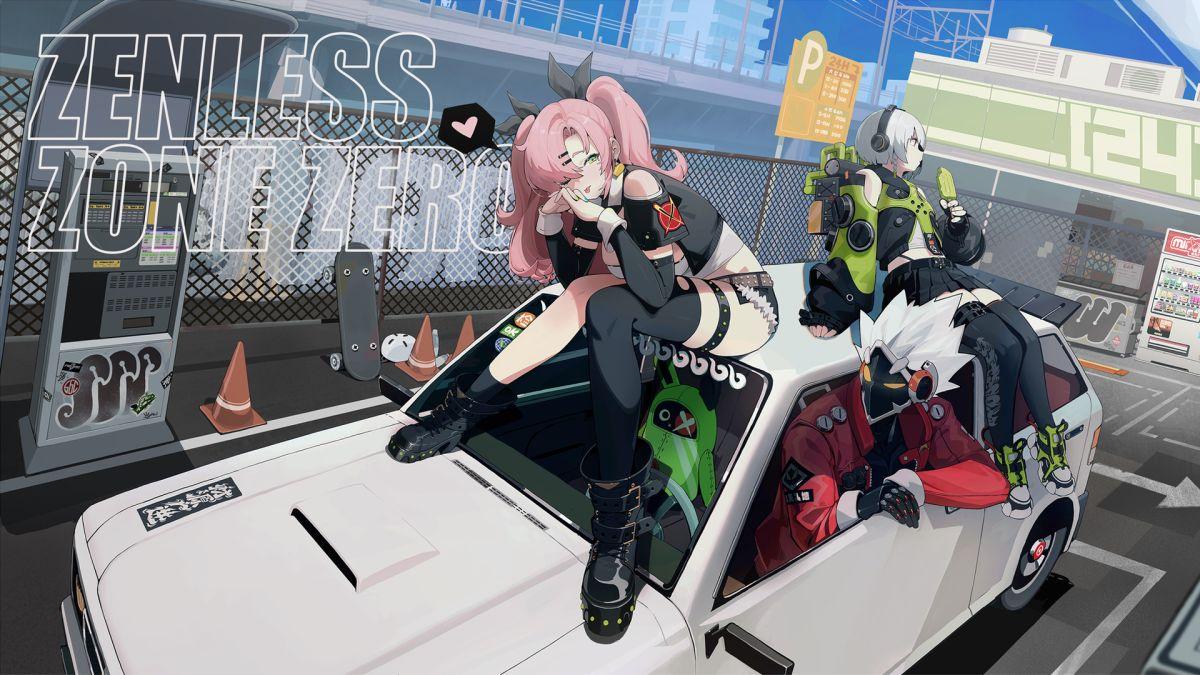 Figure 3-1. Zenless Zone Zero

Zenless Zone Zero is a highly anticipated action-adventure game from miHoYo Games, set to release later this year. The game takes place in a dystopian future after the "Hollows" event where Earth's resources have been depleted, and a mysterious energy known as "The Zen" has arisen, mutating the planet's inhabitants. Players take on the role of Zen Seekers, tasked with investigating and harnessing Zen's power to restore balance to the world. You will only be able to play it on iOS and Windows. One of the game's most innovative features is its seamless Player versus Player (PvP) system. Players can join one of three factions and participate in Faction Wars, where they capture and defend territories in large-scale battles involving dozens of players. The Faction Wars system allows players to strategize and collaborate with teammates to gain an edge over their opponents, and the dynamic nature of the battles ensures a continually evolving experience.

Figure 3-2. Zenless Zone Zero Gameplay

As players engage in PvP battles, they can earn experience points and climb the ranks within their faction, unlocking exclusive rewards such as powerful weapons, armor, and abilities. This robust ranking and progression system enhances the PvP experience and encourages players to continue playing and improving their skills. Zenless Zone Zero offers a vast, interconnected world for players to explore, full of diverse environments, intriguing characters, and a non-linear storyline that allows players to pursue objectives in any order. The game's innovative PvP system promises to revolutionize the multiplayer experience, providing endless opportunities for camaraderie, competition, and strategizing. As the release date approaches, gamers around the world eagerly await their chance to enter the Zenless Zone and test their mettle in the game's thrilling PvP battles.

@"everyone"