12-06-2022, 05:24 PM

(This post was last modified: 04-15-2023, 04:24 AM by

AnimeGamer

.)
5 Best Multiplayer Anime Games 2023

Welcome to our exciting rundown of the 5 Best Multiplayer Anime Games of 2023! There's no denying that the world of anime has taken the gaming industry by storm, and when you add the thrill of multiplayer gameplay, you get a truly unforgettable experience. That's why we've carefully curated a list of the top multiplayer anime games that bring fans together, uniting them in their passion for stunning visuals and captivating storylines. From intense battles to collaborative quests, these games are perfect for those who love to share their gaming adventures with friends or make new ones along the way. So, gather your fellow anime enthusiasts and prepare to explore the exhilarating realm of multiplayer anime games in 2023!

Table of Contents
Pokemon Scarlet and Violet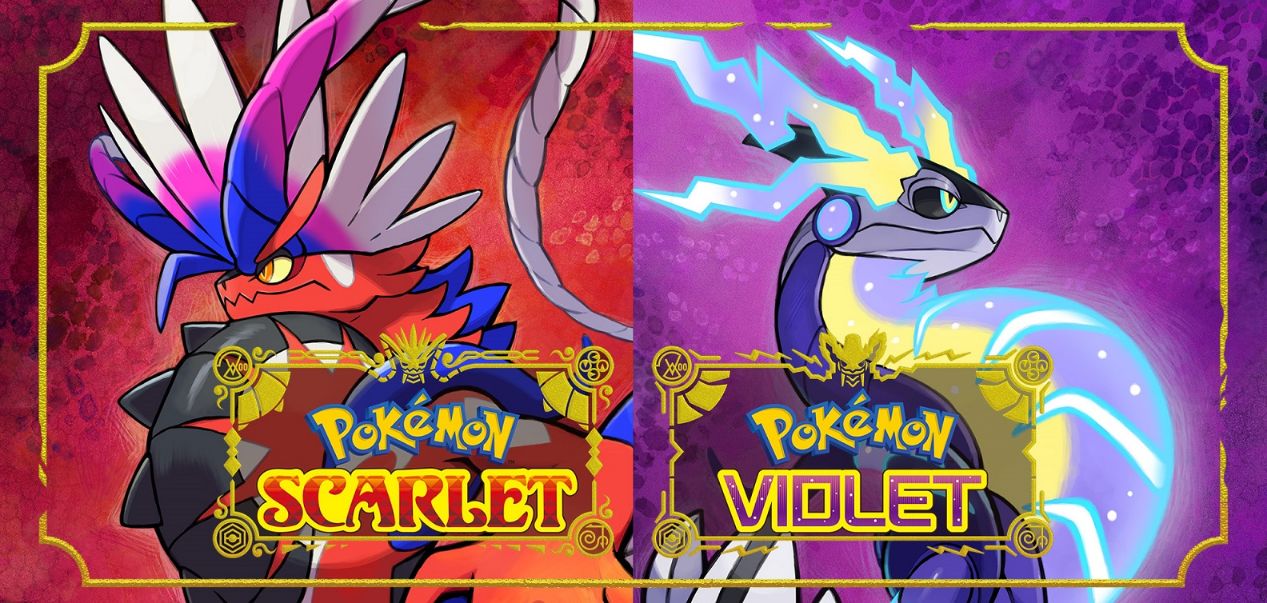 Figure 1-1. Pokemon Scarlet and Violet



Platforms: Nintendo Switch



To the surprise of no one, Pokemon stagnated in recent years, which happens when you sit at the top for so long, but it seems that the outcry of fans after generation 8 has awakened the Pokemon Company to change. This can be seen in the new generation 9 games Scarlet and Violet. As soon as you start your journey, you can see the changes. Now with the added feature of the let's go games, the wild areas from generation 8 have been developed into a whole map for the region. For the first time in a mainline Pokemon game, you can go anywhere and everywhere and challenge any gym leader in any order you want. Wild Pokemon have also been changed, with you now having different choices on capturing them in their natural habitat. This time, the story also focuses more on you as a trainer.

Combat might not have changed in any extreme way, but the changes made have been what fans have wanted for a long time. Now when you challenge an enemy or Pokemon, you battle on the spot and not in a separate pocket dimension like in the previous games. This adds immersion while allowing for some new moves to show the effect on the terrain. The new Pokemon introduced this time also have great designs and even greater abilities and moves which will undoubtedly make the meta of Pokemon battling interesting to develop.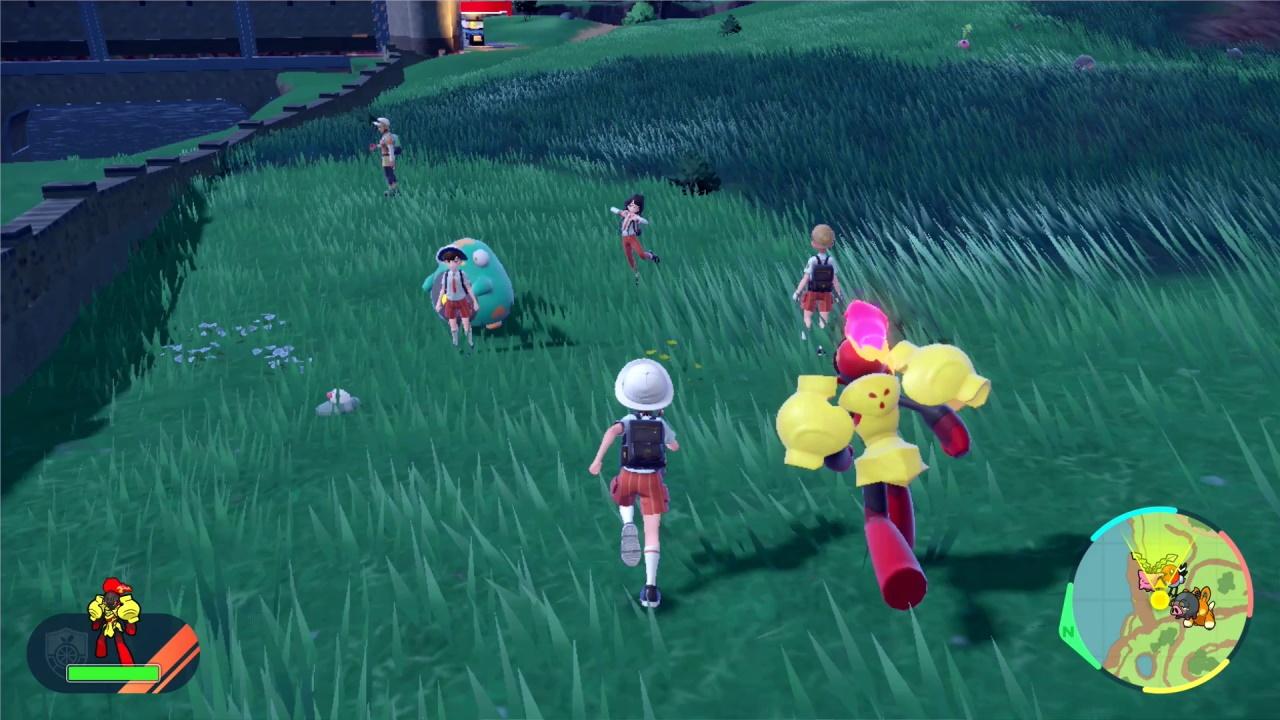 Figure 1-2. Pokemon Scarlet and Violet Gameplay

Finally, Multiplayer has also been implemented into the series, as now you can roam around the wild with your friends in tow.  Compared to the last mainline game, Pokemon has evolved leaps and bounds to become a fun old, and new fans can enjoy all the same.

Figure 2-1. Persona 4 Arena Ultimax



Platforms: Nintendo Switch, PlayStation 4, Microsoft Windows, Xbox 360, Arcade game, PlayStation 3



In this day and age, where one needs to fit every criteria and be a working member of society, we have begun to solve the sense of who we are as individuals. We hide behind fake masks to fit into society, but can one live a fulfilling life if he continues to run from who he is? The answer is more complicated than yes or no, as explored in the original Persona 4 game. But what happens when you are faced with the opposite of your ideals and the flaws in your thinking? That is the premise of Persona 4 Arena Ultimax. In the canonical timeline, this game takes place after the events of the original. It has the group be taken back to the TV realm to face a new foe who seems to be another manifestation of the collective subconscious. Many of your flaws are revealed to the world as you battle him. Will you be able to fight back and win, or will you submit?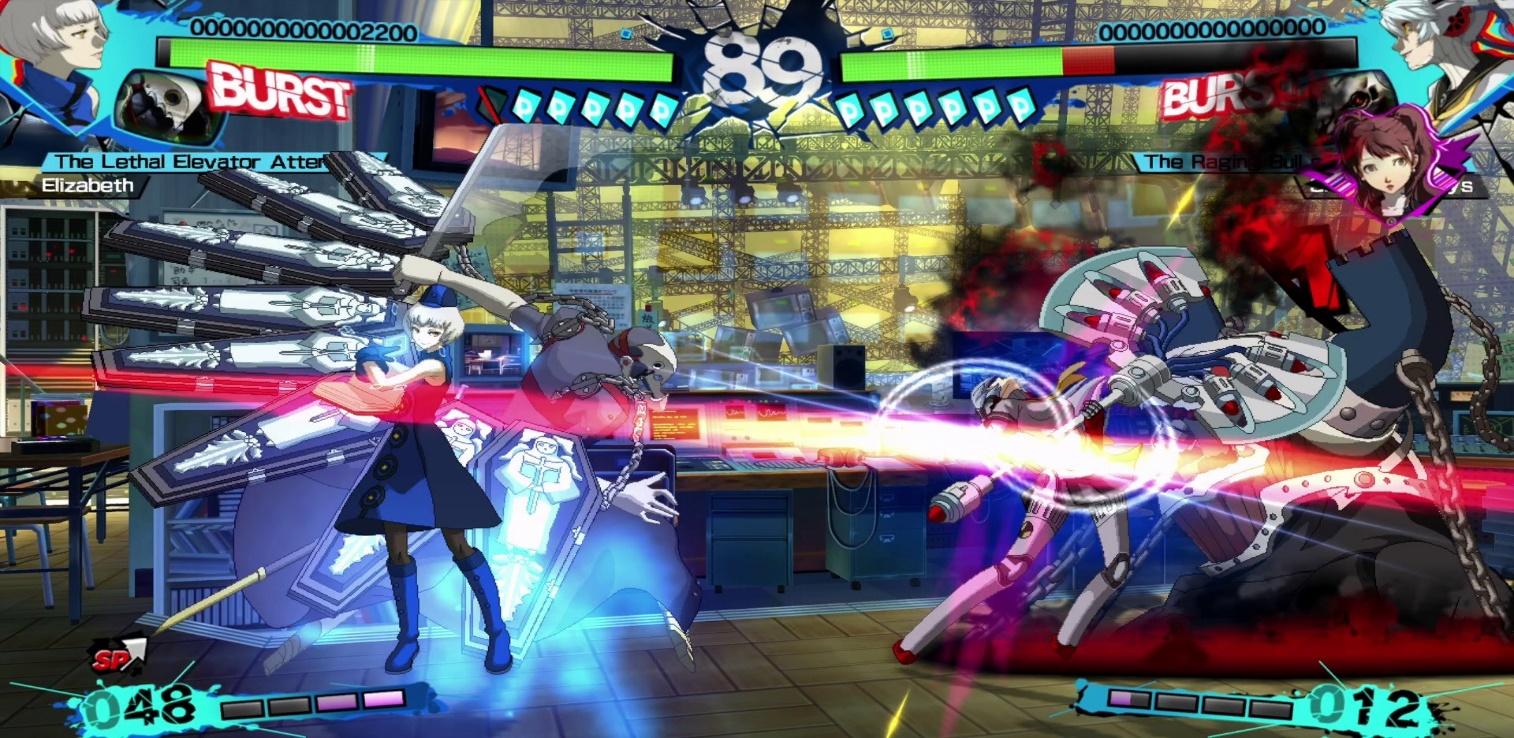 Figure 2-2. Persona 4 Arena Ultimax Gameplay

Combat-wise, it is a 2D fighter where you can select from a wide range of characters, such as the main Persona 4 cast, and some members from Persona 3. Fighting is simple as you can string regular and heavy combos easily; the bit will require some exact inputs to trigger one of the numerous persona skills. There is no hard counter to anyone method of playing, so you will have to be smarter than your opponent in multiplayer and couch co-op to win. It is a must-play for the fans of Persona 4 and a great game in general.

Figure 3-1. River City Girls 2



Platforms: PlayStation 5, Nintendo Switch, PlayStation 4, Xbox One, Microsoft Windows, Xbox Series X and Series S



River City Girls 2, developed by WayForward and published by Arc System Works, is the highly anticipated sequel to the 2019 beat 'em up hit, River City Girls. The game continues the adventures of Kyoko and Misako as they face a new threat to River City High from a powerful gang seeking to take control of the city. The sequel builds on the solid foundation of its predecessor, offering refined beat 'em up action and fluid combat. Players control either Kyoko or Misako, battling enemies and encountering various allies and shopkeepers. The combat system is expanded, featuring a broader range of moves, unique special attacks, and skill upgrades purchased using in-game currency. River City Girls 2 introduces a cooperative multiplayer mode, adding depth and fun to the gameplay.

Figure 3-2. River City Girls 2 Gameplay

The game retains the charming pixel art style and vivid colors, with detailed backgrounds and environments that immerse players in River City's world. The soundtrack, a mix of catchy tunes and adrenaline-pumping tracks, perfectly complements the action. In conclusion, River City Girls 2 delivers a fantastic beat 'em up experience, building on the strengths of the original while introducing new mechanics and features to keep gameplay fresh and engaging. With its captivating story, satisfying combat, and memorable characters, River City Girls 2 is a must-play for fans, Kunio series fans, and newcomers alike.

One Piece Pirate Warrior 4
Figure 4-1. One Piece Pirate Warrior 4



Platforms: Nintendo Switch, PlayStation 4, Xbox One, Microsoft Windows



One Piece Pirate Warriors 4, developed by Omega Force and published by Bandai Namco Entertainment, is the fourth installment in the popular action-adventure series based on the beloved manga and anime, One Piece. The game offers fans an immersive experience as they follow the Straw Hat Pirates on their journey through the Grand Line, encountering fierce enemies and overcoming obstacles along the way. The game's story mode, known as Dramatic Log, follows the original One Piece narrative, including key arcs such as Alabasta, Enies Lobby, Marineford, and the recent Whole Cake Island. New to the series is the inclusion of the Wano Country arc, allowing players to experience one of the latest and most exciting storylines from the manga.

One Piece Pirate Warriors 4 features fast-paced, hack-and-slash gameplay, combining elements of the Dynasty Warriors series with the unique abilities and personalities of One Piece characters. The game introduces the "Titan Mode" mechanic, which allows certain characters to grow larger and deal massive damage to enemies. The game also expands the roster to over 40 playable characters, each with distinct abilities and fighting styles. Visually, the game's cel-shaded graphics capture the vibrant art style of the One Piece anime, and the character models and environments are meticulously designed to bring the world of One Piece to life. The soundtrack features iconic music from the series, enhancing the overall experience.

Figure 4-2. One Piece Pirate Warrior 4 Gameplay

In conclusion, One Piece Pirate Warriors 4 is an exhilarating adventure for fans of the franchise, delivering fast-paced gameplay, a wide variety of playable characters, and an engaging story. It's a must-play for fans of One Piece and action-adventure enthusiasts alike.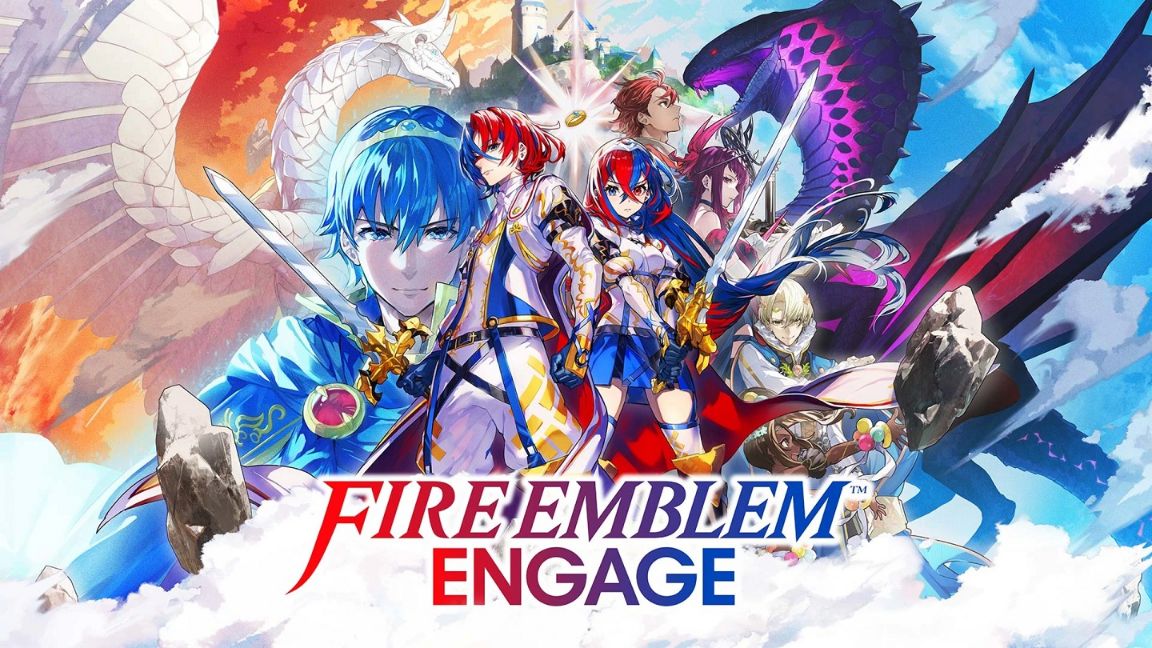 Figure 5-1. Fire Emblem Engage



Platforms: Nintendo Switch



Fire Emblem Engage, the latest entry in the iconic tactical RPG series, brings fans an innovative and immersive gaming experience. Developed by Intelligent Systems and published by Nintendo, Fire Emblem Engage introduces new gameplay mechanics and an engaging storyline that will captivate both long-time fans and newcomers to the franchise. The game's story follows a group of young heroes who must unite to defend their homeland from an ancient, powerful enemy that threatens to engulf the world in darkness. As the player, you will take on the role of a tactician, guiding your army through the perils of war and forging relationships with your allies to ensure victory.

Figure 5-2. Fire Emblem Engage Gameplay

Fire Emblem Engage's gameplay builds on the series' turn-based strategy roots while incorporating exciting new features. The game introduces the "Engage System," which allows players to combine the abilities of two characters, creating powerful and unique battle strategies. This system adds a new layer of depth and strategic planning, making each battle feel fresh and challenging. The game's graphics are stunning, featuring beautifully rendered characters and environments that bring the world to life. The voice acting and soundtrack are top-notch, further immersing players in the epic story. In conclusion, Fire Emblem Engage is a remarkable addition to the series, offering an innovative take on the classic tactical RPG formula. With its engaging story, deep strategic gameplay, and rich character development, Fire Emblem Engage is a must-play for fans of the genre and newcomers alike.
You May Also Like
If you couldn't find your favorite here, you can also check the list of
best anime games
of all time, regardless of platforms and genres. If you're specifically looking for only the list of the best anime games of 2023, you may want to check out:
4 Best Anime Card Games 2023
3 Best Anime Dating Games 2023
3 Best Anime Hack and Slash Games 2023
3 Best Anime Games Free in 2023
5 Best Anime Games With Character Creation 2023
3 Best Anime Horror Games in 2023
3 Best Anime Love Games in 2023
3 Best Anime Waifu Games in 2023
5 Best Anime Games on PS5 in 2023
5 Best Anime Games to Play With Friends 2023
5 Best Anime Games on Google Play in 2023
5 Best Anime RPG Games 2023
3 Best Action Anime Games 2023
3 Best Anime Games on Nintendo Switch in 2023
3 Best Anime Games for iOS in 2023
5 Best Anime Games for Low-End PC 2023
3 Best Anime Games Android Offline 2023
3 Best Anime Dress Up Games 2023
3 Best Anime Dating Games for Android in 2023
3 Best Anime Games for Xbox in 2023
3 Best Anime Games on Oculus Quest 2 in 2023
3 Best Free Anime Games for PC in 2023
3 Best Anime Gacha Games in 2023
3 Best Anime Games Online in 2023
3 Best PvP Anime Games 2023
3 Best Anime Co-Op Games 2023