Guilty Gear Strive Season 3 Survey Results & Dec Update – All You Need to Know

Guilty Gear Strive Season 3 is the biggest thing that happened to the epic 2D fighting game ever since its launch. Developed by Arc System Works in 2021, Guilty Gear Strive has continued to evolve via a series of regular updates from the developers.

To date, the fighting game has received 2 DLCs, in the shape of Season Pass 1 and Season Pass 2. However, Guilty Gear Strive Season 3 is unlike any of its predecessors.


Figure 1. 2 New Mechanics Introduced in GGS

Besides introducing a new fighter in September 2023, the Season 3 update has also brought forth core changes to in-game battle mechanics. For those unaware, the developers introduced Wild Assault (a new offensive Special Move) and Deflect Shield (a new defensive Special Move) this September for all in-game fighters.

Yes, the GGS you have come to know thus far is soon going to change forever! And that's not the end of the picture yet! More new characters, more new moves, and several balancing updates are along the way.

The Guilty Gear Strive Season 3 is scheduled to span a couple of months. As per the roadmap revealed during the TGS edition of Developer's Backyard, Guilty Gear Strive Season 3 will easily run into the first quarter of 2024.

More on the interesting side, the developers at Arc System Works also conducted a survey regarding the current popularity of all GGS fighters as well as whom the players want the new DLC character to be.

The final results are out now and, admittedly, they do present some thought-provoking data for the developers.

Figure 2. Popularity Charts for All Current GGS Fighters

With over 37000 participants, Bridget has emerged as the most popular character in Guilty Gear Strive. She is followed by Sol in second, Ramlethal in third, Baiken in fourth, and Ky Kiske in fifth.

Figure 3. Region-wise GGS Character Popularity Chart

Interestingly, while Bridget ranked low in Japan, Korea, and South Asia in general, Sol managed to stay in the top 3 in all regions globally! It seems that Sol appeals to every type of GGS player.

As for the most wanted upcoming DLC character this December, A.B.A topped the charts in North America, South America, and Africa. Elphelt Valentine bagged first place in South Asian regions while Slayer proved to be the fan favorite in both Europe and the Middle East.

In a nutshell, Bridget coming out top in popularity is not surprising though. Given all her merch items, such as Bridget Outfits in VRChat, Bridget Black Outfit Pop Up Parade Figure, as well as Bridget Imprinted T-shirts at Tokyo Games Show 2023, it's normal for her to be at the top among GGS players.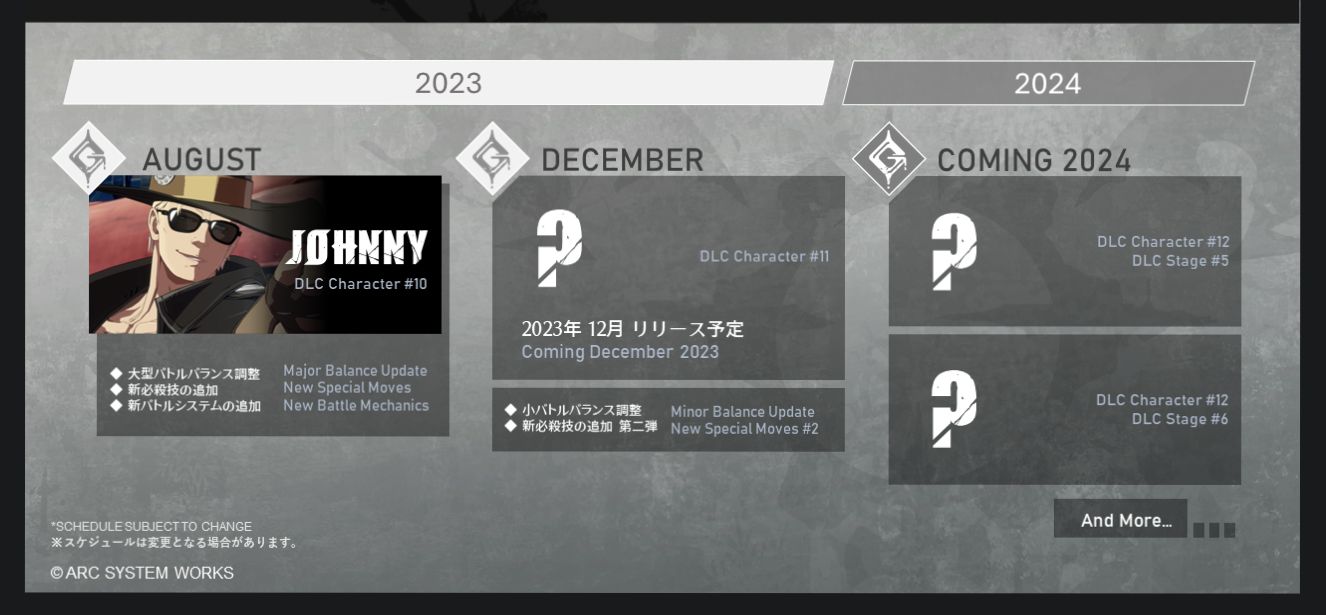 Figure 4. Guilty Gear Strive Season 3 Upcoming December Update

Now coming to the Guilty Gear Strive Season 3 December update, here is what we know for sure. While the developers have been tight-lipped about the upcoming new changes this fall, we know one thing for sure. Potemkin, one of the GGS fighters, is receiving a new move, called the Heat Tackle. 

Those familiar with the Dungeon Fighter universe would know that the Heat Tackle move resembles Potemkin's I.C.P.M. attack from Guilty Gear Xrd game. 

In addition, there will be another character who will receive a new attack but his identity is unknown as of writing. Moreover, it has also been confirmed that with the December update, all the launch characters of GGS will receive their own new moves. To name a few, I-No, May, Ramlethal, Giovanna, and Faust, are among the launch characters.

Well, that's pretty much for now. We will update this article once more information regarding the upcoming Guilty Gear Strive Season 3 December update becomes available.

@"everyone"