08-31-2023, 03:46 PM

(This post was last modified: 08-31-2023, 04:39 PM by

AnimeGamer

.)
Pokémon Regional Championships 2024 Begins With $5000 Prize Pool
Figure 1. Pokémon Regional Championship

Pokémon, a name I am sure everyone is aware of in the world. Whether it be through the fantastic anime that got Pokémon is a name that resonates globally, whether through its iconic anime series, which recently reached a climactic conclusion, its trading cards that have fueled a separate economy, or its video games that leave room for improvement. However, one lesser-known facet of the franchise is the burgeoning esports scene that emerged in the late 2010s.

Figure 2. Pokémon Regional Championship Vancouver

The limited awareness of this competitive aspect is due to various factors, the most significant being the steep learning curve. Success in Pokémon esports demands a deep understanding of game rules and mechanics, which are often not emphasized in the main campaigns. Mastery over selective Pokémon breeding, egg groups, egg moves, attack types, and the intricate EV and IV training is essential. These complexities often deter casual players, making the recent announcement from Nintendo all the more surprising. The company is committed to uniting competitive players in a professional esports league, starting with the Regional Championships.

Figure 3. Pokémon Regional Championship Mass Competition

Scheduled to kick off on September 8th and run through late May of the following year, these championships will focus on the North American region. Nintendo aims to replicate the strategy they employed with their Trading Card Game, culminating in an elite 8-style showdown to crown the ultimate player. While the dates for other regions may vary, the timeline remains consistent, with all regional matches expected to conclude by late May 2024. Subsequently, Nintendo will begin preparations for a World Cup featuring all the Regional Champions. These regional championships are also set to release new and expanded rule sets specially created for these events so that a single player with a broken build can't steamroll the entire competition and cause a repeat of the disaster that was the 2019 championship for the 7th Gen games. Alongside these new rules, Nintendo is also set to update the amount of Pokémon allowed and ban some fan-favorite ones. This means that Nintendo might for the first time release something close to resembling the meta tier of Smogon.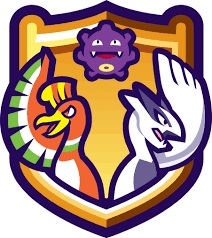 In terms of rewards, each regional champion will receive a one-way ticket to the World Cup and $5,000, either as cash or a scholarship for those 18 and older. Participants under 18 can opt for the prize in cash or via a Pokémon Visa card. So, what are you waiting for? Opportunities like this—where a major developer like Nintendo is willing to fund and organize a global esports event—are exceedingly rare. It's a testament to Nintendo's ongoing efforts to provide the best possible experience for its fans, despite the recent shortcomings in the mainline Pokémon games. If only they had invested more in quality testing, we might have been spared the glitches that plagued Pokémon Gen 9.
@"everyone"