08-30-2023, 04:37 PM

(This post was last modified: 08-30-2023, 04:48 PM by

AnimeGamer

.)
Unveiling the Magic of Anime Toronto 2023! (September 1-3th, Canada)
Figure 1-1. Anime Toronto Logo
Table of Contents

Anime Toronto 2023 is a name that has gained massive amounts of hype on social media in recent days as the event is set to occur from the 1st of September to the 3rd, which is just around the corner. Set to take place at the famous Metro Toronto Convention Centre, Anime Toronto is setting up to be a likely rival to America's very own Anime Expo. But whether these comparisons are valid or not is yet to be seen. Despite that one thing is for sure this summer is seizing up to be one of the best in regard to anime conventions for North America. With big names such as Dragon Con, Galaxy Con Austin, Meta Con, and San Japan all coming within days of each other, it is truly a marvelous time to be an anime fan.

What is Anime Toronto 2023?

In regard to Anime Toronto, it is still yet to be seen if it will have the staying power of other conventions, because only in recent years has it started to gain the interest of the wider anime community. With due reason the event offers multiple different events to satisfy every type of anime fan there is out there. It has events for cosplayers where they can not only show off their hard work but also help other upcoming cosplayers by helping them learn the ins and outs of how to craft their costumes and props. There will also be many different panels which will include some famous names such as Kitsurie, The 404s, Jeremy Androsoff, and Phil Guerrero among others.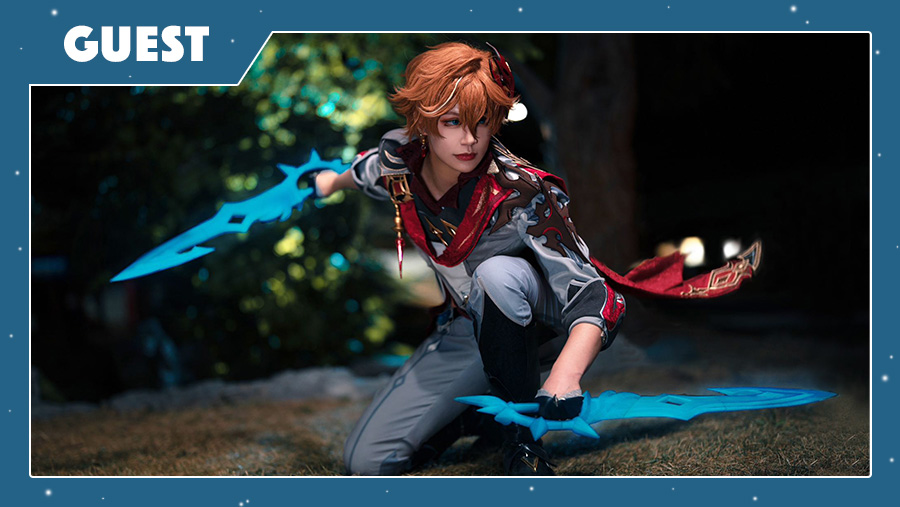 Figure 2-1. Anime Toronto Guest Kitsurie

Anime Toronto begins September 1, 2023 at the Toronto Metro Convention Center. The exact address is "255 Front St W, Toronto, Ontario, M5V 2W6".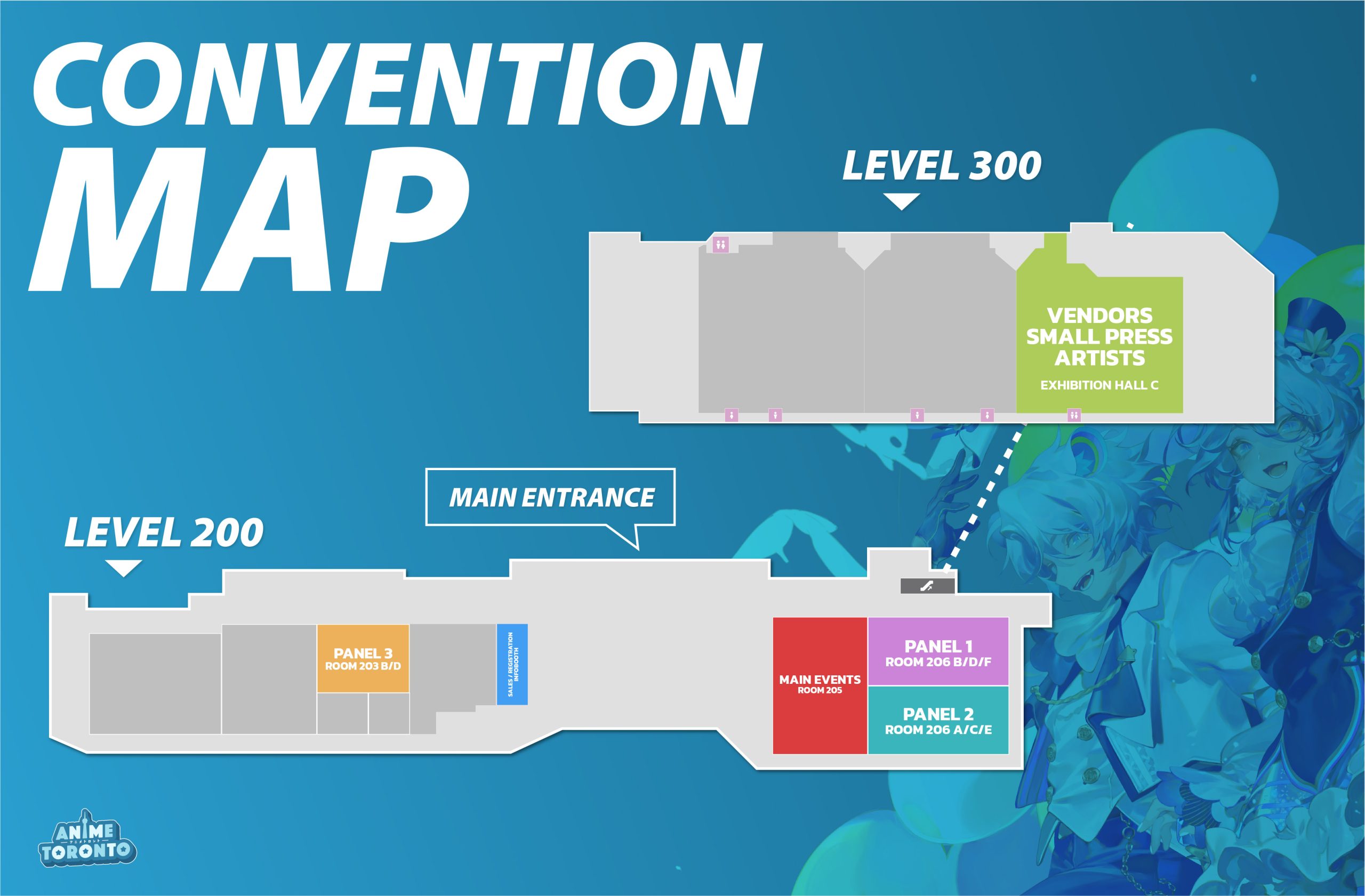 Figure 3-1. Anime Toronto Venue Map
How to Register and Pricing

Registration is so straightforward that even monkeys like Kakarot and Vegeta could do it. Simply visit the Anime Toronto website click on the "BUY NOW" button and follow the prompts to complete your registration and secure your tickets. As for pricing, there are multiple different options available for fans depending on what they want to do at the event. For children, the weekend pass will cost 35 Dollars, whereas the adult pass will cost 80 Dollars. There is also an option of an adult pass with merch and a premium pass with priority access, costing 110 and 250 Dollars respectively. But if you are not feeling it right now you can also buy specific day passes on the convention grounds.  For more details on pricing alongside any new changes, you can visit the official ticketing site.

What to Expect at the convention
Figure 4-1. Anime Toronto Cosplayers

The event is packed with a variety of activities to keep you engaged throughout. Here's a sneak peek into the schedule:

Day 1:
Grand Opening




3D Cosplay Sculpting Class




Anime Discussion Panels




Performance by The 404s.



Day 2:
Cosplay Competition




Japanese 101 Class for Beginners




More Anime discussions and panels




Guest Speaker Panels




Special Event for Sailor Moon Fans



Day 3:
More Cosplay Classes




Final Set of discussion panels




Grand Finale to top of the week-long event.




The schedule is subject to changes, so it is advisable to keep an eye on the official schedule page for the most up-to-date information.

Figure 5-1. Anime Toronto Panel Guests. In fact, there are more guests!

In conclusion, Anime Toronto 2023 is shaping up to be an event Canadian anime fans wouldn't want to miss. Whether they are a seasoned veteran or a green rookie to the medium because there's something for everyone. So mark your calendars and get ready to dive into a world where your anime dreams can come true!

@"everyone"