3 Best 1v1 Phone Games 2023

The current library of mobile games is filled with some of the best competitive, fast-paced, and engaging 1v1 title that keeps you hooked for hours on end. If you are looking forward to playing some exciting PvP games with your friends on your phone, then you might want to check out these 3 best 1v1 phone games in 2023.

Our selection choice for these games is perfect for testing your skills, strategy, and creativity against another player in real time. Whether you prefer action, shooting, role-playing, or card games, there is something for everyone in this list of 1v1 phone games. 

So, without any further delay, get ready to challenge your friends to a friendly duel, or compete with strangers online all around the world!

Table of Contents
Figure 1-1. Fire Emblem Heroes

When it comes to the tactical role-playing genre, Fire Emblem Heroes is a not-to-miss mobile video game. Developed by Intelligent Systems, it is available to download and play for free on both Android and iOS devices.

While the game supports PvP combat between players, it also features a rich captivating solo story campaign as well. Currently, there are 600+ characters in the game from which players can build their very own unique team of heroes to battle against other players in real time.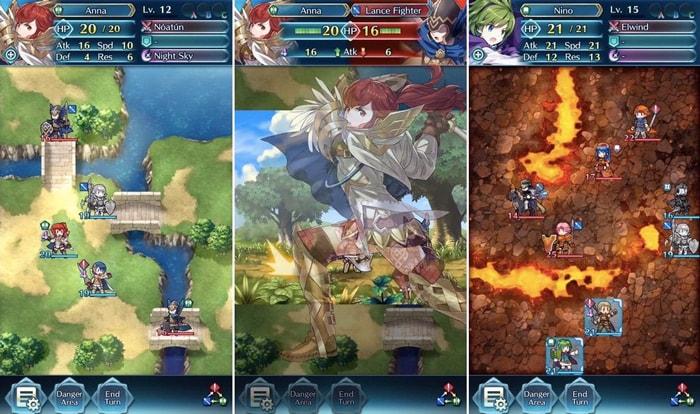 Figure 1-2. Grid-Based Combat

Fire Emblem Heroes combat gameplay is turn-based and strategic, with each character having their own strengths and weaknesses. Presently, the Heroes in the game have two types of combat powers: Physical and Magical. Moreover, these can also be further upgraded based on player preferences in categories like leveling, skills, weapons, number of items, etc. 

In addition, the battle arena is rigged with different types of terrain such as Water, Ground, Mountains, and Trees. Different types of Heroes act differently on the grid map. For instance, cavalries have a higher range on the ground but cannot access the Forest grid tiles. The Flying units, on the other hand, can access all terrain zones.

So, with such tremendous room for role-playing and mind-gaming, are you ready to take your characters to greater heights as you battle for victory?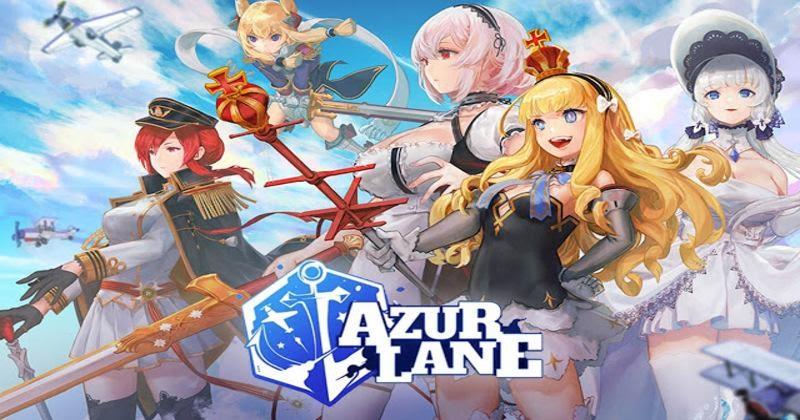 If you are a fan of the 2D shooter genre, Azur Lane should be your go-to mobile video game. Developed by two Chinese Developers, it is available to download and play for free on both Android and iOS devices. 

The game is set in an alternate World War 2 timeline and features both story campaigns and strategic PvP battles in the form of naval warfare. Although the story mode is both thrilling and exciting, PvP is no less captivating.

Figure 2-2. Azur Lane Gameplay

In the PvP mode, players build up a formation of up to 6 warships and compete with other players in real-time battles. The warships, also colloquially known as shipgirls, take their form after cute-looking charming animated female characters. In Azur Lane, every warship has its own unique set of skills, stats, and equipment, that allows for some next-level freedom in building strategic shooting-filled navy battles.

Currently, the game has 450+ "shipgirls" and this number gets increased periodically. The battle formation is grid-based and divided into front and back-row formations with 3 slots in each row. Moreover, each row is limited to accommodating certain types of warships. For example, Destroyers are placed in the front row while Battlecruisers are put in the back row.

As such, your strategic planning plays a crucial role in determining the outcome of your victory in naval warfare. Does this sound like you?

Figure 3-1. Dragon Ball Legends

Dragon Ball Legends is the ultimate combo of card and fighting genres. Developed by Bandai Namco Entertainment, it is available to download and play for free on both Android and iOS devices.

If you don't like thumping your fingers like crazy on the screen of your mobile, then Dragon Ball Legends provide you with the perfect solution. Incorporating card-based gameplay elements with fighting mechanics, you can now break hell loose on your opponents within a matter of a few clicks! Players can unleash powerful attacks, combos, and special moves by simply tapping and swiping the cards on their screen. In addition, players can also dodge, counter, and switch characters during the battle.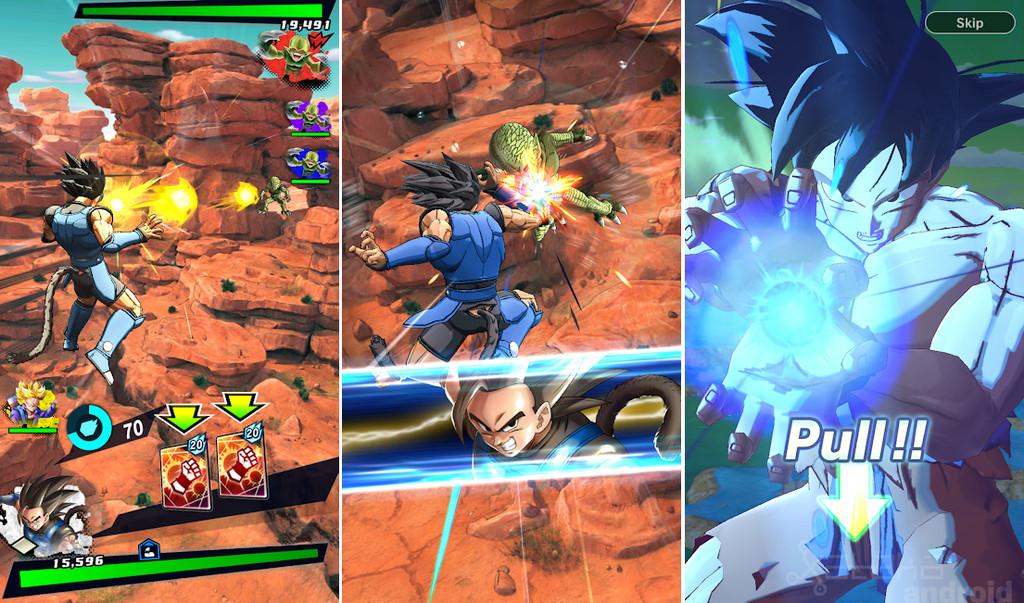 Figure 3-2. Dragon Ball Legends Gameplay

Being a recent title, Dragon Ball Legends showcases some of the best flashy visuals. The game uses 3D graphics and animations to bring your heroes to life. Moreover, Dragon Ball Legends boasts a diverse roster of 400+ characters in the game. From Goku, Gohan, Piccolo, and Vegeta, to Frieza, Cell, Majin Buu, and Android 17, you can find almost everybody here. The game also lets players to further develop and advance their favorite characters, giving players the ultimate freedom that they wished for so long!

With so many legendary icons present, can you build up the strongest team ever? Will your inner fighter find its place beside the champions or be an aide of evil? It's time to find out!

@"everyone"