3 Best Romance VR Games 2023

Welcome to the 2023 romance revolution with the top Romance VR Games. More than games, they're virtual love letters, drawing you into immersive narratives that will stir your heart. Surrender to enchanting stories, shape your romantic destiny, and blur the boundary between fantasy and reality. Witness the dawn of digital love with these three groundbreaking games, engineered to engage your senses and touch your soul. Embrace the world of Romance VR Games, where technology meets passion, and virtual hearts beat in thrilling harmony. This is more than gaming; it's a journey into the future of love.

Table of Contents
Koi-Koi VR: Love Blossoms
Figure 1-1. Koi-Koi VR: Love Blossoms



Platform: (Windows)



Enter the mesmerizing world of Koi-Koi VR: Love Blossoms. This stunning creation is more than a game—it's an interactive tapestry of emotions. The game invites you into an enchanting narrative, blending high-definition graphics with stirring storytelling for an unforgettable romantic adventure. The characters are compelling, with unique personalities and emotionally rich arcs that resonate deeply with players.

Figure 1-2. Koi-Koi VR: Love Blossoms Gameplay

Every choice you make carves a distinct narrative path. The game mirrors your individuality through dynamic storytelling, making each player's experience profoundly personal. It doesn't just simulate romance; it cultivates it, nurturing each moment into a captivating encounter. Whether you're a seasoned gamer or a romantic soul eager to experience love in a new way, this VR wonder offers an unprecedented voyage. It's not just about playing; it's about feeling, understanding, and shaping your love story in a beautifully crafted virtual realm. Your choices echo in this vibrant world of virtual love.

Figure 2-1. Spice and Wolf VR



Platform: (Switch, PlayStation, Android, Windows, Oculus Go, Oculus Quest)



Dive into the captivating realm of Spice and Wolf VR, a blend of immersive storytelling and virtual reality that whisks you into a charming world of medieval trade. This isn't merely a game but an emotional journey that marries human sentiment with immersive technology. With its breathtaking graphics, the game immerses you in a realm where history and imagination intertwine. Characters are more than just avatars; they become companions navigating this intricately detailed world with you. Holo, the game's protagonist, ignites the narrative with her whimsical charm. Interacting with her involves understanding her nuanced emotions, creating an intimate connection that evolves as the story progresses.

Figure 2-2. Spice and Wolf VR Gameplay

Every choice shapes your narrative, turning you from a participant into a creator of this engrossing virtual love story. Whether discussing lively trade deals or cherishing intimate moments under a starlit sky, Spice and Wolf VR offers a vibrant tapestry of experiences that push the boundaries of virtual romance. Experience a world where romance isn't merely played—it's lived. Step into a universe that awaits your touch to breathe life into a captivating narrative. This is more than a game, it's your personal canvas, an extraordinary gateway into a world where love and adventure unfold according to your choices.




Platform: (Windows and macOS)



In the tapestry of the extraordinary, a game emerges, shimmering with magic and allure - Iragon. It's a world that dances on the edge of fantasy and sensuality, where magical girls, elves, and a captivating bisexual sorceress spin a tale that enchants and enthralls. You are Darick, a simple lad whose destiny is rewritten when he rescues a girl from the clutches of the Empire's soldiers. To protect her, you must awaken your dormant magical prowess and embark on a treacherous odyssey through a frozen world teeming with danger and mystery. As you navigate through this icy wilderness, you'll encounter enemy soldiers, undead skeletons, and alluring creatures, all while unlocking new romantic adventures with your companion.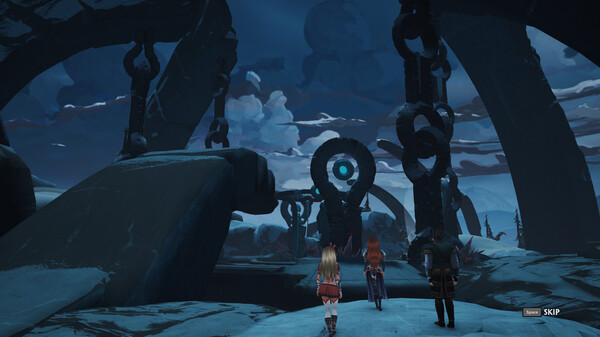 Figure 3-2. Iragon Gameplay

Iragon is a high fantasy adventure that places you, the player, at the heart of a passionate narrative. It's a game that can be savored in VR, but also offers a meticulously crafted standard version. It presents interactive romantic experiences, immersive voice acting, lifelike motion-captured animations, a dynamic combat system, destructible environments, and a dialogue choice system that shapes the responses you receive. So, step into this mesmerizing world, become the hero, and live a story that intertwines romance, adventure, and magic. Iragon is more than a game, it's a love story you shape and a fantasy you live.

@"everyone"