10-30-2022, 04:52 PM

(This post was last modified: 02-14-2023, 06:39 PM by

AnimeGamer

.)
4 Best PvP Open World Games 2023

Besides offering gameplay freedom, open-world games also allow players to craft their own unique in-game storylines – the way they want it and whenever they want it! Rather than spoon-feeding users, open-world games let users fend for themselves and things get all the more interesting when PvP comes into the picture.

In open-world PvP games, while venturing through unknown territories, you encounter players, in real-time, who might challenge you to a battle or may even offer assistance in your adventure. Let's have a look at the 4 best PvP open-world games in 2023.

Table of Contents
Figure 1-1. Tower of Fantasy



Platforms: Microsoft Windows, iOS, Android



Released in 2021, Tower of Fantasy is a 3D MMORPG game from Hotta Studio that does the anime justice to open-world PvP games. From its breathtaking visuals to imposing futuristic structures, players find themselves struggling to survive on a hostile planet, Aida.

Planet Aida is a shared world where users on the same server can co-exist in real time. You can either take on mutated creatures together or challenge each other to duels either in the open world or in the Apex League.

Apex League is a dedicated, gear-equalized arena mode for Tower of Fantasy PvP matches. Oppositely, open world PvP isn't gear-equalized. All characters have their unique weapon and you can carry up to 3 weapons at any time. Along with each weapon tailored for 1 of the 3 roles: offense, defense, and support, you also harness the elemental power from it. These are flame, ice, volt, and physical.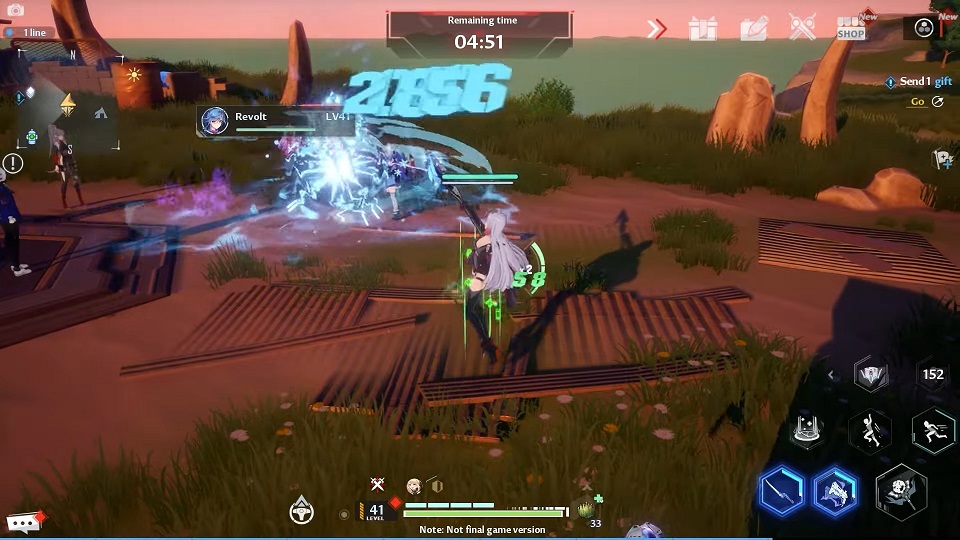 Figure 1-2. Tower of Fantasy Gameplay

Tower of Fantasy implements detailed fighting mechanics since each weapon has numerous stats that allow space for countless strategies and tactics to deploy. When weapons are equipped with certain combinations, you achieve Weapon Resonance that grants players various buffs.

Unless you master each weapon and try out various combinations that suit your style, you can forget being a Tower of Fantasy PvP Top Player.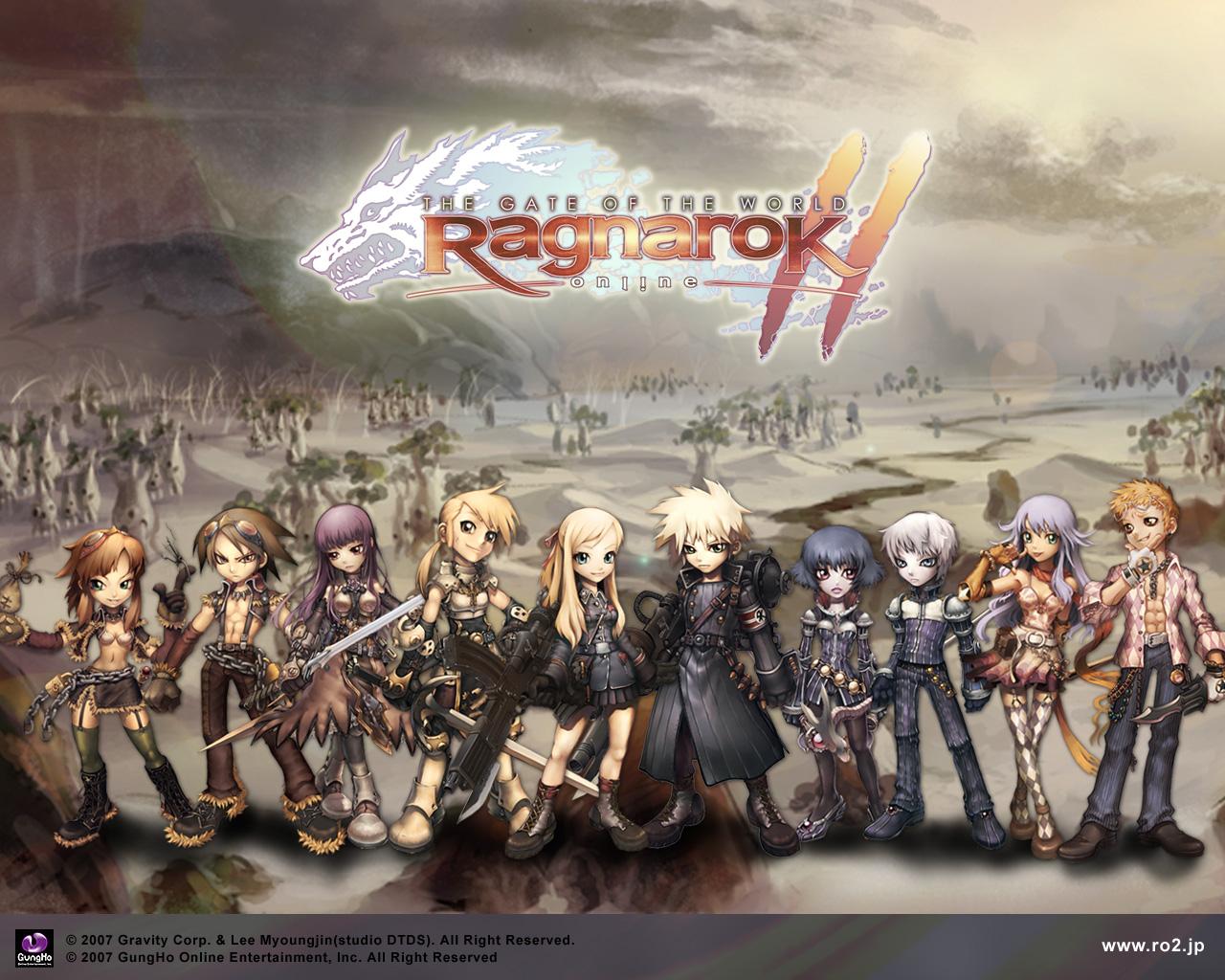 Figure 2-1. Ragnarok Online 2



Platforms: Microsoft Windows



Released in 2013, Ragnarok Online 2 is a 3D fantasy-inspired MMORPG game developed by Gravity that brings Norse mythology to the open-world PvP game. The anime game takes players through the medieval ages when the might of swords and skillful wizardry ruled the world.

Ragnarok Online 2 is a 3D version of the original Ragnarok game where players return back to the familiar but 3D-designed realm of Midgard. The anime game introduces 5 classes from which players can choose their in-game character. The classes are Swordsman, Magician, Thief, Archer, and Acolyte; and each class contains two different characters to choose from.

The job system in Ragnarok Online 2, where players choose to become a Chef, Alchemist, Artisan, or Blacksmith, helps in expanding the current abilities of the player's character. Furthermore, an all-new card system allows players to equip their character with various buffs by linking a max of 5 cards to their character at any given time.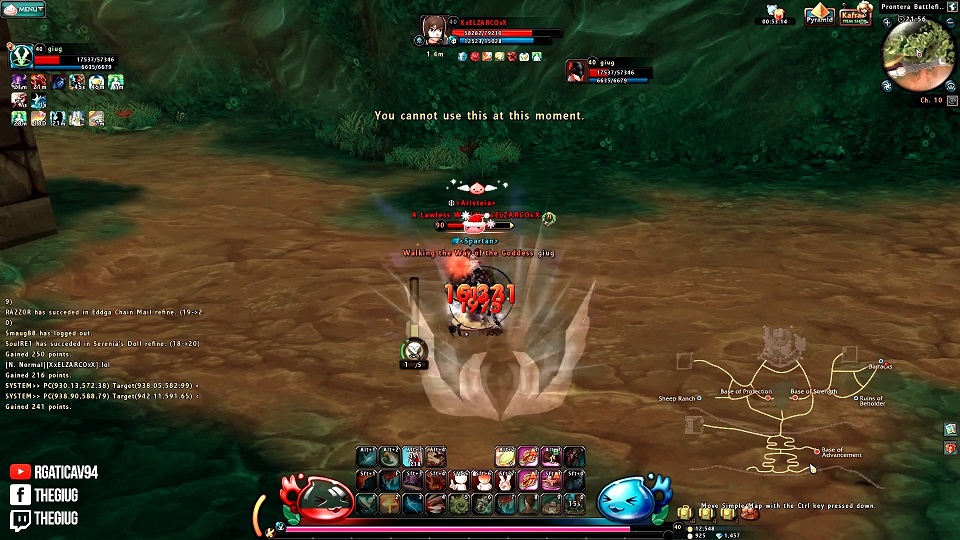 Figure 2-2. Ragnarok Online 2 Gameplay

And to hype things up, the anime game supports PvP matches between players. Now with your favorite character, it is time to step into the PvP arena and prove your gameplay tactics!

Can you forge the most lethal character out of this game and claim the PvP crown title for yourself? Let's find out.

Aero Tales Online: The World
Figure 3-1. Aero Tales Online: The World



Platforms: Android, Microsoft Windows



Released in 2022, Aero Tales Online: The World is a 3D MMORPG game developed by Anisage Games. Although relatively brand new, the PvP game delivers an amazing open-world PvP gameplay experience.

Aero Tales Online: The World introduces six classes of characters from which users choose their in-game hero. The classes are Warrior, Wizard, Archer, Ranger, Witch, and Samurai. Each class character has its own unique set of strengths, weaknesses, attributes, and abilities.

Equipped with strong defense, Warriors excel in close-range battles while Archer and Rangers, thanks to their high mobilities, outshine in long-range combats. Wizards are skilled in dealing tremendous damage to several players simultaneously; however, they have low defense.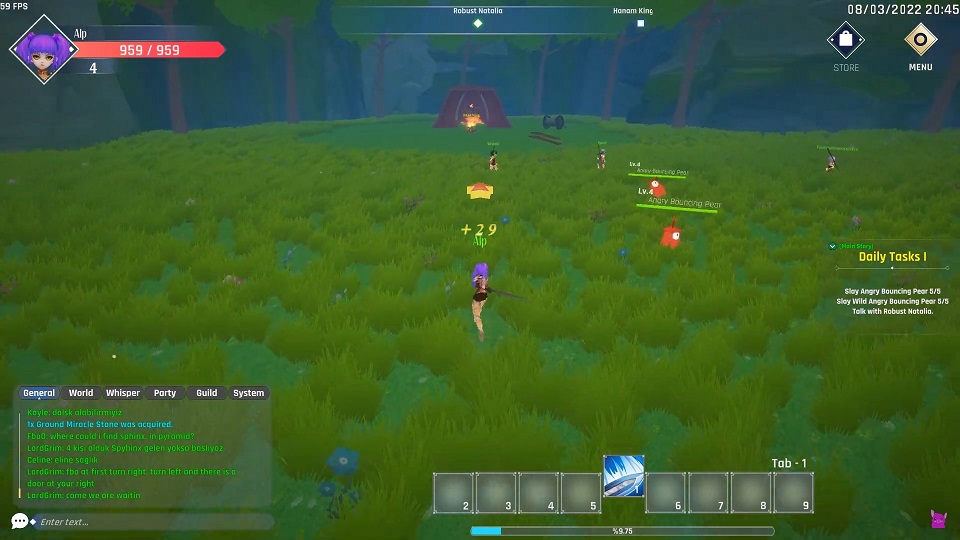 Figure 3-2. Aero Tales Online: The World Gameplay

The same low defense attribute is shared by Witches and they are better suited to healing their fallen and injured comrades. Samurais, on the other hand, lead in dealing quick lethal blows to enemies.

As players progress through the game, they will unlock further abilities and buffs of their respective characters. The intense PvP matches in Aero Tales Online: The World will make you even reconsider your gameplay tactics and strategies! Are you down for a PvP round?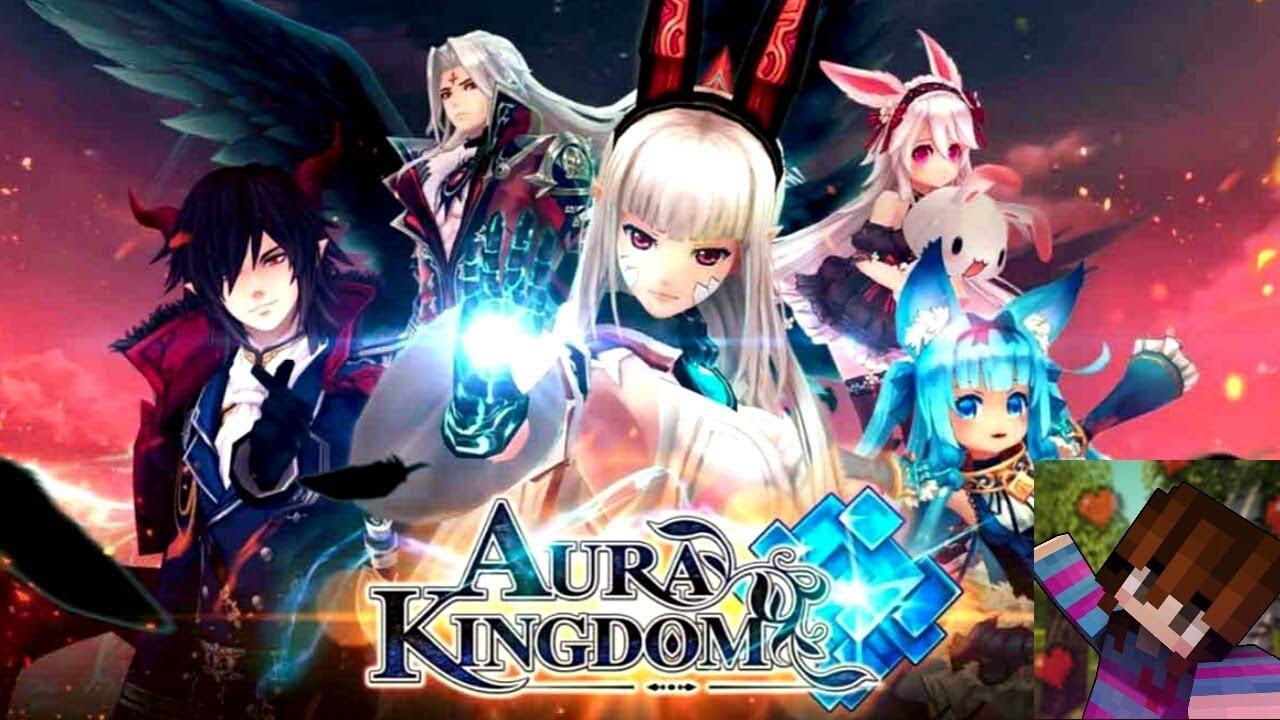 Platforms: iOS, Android, Microsoft Windows



Originally released in 2014, Aura Kingdom is an MMORPG video game developed by X-Legend. Its ever-increasing popularity led the developers in 2018 to roll out a mobile version for Android as well. As of today, it is available to play on Windows and Android.

Aura Kingdom showcases some of the most stunning gameplay visuals and satisfying combat mechanics. Set in an open world, players start the game by choosing one of the 16 classes in the game. Every class has its own unique powers and weaknesses. 

For instance, the Guardian class takes pride in protecting allies and in the capability of absorbing damage easily. The Duelist, on the other hand, specializes in dealing with critical hits and is cunning when it comes to escaping any endangered fight. Also, the Sorcerer is a ranged damage dealer that specializes in elemental magic.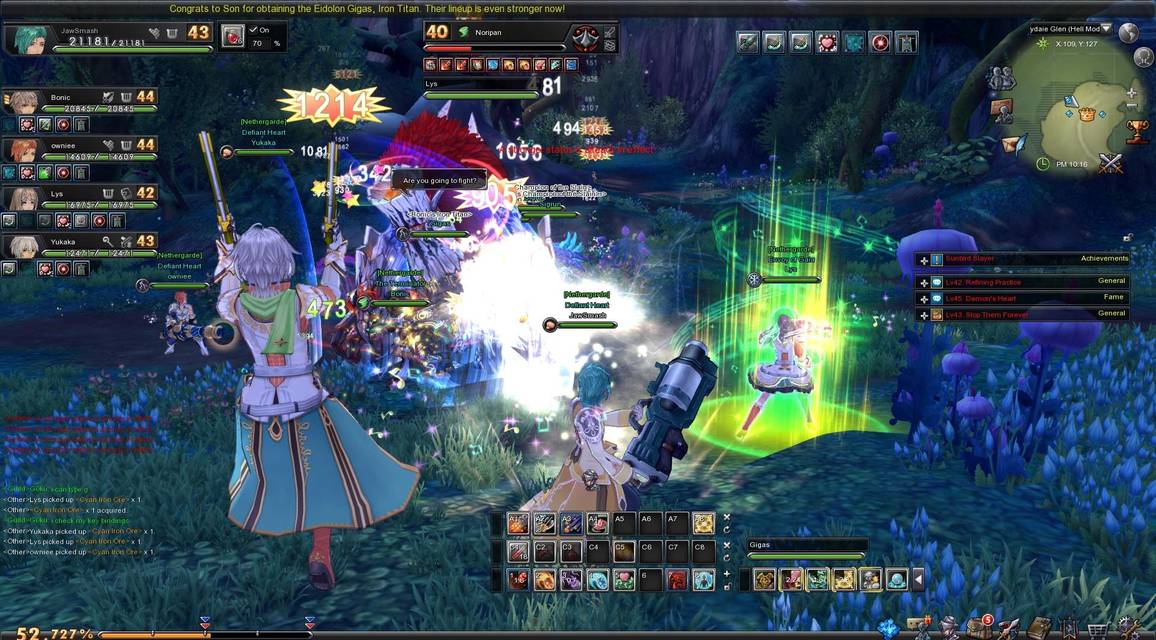 Figure 3-2. Aura Kingdom Gameplay

In the open world of Aura Kingdom, players can challenge other players in real-time PvP combat. The game allows players to incorporate strategic gameplay based on their character's class attributes. The game also includes a range of customization options, allowing players to customize their character's appearance and gear.

Ah, didn't I tell you that you can also adopt pets in the game? These are your loyal companions in the Aura Kingdom and would fight alongside you against your enemies! Amidst the fast-paced fluid combat of the game, can you build up your perfect game character that no one can defeat? Let's find out!
You May Also Like
If you couldn't find your favorite here, You can also check the list of
best PvP games
of all time, regardless of platforms and genres. If you're specifically looking for only the list of the best PvP games of 2023, you may want to check out:
3 Best PvP Strategy Games on Android in 2023
4 Best PvP Games on PS5 in 2023
3 Best PvP Games for Low End PC in 2023
3 Best PvP RTS Games in 2023
3 Best PvP Games to Play with Friends in 2023
2 Best PvP Board Games in 2023
3 Best PvP Games of MMORPG in 2023
3 Best PvP Games on iPhone in 2023
2 Best Turn-Based PvP Games 2023
2 Best PvP Shooting Games for Android 2023
5 Best 1v1 PvP Games 2023
2 Best PvP Games Nintendo Switch 2023
2 Best PvP Games Free in 2023
5 Best PvP Games on Android in 2023
2 Best PvP Survival Games PC 2023
3 Best PvP Games on Oculus Quest 2 in 2023
3 Best PvP Games on PC in 2023
5 Best PvP Strategy Games 2023
3 Best Full Loot PvP Games in 2023
3 Best PvP RPG Games in 2023
3 Best PvP Games Mobile 2023
3 Best Local PvP Games 2023
3 Best PvP Browser Games 2023
2 Best PvP Arena Games 2023
3 Best PvP Racing Games 2023