5 Arcade Exclusive Games for Complete Arcade Revival in 2023

The modern gaming industry is a billion-dollar wonder that has overtaken all other sorts of media in both fame and profit. But with this fame and fortune people have forgotten the roots of gaming, Arcades. Once a cornerstone of the gaming culture, they now lay forgotten and abandoned. Or that would be the case was it not for the retro revolution of the late 2010s, which reignited the spark of arcade gaming. This also led to many developers being reformed to focus on arcade games exclusively and while they are far lower than they were in the hay day of arcades, many still manage to make excellent exclusive arcade games. These are as follows.

Table of Contents

It would not be wrong to say that fighting games were born and perfected in the arcades of the 90s and 80s. This does not disregard the advancements made by Capcom and ARCS on the home consoles, but one needs to understand fighting games were created to be played on arcades and arcades alone. A sentiment that Axel City 2 upholds to the extreme. Built from the ground up for the EXA Arcadia arcade systems, the game is a true heartfelt homage to the games of old, and the fact it is a direct and soul successor to a game from that era is just the cherry on top. Narrative-wise the game is an original story different from the previous game and features a feature-rich campaign for every character, it also happens so that the campaigns of certain characters overlap with other characters which provides depth and worldbuilding. On the other side, we have the gameplay aspect which has been engineered in such a way that your muscle memory from the hours spent in the arcade as a child will come rushing back. Form blocking, dashing, countering, and special moves the game has it all. It also has special alt skills that act as a counter to certain characters, but be especially mindful of them as they are double-edged swords and can be countered.

Figure 1-2. Axel City 2 Gameplay
Initial D Stage 8 Infinity
Figure 2-1. Initial D Stage 8 Infinity

Racing is a genre that has become associated with either F1 or motorsports in recent gaming releases. So much so that people have forgotten the true thrill these games could bring people back in the days of the arcades. This is why Initial D Stage 8 Infinity, is still heralded as the best racing game ever by older and some newer fans. And evidently so as the game is an accurate representation of old-era racing in the 90s. An era that was idolized by the source material of the game, Initial D. A thrilling tale of rivalry, passion, and racing. And while the game might not have the same narrative weight as the original series it can do something that the series could only dream about. By giving players the actual driving experience, by using specially made racing cabinates to immerse the players completely. Stage 8 Infinity also has a wide assortment of cars ranging from iconic classics like the Mazada and Supra to even some custom ones inspired by other popular racing series. All of these aspects come together to make a game that will surely go down in the history books as the best arcade racer ever.

Figure 2-2. Initial D Stage 8 Infinity Gameplay
Touhou Dengenkei Electrical Illusion
Figure 3-1. Touhou Dengenkei Electrical Illusion

Touhou is a name that either strikes fear in your heart or brings you good memories of overcoming difficult challenges. Whatever your response may be to the series one thing is for certain, Touhou has long since established its name in the gaming industry as the hardest series of games ever, yes even harder than the Souls Series. A prime example is Touhou Dengenkei Electrical Illusion—the modern remake of the famous Touhou Episode 7 for arcades. Get ready to embark on a journey through the electrified cherry trees in the fictional version of Japan where magical girls do battle with countless hordes of monsters and demons to save the land. One of the earliest games to have popularized the vertical bullet hell genre, it now gets a whole new HD remake with all new levels and an upgrade to the previous ones. Gameplay on the other hand has been kept the same with only a few minor changes that make the game easier to access. Electrical Illusion also has all new voice lines done by famous VA from Japan and the soundtrack has also received a massive upgrade. So if you want to witness the true Touhou bullet hell experience then look no further than this game.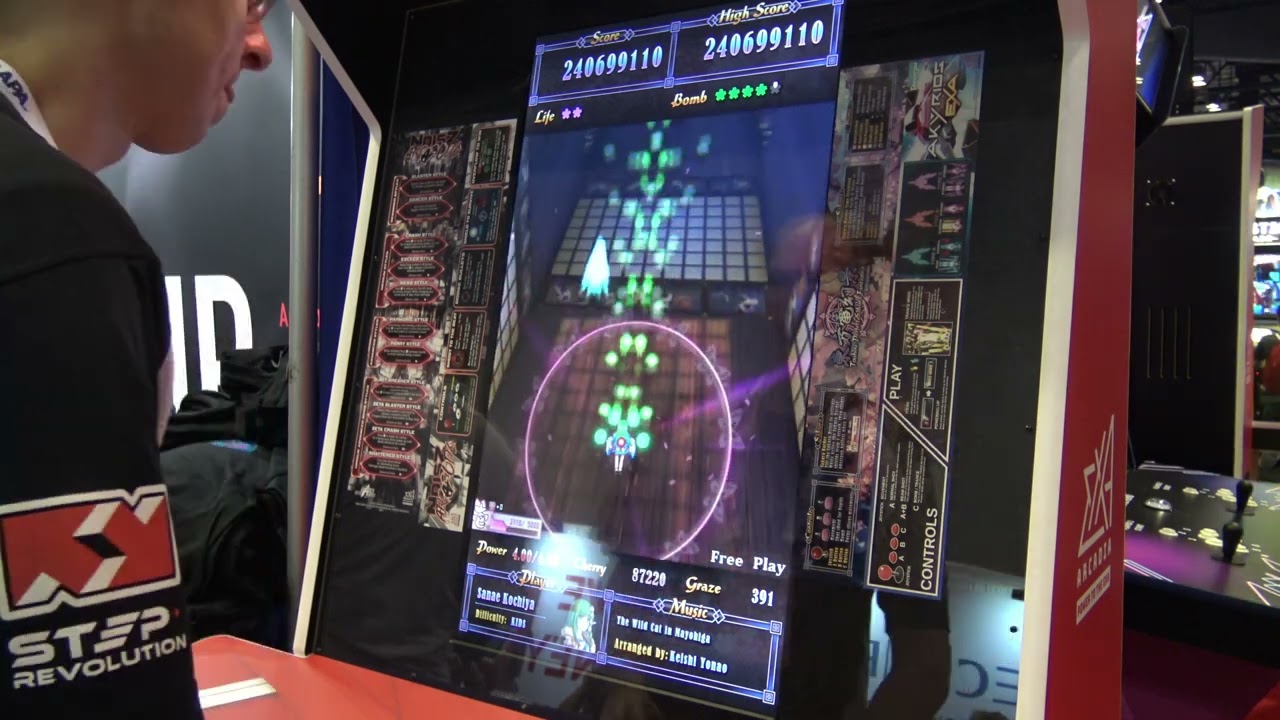 Figure 3-2. Touhou Dengenkei Electrical Illusion Gameplay
Sound Voltex Exceeds Gear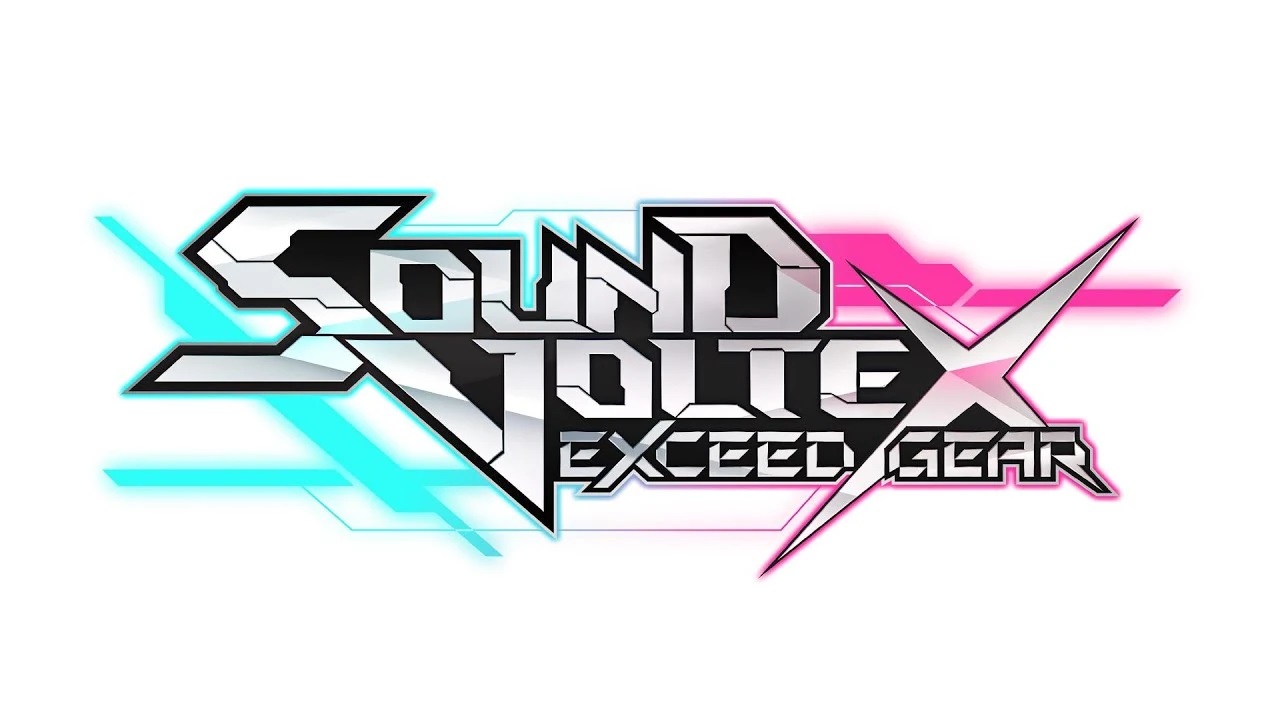 Figure 4-1. Sound Voltex Exceeds Gear

Few genres in gaming go hand in hand, such as rhythm games and arcades. Much of this is due to the early influence of rhythm games on the arcade gaming scene. Which also resulted in them being the only genre not to fully abandon arcades in its downfall. Now with the rise of retro gaming, we are seeing these games gain a whole new level of popularity. Games like Sound Voltex Exceeds Gear, a modern rhythm game that comes feature-packed with some of the best gameplay modes ever. These modes are the solo dance where players can face an AI opponent and fight for the top spot, there is also the highly popular PvP mode where players can battle against other opponents and find out who is the best dancer. These modes are also frequently updated with new and popular songs and music tracks to make sure each time you play, it's a unique experience. So if you get in the mood for some old-school dancing games then do give Sound Voltex Exceeds Gear a try.

Figure 4-2. Sound Voltex Exceeds Gear Gameplay
Figure 5-1. RIVAL MEGAGUN XE

Action and strategy is a genre that is rarely touched by arcades, due to the time commitment needed to master the latter. That was the case until Spacewave Software decided to release RIVAL MEGAGUN XE.  A game that not only combines the aforementioned genres with a shooter but does it in such a way that the soul of each genre is retained. It accomplished this by making the game a 1v1 scenario in which players will face each other to complete the level and take the objectives first. To help them along the way they can pick up certain special abilities and weapons that can not only clear the level faster but also cause problems for other players.  Supported with great visuals and iconic music done by Keishi Yonao RIVAL MEGAGUN XE is the perfect game for gamers looking for retro classics in a modern age.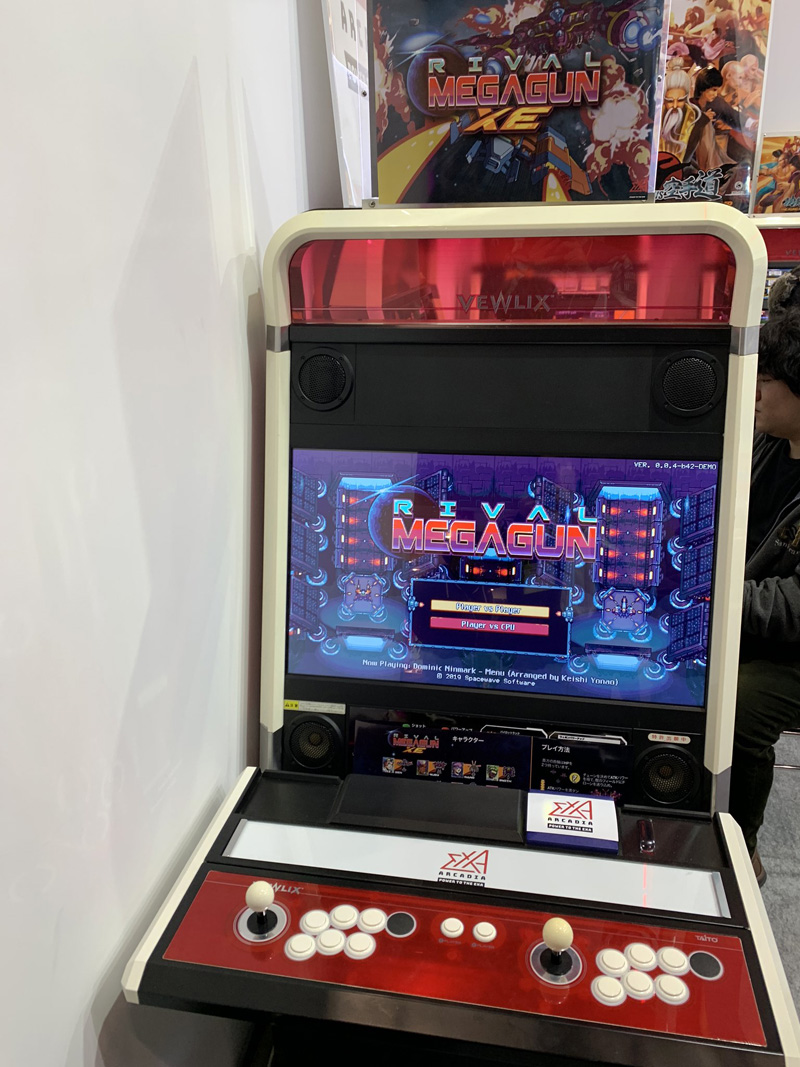 Figure 5-2. RIVAL MEGAGUN XE Gameplay
@"everyone"