11-23-2022, 05:15 AM

(This post was last modified: 03-25-2023, 03:36 AM by

AnimeGamer

.)
5 Best 1v1 PvP Games 2023

Fighting with AI is no fun. They are programmed, and their attacks are predictable. The real fun resides in battling online with human counterparts who can go from zero to hero and from predictable to unpredictable anytime. The thrill of constant mind games and ever-changing battle tactics ensures that combats with online players never get old. So if you are a seeker of thrills, check out this list of the 5 best 1V1 PvP games in 2023 where you can break hell loose on your fellow humans!

Table of Contents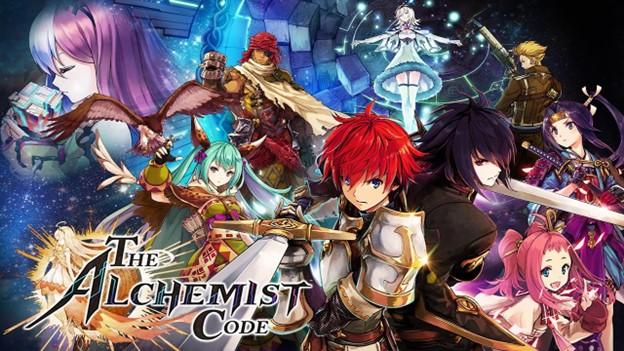 Figure 1-1. The Alchemist Code



Platforms: Android, iOS



Developed by Gumi in 2017, The Alchemist Code is a top-notch visually aesthetic turn-based tactical RPG video game. It is available to download for free on both the Android PlayStore and iOS AppStore. Apart from its captivating main storyline, The Alchemist Code also supports PvP matches. In the game, you can fight against your fellow players in a stunning clash of turn-based tactical battles! The Alchemist Code employs a grid-based combat movement system. The game makes this further strategic by taking into account the map's terrain. While battling against other players, areas having different heights and planes significantly influence fighting outcomes. Even the direction from which a character receives damage is crucial. For example, your character will take more damage than usual if hit from the back.

Figure 1-2. The Alchemist Code Gameplay

The Alchemist Code allows you to form a party of 4 different players in its co-op mode. The game offers a rich collection of 50+ unique characters, all possessing various sets of attributes. Moreover, the RPG video game also offers a next-level character development feature. Trying out different combinations of Elements, Jobs, and Abilities can help you form your very own customized team! In PvP matches, The Alchemist Code is one of the best 1v1 PvP games out there, where you can deploy some of the most cunning battle strategies in the game's PvP League, providing ranked matches and VS friends.

Figure 2-1. Guilty Gear Strive



Platforms: Arcade, PlayStation 4/5, Xbox Series X/S & One, Microsoft Windows



Arc System Works redefined its popular Guilty Gear Series with its latest installment, Guilty Gear Strive. It is a 2021 fighting game available on PlayStation 4, PlayStation 5, Windows, and Arcades. In addition to its majestic storyline, Guilty Gear Strive also supports 1V1 PvP matches online. If you are looking for over-the-top action fighting game that delivers jaw-dropping cinematic visuals, Guilty Gear Strive is for you then!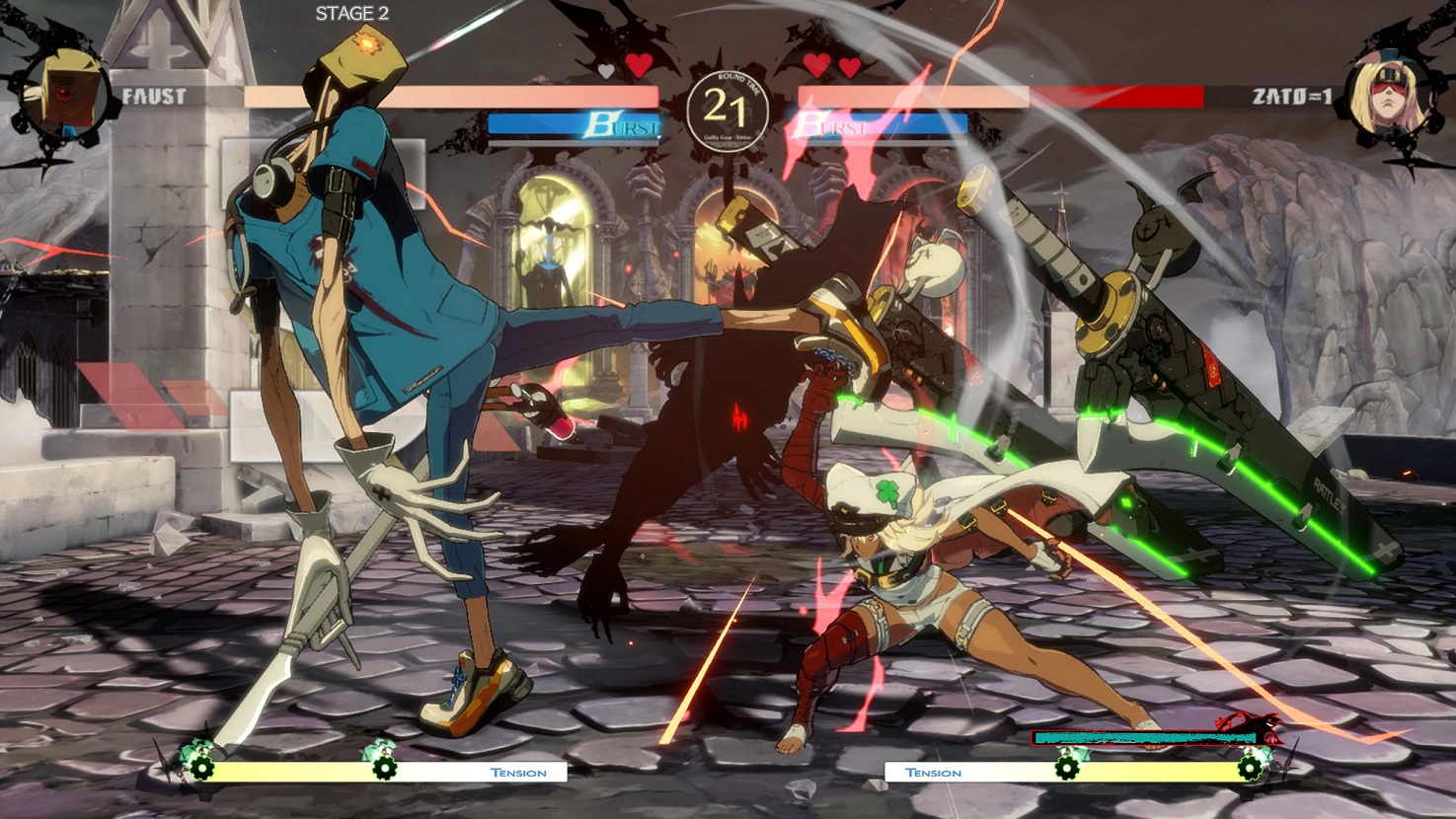 Figure 2-2. Guilty Gear Stive Gameplay

Although it has removed its infamous Instant Kill feature, it has been replaced by an equally charming "Wall Break" element. Keeping beating the hell out of your opponents while they are at the end of the screen results in a stunning cinematic transition that takes you both to another combat ground. Apart from this, Psyche Break, Roman Cancel, and Overdrives elements add strategic depth to traditional Guilty Gear fighting mechanics. The fighting PvP game incorporates a compelling, strong roster of 20 legendary characters with an additional 5 in the season 2 Pass. Among the characters, Giovanna, Nagoriyuki, Happy Chaos, and Goldlewis Dickinson are new to the game.

Figure 2-3. Guilty Gear Strive EVO Banner

Guilty Gear Strive has managed to create a healthy esports community in a short time, and while much of this support is from the previous entries, it is safe to say that due to the increase in coverage, it has become the first game in the series to enter the mainstream. This has also led it to be featured in one of the most significant esports events ever EVO championship, where in 2022, it was played for the first time with a prize pool of $21,580.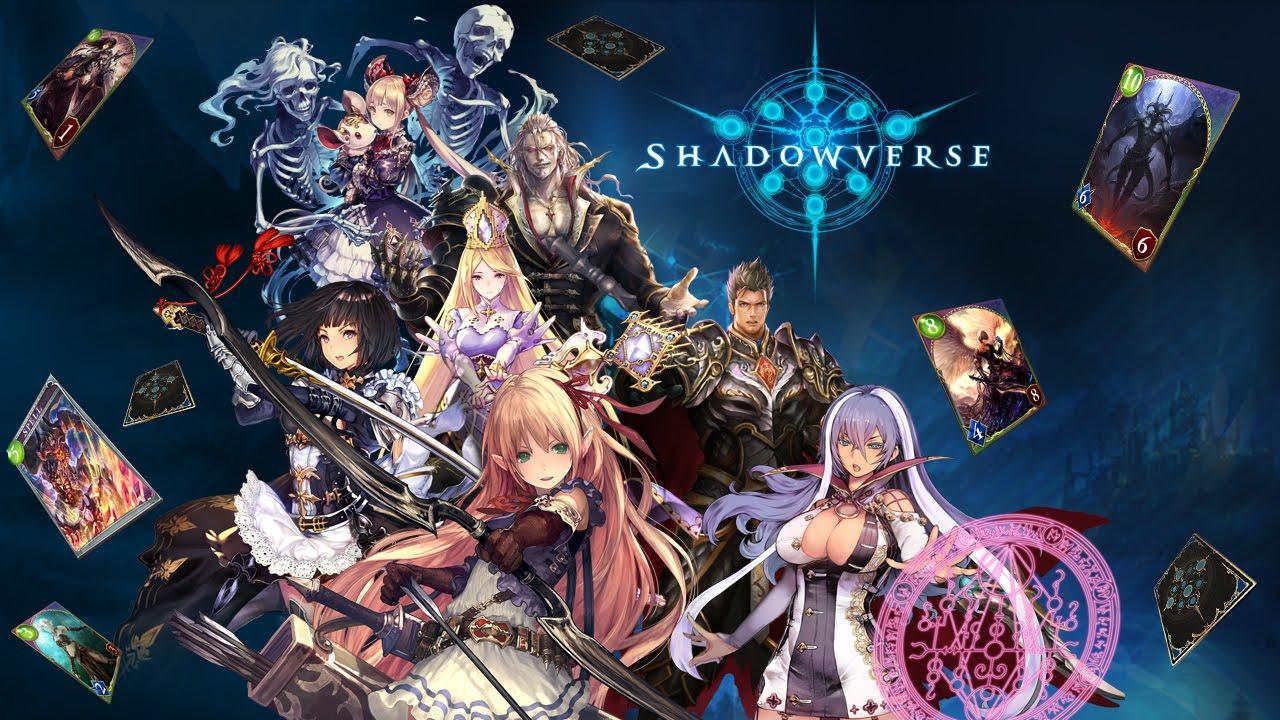 Figure 3-1. Shadowverse CCG



Platforms: Microsoft Windows, Android, iOS, and Mac



Shadowverse is a love letter from Cygames to their fans. Shadowverse is a card duel game that appeals most to those not fans of first-person shooters or traditional fighting games. This state-of-the-art game is available for free to download on both the Android PlayStore and iOS AppStore. The card duel in Shadowverse employs turn-based combat mechanics and supports PvP matches online. Cygames has done its best to make Shadowverse the most epic digital collectible card game.

At your disposal, hundreds and hundreds of cards await your attention. Each of the cards belongs to one of the eight unique classes in Shadowverse, which further have their own set of special cards. The eight classes are Swordcraft, Forestcraft, Runecraft, Dragoncraft, Shadowcraft, Bloodcraft, Havencraft, and Portalcraft. Standard in all cards is the following sub-types: Followers, Spells, and Amulets. You will often use Follower cards in dealing damage to online players in the game. Spells are one-time cards and are used to grant effects in card duels. Amulets, on the other hand, provide assistive attributes.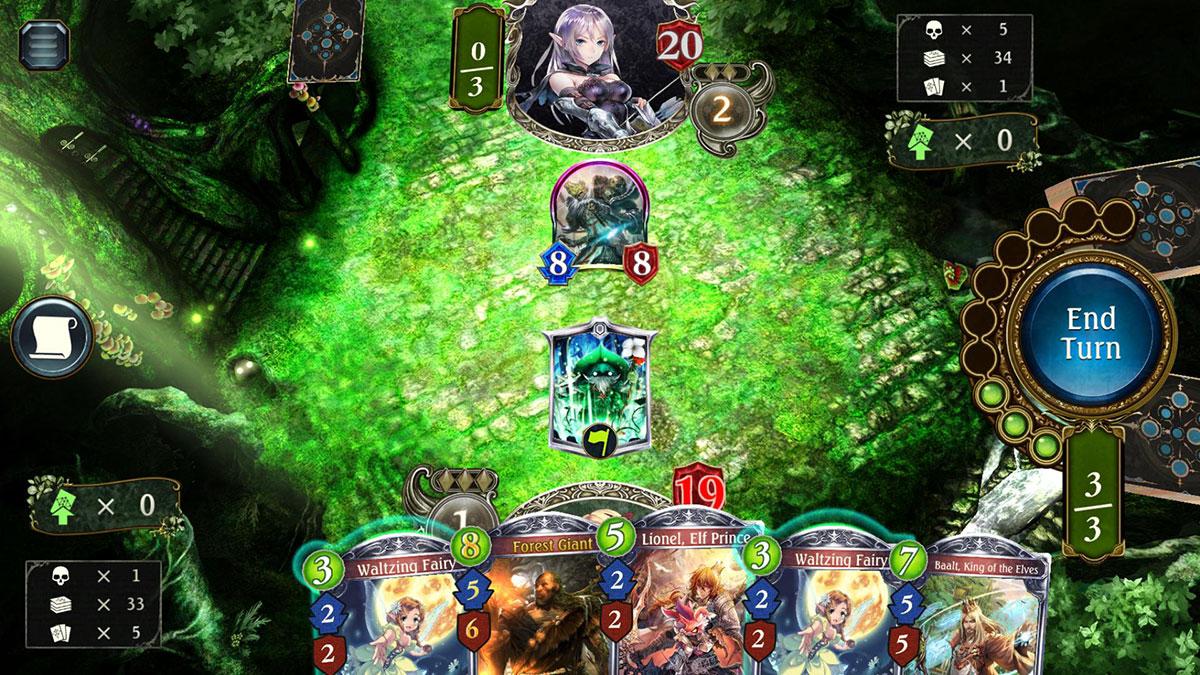 Figure 3-2. Shadowverse Gameplay

Shadowverse is also one of the few card battlers with an active esports community and is also listed among the games with the largest tournament prize pools. This is due to the versatility of the cards and the way Cygames promotes player experimentation. It also leads to some of the most exciting moments in tournaments, such as the World Grand Prix, and the $2,293,296 prize pool is sure to provide ample motivation.

Figure 3-3. Shadowverse World Grand Prix

It is never too late to join the universe of Shadowverse. Cygames adds new expansion cards after every three months to the game. With an ever-incoming barrage of new cards, can you be the first to pull some of the most iconic moves in epic card duels?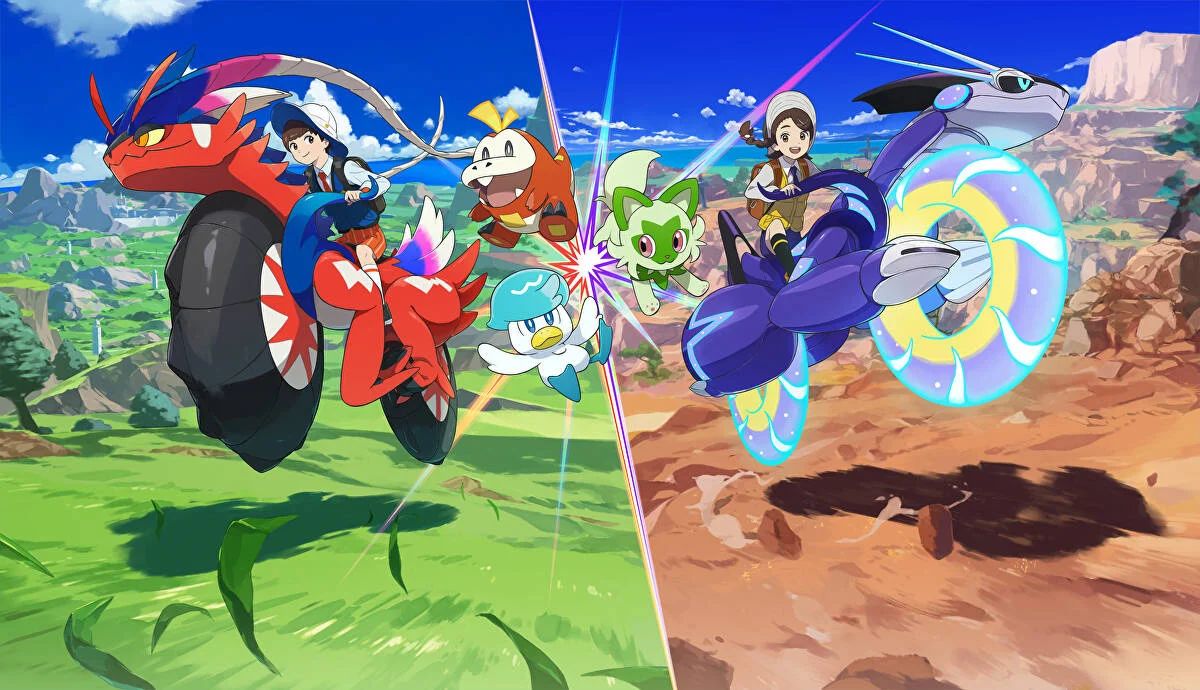 Figure 4-1. Pokémon Scarlet



Platforms: Nintendo Switch



Pokémon Scarlet is a highly anticipated addition to the Pokémon franchise. This new game promises to bring back the classic Pokémon feel with a few new twists and turns. With its unique storyline, new Pokémon species, and improved graphics, Pokémon Scarlet is set to become one of the biggest hits in the Pokémon world. One of the most exciting aspects of Pokémon Scarlet is its new and improved storyline. The game will take players on a journey through the Scarlet Region, where they will encounter new and familiar Pokémon species and battle with other trainers. With its fresh and engaging storyline, Pokémon Scarlet is set to captivate players of all ages.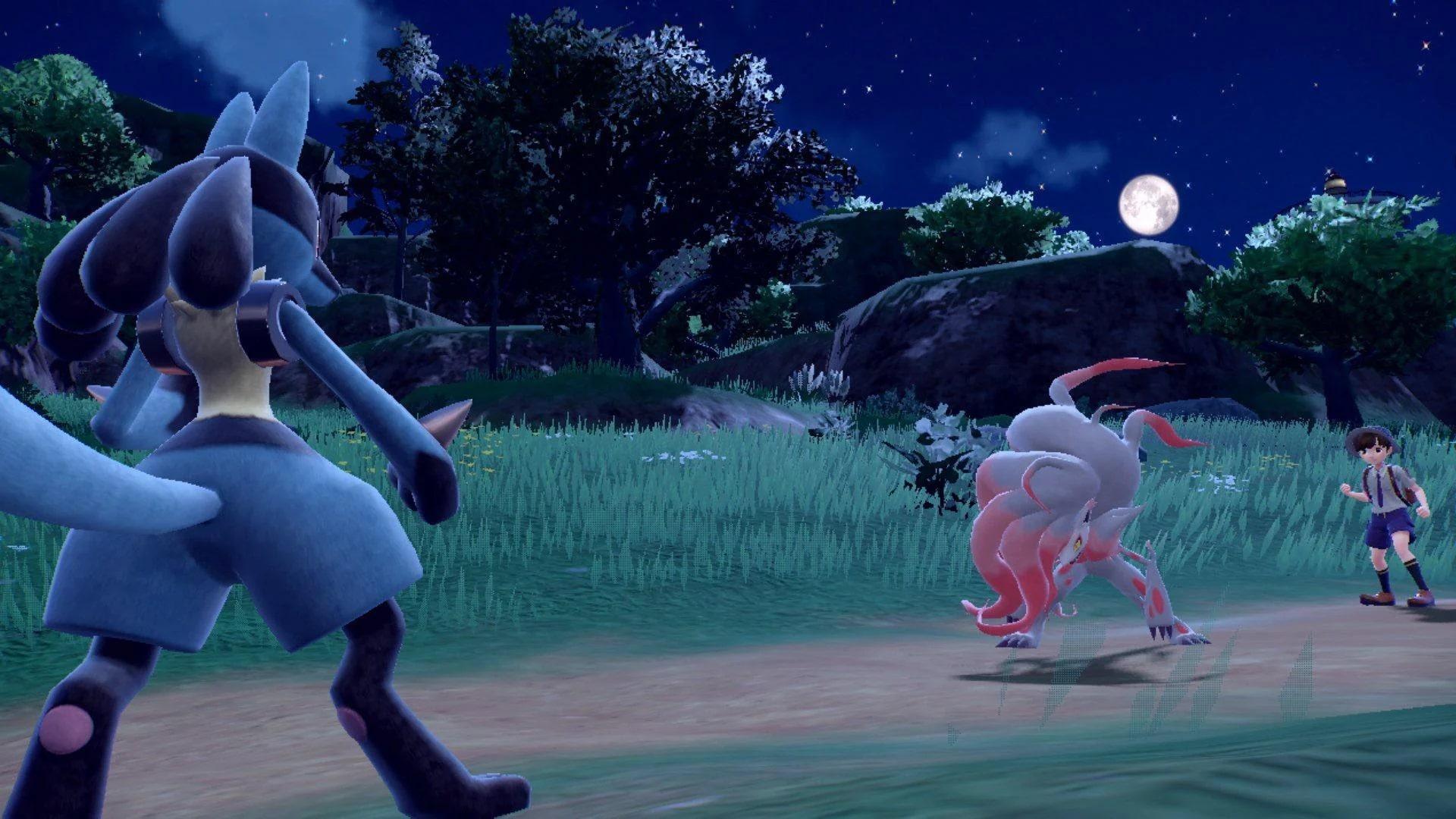 Figure 4-2. Pokémon Scarlet Gameplay

Another exciting feature of Pokémon Scarlet is the introduction of new Pokémon species. The game will feature a variety of new Pokémon, each with unique abilities and characteristics. This will add excitement to the game as players discover and capture new Pokémon on their journey through the Scarlet Region. In addition to its new and improved storyline and Pokémon species, Pokémon Scarlet will also feature enhanced graphics. The game's graphics will be even more realistic and immersive, providing players with an even more exciting and engaging gaming experience.

The Pokémon franchise has always been at the forefront of the gaming world, and Pokémon Scarlet is set to continue this legacy. With its unique storyline, new Pokémon species, and improved graphics, Pokémon Scarlet is poised to be a huge success and a must-play for all Pokémon fans. But Pokémon Scarlet isn't just a great game; it's also an excellent opportunity for esports players. The Pokémon Company has announced plans to host a significant Pokémon Scarlet VCG tournament, where players worldwide compete for a cash prize of $51,500 and bragging rights. This tournament will surely be a major gaming event, providing a platform for the best Pokémon players to showcase their skills.




Platforms: Android, Microsoft Windows, Linux, iOS, Classic Mac OS, Windows Phone



OSU! is a rhythm game that has taken the gaming world by storm. With its simple but addictive gameplay, OSU! has quickly become one of the most popular games among gamers of all ages. The game is based on tapping, sliding, and spinning circles to the beat of the music and keeps players entertained for hours. One of the things that set OSU! Apart from other rhythm games is its vast and constantly growing music library. The game features various music genres, from classic rock and pop to electronic and hip-hop. With its enormous music library, OSU! We will indeed have something for everyone.

Figure 5-2. OSU! Gameplay

Another thing that sets OSU! Apart from other rhythm games is its community. The OSU! community is incredibly active and friendly, with players from all over the world sharing their best scores and tips. This community aspect of the game adds a new level of excitement and competition as players strive to beat each other's scores and become the best OSU! But OSU! isn't just a great game; it's also an excellent opportunity for esports players. 

The OSU! community has been hosting various esports tournaments, where players worldwide can compete for cash prizes and bragging rights. These tournaments have been incredibly popular and helped establish OSU! as a major player in the gaming world. Such as the OSU! World Cup, which had a massive prize pool of $6,085.


Figure 5-3. OSU! World CUP
You May Also Like
3 Best PvP Strategy Games on Android in 2023
4 Best PvP Games on PS5 in 2023
4 Best PvP Open World Games 2023
3 Best PvP Games for Low End PC in 2023
3 Best PvP RTS Games in 2023
3 Best PvP Games to Play with Friends in 2023
2 Best PvP Board Games in 2023
3 Best PvP Games of MMORPG in 2023
3 Best PvP Games on iPhone in 2023
2 Best Turn-Based PvP Games 2023
2 Best PvP Shooting Games for Android 2023
2 Best PvP Games Nintendo Switch 2023
2 Best PvP Games Free in 2023
5 Best PvP Games on Android in 2023
2 Best PvP Survival Games PC 2023
3 Best PvP Games on Oculus Quest 2 in 2023
3 Best PvP Games on PC in 2023
5 Best PvP Strategy Games 2023
3 Best Full Loot PvP Games in 2023
5 Best PvP RPG Games in 2023
5 Best PvP Games Mobile 2023
3 Best Local PvP Games 2023
3 Best PvP Browser Games 2023
5 Best PvP Arena Games 2023
3 Best PvP Racing Games 2023
3 Best PvP Shooter Games 2023
3 Best Free PvP Games on PC 2023
2 Best PvP Gacha Games 2023
2 Best PvP Survival Games 2023
3 Best PvP Card Games 2023
5 Best PvP Strategy Games iOS 2023