11-26-2022, 08:19 PM

(This post was last modified: 05-23-2023, 08:29 PM by

AnimeGamer

.)
5 Best PvP Games Nintendo Switch 2023

Though often regarded as a platform for kids, the Nintendo Switch gaming console caters to some of the most badass PvP games ever created! The online PvP mode in these games provides some of the best top-notch fighting experiences to Switch users. Do you want to lock horns with online PvP opponents on your gaming console? Then without any further delay, check out this list of the best PvP games on Nintendo Switch in 2023!

Table of Contents
Figure 1-1. Attack on Titan 2

Attack On Titan 2, or simply A.O.T 2, is an impressive multi-style PvP fighting video game developed by Omega Force back in 2018. The game still enjoys huge popularity and delivers some of the most intense combat systems and gruesome battle mechanics not commonly found in everyday fighting video games. Apart from its epic in-game storyline, A.O.T 2 features over-the-top PvP battle mechanics that comprise 4 different multi-styles. Expulsion PvP gameplay puts up to 6 players in a fast-paced battle royale mode. However, like the traditional battle royale games, the goal is not to eliminate each other and be the last one standing. The 6 players are confronted with powerful titans and the ultimate goal is to terminate them within the set 4-minute duration.  In Annihilation PvP mode, two teams of 4 players each are put against hordes of titans. While killing titans is the ultimate aim, players also fight against each other by trying to hinder the opposing team's progress. This includes the use of, for example, Numbing Bullets and Pain Bullets.

Figure 1-2. Attack on Titan 2 Gameplay

The Showdown mode of A.O.T 2 incorporates 1V1 PvP gameplay. 2 players face off against each other and the ultimate aim is to survive with the highest health bar. You kill the other player's titans and capture your own. Killing opponent titans reduces their health bar while capturing your own restores a portion of your lost health. Last is the Predator mode where the objective is "See human, eat human". Yes, you are the titan in this 5-minute PvP Predator mode. Other players also join as titans. You earn points by competing with each other in eating citizens and nobles, smashing and destroying buildings, as well as fighting each other and preventing the Levi Counter. With so many PvP modes to play with, which sounds like you the most? Let's break hell loose with all of the state-of-the-art in-game battle equipment!

Figure 2-1. My Hero One's Justice 2

My Hero One's Justice 2 is a super hit video game developed by Byking back in 2020. It is an epic sequel to the hit famous My Hero One's Justice. The game continues its ever-ongoing struggle for justice between good and evil that has become even more lethal, bigger, and quirkier. My Hero One's Justice 2 features one-of-a-kind 1V1 PvP fighting matches between players that takes place in 3D stages. When things go out of hand, the battle environment is literally destroyed! Online players step into PvP arenas and come clashing together head-to-head and quirk to quirk. With over 40 character-roster, every in-game character has a unique signature quirk finisher that lets you finish off your opponent in style! Become your favorite hero or villain and decide the fate of humanity on the battlefield.

Figure 2-2. My Hero One's Justice 2 Gameplay

Thanks to the attack triangle mechanism, the battle for evil and good has become increasingly strategic and ever more tactical in the game. The attack triangle comprises Normal attacks, Counter Attacks, and Unblockable Attacks. Normal attacks interrupt Unblockable attacks which, in turn, hinder counterattacks. Counterattacks, on the other hand, interrupt normal attacks. Moreover, Techniques like the stamina system, dodging, dash-cancels, and wall-running give players more freedom in adapting their unique battle style. Also, My Hero One's Justice 2 lets you choose additional 2 assist characters in PvP matches which also gives you control over their special powers. This enables players to form their own unique team of heroes and villains.  In these realistic battle showdowns, will you be an aide of justice or an acolyte of tyranny? What will you do when things get out of hand?

Figure 3-1. Omega Strikers

In the pantheon of virtual gaming, there exists a realm where celestial avatars of destruction collide with interstellar precision, a space-time continuum where the stars align to form an ephemeral battlefield: the Omega Strikers. A Nintendo Switch marvel, this player-versus-player (PvP) opus weaves a tapestry of cosmic mayhem, captivating the senses and electrifying the soul. With the flick of a switch, you are transported into a kaleidoscope of colors, where celestial warriors glide through the ether, brandishing their weapons. The game's intricately designed arenas are symphonies of pandemonium as constellations shatter and comets blaze through the darkness, leaving trails of stardust in their wake.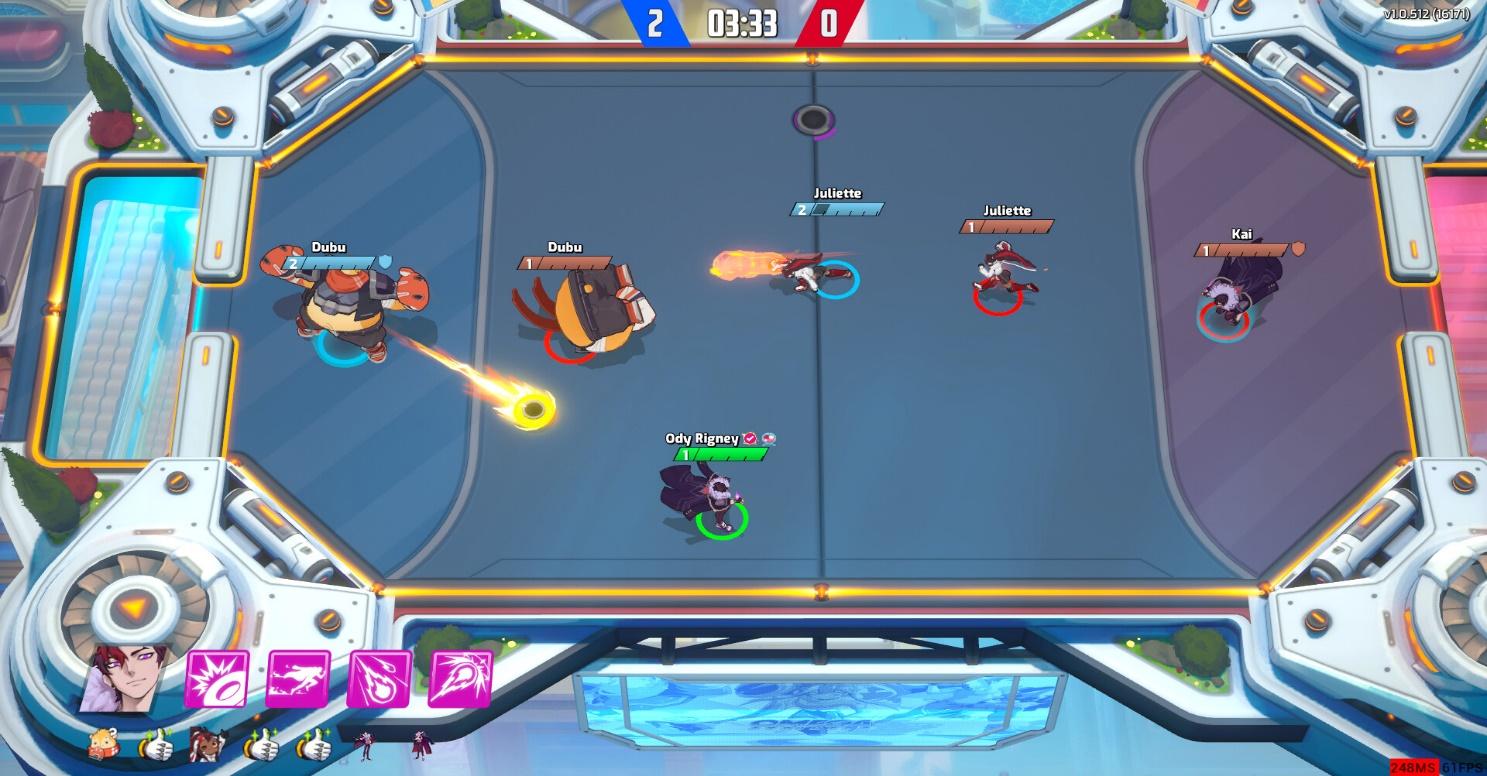 Figure 3-2. Omega Strikers Gameplay

In this astral odyssey, you shall don the mantle of celestial combatants, each bestowed with divine powers that set the heavens ablaze. Hone your skills, harness your destiny, and unleash the fury of the cosmos upon your foes as you strive to become the most formidable Omega Striker in the galaxy. Omega Strikers transcends the boundaries of traditional gaming, intertwining the threads of mythology and science fiction into an experience that is nothing short of celestial. Be prepared to be starstruck by this Nintendo Switch masterpiece as it hurls you into the heart of an interstellar conflict, igniting your senses with each glorious battle.

One Piece Pirtae Warriors 4
Figure 4-1. One Piece Pirtae Warriors 4

Embark on a thrilling adventure with One Piece Pirate Warriors 4, a captivating fusion of brawls and camaraderie on the esteemed Nintendo Switch. This engaging tale follows the fearless Straw Hat Pirates as they journey across the mysterious Grand Line, seeking the truth that lies within its depths. In this exhilarating ocean of action and strategy, players assume the roles of their favorite characters, each armed with distinctive abilities and techniques that carve through the very air. Every swing of a sword, every stretch of a rubber limb, and every powerful strike resonates throughout the Seven Seas.

Figure 4-2. One Piece Pirtae Warriors 4 Gameplay

Explore the immense and ever-evolving landscapes of the One Piece world, as the game reveals an abundance of stunning environments. From the sun-drenched sands of Alabasta to the chilling fog of Punk Hazard, each island is a marvel of creativity, reflecting the boundless imagination imbued in the Pirate Warriors 4 experience. As you commence this epic quest, assemble your crew and foster unbreakable bonds of friendship, for the seas are perilous and the adversaries, formidable. United, you will weather storms, face monsters, and uncover the secrets hidden within the Grand Line.

Demon Slayers – The Hinokami Chronicles
Figure 5-1. Demon Slayers – The Hinokami Chronicles

In the twilight of the mundane, where shadows dance to an ancient rhythm, a tale of valor and vengeance unfolds – Demon Slayer: The Hinokami Chronicles. This ethereal masterpiece, nestled within the realm of console gaming, brings to life the harrowing and poignant story of Tanjiro Kamado and his quest to restore his sister's humanity. Transcending the veil that separates reality from the supernatural, this bewitching odyssey weaves a narrative steeped in the crimson hues of Japanese folklore. The Hinokami Chronicles beckons you, dear player, to embrace the mantle of the Demon Slayer Corps and wield the power of elemental breathing techniques. Each breath, infused with the essence of fire, water, or lightning, cleaves through the darkness, banishing malevolent spirits back to the abyss.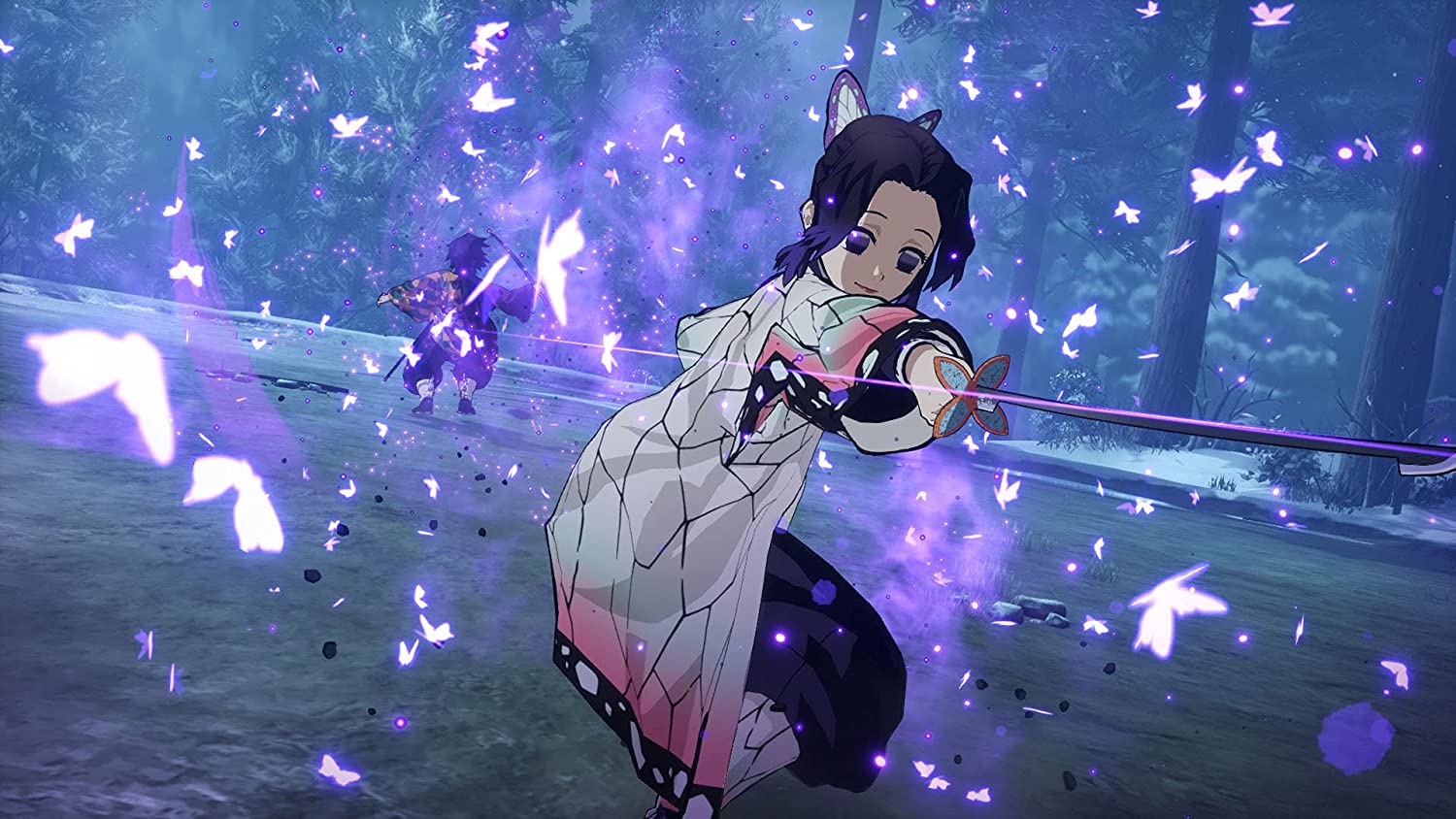 Figure 5-2. Demon Slayers – The Hinokami Chronicles Character

The vivid tapestry of the game is painted with strokes of breathtaking artistry, as players traverse mystical landscapes teeming with peril and wonder. With every encounter, the line between friend and foe blurs, as kindred souls unite to confront the horrors that threaten their world. As the moon casts its silvery glow upon this haunted realm, the game's ethereal soundtrack echoes with haunting melodies, evoking a sense of melancholy and determination. These melodies accompany you through battles and victories, as you forge an unbreakable bond with your comrades-in-arms. Demon Slayer: The Hinokami Chronicles transcends the boundaries of mere gaming, transforming into a poetic experience that leaves an indelible mark on the heart. Embark on this spectral journey and bear witness to a tale that defies the darkness, illuminating the path towards redemption and hope.
You May Also Like
3 Best PvP Strategy Games on Android in 2023
4 Best PvP Games on PS5 in 2023
4 Best PvP Open World Games 2023
3 Best PvP Games for Low End PC in 2023
3 Best PvP RTS Games in 2023
3 Best PvP Games to Play with Friends in 2023
2 Best PvP Board Games in 2023
3 Best PvP Games of MMORPG in 2023
3 Best PvP Games on iPhone in 2023
2 Best Turn-Based PvP Games 2023
2 Best PvP Shooting Games for Android 2023
5 Best 1v1 PvP Games 2023
2 Best PvP Games Free in 2023
5 Best PvP Games on Android in 2023
2 Best PvP Survival Games PC 2023
3 Best PvP Games on Oculus Quest 2 in 2023
3 Best PvP Games on PC in 2023
5 Best PvP Strategy Games 2023
3 Best Full Loot PvP Games in 2023
5 Best PvP RPG Games in 2023
5 Best PvP Games Mobile 2023
3 Best Local PvP Games 2023
3 Best PvP Browser Games 2023
5 Best PvP Arena Games 2023
3 Best PvP Racing Games 2023
3 Best PvP Shooter Games 2023
3 Best Free PvP Games on PC 2023
2 Best PvP Gacha Games 2023
2 Best PvP Survival Games 2023
3 Best PvP Card Games 2023
5 Best PvP Strategy Games iOS 2023