Will the Latest DNF Duel's DLC Character Brawler Redefine the Game's eSports?
Figure 1. Brawler Character Reveal

When DNF Duel was first launched back in 2022, it started with a base roster of 16 playable characters. However, the game took off with soaring popularity and it led the developers to periodically add new DLC characters into the game. Announced on August 31, 2023, the DNF Duel is currently welcoming its 18th member, Brawler, to join the iconic dueling family.

Brawler – The 2nd DNF Duel Second Pass 1 Fighter

In the short trailer video, uploaded by the game's publishers, Nexon, on the game's official YouTube channel, Brawler can be seen giving a tough time to Spectre. Unlike the rest of the cast, this time the devs have gone with the Brawler's 2nd awakening form where he is armed with a massive spiked club and wears a snazzy leather coat around his shoulders.

As such, this second DNF Duel's DLC character, Brawler, is not to be taken lightly. On the difficulty scale level, he's ranked 3 out of 3! In other words, he's very hard to master. Nevertheless, those who will properly learn his moves and study his skillset will soon benefit from near-invincibility while being in the game's competitive eSport battle arenas.

Figure 2. DNF Duel Season Pass 1 Characters

Brawler is a melee battle-type DNF Duel fighter who is also a former street thug. As per the game's lore, he joined the Adventurer's Guild after being inspired by Striker, the well-renowned fighter in the Dungeon Fighter Online Universe. Consequently, he primarily fights with his fists and feet but also uses bricks, chains, needles, and even poison projectiles to his advantage when the going gets tough in the battle arena.

Given his moveset, Brawler is primarily effective against ranged fighters, such as Ranger and Launcher, since he can easily use his chains and bricks to counter them at a distance. And because his fists pack a power punch, this DNF Duel's DLC Character is also effective against low-health fighters such as Inquisitor and Enchantress, both of whom only have 850 health points. 

However, on the other side, Brawler is weak against fighters having high agility and mobility, such as Kunoichi and Swift Master.

Figure 3. DNF Duel eSports

Since DNF Duel is a global phenomenon, many organizers and tournament leagues around the world hold its regular tournaments, both locally and globally as well as offline and online.

Just 2 months ago, in June, we witnessed the CEO 2023 DNF Duel event where a handsome amount of $800 was allocated as the total prize pool. And with more events like EVO 2024 DNF Duel, DNF Duel World Championship 2024, and Combo Breaker 2024 DNF Duel scheduled to take place in the upcoming year, it's safe to say the game's competitive stage is in full swing. 

However, up until now, we only had 15 DNF Duel fighters to play in the game's eSport tournaments, and, to be honest, it made the game's competition feel a little dull. But now things have changed. 

Although Spectre wasn't well-received, Brawler has definitely set the dueling stage on fire. His badass looks and close-range deadly combos have already made some pro DNF Duel players ditch their current mains and go for him. 

What's more? It's not the end of the picture yet! We have 3 more characters upcoming for the DNF Duel's Season 1 Pass that will likely be fully revealed by the year-end.

Let's see what new moves and unique cinematic action showdowns we will get to see in the upcoming year's competitive eSport tournaments! What do you think? Will the latest DNF Duel character Brawler redefine the game's eSports? Share your thoughts with us and let us know in the comments below.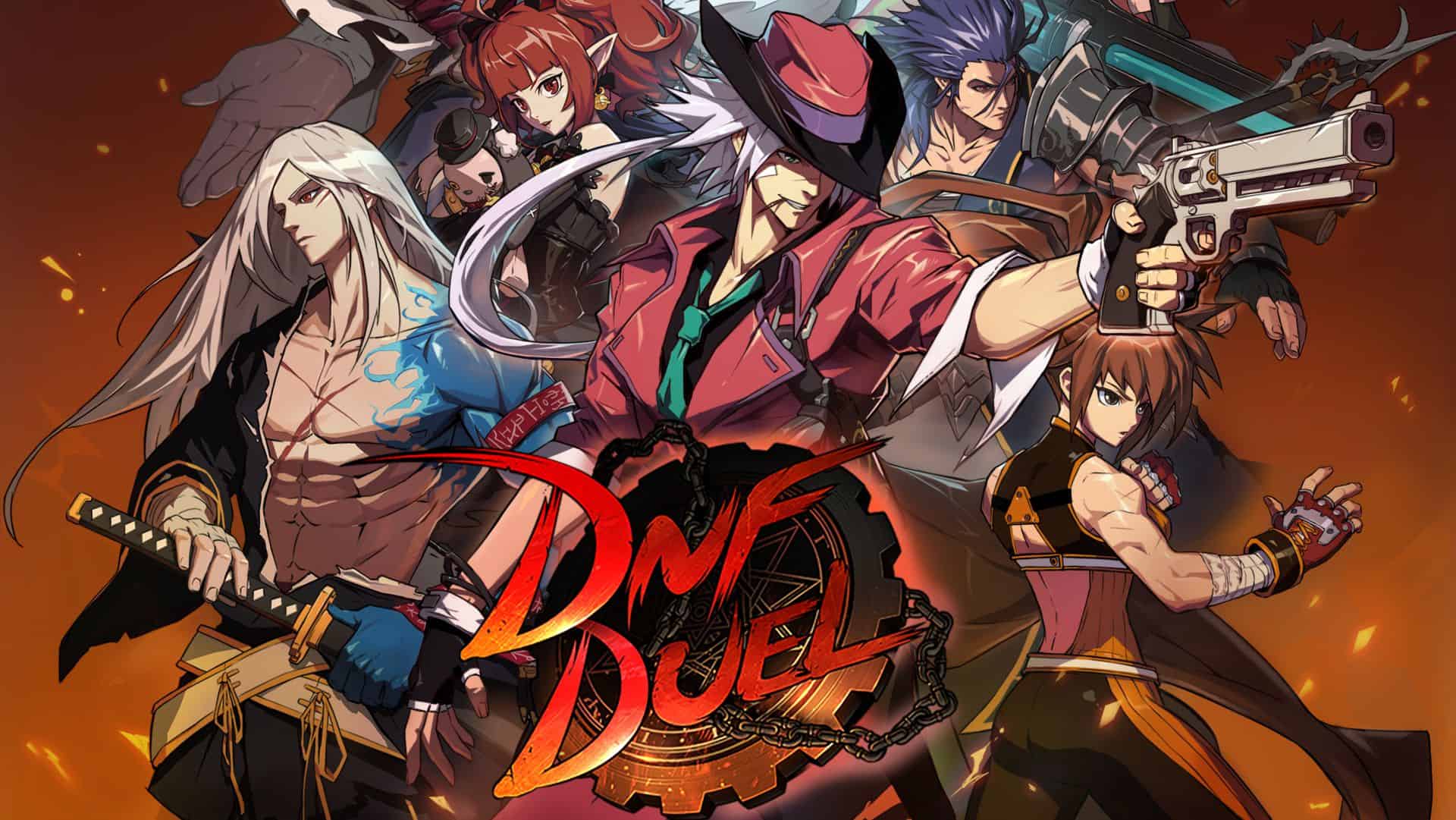 Figure 4. DNF Duel Cover Art

For those who don't know, DNF Duel is a 2.5D visually striking anime fighting video game co-developed by Neople and Arc System Works in 2022. Presently, it is available to play on PlayStation 4, PlayStation 5, as well as Windows.

@"everyone"