3 Best 2-Player Anime Games 2023

2-players games are the perfect manifestation of the "2 bodies and 1 mind" killer concept. For the very same reason, these games are pretty much popular among both PvP and PvE enthusiasts alike. And this has further 2 main reasons to it.

For one, the larger a game party is, the more difficult it is to manage. Secondly, you don't need an army of allies when you have got that one right person to watch your back! As such, if you are looking for the best 2-player games, then you have come to the right place. In the article, we list out the 3 best 2-player anime games for you to play in 2023.

Table of Contents
Sword Art Online: Integral Factor
Figure 1-1. Sword Art Online: Integral Factor

Sword Art Online: Integral Factor (SAOIF) is a state-of-the-art 2023 role-playing game by Asobimo. It is a Japanese game development company that specializes in producing mobile RPGs. Speaking of mobile RPGs, SAOIF is not new to the gaming world. It has been available on both Android and iOS devices since 2017 but only came to PCs this year via Steam.

Being an MMO, Sword Art Online: Integral Factor has a unique story to it. When a game company announces a VR-MMO version of SAO, you are part of the 10,000 players who came to test this game in what is a large-scale beta testing. However, the game creator traps you in the game's world, Aincrad, and the only way out is to clear its 100 levels filled with various enemies.

Figure 1-2. Sword Art Online: Integral Factor Gameplay

This is easier said than done since if you die in the game, you also die in real life! However, you are not alone as you have Koharu by your side. Together, you two embark on a 100-level grueling quest filled with monstrous enemies, all requiring different ways to be taken down.

Also, there's no need to worry if Koharu doesn't seem to sit well with your fighting style. SAOIF's online 2-player mode replaces her with your duo buddy and you two can get to unleash mayhem upon all your enemies!

Figure 2-1. Guilty Gear Strive

In case SAOIF action-fighting gameplay didn't quench your thirst for bloodshed and utter chaos then Guilty Gear Strive is here to save the day. Developed by Arc System Works in 2021, Guilty Gear Strive is a cutting-edge 2D anime fighting video game and, as of today, is available to play on PS4, PS5, Xbox One, Xbox Series X|S, Windows, and even Japanese Arcades!

Guilty Gear Strive is your ultimate 2-player anime game as this not only lets you compete with other online players around the globe but also with your best friend sitting right next to you via the game's Versus Mode!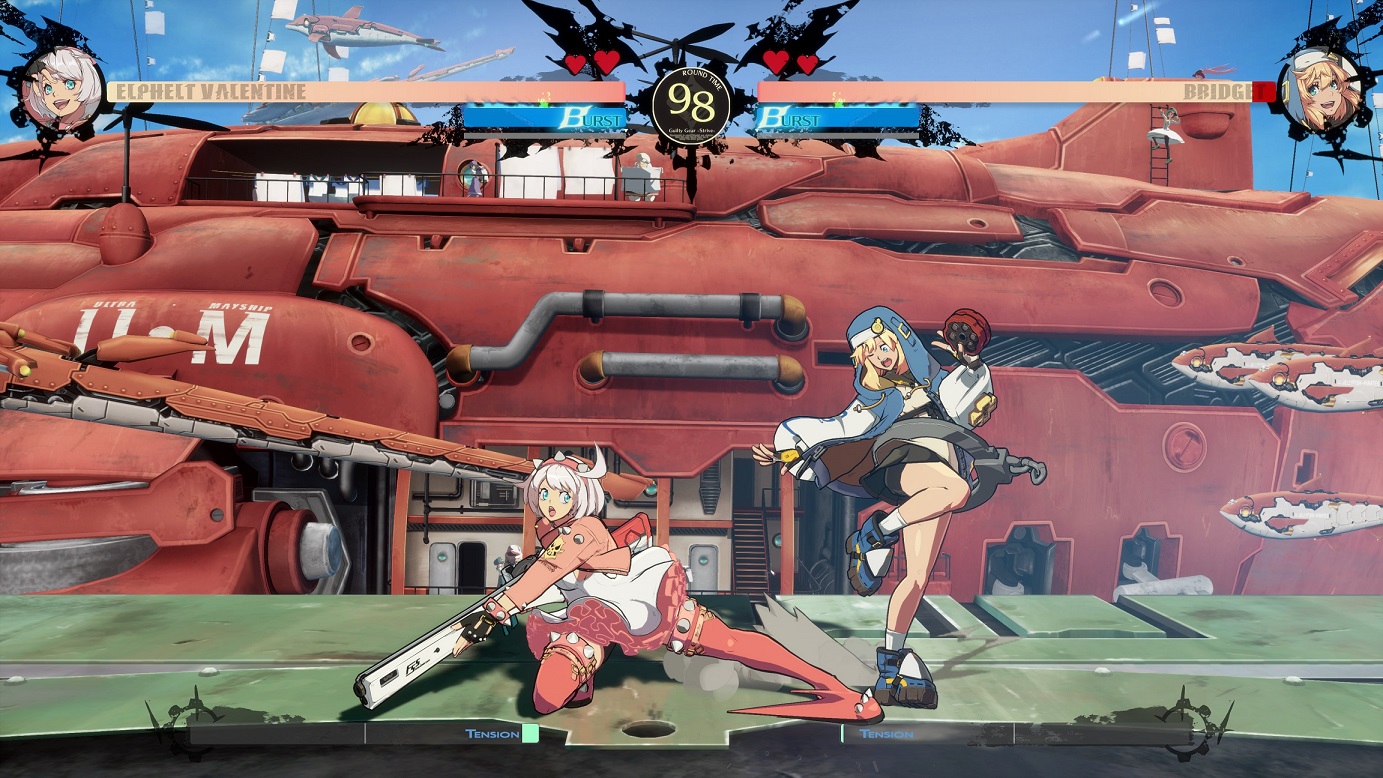 Figure 2-2. Guilty Gear Strive Gameplay

As such, you can jump into any match and get to break hell loose on your friend's fighter in the game. And thanks to GGS's iconic action animations and vibrant 2D cinematic cutscenes, every battle instills a new kind of fighting spirit inside you.

As of September 2023, Guilty Gear Strive has a total of 25 characters to choose from. All these fighters have different abilities to cater to different combat styles and fall into one of the 7 categories: Balance, Power, Zoning, Rushdown, Unique, One-Shot, and Shooting.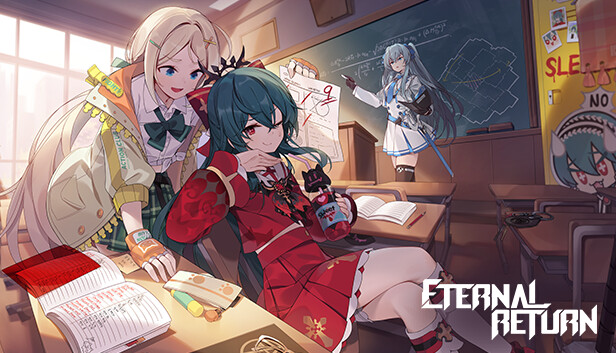 Figure 3-1. Eternal Return

Assuming you possess a strategic mind that craves for pulling the strings from shadows then Eternal Return is your go-to 2-player game of choice! It delivers a rich cocktail of Battle Royale and Survival genres and is available to play on Steam.

Developed by the innovative minds at Nimble Neuron, Eternal Return puts players in the shoes of superhumans known as test subjects. As of Sep 2023, there are a total of 64 test subjects, each having its own abilities, strengths, and weaknesses.

In any 2-player survival battle royale match, you and your partner get dropped on the dark murky Lumia Island, a remote island in an unknown location that is brimming with ferocious creatures. The Lumia Island is divided into 16 different sections and gets periodically restricted after a certain time has passed, just like how it is in typical BR games.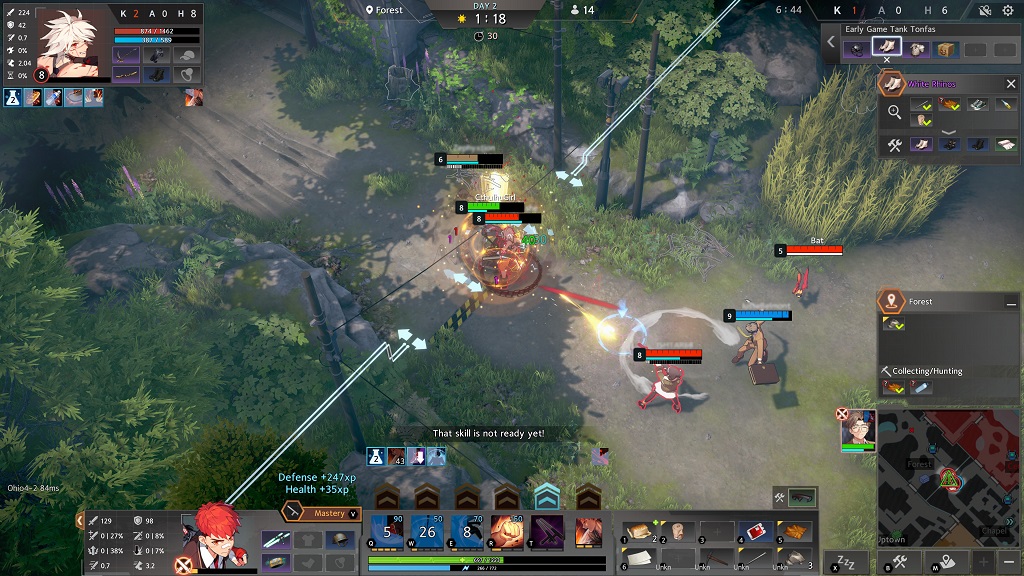 Figure 3-2. Eternal Return Gameplay

While you and your partner are on the Island, other players are not the only threat. You also have to fend yourselves off the wild beasts that lurk in the shadows of the island and hunt them for crafting valuable resources.

As seen above, Eternal Return seems to have perfected the art of strategic warfare. Given the diverse roster of available characters, no two BR matches are the same. If you possess a tactical mind, then this game is a must-play 2-player anime game.

@"everyone"