3 Best Esports Hoodies 2023

Any gaming lover should own an esports hoodie, and if you prefer esports games, we have you covered. In this article, we will highlight the top three esports hoodies for some of the most popular esports games available, including Eternal Return, BlazBlue: Cross Tag Battle, and Dragon Ball FighterZ. All these games have either announced plans to enter the esports scene or have recently hosted tournaments or leagues with prizes.

Table of Contents
Figure 1-1. Eternal Return Hoodie

In the battle royale game Eternal Return, players can bring back their decedent teammates as long as they have "resurrection points." With a devoted player base and a thriving esports scene, the game has recently experienced an increase in popularity. Fans of the game will love the Eternal Return Esports Hoodie, which has the game's character logo on the front. This hoodie is available for purchase on the REDBUBBLE's official website and would make a great addition to anyEternal Return fan's wardrobe.

Figure 1-2. Eternal Return Masters Open #6: Solo

Eternal Return has held several competitions with cash prizes in addition to the official merchandise. In 2022, a three-day Eternal Return e-Sports S-tier tournament, Eternal Return Masters Open #6: Solo, was organized in South Korea with a prize pool of 3,000,000 KRW. Keep an eye out for chances to compete and win big because the game's creators have stated that they intend to hold even more tournaments in the future.

Figure 1-3. Eternal Return Gameplay
BlazBlue: Cross Tag Battle Hoodie
Figure 2-1. BlazBlue Cross Tag Battle Lightweight Hoodie

In the world of esports, BlazBlue: Cross Tag Battle is a thrilling game that has amassed a sizable fan base. The official game merchandise features a range of hoodies with distinctive designs that feature your favorite characters. Game lovers will love the BlazBlue Cross Tag Battle Lightweight Hoodie, Designed and sold by Marshmalloww. which has the Custom printed logo on the front with your chosen artwork when you order. You avail of this hoodie online from REDBUBBLE's official marketplace company.

Figure 2-2. Vortex Gallery Tournament 2022

The game has also hosted several tournaments with prize money, including the Vortex Gallery 2022, with a $921.42 prize pool. Obtaining one of these tournament hoodies is essential if you love BlazBlue and want to show your passion for the game. When competing or just hanging out with friends, this hoodie is ideal for flaunting your BlazBlue fandom.

Figure 2-3. BlazBlue Cross Tag Battle Gameplay
Dragon Ball FighterZ Hoodie
Figure 3-1. Dragon Ball Zipper Hoodies

Dragon Ball FighterZ is a popular anime fighting game developed by Arc System Works and published by Bandai Namco Entertainment. If you're a fan of Dragon Ball FighterZ and want to represent it while participating, Check out this esports hoodie with the game's logo. The hoodie is a fantastic way to flaunt your affection for the game and is offered for purchase online from the dragon ball store.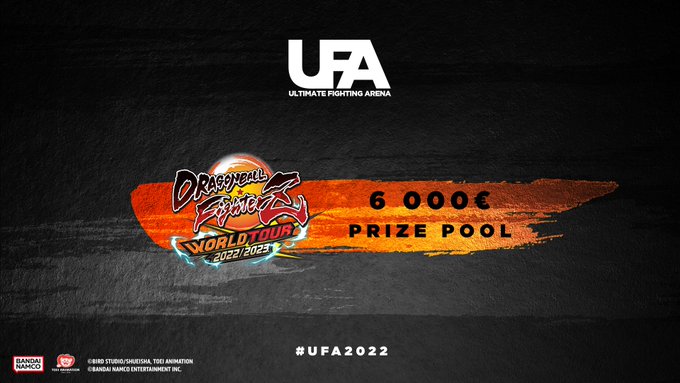 Figure 3-2. Ultimate Fighting Arena 2022 (Dragon Ball FighterZ)

Dragon Ball FighterZ has a vibrant, competitive scene with tournaments held regularly worldwide. The Dragon Ball FighterZ Ultimate Fighting Arena 2022, which had a prize pool of €6,000.00, was one of the tournaments with cash prizes organized in the past year. And if you love Dragon Ball FighterZ and want to exhibit your enthusiasm for the game, you must acquire one of these tournament hoodies.

Figure 3-3. Dragon Ball FighterZ Gameplay
@"everyone"