3 Best Steam Deck FPS Games 2023

Welcome to our definitive guide on the 3 Best Steam Deck FPS Games of 2023! The Steam Deck has quickly established itself as the go-to portable gaming device for millions of gamers worldwide, and with good reason. Boasting powerful hardware and a vast library of games, it's become an essential companion for gaming on the go. In this article, we'll be focusing on the best Steam Deck FPS games that you absolutely cannot miss in 2023. So, get ready to load up your weapon of choice, adjust your aim, and dive into the exhilarating world of first-person shooters specifically tailored for the Steam Deck experience!

Table of Contents

As the sun sets and twilight creeps in, a vibrant glow emanates from a realm where celestial beings and neon lights dance together in harmony - this, my friends, is the realm of Neon White. A game developed for PlayStation, Switch and Windows. Step into the shoes of a spectral assassin, White, who has descended from the heavens on a divine mission. With lightning-fast reflexes and an arsenal of soul-slaying cards, you'll weave through a world where dreamscapes and reality blur into one.

Figure 1-2. Neon White Gameplay

Neon White marries fast-paced, first-person action with a strategic card-based combat system, creating a symphony of visceral gameplay and cerebral decision-making. As you ascend the ranks of demon hunters, you'll be met with increasingly fiendish foes who aim to thwart your celestial crusade. A visual feast for the senses, Neon White's ethereal art style is reminiscent of a celestial cyberpunk utopia. Each level is bathed in electric hues, beckoning you deeper into its mesmerizing embrace. This vivid world is accompanied by a pulsating soundtrack that will burrow into your eardrums and leave you craving more.

Dare to take the plunge into the world of Neon White, and embark on a journey that promises to satiate your thirst for fast-paced, strategic FPS action, whilst capturing your imagination with its celestial allure.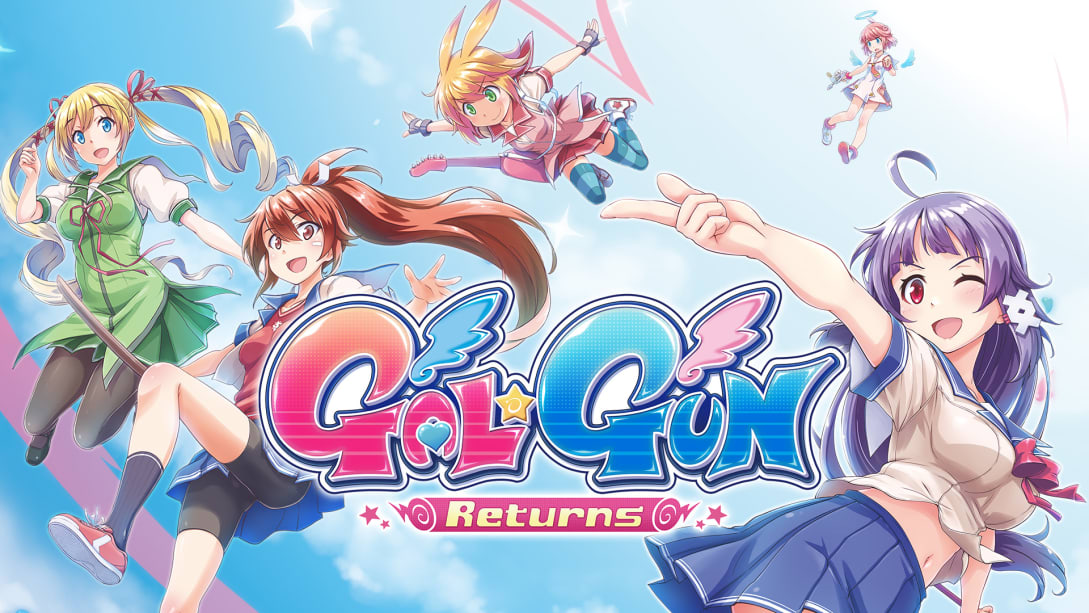 Figure 2-1. Gal*Gun Returns!

Ah, Gal*Gun Returns! A whirlwind adventure where Cupid has gone rogue, and love is quite literally in the air. Step into a world where you, dear player, are the target of affection for an entire academy of smitten young ladies, each vying for your attention. It is playable on Windows and Nintendo Switch. Our story unfolds as you assume the role of an unsuspecting high school student, who has been struck by an errant love arrow from a mischievous Cupid apprentice. With the love gauge at an all-time high, the stage is set for an avalanche of adoration and a marathon of mesmerizing encounters.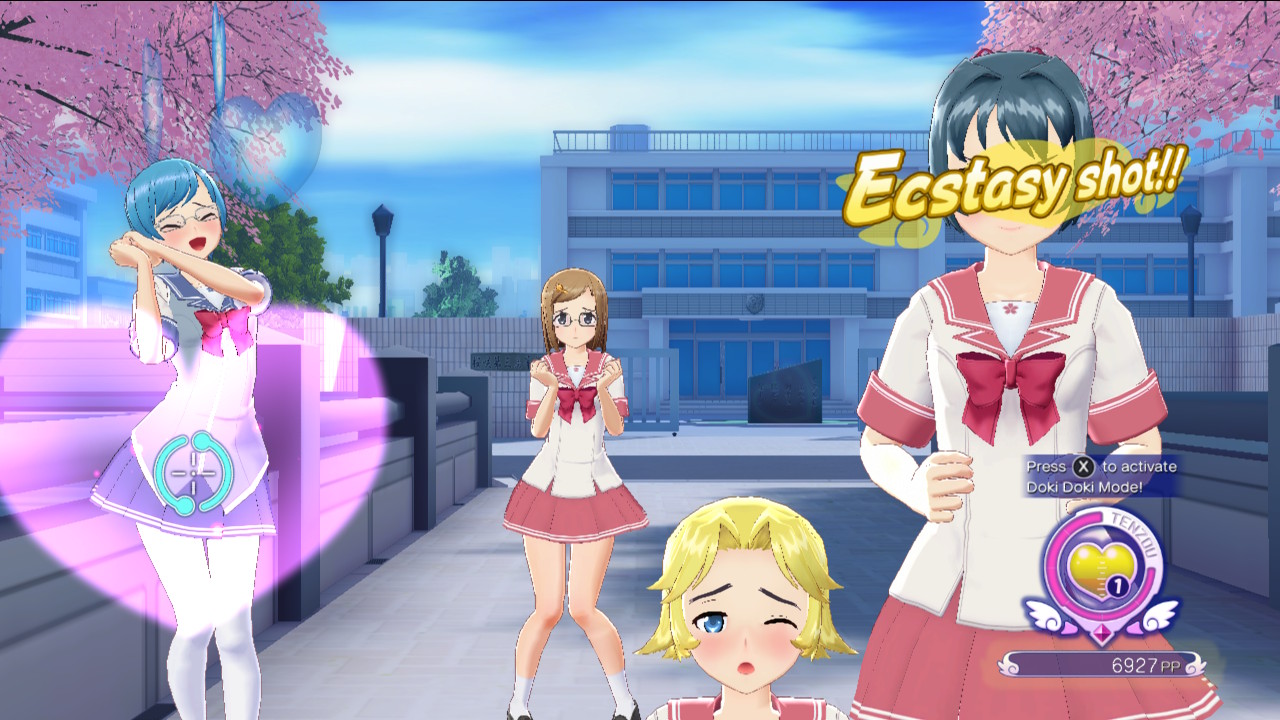 Figure 2-2. Gal*Gun Returns! Gameplay

As you traverse the halls of the academy, you'll be equipped with your trusty Pheromone Shot, a cupid-esque weapon designed to calm the love-struck hearts of your admirers. Gal*Gun Returns offers a unique blend of first-person shooting and light-hearted dating sim elements, resulting in an experience that's as charming as it is engaging. The game's delightful visuals are drenched in the warm hues of a perpetual springtime, with each character bursting with personality and charm. The soundtrack, a catchy ensemble of J-Pop melodies, complements the game's lighthearted atmosphere, creating a harmonious and captivating experience.

Gal*Gun Returns is a sweet, whimsical journey where love reigns supreme, and affection is your ammunition. Embrace the chaos of Cupid's folly and immerse yourself in this quirky, endearing first-person shooter that is sure to win your heart.

Figure 3-1. Super Mecha Champions

Enter the arena, brave pilots, for the dawn of Super Mecha Champions is upon us! In this realm, colossal machines of war converge and clash, with the fate of the world resting upon the shoulders of their valiant pilots. Here, metal titans roam, lasers cut through the air, and the earth trembles beneath their mighty feet. It is also a Window and Android exclusive. Super Mecha Champions, a mech-inspired FPS extravaganza, beckons you to join the fray as a skilled pilot, taking control of your very own customizable mechanical marvel. Engage in high-octane, large-scale battles, where only the swift, the cunning, and the indomitable will emerge victorious.

Figure 3-2. Super Mecha Champions Gameplay

The game seamlessly fuses first-person shooter mechanics with adrenaline-fueled mech combat, elevating the genre to new heights. Whether you're launching volleys of missiles from a distance or charging headlong into close-quarters skirmishes, each battle in Super Mecha Champions is a pulse-pounding dance of destruction and strategy. Visually, the game dazzles with its vibrant, cel-shaded art style, painting the world in a kaleidoscope of colors that evoke the spirit of the classic mecha series. Meanwhile, the orchestral soundtrack swells and ebbs with the tide of battle, leaving you breathless and immersed in the chaos.

So, strap in, pilots, and prepare for a thrilling, mech-fueled adventure that awaits you in Super Mecha Champions. In this world of fire and steel, may your aim be true, and your resolve unshakable, as you fight for supremacy in the ultimate battle of mechanical might!

@"everyone"
You May Also Like
5 Best Steam Deck Indie Games 2023
5 Best Steam Deck Horror Games 2023
5 Best Steam Deck Games Offline 2023
5 Best Steam Deck RTS Games 2023
3 Best Steam Deck Online Games 2023
3 Best Steam Deck Zombie Games 2023
5 Best Steam Deck Fighting Games 2023
3 Best Hack and Slash Games on Steam Deck in 2023
3 Best Steam Deck AAA Games 2023
3 Best Steam Deck Adventure Games 2023
3 Best Steam Deck Racing Games 2023