3 Best Steam Deck Racing Games 2023

Where the Steam Deck has opened up a world of exciting games, racing titles often come out in the top 3. If you are a car enthusiast and love to experience the thrill of racing, then you are in for a treat!

From the roar of the engine to the rush of the wind, racing games possess the magical ability to transport players to a world of adrenaline-fueled excitement. The PvP support in these titles further adds several layers of excitement to their competitive nature.

As such, from cutting-edge graphics to classic tracks, in this article, we take a look at the 3 Best Steam Deck Racing Games of 2023, all of which are also available on ProtonDB!

Table of Contents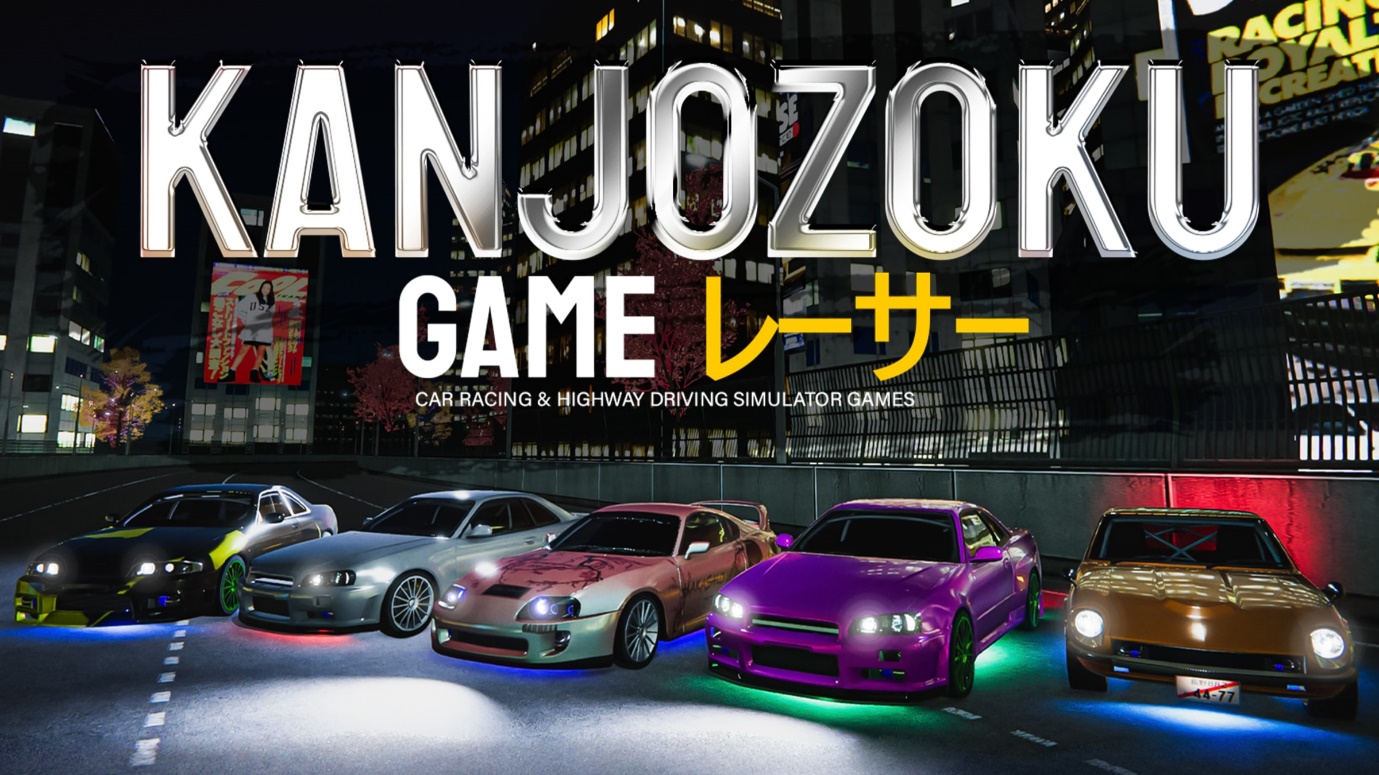 Figure 1-1. Kanjozoku Game

Topping our charts is Kanjoku Game. Developed by SG DEV in 2022, this steam deck racing game takes you all the way back to the 90s and early 00s. Boasting stunning 3D graphics, Kanjozuku Game puts players in the streets of Japanese autobahns where they get to race against other players in "illegal" online street racing.

Although an indie title, Kanjozuku Game presents players with tons of car customization features! It effectively allows players to build up their very own unique cars in the game. From Body Tuning and Engine Swaps to Suspension Tuning and Custom Vinyls, there is almost everything for everyone here.

Figure 1-2. Kanjozuku Game Car Customization

Moreover, Kanjozuku Game provides players with different types of racing modes. Some of the gameplay modes include Time Attack, Minimum Speed, Do Not Crash, and Avoid Traffic. Also, besides regular street racing, there is drift racing as well.

And to further ramp up the feeling of "illegal" street racing, Kanjozuku Game brings in cop cars that will ultimately your skills put to the test in high-speed police chases! Can you overpower your opponents and evade the police in this over-the-top illegal street racing game?

Figure 2-1. Gensou Skydrift Cover Art

Bagging second place, Gensou Skydrift is a one-of-a-kind steam deck racing game developed by illuCalab in 2019. If not for the Kanjozuku Game, Gensou Skydrift would have topped our list for its captivating gameplay creativity that gets all the more compounded by its visually appealing graphics.

Picking out the core gameplay mechanic from board racing games, Gensou Skydrift makes it even better by merging it with its own unique plot twist. Instead of boards, players get to ride on swappable super cute-looking animated characters. And that's not the end of the picture yet!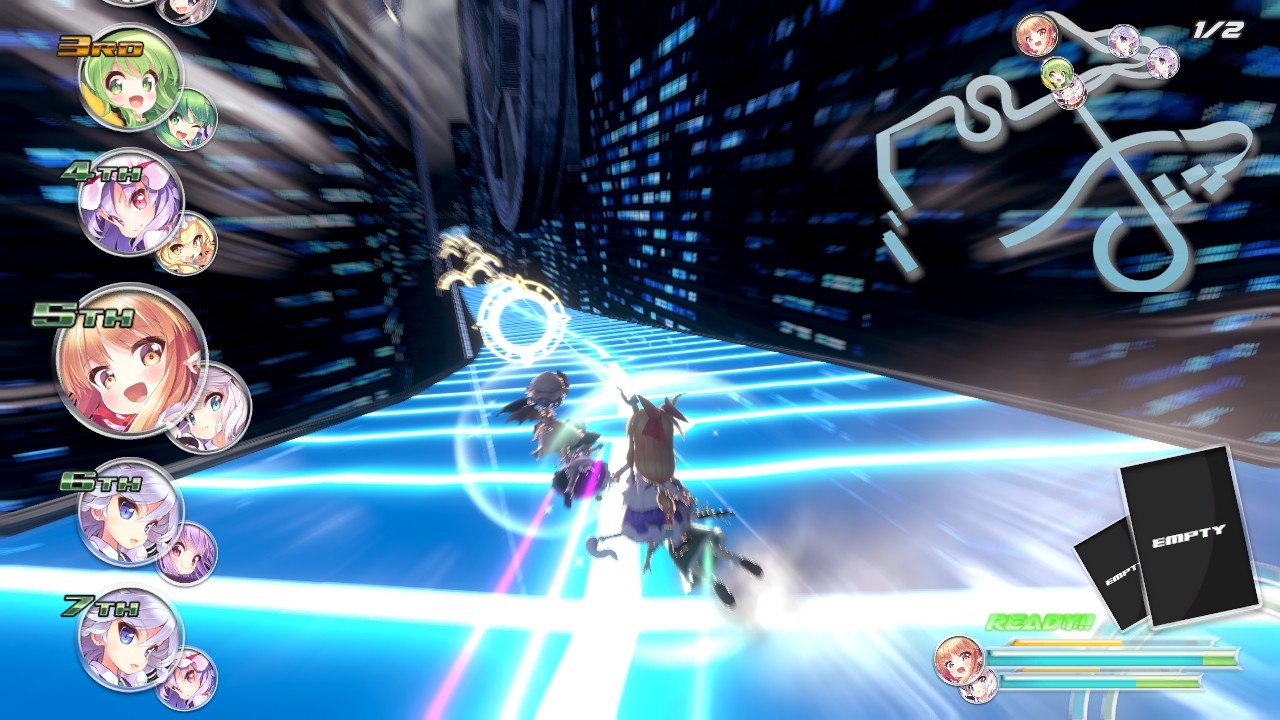 Figure 2-2. Gensou Skydrift Gameplay

Gensou Skydrift hypes up its racing gameplay by introducing combat abilities. Taking place in the mystical land of Gensokyo, players can use spell cards to their advantage, such as by applying buffs of acceleration and defense, or the opponent's disadvantage, such as by causing interference. Moreover, each player also possesses a Last Word devastating ultimate ability that, when used at the right time, can make the difference between winning and losing a race.

In Gensou Skydrift, there are a total of 16 distinct unique race tracks, ranging from Human Village and Flying Ship to Spooky Scarlet Devil Manor and Cherry Blossom-lined Hakugyokuro!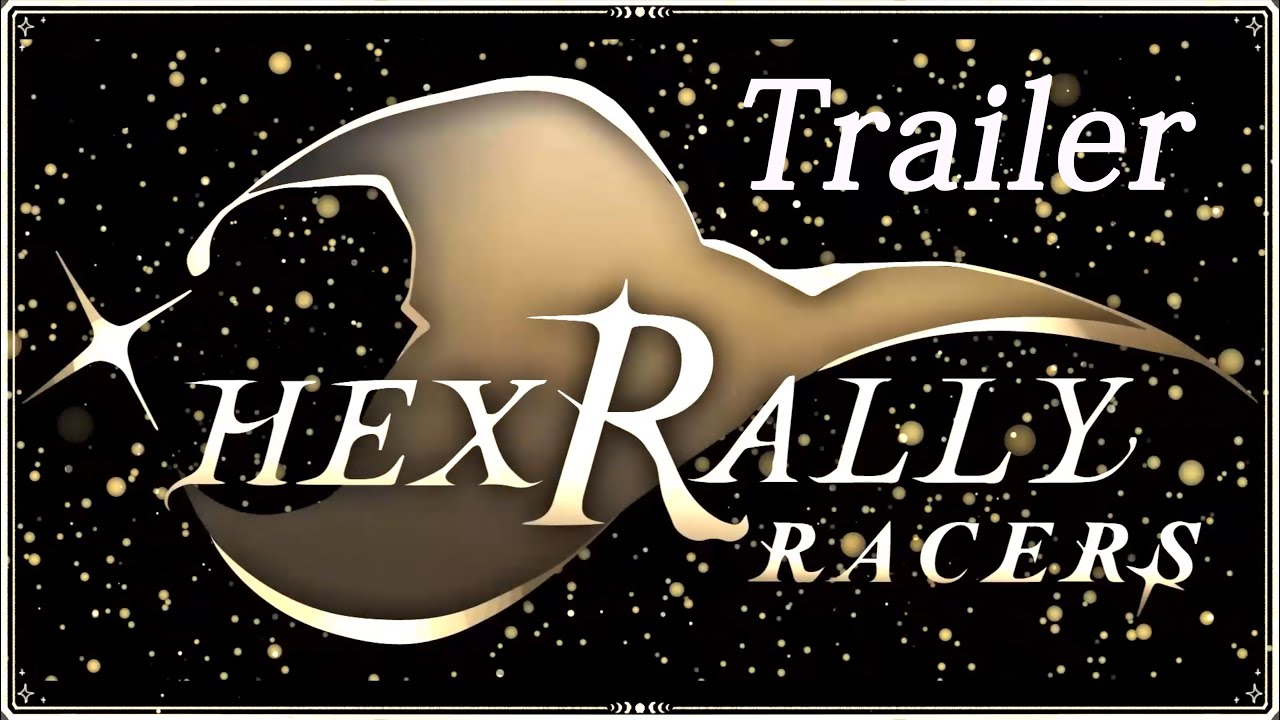 Figure 3-1. Hex Rally Racer Cover Art

Yet another spell bounding racing game but one that takes a whole different approach to the genre. Developed by SMU Guildhall and Cohort 31 in 2022, Hex Rally Racers is an arcade-style steam deck racing game.

In this game, we do not talk about cars, bikes, cycles, motorcycles, or even racing boards, because none of this is available. Instead, you get to race on sweeping brooms controlled by beautiful witches in lieu of traditional racers!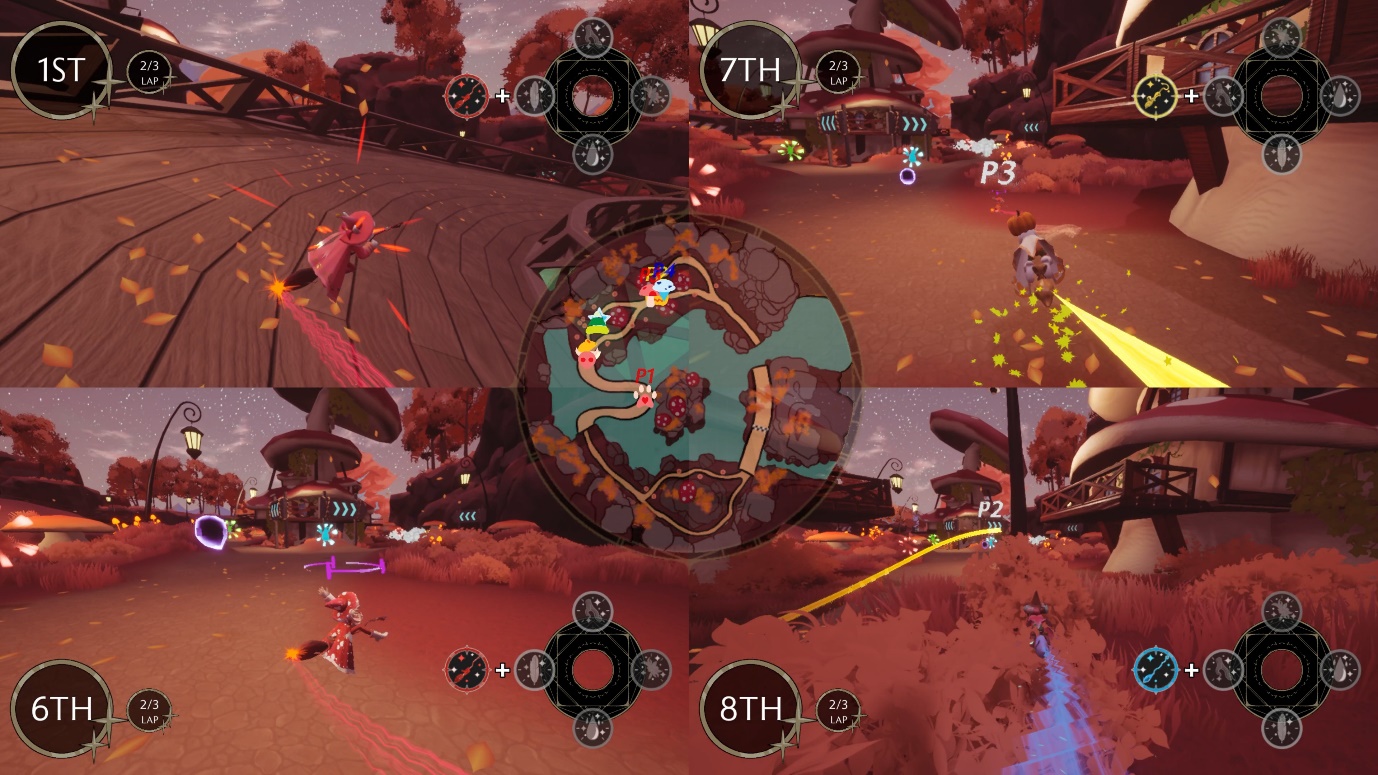 Figure 3-2. Split-Screen Local Multiplayer

Hex Rally Racers puts players in one of the 6 gorgeously outlandish racing tracks, ranging from Nimbus Tower and Lunar Lake to Shroom Shrine and beyond! There are a total of 8 unique witches and 4 different brooms having different attributes. In Hex Rally Racers, players also get to pick ingredients along racing tracks which they can use to craft powerful spells and bring in cool effects such as increased speed and acceleration.

The indie game supports online PvP as well as local multiplayer support, ensuring that you can play with your friends both online and offline. So, what are you waiting for? It's time to ride on a floating broom, zip between trees, fly over rivers, and VROOM into the sky!

@"everyone"
You May Also Like
5 Best Steam Deck Indie Games 2023
5 Best Steam Deck Horror Games 2023
5 Best Steam Deck Games Offline 2023
5 Best Steam Deck RTS Games 2023
3 Best Steam Deck Online Games 2023
3 Best Steam Deck Zombie Games 2023
5 Best Steam Deck Fighting Games 2023
3 Best Steam Deck FPS Games 2023
3 Best Hack and Slash Games on Steam Deck in 2023
3 Best Steam Deck AAA Games 2023
3 Best Steam Deck Adventure Games 2023