Eternal Return Twitch Stream Hits 10K Viewers, Nears Genshin Impact and AAA Esports Games!!!!

Esports is the most recent buzzword of the gaming industry and the most profitable aspect of gaming accepted by the community. But when someone descends down the rabbit hole of esports, they will find that a majority is focused on FPS games like CS: GO, Valorant, and League of Legends at the higher tier, where significant companies invest. Whereas the remaining market is completely dominated by the Fighting game genre. Now while many of these tournaments have earned their place among the best, it still sets a precedent that to succeed in Esports you either need to be a legacy game or one that copies them. This is why the sudden rise and massive success of Eternal Return came as a shocker to gamers worldwide. But concerning the marketing of the game I am sure many of you are asking what Eternal Return is and how it is taking over the esports Twitch scene. Well, worry not because we will go into detail and tell you what it is and exactly how it is taking over.

Eternal Return? What's That?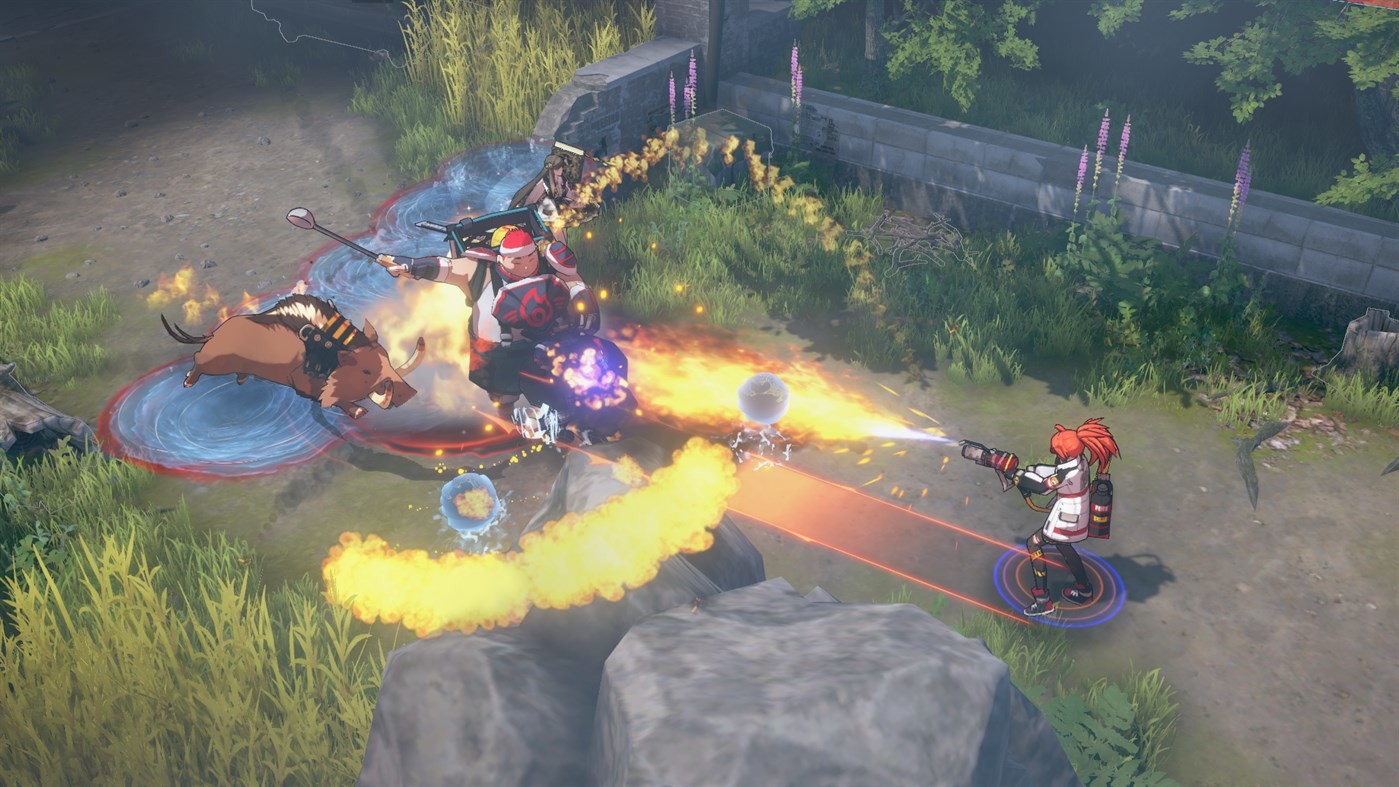 Figure 2. Eternal Return Gameplay

Nimble Neuron the developers and publishers of Eternal Return, took a major risk by merging two of the most popular genres in gaming. Them being the MOBA and Battle Royale genre, and it would have been a major flop were it not for the hard work of the dev team that not only made sure that the game worked with both the genres but also made sure each aspect had synergy with the other.  Another factor in its success was the massive roster of characters who support and promote multiple kinds of gameplay styles. And with the constant support from the dev team, the game is still getting massive updates from whole new game modes to new characters and even some significant shifts for older ones. But while Nimble Neuron is actively working on the game and its marketing, we can see a disparity in the areas it is marketing in. As the game is mostly popular only in Asia, Southeast Asia to be exact and while yes the company does support players of other regions one can easily see where the priority of the studio is.

Twitch and Eternal Return

While Eternal Returns esports tournaments are a massive hit, no one could have predicted that It would one day become so popular that it would start to rival the likes of miHoYo's Genshin Impact on Twitch viewers. It may not be able to compete with the sales revenue of Genshin Impact because Eternal Return does not try to get its players addicted to gambling. It still comes as a surprise to many when a MOBA Battle Royale game starts to pull live viewers in the 10s of thousands. While a majority of them might be in other languages such as Korean and Taiwanese, some of the top streamers are actually in English and these streamers are as follows,

Figure 3. Eternal Return Twitch Streamers

An incredibly talented streamer that makes watching match upon match of Eternal Return extremely fun.


A fairly new streamer on the scene that teaches players how to make competitive plays. And is a good starting point for new players wanting to learn the ins and outs of pro play.


Lastly we have the official Twitch account of the Eternal Return dev team where you can catch some of the finales of tournaments and even dev blogs for upcoming changes.

Figure 4. Eternal Return Ranked Near Genshin Impact and Other AAA Games Such as Overwatch 2 and Street Fighter 6 on Twitch

To wrap it all up, the success of this once-niche game cannot be understated as the current gaming market is pumping out remake after remake and only cares about legacy games. But if we want this to change gamers will have to come together as a whole and start promoting hidden gems like this that put the enjoyment of the player first rather than bottom line or profits.

@"everyone"