11-19-2023, 02:17 PM

(This post was last modified: 11-19-2023, 02:17 PM by

AnimeGamer

.)
Korea Just Witnessed a Historic Eternal Return Season 1 Tournament
Figure 1. Eternal Return Season 1 Tournament Cover Art

Eternal Return Season 1 Tournament just concluded last week and I'm still in awe of all the thrilling events that unfolded right in front of my eyes. Yes, I was there, witnessing the iconic eSport comeback of the epic survival battle royale game, Eternal Return!

Eternal Return held its first-ever eSport tournament at the Daejeon Dream Arena in South Korea. Team Asher emerged victorious after a hard-fought survival battle with Team Favor.

Admittedly, this is not the first official game tournament, but it's the first ever Eternal Return tournament that garnered the most viewers both online as well as on-site in the game's entire history! As per Gameple, a total of more than 20000 tuned in to the tournament via channels such as Twitch and YouTube.

Let us now have a quick recap of all the game events that made the Eternal Return Season 1 tournament so breathtaking. But first, let me equip you with the necessary information. 

Eternal Return Season 1 tournament spanned 2 days, taking place on October 28th and 29th. On both days, the event took place in the Daejeon Dream Arena. Day 1 was set for the Semifinals while Day 2 was reserved for the grand finale.

On Day 1, a total of 8 teams participated:

Asher




Tricksters




Fairy




ER Fighting




Happy Gaming




ClusteR




MZ Club




Wild Hunter




While the first 6 teams in this list made their way through Circuit Points (securing 5th – 10th positions), the last 2 teams secured their spot via the Last Chance Qualifiers.

On Day 2, again, a total of 8 teams participated:

MIRAEN SEJONG




OwO




Favor




Newclear




Asher




Tricksters




ClusteR




MZ Club




While the first 4 teams in this second list made their way through Circuit Points (securing 1st – 4th positions), the remaining 4 teams advanced from Day 1 by winning the most points in a total of 6 rounds.

Day 2 differed from Day 1 in how the tournament was played. In that, Day 2 introduced a 55-point checkpoint system. The first team to reach it and survive the subsequent rounds would be declared the winner while the rest of the placings below 2nd place were determined by the order of points earned.

And man, what a sight it was to behold!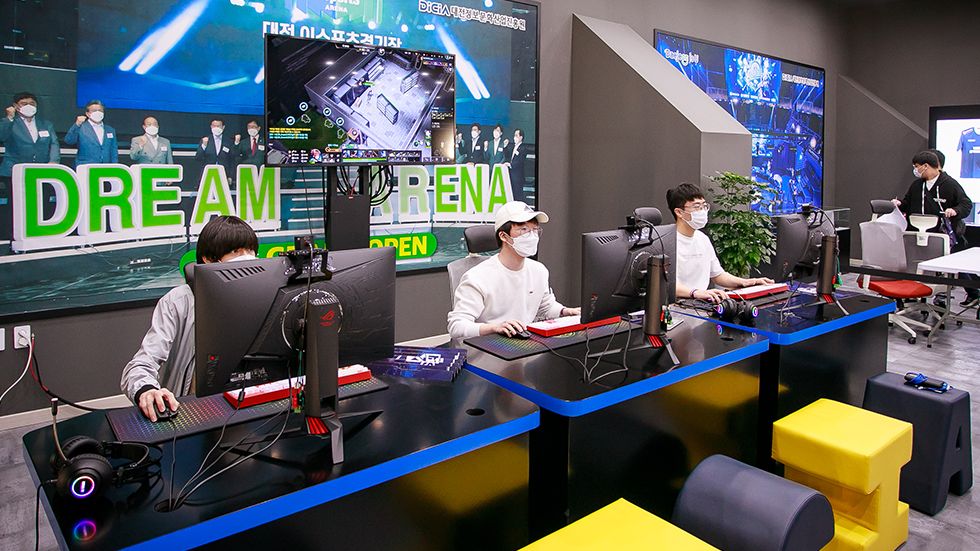 Figure 2. A Team Competing in ER Season 1 Tournament

Team Asher utterly dominated the Round 1 of Day 2! They practically annihilated anyone that came into their way. By the end of Round 1, Team Asher racked up a staggering 21 kills in total.

Day 2 Round 2 was marked by a strong counterattack from Team MIRAEN SEJONG and they took an early lead in the game with 7 kills. By the end of Round 2, Team MIRAEN SEJONG had a total of 15 kills at their disposal.

The Round 3 of Day 2 unfolded a surprising turn of events that none could have ever predicted! Amidst the active skirmishes, Team ClusteR seemed to have a lead but was swiftly eliminated by Team OwO who, in turn, got knocked out by Team MIRAEN SEJONG. However, Team MIRAEN SEJONG was caught off-guarded by Team Tricksters who wasted no time in seizing the opportunity and securing the Round 3 win.

As such, MZ Club bagged Round 4 of Day 2 by eliminating Team Favor. As for Day 2 Round 5, Team Tricksters once again emerged victorious. On top of that, Team Tricksters also won Round 6 of Day 2 after a much hard-fought battle with Team ClusteR, who ultimately lost due to the lack of Prohibited Zone time.

Continuing with the flow, Round 7 of Day 2 was won by Team MZ Club which made use of clever time management in the Prohibited Zone to push out all the teams and secure the win.

Like Round 3 of Day 2, Round 8 of Day 2 also surprised viewers as the hot-favorite teams, MIRAEN SEJONG, Asher, and Trickster got knocked out in quick successions. Team Favor won this time after a stiff standoff with Team OwO.

It became apparent that there would be no Round 10 of Day 2 when Team Newclear, who had the key to it, got eliminated in Round 9 of Day 2. Now, with the Championship Trophy at stake, every team reacted sensitively to every engagement. After tactful eliminations, Team Favor and Team Asher were the last ones standing. 

As told earlier in the article, Team Asher went on to secure the ultimate Eternal Return Season 1 Tournament victory!

@"everyone"