10-04-2023, 03:23 PM

(This post was last modified: 10-06-2023, 11:17 PM by

AnimeGamer

.)
Omega Strikers Pro League! Oct 3rd Starcade Tournament Details and MORE!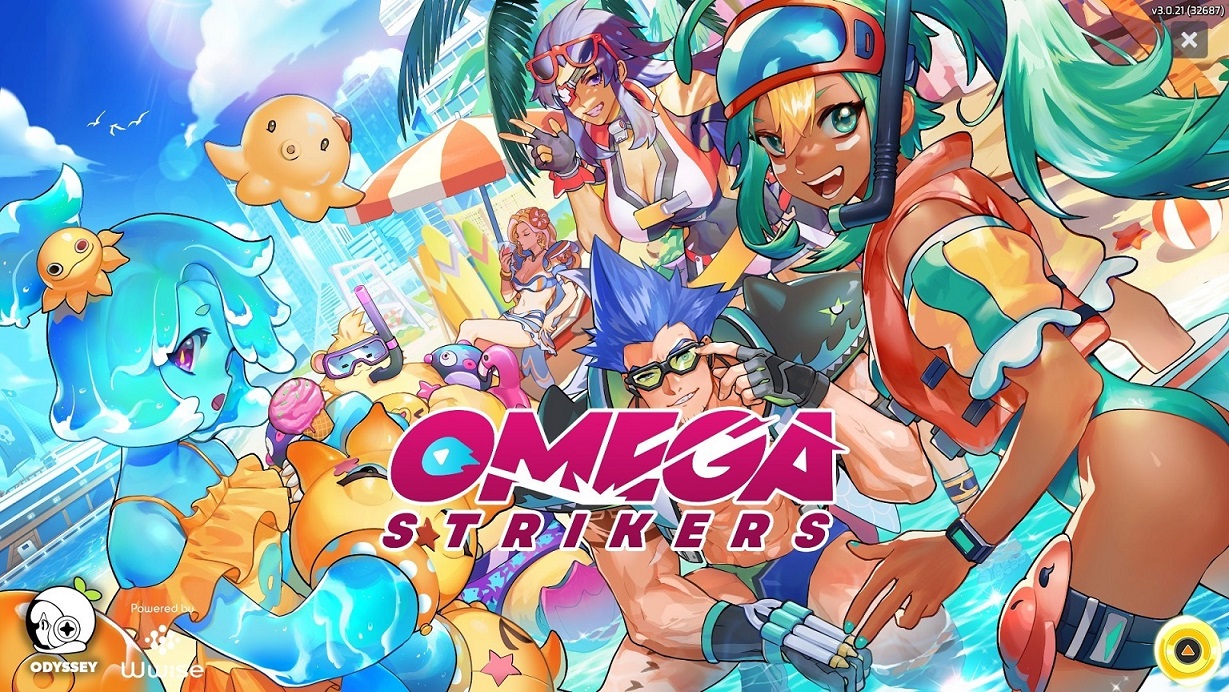 Figure 1. Omega Striker's Cover Art

After a heart-pounding event today where Team "Go Gamers!" put up a strong resistance, Team "Loosely Lesbian" finally emerged victorious after a hard-fought battle at Starcade's Alphabesties event. From the very start, this exciting Omega Striker's sports brawl kept spectators on the edge of their seats and had them biting their nails in sheer anticipation.

Defeating Team "Go Gamers!" with a thrilling hat-trick score (3-0), Team "Loosely Lesbian" went on to grab the mouthwatering 4,500 ODY points! And just to give you an idea, 4,500 ODY points equals $50!

While Team "Go Gamers!" was the runner-up, Team "Mommy's Mloomin" secured the 3rd position whereas Team "I Ignite" and Team "Freelo Friends" got the 4th and 5th places respectively!

With that said, if you are looking forward to either participating, watching, or simply knowing more about Omega Striker's Starcade Tournament, know that we have got you covered in this article!

About Starcade Tournament
Figure 2. Starcade Tournament Start.gg Homepage

The Starcade Tournament is a series of Omega Strikers-only online competitive events that are classified into different gameplay formats. Each of these formats has its own rules and regulations to join and play.

The current ongoing Starcade Tournament features the following formats: Arcadian, Checkmark Coliseum, Omega Seniles, Ahten City High, Boomers vs. Zoomers, and AlphaBesties.

How to Register Yourself as A Player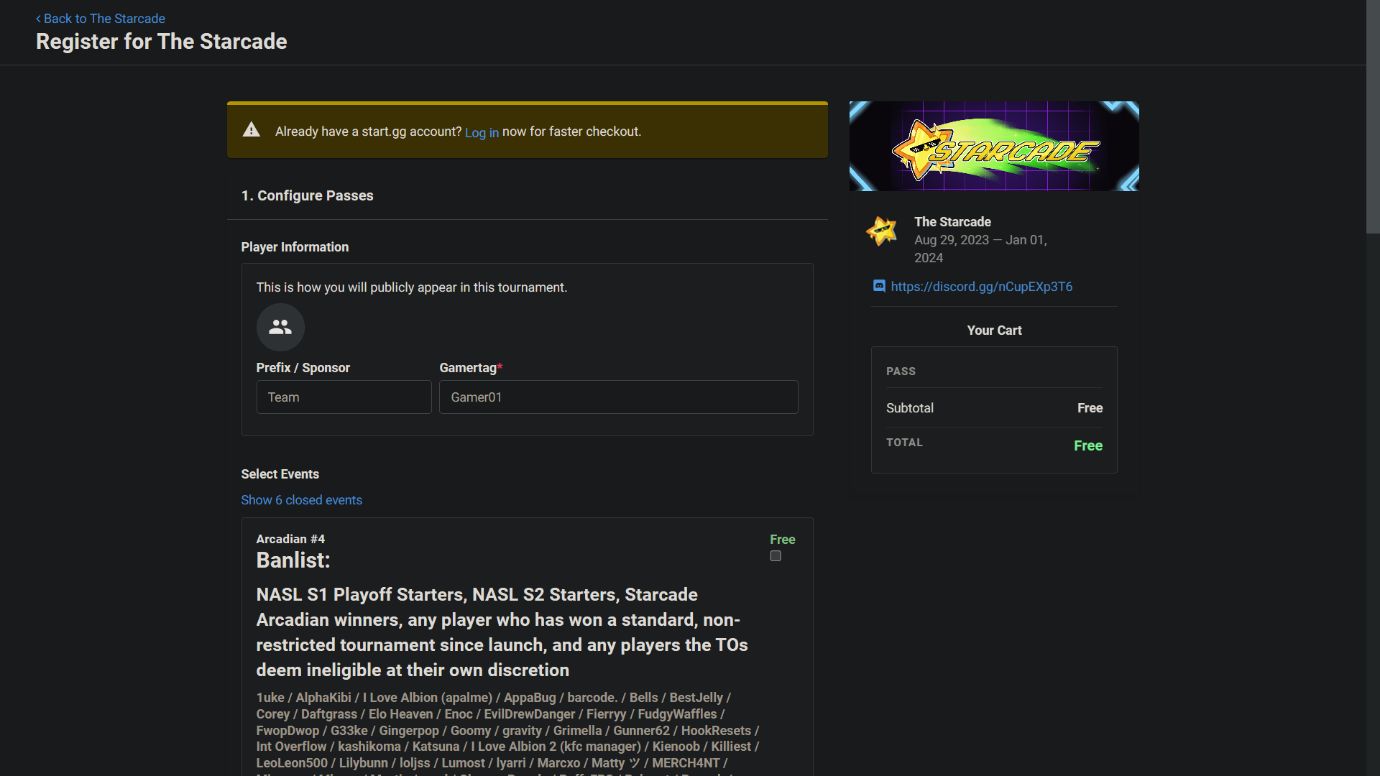 Figure 3. Starcade Registration UI

Since Omega Striker's Starcade Tournament is free-for-all, anyone can participate. Although many matches have been played thus far, the good news is that there are still plenty of matches left to take place. 

As the current Starcade Tournament will run up till January 1st, 2024, you have a good 3 months' time to make the most out of it. Head over to the registration page today and fill in the required information such as your team's name, gamer tag, and Omega Strikers' username. 

And yes, the entry is FREE!

Where to Watch Starcade Events Online

In case you want to spectate the tournament events, Omega Striker's Starcade Tournament is available on 3 different platforms to stream: YouTube, Discord, and the all-famous Twitch.

Knowing the schedule of the matches, you can hop into any of these platforms and get to watch the Starcade events.

Starcade Tournament Rules and Prize Pools
Figure 4. Starcade Tournament Coscode Rulebook

Omega Striker's Starcade Tournament follows the Coscode Rulebook. Since it can be a lengthy piece of rules and regulations, here are your key takeaways as per the Rulebook:

All players must be in the Competitive Omega Strikers Discord and have the Starcade Competitor role




You must disclose your IGNs for each map




Matches will use central servers as needed/desired




New/Reworked strikers will be allowed as soon as they are released




Soundwave Atlas is banned due to visual clarity/health issues




Besides a comprehensive Rulebook, the Starcade Tournament also features a handsome prize pool for the ultimate winners. While the respective match winners get to earn the premium Omega Striker's in-game currency, the top winners at the end of the Tournament will also receive lucrative prize cash based on their overall position:

1st - $3000




2nd - $1500




3rd - $900




4th - $600




5th - $270




6th - $270




7th - $180




8th - $120




9th - $90




10th - $75




Given that there are currently 122 teams participating, who makes it to the top 10 becomes all the more exciting. Make sure not to miss the upcoming Arcadian #4 event this October 10th.

@"everyone"