10-26-2023, 06:54 PM

(This post was last modified: 10-26-2023, 07:00 PM by

AnimeGamer

.)
3 Best Arcade Stream to Watch in 2023

Contrary to popular belief, arcade points are still functioning today and rolling in profitable revenue for arcade owners. While arcade shops are hard to come by nowadays, especially in the West, this does not imply that arcades have become extinct.

In regions like Japan, China, and Korea, the arcade culture is still alive and many arcade fans visit these centers on a daily basis to play their favorite arcade titles on the classic arcade machines.

Many even have started streaming their frequent visits to these arcade points. As such, if you wish to know more about these arcade centers, then here are the 3 best arcade streams to watch in 2023!

Table of Contents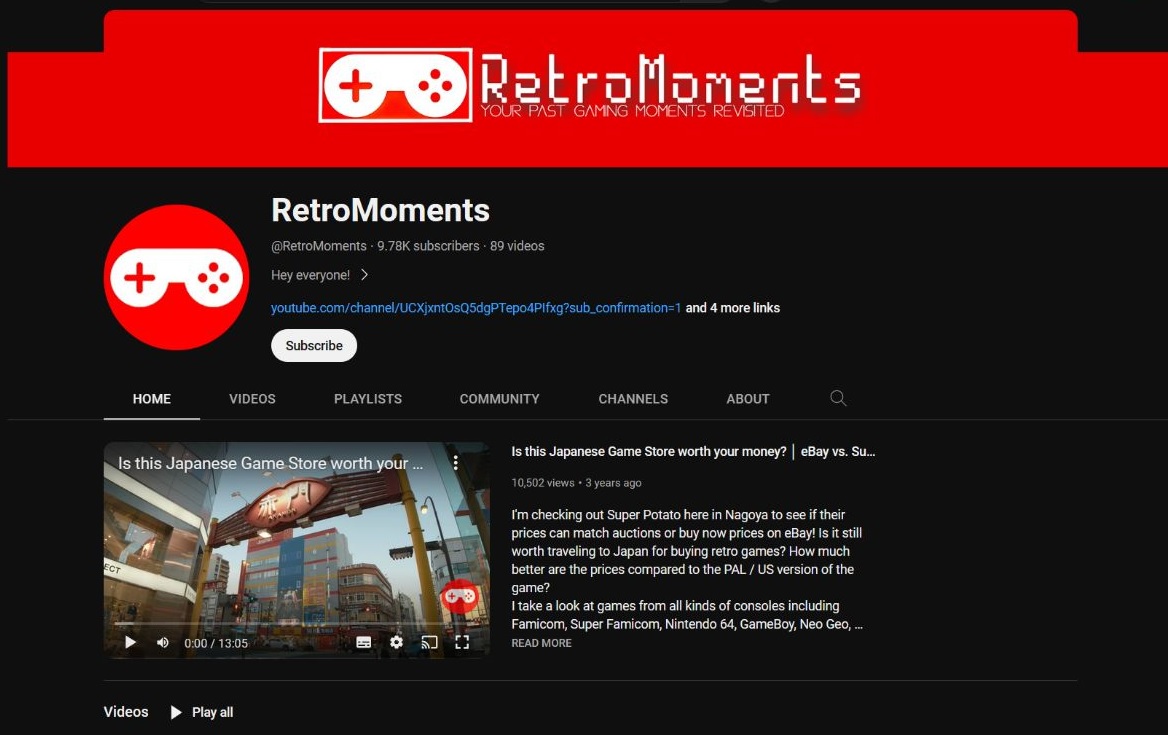 Figure 1-1. RetroMoments YouTube Channel

Our first platform of choice for the best arcade stream to watch is none other than RetroMoments on YouTube. It is owned by a Swedish man who goes by the name Adam. While RetroMoments is available to stream on YouTube, you can also look it up on Adam's Twitch and Instagram accounts.

On his YouTube channel, Adam posts videos of every arcade point he finds. Whether it be located in Sweden, France, or as far as Japan, Adam has streamed thorough vlogs of these arcade centers.

Figure 1-2. A Snapshot of a RetroMoments' Arcade Stream

His YouTube channel description reads: "I love going back in time for some retro gaming goodness. Join me on my adventures as I am going retro game hunting all over the world, visiting game stores and of course collecting some retro game treasures." So, make sure to subscribe to his channel and get updated whenever he posts a new arcade stream on his channel.

From what I've seen in his videos, Adam tends to cover the interior of any arcade center he visits. You can see him focusing on almost every different type of arcade machine he comes across. For instance, in one of his videos, you can see arcade cabinets running Guilty Gear XX.

Figure 2-1. Japan POV Tour YouTube Channel

Coming second on our list is the Japan POV Tour. It is a native Japanese streaming channel run by a native Japanese guy. Unlike RetroMoments, you can watch Japan POV Tour's arcade streams only on YouTube. That's the reason why it falls short of the first spot on our list. While Japan POV Tour is also available on Twitter besides YouTube, it is only for "contacting" purposes.

On his YouTube channel, this Japanese guy uploads videos of many famous arcade centers in Japan, such as Hey Akihabara and Mikado Games Center. Do you what is the best part of his streams that effectively puts in on the second spot? Japan POV Tour videos are uploaded in 4K and that, too, in a perfect POV style!

Figure 2-2. A Snapshot of Japan POV Tour's 4K Stream

In other words, if you happen to watch Japan POV Tour videos in 4K on a large screen monitor, you would feel as if you are yourself in that arcade stream. The video quality is super clear and the videos themselves cover every aspect of any given arcade center.

As such, everything from retro classics to more recent arcade hits, you would find a plethora of arcade gold in Japan POV Tour's arcade streams. Therefore, make sure to subscribe to this native Japanese channel in order to get notified whenever he uploads his latest arcade stream video.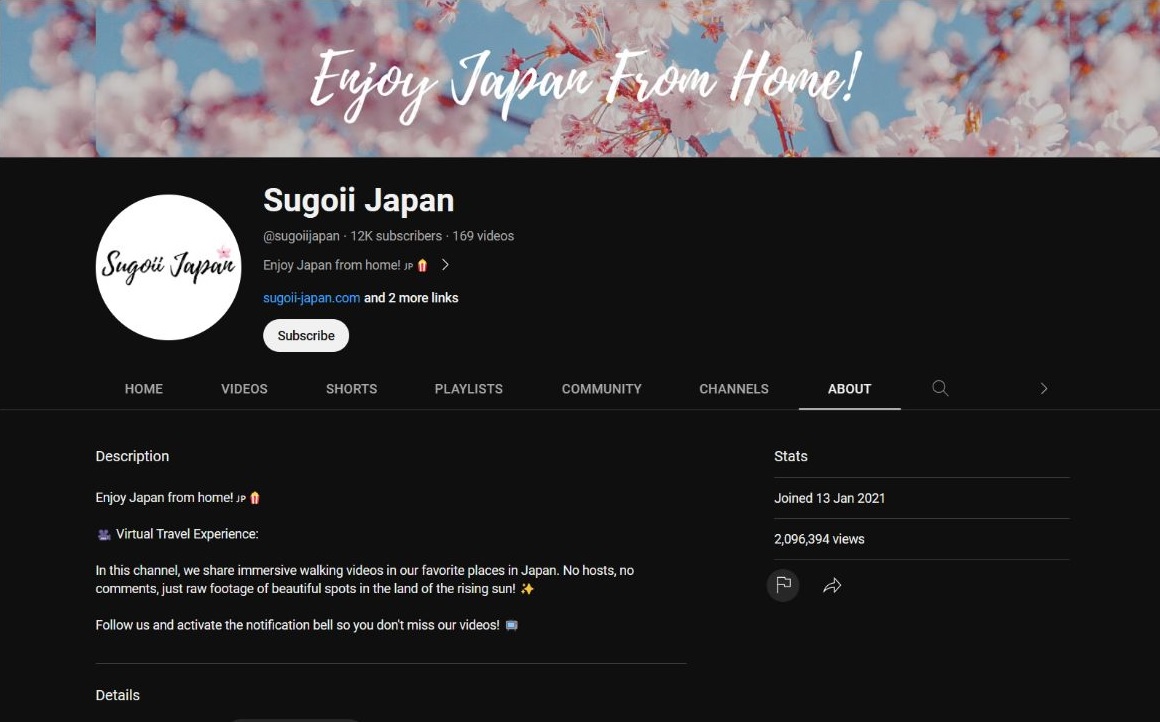 Figure 3-1. Sugoii Japan YouTube Channel

Bagging third place, the Sugoii Japan YouTube arcade streaming channel lives up to its motto "Enjoy Japan from Home!". It is a very popular channel where you not only get to see some of the best arcade streams to watch but also about Japan in general. 

Sugoii Japan has a widespread reach, being available on multiple platforms such as Facebook, Instagram, and even on its own dedicated website! Owned and run by a native Japanese, Sugoii Japan's YouTube channel is filled with some of the most visually captivating arcade streams. Notably, you can see the streamer clearly focusing on every distinct arcade cabinet they find.

Figure 3-2. A Snapshot of Sugoii Japan's Arcade Stream

In one such, you see the streamer in Osaka, a paradise land for retro arcade gamers, streaming an amazing old-school arcade center filled with many retro and modern arcade titles. With over 2 million overall views, make sure to subscribe to Sugoii Japan in order to be among the first ones to know about their latest arcade stream uploads.

@"everyone"