3 Best Esports Facilities You Must Use in Las Vegas 2023

eSport facilities help in catering to a large number of audiences while also providing several other services. Utilizing them the right way will help boom your profits/cash prizes.

Las Vegas is a great destination for eSports and all the related stuff. So, if you happen to be located in Las Vegas and trying to find eSport facilities there, then STOP RIGHT HERE! In this article, we will introduce you to the 3 best facilities related to eSports in Vegas.

Each of the below facilities serves a different core function but also caters to eSports in Vegas. Check them out and see which one conforms the most to your requirements.

Table of Contents

HyperX Arena is a dedicated eSport Arena facility that is part of the well-renown Luxor Resort and Casino in Las Vegas. Among the myriad of services that this iconic Hotel offers, HyperX Arena is just one such example.

Built on a 30,000 square feet area, get ready to experience the thrill of a lifetime at the multi-level HyperX Arena! With its state-of-the-art high-end tech equipment, ready-to-use gaming stations, top-notch comfortable seating, and a highly immersive sound system, HyperX Arena provides a world-class gaming experience to all gamers and spectators alike. It is the perfect place to experience the ecstasy and energy of the world of eSports!

Figure 1-2. Dragon Ball FighterZ

HyperX Arena supports several iconic games and holds various competitive eSport tournaments. Amongst the various titles, Dragon Ball FighterZ holds an esteemed position. If you are a fan of action and flashy combat, then you must try out Dragon Ball FighterZ at HyperX Arena. 
It is a 2018 video game by Arc System Works and features highly fast-paced brawls. Dragon Ball FighterZ is one of the top eSport titles. For instance, in 2022, EVO held an $11K prized tournament whereas BBB held a $15K prized tournament for the game.

Las Vegas Convention Center
Figure 2-1. Las Vegas Convention Center

However, if you are planning to go big, then the Las Vegas Convention Centre presents itself as a very lucrative choice. Spanning more than 2 million square feet of space, it is an all-in-one place for your exhibition, meeting, as well as eSport facility needs.

To date, the Las Vegas Convention Centre has hosted several eSport events such as EVO Championship Series and Pax West. Due to its sheer area size and its ability to attract big events, thousands of people flock here at every event. 

If you are an eSport tournament organizer, your day cannot get any better with the Las Vegas Convention Center. From the very first moment, you can feel the high profits incoming. As a gamer, it can be your ultimate opportunity to finally make a name for yourself in the eSport world.

Figure 2-2. Eternal Return

Eternal Return is one such ideal game that gamers can use to start their eSport gaming career with. It is a 2020 multiplayer PvP battle royale game that forces players to give in their best if they want to be the last one standing. 
Equally, on the other side, Eternal Return can captivate its audience in utter suspense while challengers are brawling for the top spot. Eternal Return is an eSport title. It recently had a tournament worth $4k in prize money.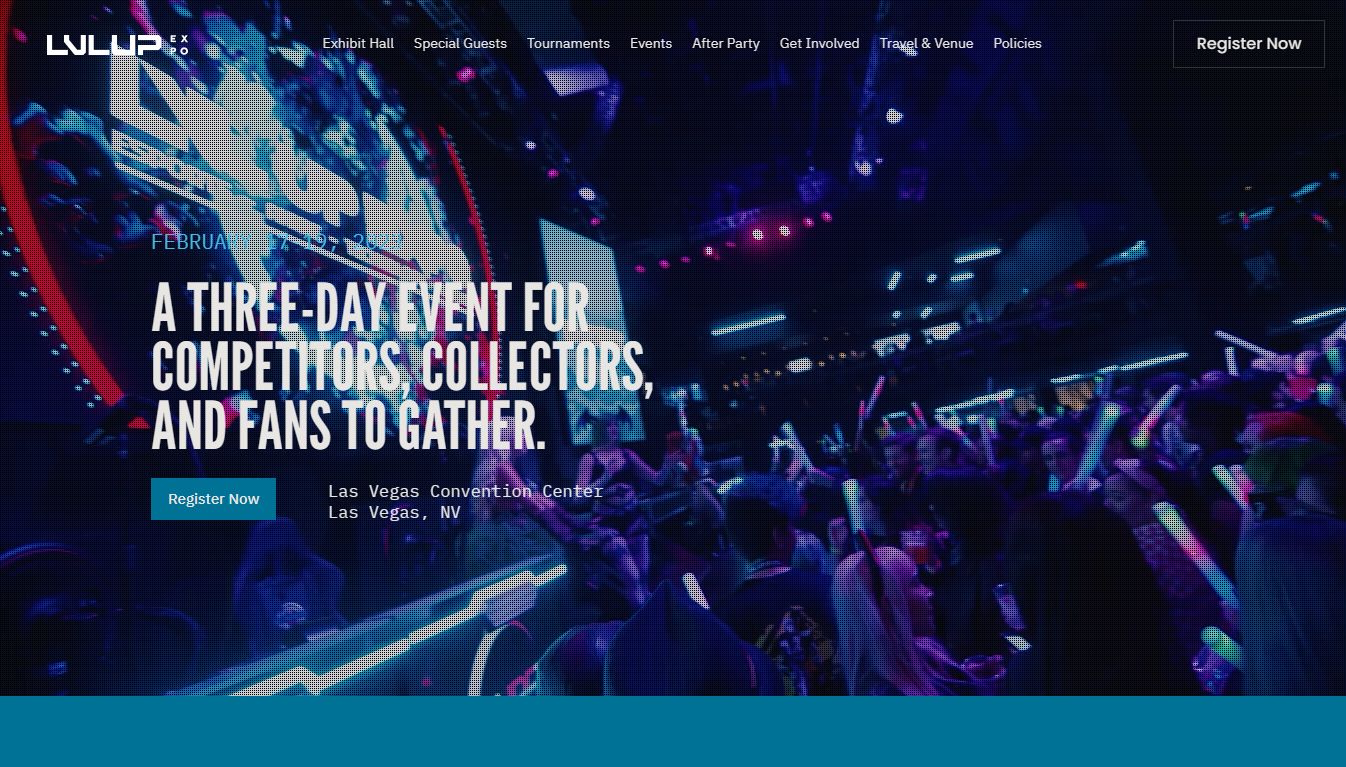 Lastly, there is LVL UP EXPO which comes third on our list. It is an annual event featuring a rich twisty combo of gamers, cosplay enthusiasts, and fans all over. At the time of writing, it is soon to hold its 10th annual event from February 17-19, 2023.

LVL UP EXPO is better known for featuring an exciting combination of Gaming Tournaments, Exhibitor Halls, Cosplay Contests, Panels, Workshops, as well as an Artist Alley. To add an extra layer of excitement, there are Live Performances as well!


In each of their events, LVL UP EXPO features several iconic fighting eSport games. One such that will be featured in the upcoming 2023 event is DNF Duel.

Currently, DNF Duel is the latest game from Arc Systems Works. It showcases some of the best cutting-edge game visuals and delivers a stunning gameplay fighting experience. Being a relatively new title, it is remarkable to see that it has quickly become a hit famous eSport title. Recently, Arcrevo Japan 2022 held a $15K prize tournament for the game.
@"everyone"