11-08-2022, 11:15 PM

(This post was last modified: 11-13-2022, 04:42 PM by

AnimeGamer

.)
3 Best PvP Games of MMORPG in 2023
Here are 3 of the best epic PvP Games of MMORPG in 2023. If you are looking for MMORPG games that implement decent PvP gameplay, continue reading!
Table of Contents
Figure 1. Dungeon Fighter Online
Platforms: Microsoft Windows
Dungeon Fighter Online
is a hit-famous fantasy-inspired beat'em up fighting MMORPG game that was developed by Neople in 2005. It is a free-to-play PvP game and is exclusively available on the Windows platform.
Its tremendous popularity has led the game to be ever-evolving with continuous updates from the developers. As of March 2020, Dungeon Fighter Online has a humongous community of over 700+ million registered users.
Dungeon Fighter Online
is a 2D side-scrolling video game that reimagines the retro style of classic old-school gaming. Apart from its epic solo story mode, the game also offers PvP matches between players and even allows them to form their own guilds, too. Dungeon Fighter Online showcases some of the best jaw-dropping fighting visuals and satisfying combat mechanics. One just cannot get enough of this epic PvP game.
Dungeon Fighter Online gives players an initial option of
16 diverse classes
to choose from: Slayer, Fighter, Gunner, Mage, Priest, Thief, Knight, Demonic Lancer, Agent, Dark Knight, and Creator. Even the male and female versions of some of these classes vary in their stats and attributes. Making things more strategic, Dungeon Fighter Online goes a step further by offering the option of advancement classes for each class which is also unique in terms of their abilities.
With an almost infinite number of possibilities and a high level of character customization, can you form the most exotic and lethal character in this classic 2D fighting game? Let's find out!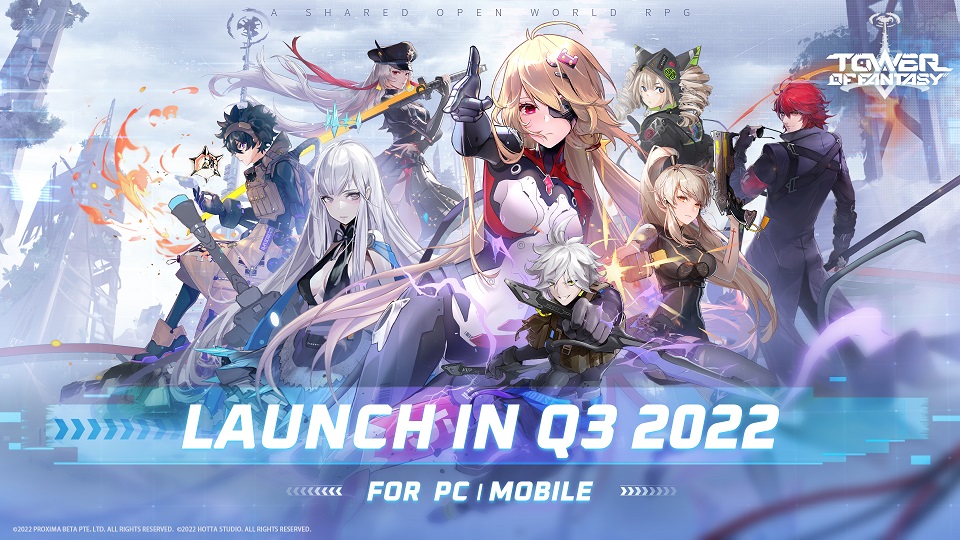 Figure 2. Tower of Fantasy
Platforms: Android, iOS, Microsoft Windows
A jaw-dropping 2021 open-world MMORPG game from Hotta Studio,
Tower of Fantasy
is here to take your action gameplay up a notch! Tower of Fantasy is a free-to-play title that is available on Android, iOS, and Windows, as well as on
Steam
.
The game is set in the far future on a habitable extraterrestrial planet, Aida. Planet Aida is now facing adverse consequences of the unexpected Omnium radiation blast that has left the planet in dire circumstances and in the midst of rising mutant creatures.
Now in the struggle for survival, you travel around the planet and fight off deadly creatures. Tower of Fantasy delivers some of the best aesthetic gameplay visuals and cutting-edge combat mechanics. Since the world of Aida is a shared place, apart from monsters, you can also encounter other players who can either offer assistance or challenge you to a duel. The PvP battles can take place in the hostile open world or in the dedicated Apex League.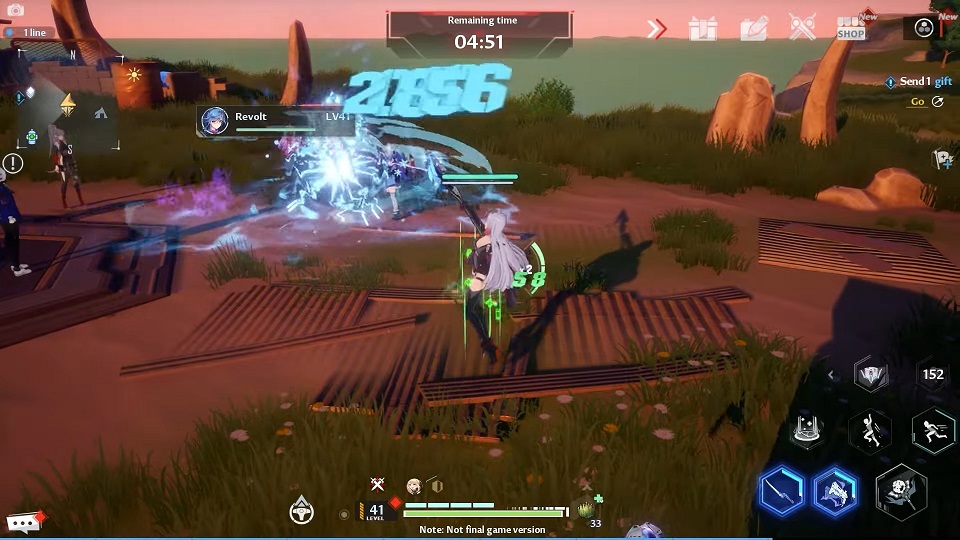 Tower of Fantasy features diverse weapon types with each type belonging to one of the three specified roles: Offense, Defense, and Support. Besides this, each weapon possesses an elemental power which is one of the following: Flame, Ice, Volt, and Physical. Various other statistics, such as Shatter and Charge, further makes each weapon unique and suitable for a particular scenario.
Can you form the best combination of weapons to fight off menacing creatures and crush your opponents in PvP matches in Tower of Fantasy? Let's find out!
Summoners War: Chronicles
Figure 3. Summoners War: Chronicles
Platforms: Android, Microsoft Windows, iOS
Summoners War: Chronicles
is an upcoming MMORPG game developed by Com2uS in 2022. At the time of writing this article, this free-to-play game is set to launch within 3 days on November 10th on Windows platform.
The game is set in the Kingdom of Rahil and players are entrusted to safeguard it at all costs after the rumors of
Tefo, the King of Galagons
, have surfaced that he is coming back. Enveloped in constant fear, the Kingdom of Rahil is looking for a Summoner to protect the kingdom against Tefo's conspiracy of bringing back the ancients.
Summoners War: Chronicles gives players the option of choosing
one of the 3 Summoners
which are Cleaf, Orbia, and Kina. Each of the Summoners is specialized in one specific category. Cleaf is a swordsman and can actively protect his squad. Orbia is more of a charming girl with magic powers whereas Kina specializes in healing powers.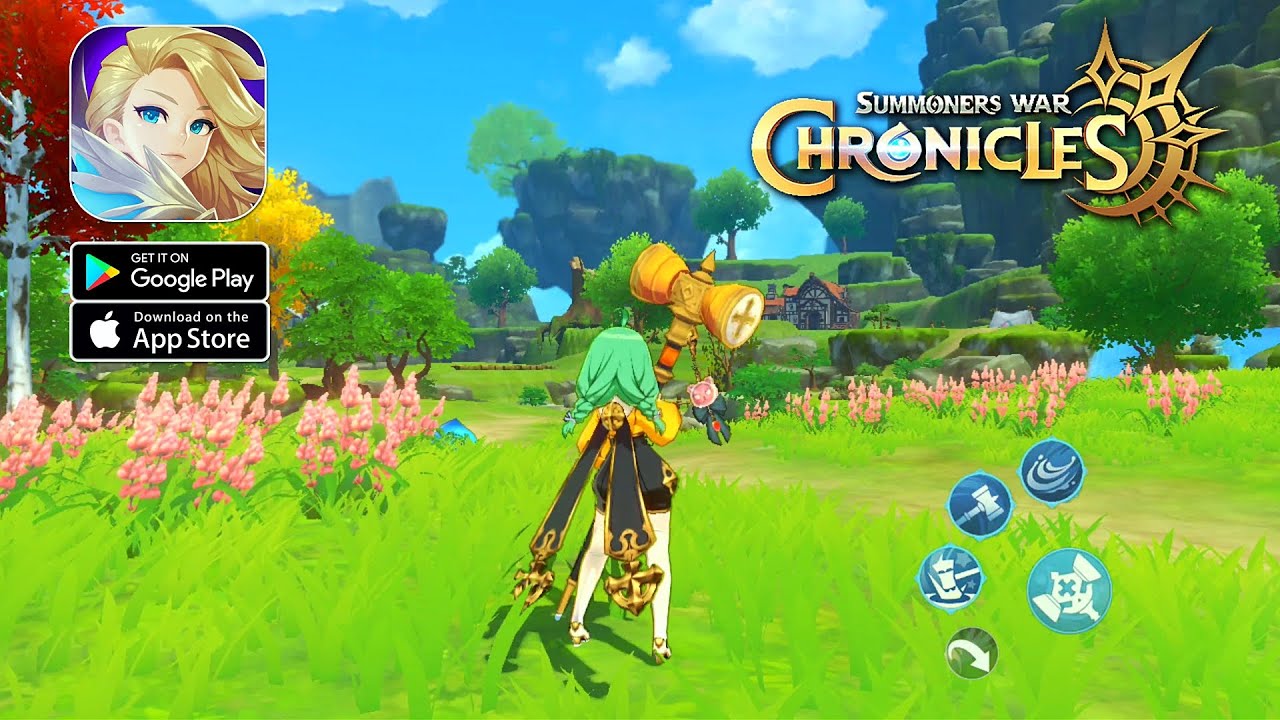 With your chosen Summoner, the game offer players to choose
friendly monsters
to aid them in their quest to save the Kingdom of Rahil. There are more than 350 monsters possessing one of the five unique attributes. These are Light, Dark, Wind, Water, and Fire.
Besides the engaging storyline, in PvP arena matches, can you outperform all of the game's Summoners and claim the highest trophy for yourself? Can you form the most efficient team of monsters and outsmart every other Summoner's monster team formation? Let's find out!
You May Also Like
3 Best PvP Strategy Games on Android in 2023
4 Best PvP Games on PS5 in 2023
4 Best PvP Open World Games 2023
3 Best PvP Games for Low End PC in 2023
3 Best PvP RTS Games in 2023
3 Best PvP Games to Play with Friends in 2023
2 Best PvP Board Games in 2023
3 Best PvP Games on iPhone in 2023
2 Best Turn-Based PvP Games 2023
2 Best PvP Shooting Games for Android 2023
5 Best 1v1 PvP Games 2023
2 Best PvP Games Nintendo Switch 2023
2 Best PvP Games Free in 2023
5 Best PvP Games on Android in 2023
2 Best PvP Survival Games PC 2023
3 Best PvP Games on Oculus Quest 2 in 2023
3 Best PvP Games on PC in 2023
5 Best PvP Strategy Games 2023
3 Best Full Loot PvP Games in 2023
5 Best PvP RPG Games in 2023
5 Best PvP Games Mobile 2023
3 Best Local PvP Games 2023
3 Best PvP Browser Games 2023
5 Best PvP Arena Games 2023
3 Best PvP Racing Games 2023
3 Best PvP Shooter Games 2023
3 Best Free PvP Games on PC 2023
2 Best PvP Gacha Games 2023
2 Best PvP Survival Games 2023
3 Best PvP Card Games 2023
5 Best PvP Strategy Games iOS 2023