11-11-2022, 10:26 PM

(This post was last modified: 04-13-2023, 10:21 PM by

AnimeGamer

.)
3 Best PvP Games on iPhone in 2023
Often it happens that PvP games available on Android are not available on the AppStore. However, this does not mean that iPhones/iPads lack quality PvP games. There are numerous games in the AppStore that are hiding in plain sight. Here are the 3 best PvP games on iPhone in 2023 that you can play right now!
Table of Contents
Figure 1. One Piece Bounty Rush
One Piece Bounty Rush
is a 2018 MOBA game developed by
Bandai Namco Entertainment
. The game is available to download freely on iOS's AppStore as well as Android's Play Store.
One Piece Bounty Rush features 200+ unique characters that lets player forge an iconic team of pirates.
Luffy
,
Zoro
,
Nami
,
Chopper
,
Sanji
,
Franky
, and
Nico
are just a few of the charismatic characters available.
One Piece Bounty Rush outshines in its 4V4 PvP battles where players fight to lay claim to the bounty treasures. PvP battles last 3 minutes each, and in each match, there are 5 treasures to capture. 
Simply laying claim to your treasures is not enough, after capturing you have to hold them as well until the timer runs out. Successfully holding 3 of the 5 treasures till the time out secures you victory. However, capturing and holding all of the 5 treasures for 15 consecutive seconds ensures an instant win.
In PvP battles, players assume one of the 3 key roles. These are runner, defender, and, of course, attacker. Runners are agile and tasked with quickly laying claim to treasures while defenders ensure that captured treasures don't fall into enemy hands. Attackers, on the other hand, beat the hell out of the opposing team and protect their members.
Can you form the strongest team in One Piece Bounty Rush and be the ultimate pirate?
King's Raid
is a side-scrolling game developed by an independent South Korean developer, Vespa, in 2016. The free-to-play game is available on both iOS's AppStore and Android's Play Store.
Apart from its highly immersive story mode and stunning gameplay visuals, King's Raid features one-of-a-kind PvP battles. There are more than 100 characters in the game and each character belongs to one of the
7 unique classes
: knights, warriors, assassins, archers, mechanics, wizards, and priests. 
The characters themselves are unique in terms of their strengths and weaknesses in each class, and furthermore, possess one of the 2 types of attacks. Attacks are either physical or magical. Moreover, King's Raid allows players to upgrade their characters as well which improves their in-game statistics.
The game's PvP battles are essentially 4V4. To hype up its tactical and strategic elements, King's Raid further divides the team battle formations into three categories: front line, middle line, and the last line.
Furthermore, to make each team as personalized as possible, the game lets players customize their heroes, making them different and unique for each user.
With 7 diverse classes and 100+ characters, can you figure out the most perfect combination of team heroes that nobody can defeat?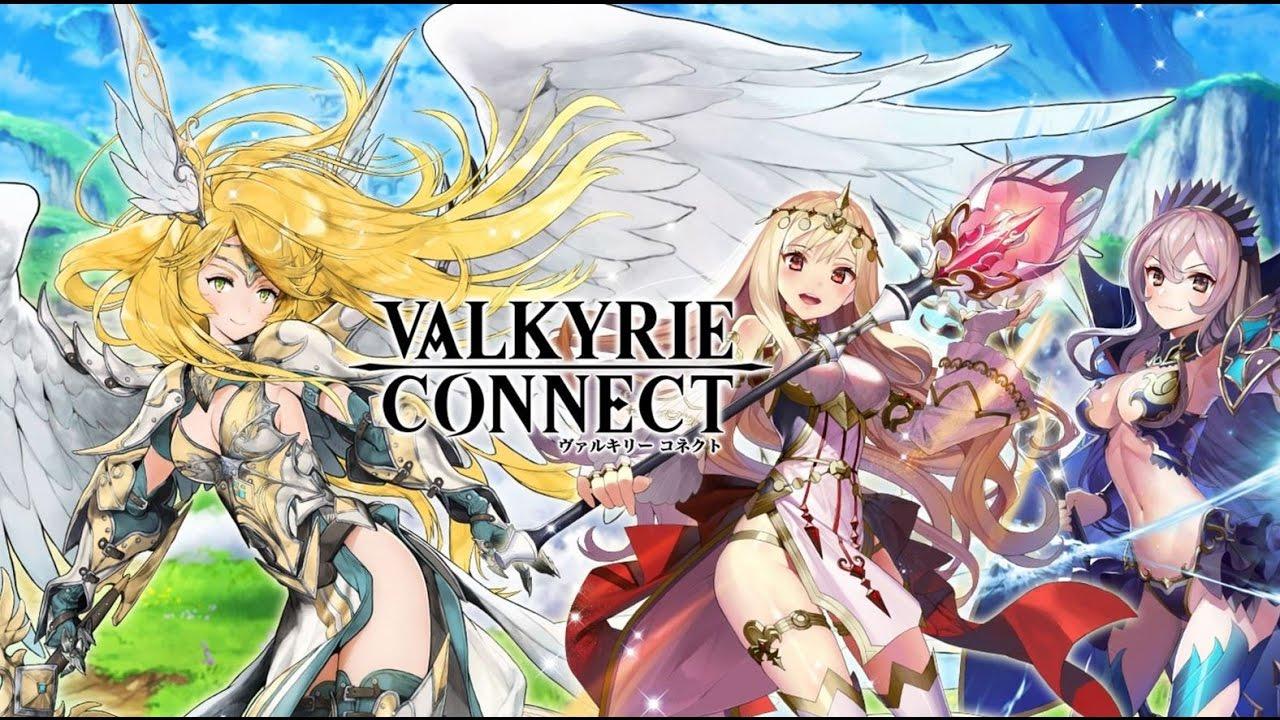 Figure 3. Valkyrie Connect
Released in 2016 by
Ateam Entertainment Inc.
,
Valkyrie Connect
is a fantasy-inspired RPG game developed for Android's Play Store as well as iOS's AppStore. The game app is free to play and features highly-competitive 5V5 PvP battles.
Valkyrie Connect finds its roots in Norse mythology and features tons of Heroes; ranging from Elves and Dwarves to Jotun and Garm for players to choose from. The game boosts up its strategic gameplay by allowing tremendous freedom to players in upgrading and improving their heroes' abilities. 
By collecting souls in the game, players can increase their characters' star ratings. Attaching orbs to certain stats upgrades them. Moreover, players can also equip their heroes with secondary weapons such as swords. What makes this element more interesting is the fact that these secondary weapons can also be upgraded as well, and that too, independently of their hero character!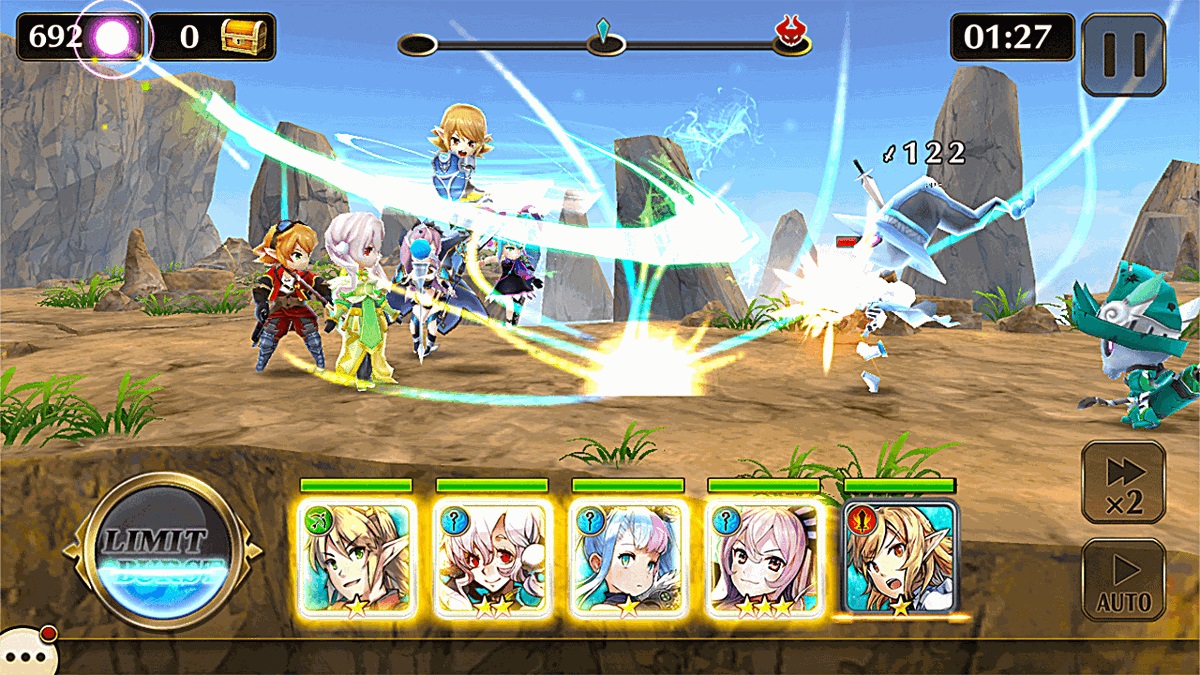 Valkyrie Connect further ramps up its strategic gameplay by introducing another feature: Limit Burst. Limit Burst is the strong attack ability a hero has and by forming a team with the same Limit Bursts, a sort of resonance is formed which increases the team's power exponentially and turn the tide of the battle!
With such a mind-boggling level of freedom, can you form a unique team of heroes that no other player has?
You May Also Like
3 Best PvP Strategy Games on Android in 2023
4 Best PvP Games on PS5 in 2023
4 Best PvP Open World Games 2023
3 Best PvP Games for Low End PC in 2023
3 Best PvP RTS Games in 2023
3 Best PvP Games to Play with Friends in 2023
2 Best PvP Board Games in 2023
3 Best PvP Games of MMORPG in 2023
2 Best Turn-Based PvP Games 2023
2 Best PvP Shooting Games for Android 2023
5 Best 1v1 PvP Games 2023
2 Best PvP Games Nintendo Switch 2023
2 Best PvP Games Free in 2023
5 Best PvP Games on Android in 2023
2 Best PvP Survival Games PC 2023
3 Best PvP Games on Oculus Quest 2 in 2023
3 Best PvP Games on PC in 2023
5 Best PvP Strategy Games 2023
3 Best Full Loot PvP Games in 2023
5 Best PvP RPG Games in 2023
5 Best PvP Games Mobile 2023
3 Best Local PvP Games 2023
3 Best PvP Browser Games 2023
5 Best PvP Arena Games 2023
3 Best PvP Racing Games 2023
3 Best PvP Shooter Games 2023
3 Best Free PvP Games on PC 2023
2 Best PvP Gacha Games 2023
2 Best PvP Survival Games 2023
3 Best PvP Card Games 2023
5 Best PvP Strategy Games iOS 2023