07-13-2023, 02:30 PM

(This post was last modified: 11-02-2023, 03:50 PM by

AnimeGamer

.)
4 Best Anime Battle Royale Games 2023

Dive headfirst into the gripping universe of 2023's top four Battle Royale Games that'll have you at the edge of your seat! Witness ordinary lives turned upside down as characters are thrust into merciless battlegrounds where brains and brawn are their only hope. Get ready to explore the uncharted depths of human resilience as each harrowing tale unfolds. Be prepared to lose yourself in the mesmerizing artwork, pulse-pounding action, and thought-provoking narratives that define the year's most unforgettable games.

Table of Contents
Eternal Return - MOBA & Battle Royale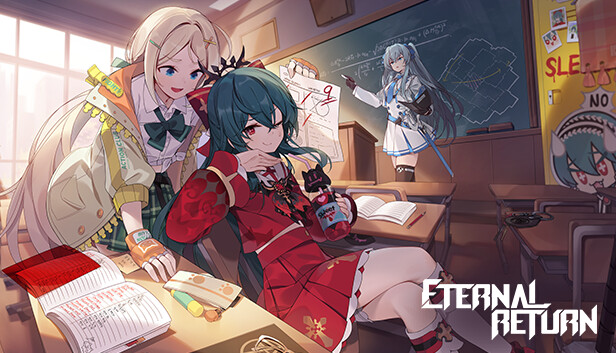 Figure 1-1. Eternal Return Cover Art



Platforms: (Windows)



In a realm where time waltzes to a unique beat, the captivating game of Eternal Return emerges, merging MOBA and Battle Royale genres into an innovative gaming experience. This entrancing phenomenon captivates players with its cyclical nature, echoing the timeless concept of eternal recurrence and weaving an intricate tapestry of ever-evolving stories. Heroes step out from obscurity, confronting their deepest fears and uncovering their hidden strengths. As they traverse the game's mystical landscape, they're reminded that life's most profound lessons emerge from the cyclical journey of existence.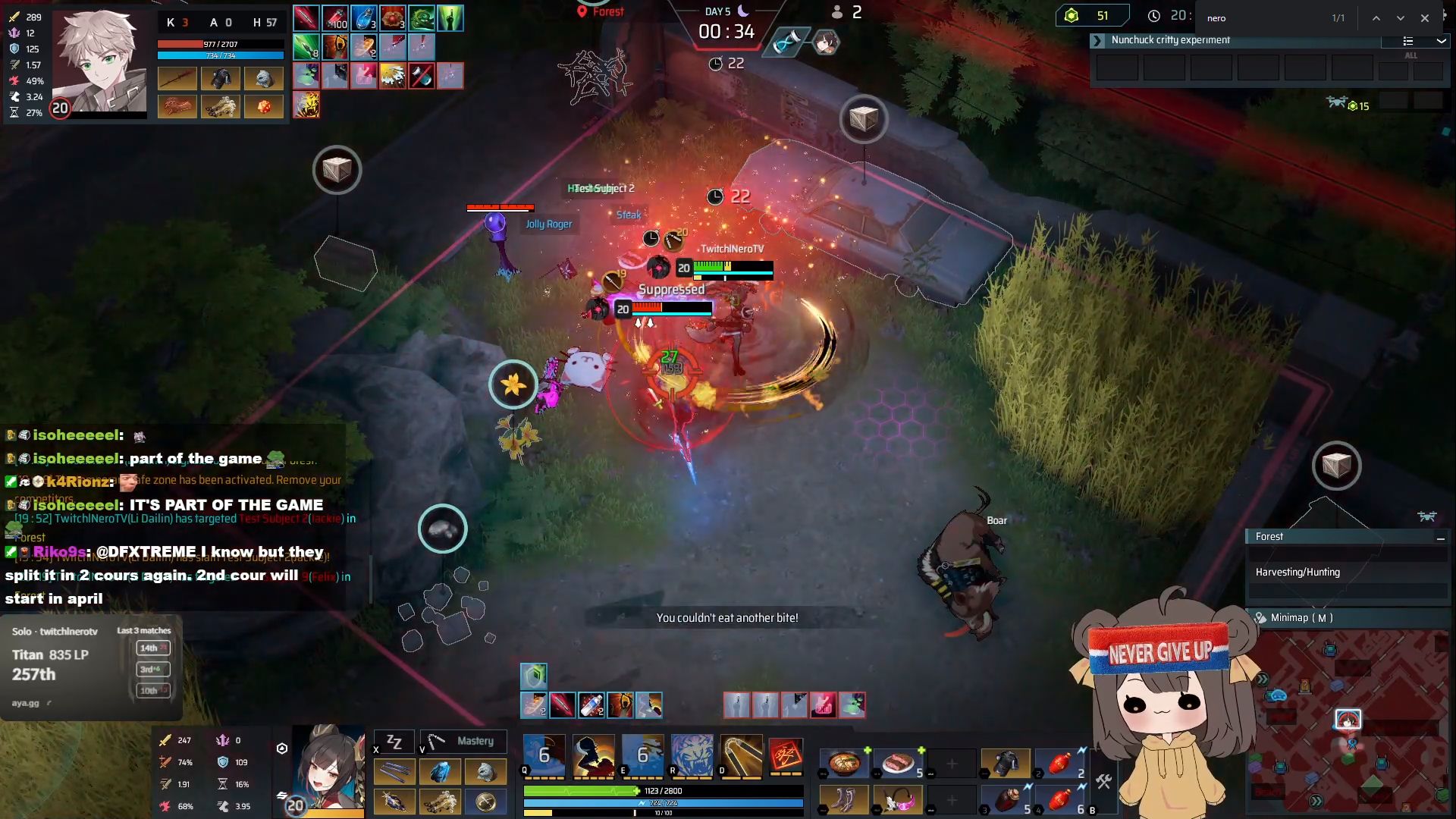 Figure 1-2. Eternal Return Gameplay

The game's genius lies in its harmonious blend of MOBA and Battle Royale gameplay, forging a singular mix of strategy and pulse-pounding action. The game's enthralling universe pays tribute to the boundless human imagination, transforming the mundane into the extraordinary. As fate's wheel spins and the cycle of Eternal Return unfolds, players find themselves engulfed in a mesmerizing kaleidoscope of infinite possibilities. This unrivaled gaming experience defies genre and boundaries. Delivering a journey players will not soon forget.

Super Mecha Champions - Shooter & Battle Royale
Figure 2-1. Super Mecha Champions Cover Art



Platforms: (Android and Windows)



In the adrenaline-fueled universe of Super Mecha Champions, colossal mechanical behemoths tower over a futuristic cityscape, their awe-inspiring presence igniting a fierce competitive spirit. This enthralling game stands as a testament to the mecha genre, melding the ferocity of Battle Royale with innovative mecha mechanics to deliver an unparalleled gaming experience that enchants players worldwide. Gamers embrace the roles of daring pilots, commanding these awe-inspiring titans as the metropolis transforms into a sprawling, high-stakes battleground. Players must employ cunning and strategy to outwit and outmaneuver adversaries in heart-stopping, metal-crunching combat, where only the most tenacious and skillful emerge triumphant.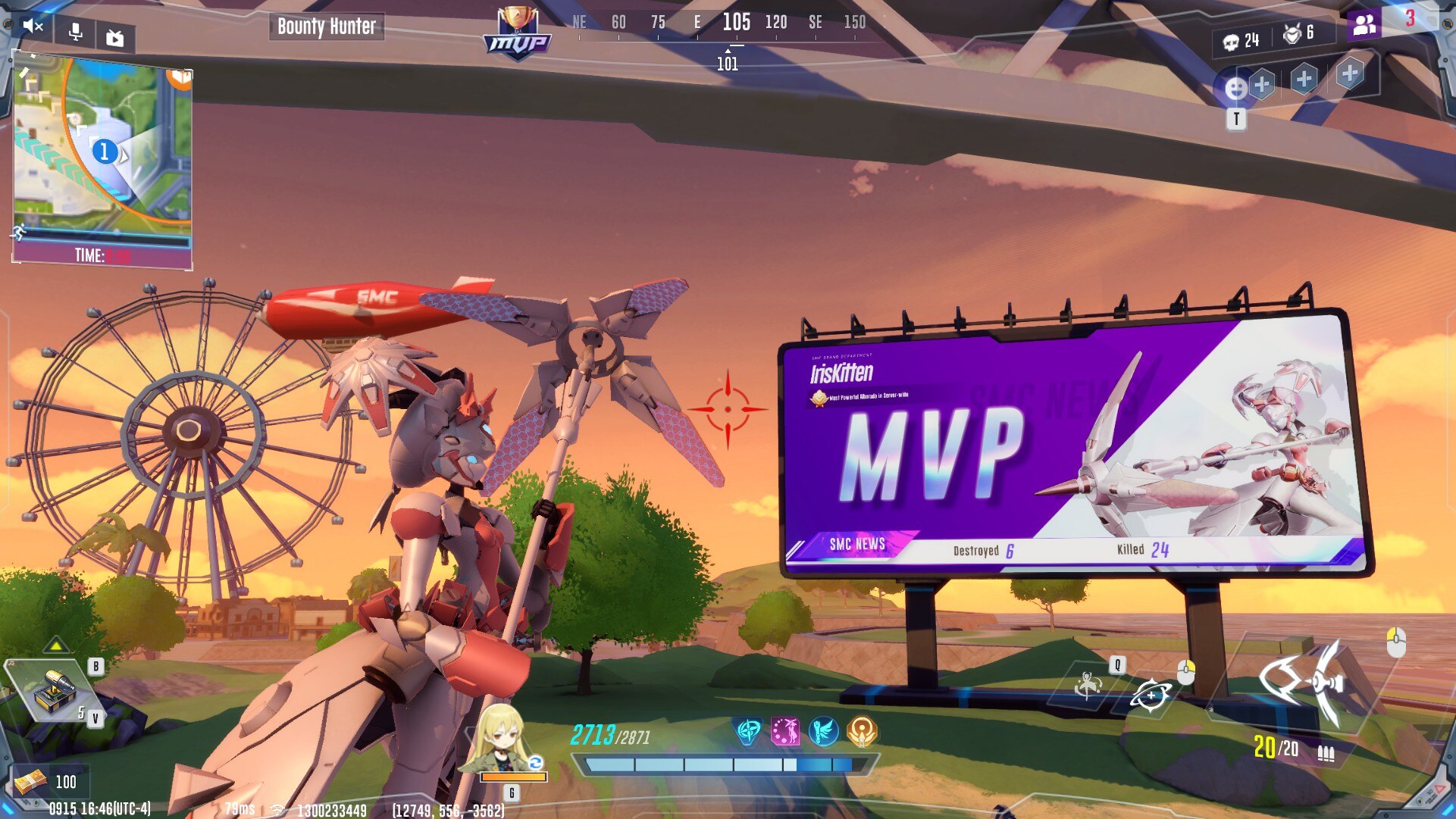 Figure 2-2. Super Mecha Champions Gameplay

The game's vivid visuals and mesmerizing storytelling immerse players in a world where fantasy and reality meld seamlessly. Each electrifying confrontation is a high-stakes gambit as champions progress and unlock an arsenal of new mechas and abilities. This customization empowers players to forge their unique signature battle styles, adapting to the ever-changing dynamics of the battlefield. In essence, Super Mecha Champions is a spellbinding odyssey that masterfully weaves Battle Royale intensity with groundbreaking mecha mechanics. Players will find themselves enthralled and yearning for more as they gear up, pilot, and embark on the unforgettable thrill ride of a lifetime in this captivating mecha extravaganza.

My Hero Ultra Rumble - Fighting & Battle Royale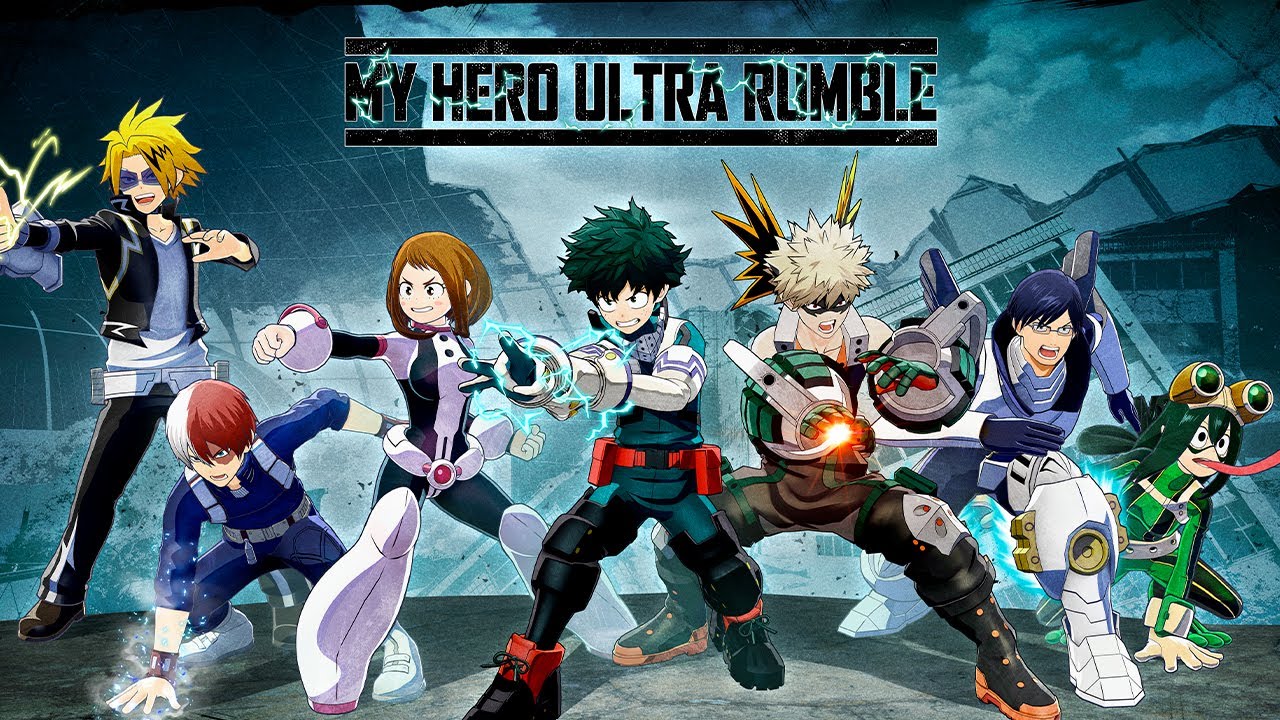 Figure 3-1. My Hero Ultra Rumble Cover Art



Platforms: (PlayStation, Nintendo Switch, Xbox and Windows)



Immerse yourself in the captivating realm of My Hero Ultra Rumble, where a dazzling array of heroes and villains come alive, stirring the imagination and igniting the fire within. Drawing inspiration from the beloved My Hero Academia, this enthralling game invites players to embark on a mesmerizing journey, delving deep into the intricate dance of good and evil amidst heart-racing action and riveting drama. Ultra Rumble beckons gamers to inhabit the personas of their cherished characters, wielding awe-inspiring powers and treading the razor's edge between justice, redemption, and valor. Every high-stakes confrontation is a masterful fusion of strategy and skill, as players navigate a constantly evolving battlefield where the stakes reach dizzying heights.

Figure 3-2. My Hero Ultra Rumble Gameplay

The game's striking visuals and enchanting storytelling plunge players into a world where fantasy and reality blend effortlessly, and where heroes rise against overwhelming odds to etch their names in history. As players advance, they unlock a treasure trove of characters, abilities, and attire, allowing them to sculpt their ultimate hero persona and create a lasting legacy. My Hero Ultra Rumble transcends the realm of gaming; it's a tribute to the indomitable human spirit, showcasing the power of perseverance, resilience, and unity in the face of seemingly insurmountable challenges. Players will find themselves captivated and invigorated as they explore this vivid, action-packed universe, joining the ranks of heroes and etching their own enduring mark. So, ignite your quirk and prepare for the adventure of a lifetime.

Tower of Fantasy - MMORPG & Battle Royale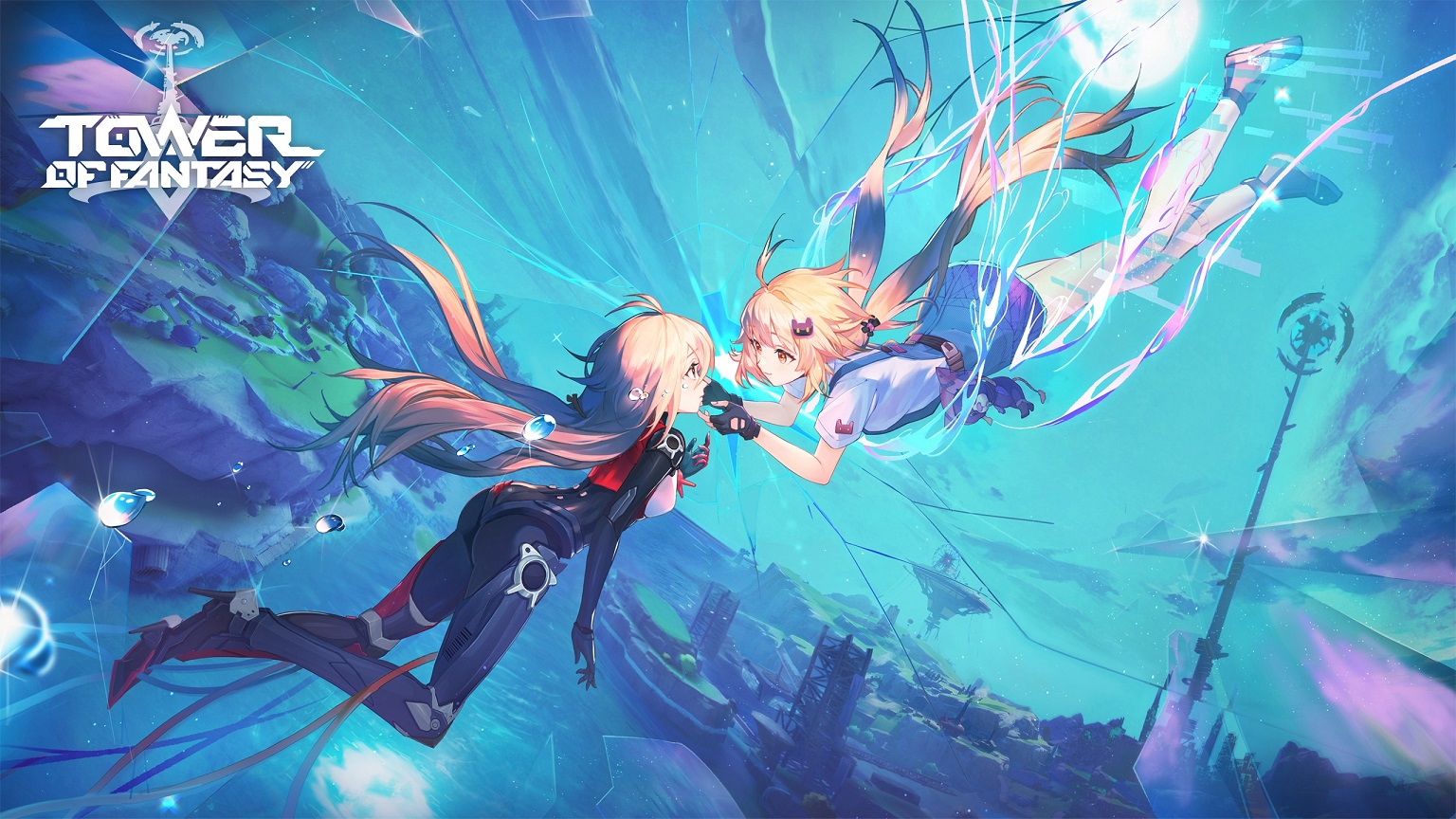 Figure 4-1. Tower of Fantasy Cover Art



Platforms: (PlayStation, Android, iOS, GeForce Now, and Windows)



To say that the gaming industry has changed a lot since the release and massive succes of Genshin Impact would be an understatement. As it brought free-to-play games and their monetization method to the forefront of gaming. While the change was seen favourably by companies many gamers hated it as it only prioritized making a profit instead of a good game. Or so was the case until the release of Tower of Fatnasy a game that was not only to match Genshin in terms of quality but also surpassed it in many ways. The game sees us waking up in a weird land with supernatural powers, which cause us to become embroiled in a political scheme with the factions of the world. A key factor for the narrative is the pace at which it unfolds and how it delivers exposition to the players. Not only does the game rely on environmental storytelling, but it also makes an effort to establish the characters and their backstories.

Figure 4-2. Tower of Fantasy Gameplay

As for the combat, the game has multiple modes in which it can be played and the most popular one is the battle royale mode. Which is a breath of fresh air in a genre filled with cheap knockoffs. As it not only offers a wide variety of weapons and skills, it also features many different environmental obstacles which add new ways to approach any given combat scenario. Players can also form teams with their friends or choose to go solo for the thrill of a lifetime. So what are you waiting for Tower of Fantasy is free and who knows where your adventure might lead you.