10-27-2022, 06:21 PM

(This post was last modified: 04-15-2023, 03:10 AM by

AnimeGamer

.)

5 Best Anime Games With Character Creation 2023

Welcome to our in-depth look at the 5 Best Anime Games With Character Creation in 2023! As avid fans of both anime and gaming, we understand the excitement that comes from immersing yourself in a world inspired by your favorite animated series, and nothing enhances that experience quite like the ability to create your very own unique character. That's why we've handpicked the top anime games with character creation that truly allow you to unleash your creativity, while delivering a captivating gaming experience worthy of your time. From breathtaking visuals to engaging storylines, these titles offer endless possibilities for anime enthusiasts and gamers alike. So, buckle up and join us on this thrilling journey as we explore the vibrant universe of anime games with character creation in 2023!

Table of Contents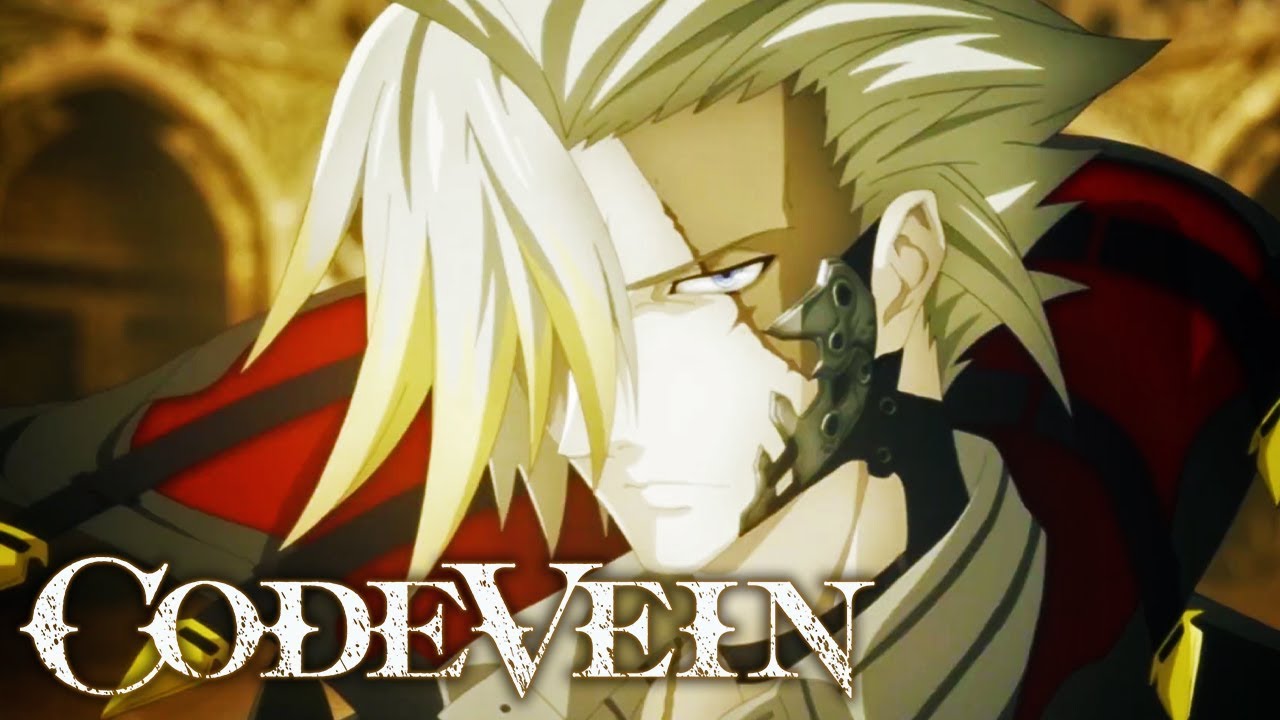 Platforms: PlayStation 4, Xbox One, Microsoft Windows



Dark souls type games have taken over the world by storm, and gamers have considered many a cheap cash grab. But Bandai Namco set out to fix that, and Code Vein is the result. It is truly one of the best dark soul-style anime games. Bandai Namco has spent much time ensuring that the game's combat is as reactive and immersive as possible. This also somehow resulted in creating the best character customization and creation ever. You can easily use it to recreate all of your favorite anime characters or even real-life characters. This allows for maximum immersion. 

The different weapons allow for different types of play. The story is also intriguing as you awaken to a destroyed world. As you begin to travel, you are ensnared in a plot that sees you unravel the conspiracies that resulted at the end of the world, and slowly, you can find the truth. But is the truth worth it?

Figure 1-2. Code Vein Character Creation

The game has multiple endings depending on how you play and your choices. Let's say the actual end is a true shocker as it puts into question the entire game you have played up to that point. It is a must-play for anime fans wanting a great story and experiencing their favorite anime character.

Figure 2-1. DRAGON BALL XENOVERSE 2



Platforms: Nintendo Switch, PlayStation 4, Xbox One, Microsoft Windows, Google Stadia



Dragon Ball Z is a household name by now. It is the show that defined the lives of many children in the 90s, and many have only wished for one thing to be like Goku. This was not possible for a long time, but now fans finally have a chance to become Goku or even create their DBZ character. Xenoverse 2 has the most extensive cast of DBZ characters ranging from one-note villains to even the mythical Ultra Instinct Goku. If you don't like any of them, you can create your character and make it without restriction. You can choose between many different races, and after that, you can customize the character from multi-colored hair to the most avid Frezia stan.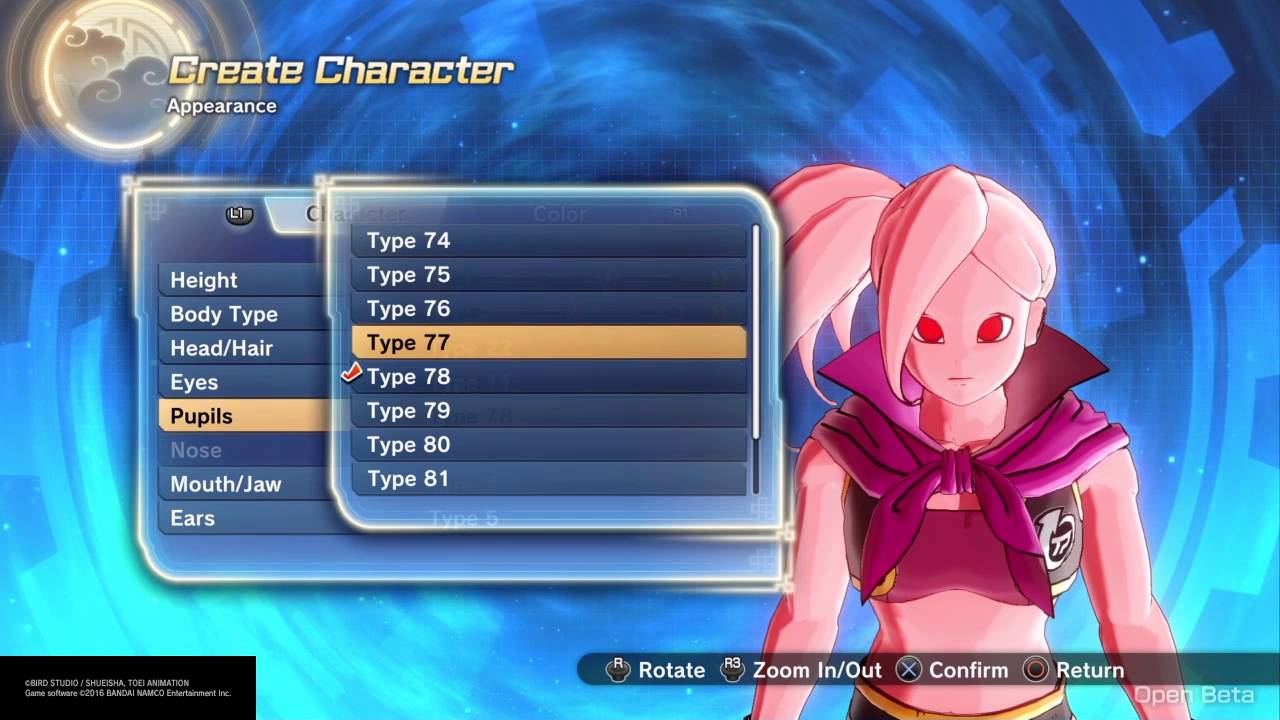 Figure 2-2. DRAGON BALL XENOVERSE 2 Character Creation

The combat is one of the most accurate recreations of DBZs iconic power system. It involves using close-range and long-range attacks, which consume Ki to fight. This system is expanded more in multiplayer as you will have a wide variety to fight your opponents. The story takes place in a Time Bubble as you are a new Time enforcer who must go to many vital battles in the series to ensure the cannon timeline is not disturbed. It is a must-play for DBZ and anime fans alike.

Naruto to Boruto: Shinobi Striker
Figure 3-1. Naruto to Boruto: Shinobi Striker



Platforms: PlayStation 4, Xbox One, Xbox Series X and Series S, Microsoft Windows



Naruto was and is still one of the biggest names in anime. It was a series that defined a generation and helped many find hope and ambition in life. It also has had many successful and fun anime games, like the Ninja Storm series. But they haven't been able to give the players the true scope of Naruto's power system. That's why Shinobi Strikers was such a breath of fresh air when it came out. It allowed you to not only create your character and use any Jutsu of the anime and its extended lore. But also do it while playing online with or against your friends.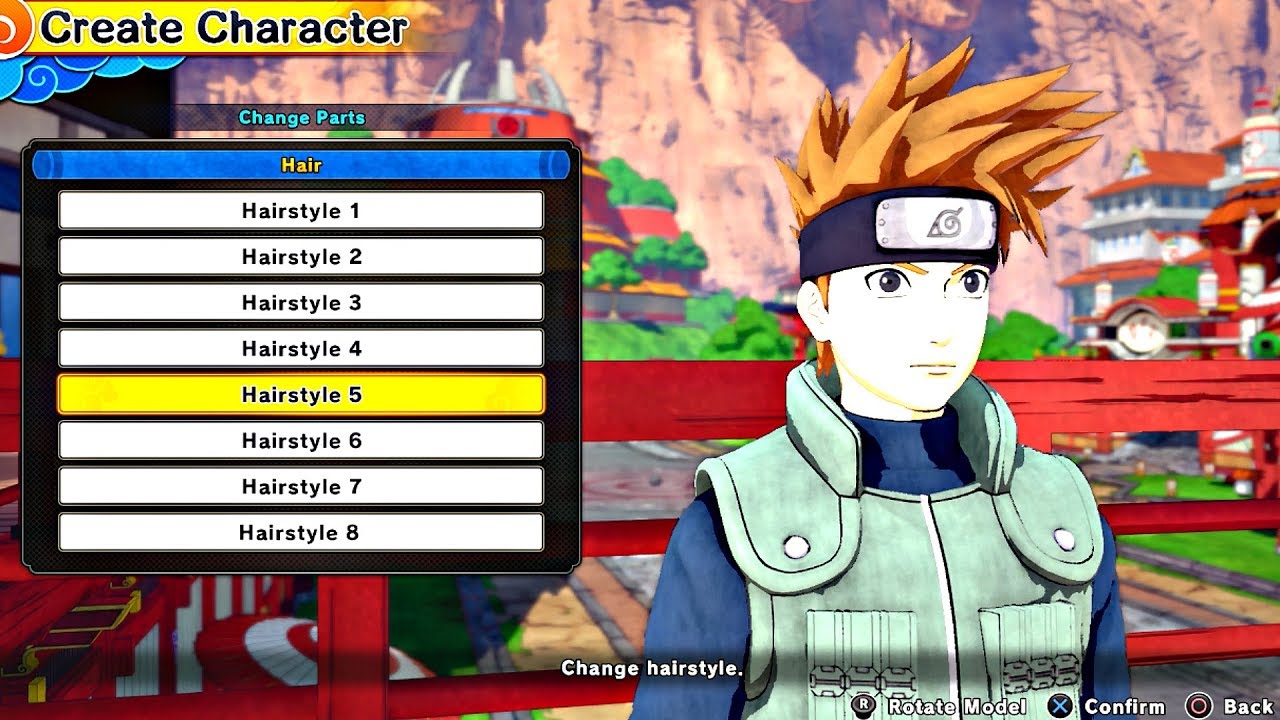 Figure 3-2. Naruto to Boruto: Shinobi Striker Character Creation

The combat is based on the fast melee combo attacks and using Jutsus at the right time to counter and deal massive damage. The Jutsu system follows the animes power system, which means that some are stronger than others at any given time. The multiplayer is also quite good, as the optimized net code allows for far less lag and input delays. This keeps the action going as you finish the wide variety of the mission to progress the story. The many character customization options will allow you to create the ninja of your dreams as you battle with or against your favorite characters. It is a must-play for Naruto fans out there.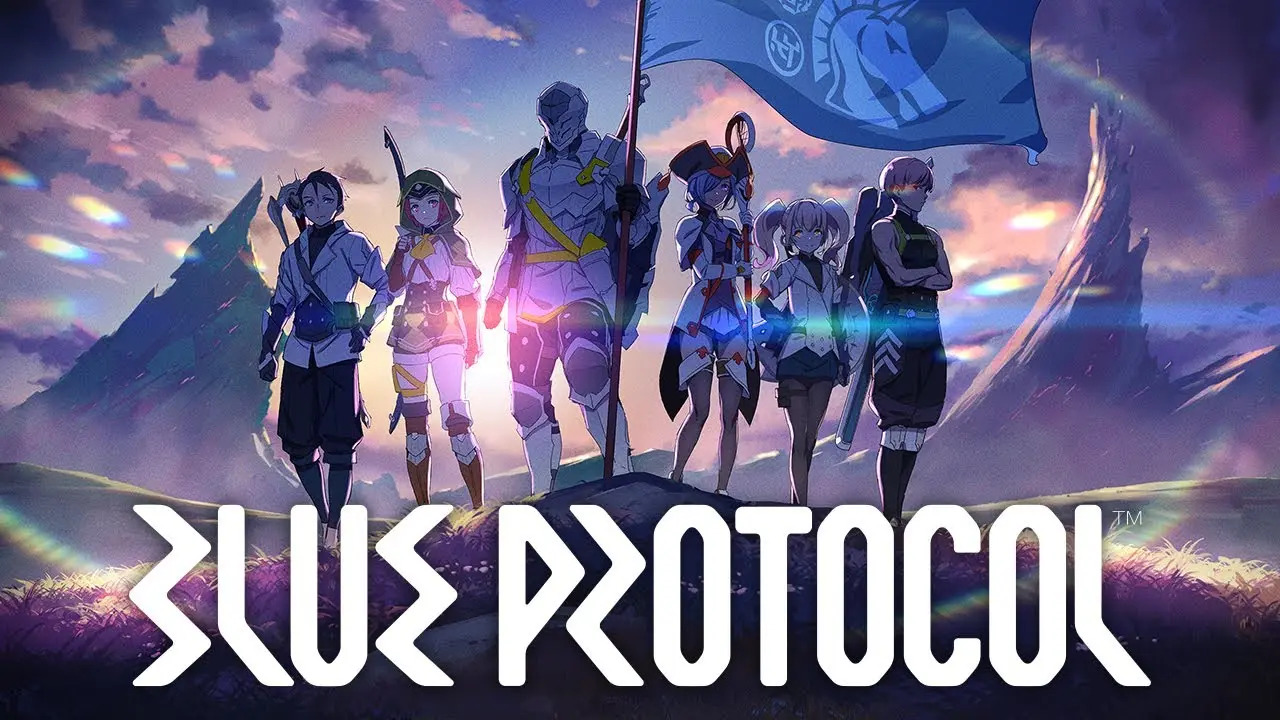 Figure 4-1. Blue Protocol



Platforms: PlayStation 5, Xbox Series X and Series S, Microsoft Windows



Blue Protocol, developed by Bandai Namco Studios, is an action MMORPG set in the vibrant world of Regnus. The game offers players an immersive experience as they explore the landscape, engage in dynamic battles, and unravel the secrets of a lost civilization. It can easily be played on PlayStation 5, Xbox Series X and Series S, and Microsoft Windows. The story unfolds on the continent of Regnus, inhabited by unique races and creatures. Players uncover the remnants of a once-great civilization and learn about the decline of the planet's inhabitants. The game features a lively cast of characters who assist the player on their journey. One of Blue Protocol's standout features is its character creator, which allows players to fully customize their in-game avatar with an extensive range of options, including facial features, hairstyles, body types, and skin tones.

Figure 4-2. Blue Protocol Character Creation

In addition to appearance customization, Blue Protocol offers a class-based system that encourages players to experiment with different playstyles. The dynamic combat system emphasizes fluidity and movement, with stylish, action-packed maneuvers. Cooperative gameplay mechanics enable players to form parties and work together to overcome challenging dungeons, bosses, and other threats. Blue Protocol fosters a strong sense of camaraderie and teamwork, enhanced by social features such as real-time communication and collaboration with fellow players.

In conclusion, Blue Protocol is an exciting addition to the world of MMORPGs, offering a captivating and immersive experience through its rich narrative, breathtaking visuals, and innovative character creator. With its emphasis on player choice and customization, Blue Protocol invites players to fully immerse themselves in the enchanting world of Regnus and become the heroes they've always dreamed of being.

Monster Hunter Stories 2: Wings of Ruin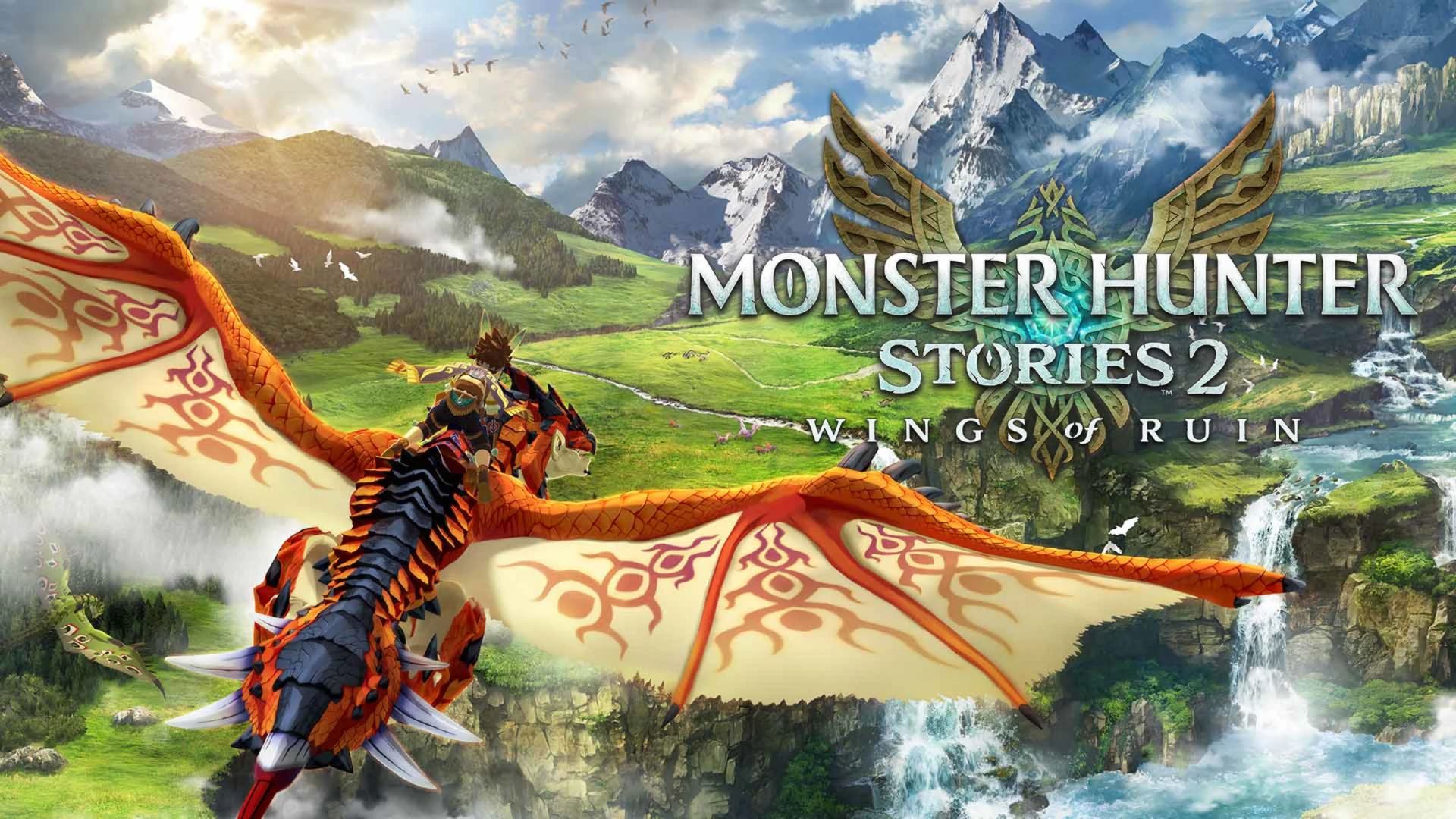 Figure 5-1. Monster Hunter Stories 2: Wings of Ruin



Platforms: Nintendo Switch, Microsoft Windows



Monster Hunter Stories 2: Wings of Ruin, developed by Capcom, is a captivating action-adventure RPG and sequel to the 2016 original. Set in a visually stunning world, the game follows a young Rider who inherits a mysterious egg with the potential to unleash the legendary Rathalos' destructive power. Alongside a diverse cast of characters, the protagonist embarks on an epic journey to uncover the truth behind the Wings of Ruin and avert a world-ending catastrophe. This game is a Windows and Switch exclusive. As a Rider, players form bonds with various Monsties through a unique hatching and taming process. The game offers a wide variety of monsters to collect, each with distinct abilities, traits, and appearances. Players can customize their party and strategically select Monsties for turn-based battles.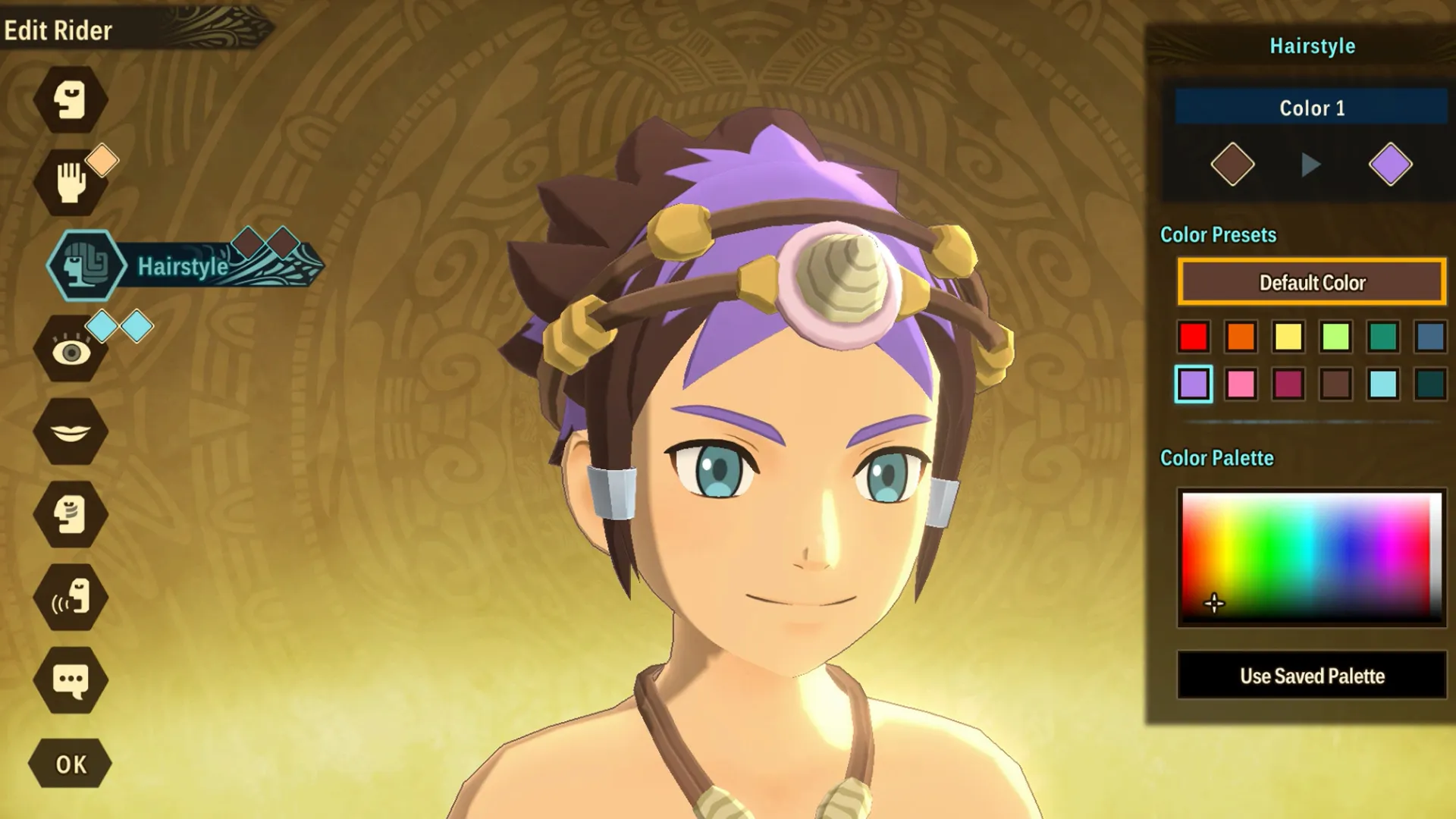 Figure 5-2. Monster Hunter Stories 2: Wings of Ruin Character Creation

Monster Hunter Stories 2 focuses on storytelling and character development while retaining core mechanics of exploration, resource gathering, and monster hunting. The deep storyline is enhanced by richly detailed and diverse environments. The game features single-player and multiplayer modes, including challenging cooperative quests and a unique PvP mode where players pit their Monstie teams against each other. Cross-platform play between Nintendo Switch and PC is supported, allowing shared progress and adventure regardless of platform. Developers continue to support the game with post-launch content, such as new Monsties, quests, and cosmetic items. In conclusion, Monster Hunter Stories 2: Wings of Ruin is an enthralling entry in the Monster Hunter universe, providing an immersive and richly detailed experience for both long-time fans and newcomers. With its engaging narrative, strategic combat, and captivating creature collection, the game offers a rewarding adventure that is not to be missed.
You May Also Like
If you couldn't find your favorite here, you can also check the list of
best anime games
of all time, regardless of platforms and genres. If you're specifically looking for only the list of the best anime games of 2023, you may want to check out:
4 Best Anime Card Games 2023
3 Best Anime Dating Games 2023
3 Best Anime Hack and Slash Games 2023
3 Best Anime Games Free in 2023
3 Best Anime Horror Games in 2023
3 Best Anime Love Games in 2023
3 Best Anime Waifu Games in 2023
5 Best Anime Games on PS5 in 2023
5 Best Anime Games to Play With Friends 2023
5 Best Anime Games on Google Play in 2023
5 Best Anime RPG Games 2023
3 Best Action Anime Games 2023
3 Best Anime Games on Nintendo Switch in 2023
3 Best Anime Games for iOS in 2023
5 Best Anime Games for Low-End PC 2023
3 Best Anime Games Android Offline 2023
3 Best Anime Dress Up Games 2023
3 Best Anime Dating Games for Android in 2023
3 Best Anime Games for Xbox in 2023
3 Best Anime Games on Oculus Quest 2 in 2023
3 Best Free Anime Games for PC in 2023
3 Best Anime Gacha Games in 2023
5 Best Multiplayer Anime Games 2023
3 Best Anime Games Online in 2023
3 Best PvP Anime Games 2023
3 Best Anime Co-Op Games 2023