12-27-2022, 05:37 PM

(This post was last modified: 05-10-2023, 08:05 PM by

AnimeGamer

.)
5 Best Esports Merch 2023

No industry can operate solely on its target audience, requiring everything from investors to sponsors to flourish. This also stands true for esports, as it takes much investment to hold the massive tournaments we see. For this, many esports titles, tournaments, teams, and players have contracts with brands to make merch in their likeness or in some scenarios, make it themselves.

Some fans might want this merch to show their support for the game or the team by buying their clothing apparel. But for many in this day and age, it is not enough as they also want their merch to serve some other purpose, and with good reason, as some items cost a lot of money. This buyer mindset has caused organizations to improve their merch, and some of this merch is listed below in the article.

Table of Contents
Figure 1-1. Custom Dragon Ball Controller Skin

There are many ways players in fighting games can differentiate themselves from their opponents and other players, like wearing particular clothing articles to create an image or using a low-tier character to win a tournament. But the most common method you will find players using is custom controllers, which allows them to show the world a crucial part of themselves while also stating their love for the title. Arcade controllers were a massive craze back in the 2000s. Until stricter regulations were put in place, causing many different tournaments to ban the use of full custom controllers, which might give a player an unfair advantage. That's why now many use controller skins on default controllers to ensure a fair fight.

Figure 1-2. Dragon Ball FighterZ Gameplay

Custom controller skins have been used by many different players. Esports players from SonicFox to Arslan Ash in official tournaments show their love for the esports title, and it can be seen most in Dragon Ball FighterZ. It is a face 2D fighter that sees us using over 40 of the series' most iconic characters. With Arc System Works handling the main combat mechanics, we get some of the smoothest fights with gorgeous animation for the attacks. All of these are balanced, meaning that no one character or move will be overpowered to the level of affecting online competitive play.

Figure 1-3. Dragon Ball FighterZ Controller Skin

And what better way to show your love for the game and series in competitive tournaments like the Evo Championship, which has over $11,350 in the prize pool, than with some custom controller skins of Dragon Ball FigherZ, like the ones found at Gizmo Trims skin store!

Figure 2-1. Guilty Gear Strive Figurine of the Nendoroid Variety

It might not surprise many who have seen other fan bases, but people grow attached to some of the characters and buy merch only relating to them. This might include anything from clothing accessories to custom-made figurines. Figurines are character models that show some iconic features of the character. And in the eyes of many, they might only be for collectors. But in recent years, we have seen many different game studios making these figurines have a secondary purpose, seen most prominently with Nintendo and Amiibo. 

Other companies have taken a different route where they contract third-party groups to make these figurines, to hide extra character lore, and even some foreshadowing in them. This can be seen in some figures based on the characters from the Guilty Gear Strive game.

Guilty Gear Strive is a skill-based 2D fighter that outdoes every game in the series that came out before it. This is due mainly to the combat system, which Arc System Works have perfected. Now every single action has weight behind it and can easily lead to multiple different combos. Combos can also be canceled to defend or perform a reversal. 

With this versatility, it is no wonder that the game has already amassed a strong esports following, where we see the combat system pushed to its max as players battle for prize pools worth up to $21,580. The story is leagues ahead of its competitors as it has a fully flushed-out world and character backstories.

Figure 2-2. Guilty Gear Strive Character Design

These backstories, coupled with the fact that the game has some of the best character designs, are why people buy figurines of its characters. You can get Figurines from sites like Play Asia, which ensure that you get the most authentic product.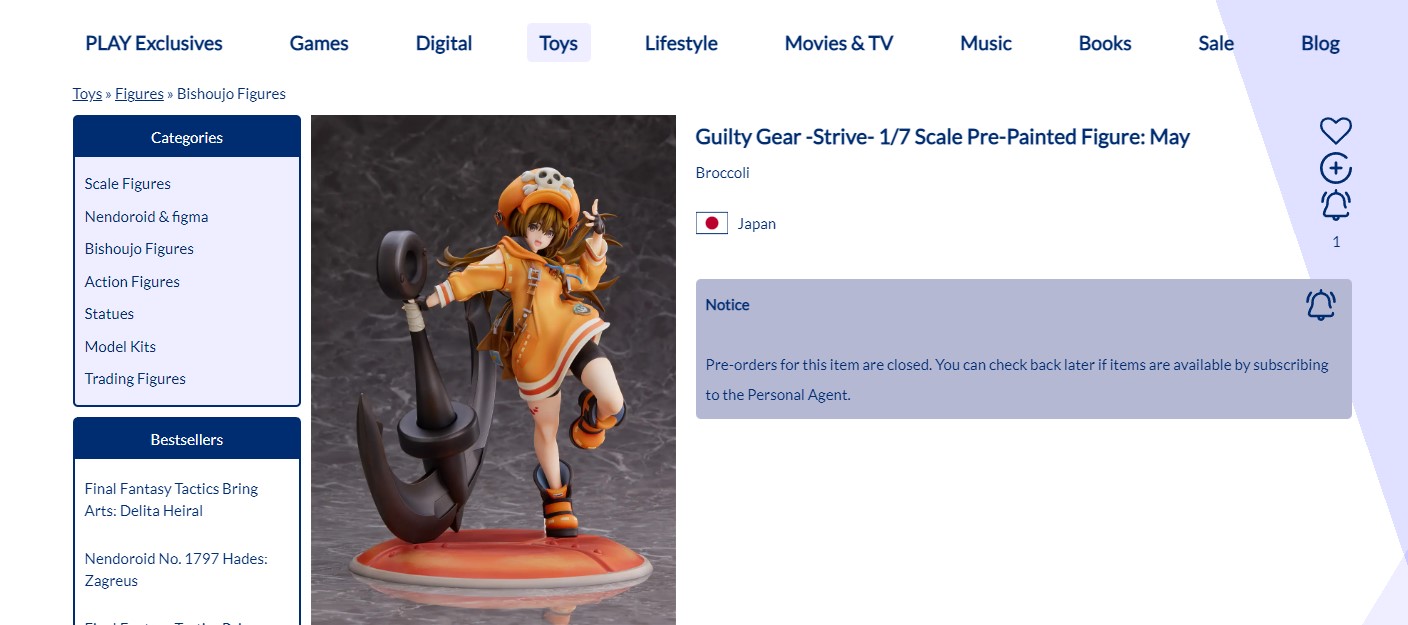 Figure 2-3. Guilty Gear Strive May Figurine
Figure 2-4. Guilty Gear Strive May Figurine 2
Figure 3-1. Shadowverse Sleeves

For many, Esports has always been played on consoles or PCs, but we forget that many of the most beloved esports titles are based on real-world games, which couldn't be more true for card battlers. Many esports titles like Yu-Gi-Oh! and Shadowverse are based on real-life card-collecting games. This allows for many mechanics to be shared between them, making it so that fans of one can easily enjoy the other. In most scenarios, when an esports tournament is held for these games by their original developer, they also have certain rare physical cards as the awards for winning. You might think these cards are just for you, but they are some of the rarest ones available on the market, and for them, you will require card sleeves to ensure that those cards stay safe because who knows when the prices may rise as they did for the Pokemon cards. One esports title which has given out rare physical cards for tournaments before is Shadowverse CCG.

Figure 3-2. Clean Shadowverse UI

Shadowverse is one of the most accessible card battler esports on the market. This is due to the easily understood UI and basic combat mechanics. You can build your custom deck and then use it to battle against other opponents online. The cards are beautifully drawn and easily convey their purpose to the player. The developers balance the meta to ensure no single overpowered strategy ruins everyone's fun. This has led many from Asian countries to flock to the game as it provides them with much enjoyment.

Figure 3-3. Shadowverse Physical Sleeves

And if you can win Rage Shadowverse or the Shadowverse tour, alongside the massive prize pool worth $2,293,296, you will also get rare cards and so to protect them, why not get some Shadowverse-themed card sleeves from Amazon.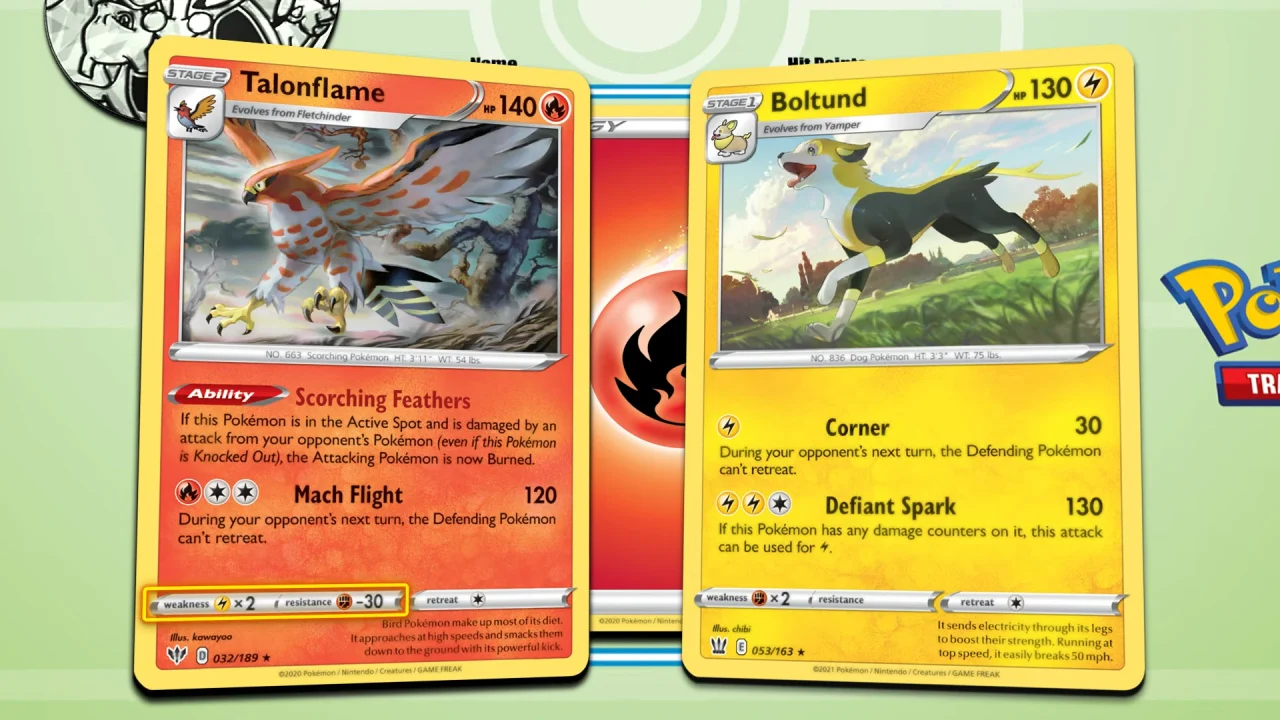 Figure 4-1. Trading Cards

In a realm where collectible trading cards hold sway, captivating enthusiasts with their intricate artwork and strategic gameplay, Pokémon TCG emerges as a paragon of innovation. As if touched by the magic of the Galar region, the Pokémon Sword and Shield expansion has left an indelible mark on the world of trading cards, breathing new life into this fantastical realm. Collectible trading cards weave stories of imagination, transcending the boundaries of their physical form. When Pokémon Sword and Shield, the video games, unveiled the Galar region, fans eagerly anticipated the trading card realm's response. Like a beacon of creative brilliance, the Sword and Shield expansion arrived, merging the worlds of video games and trading cards in a dance of harmony.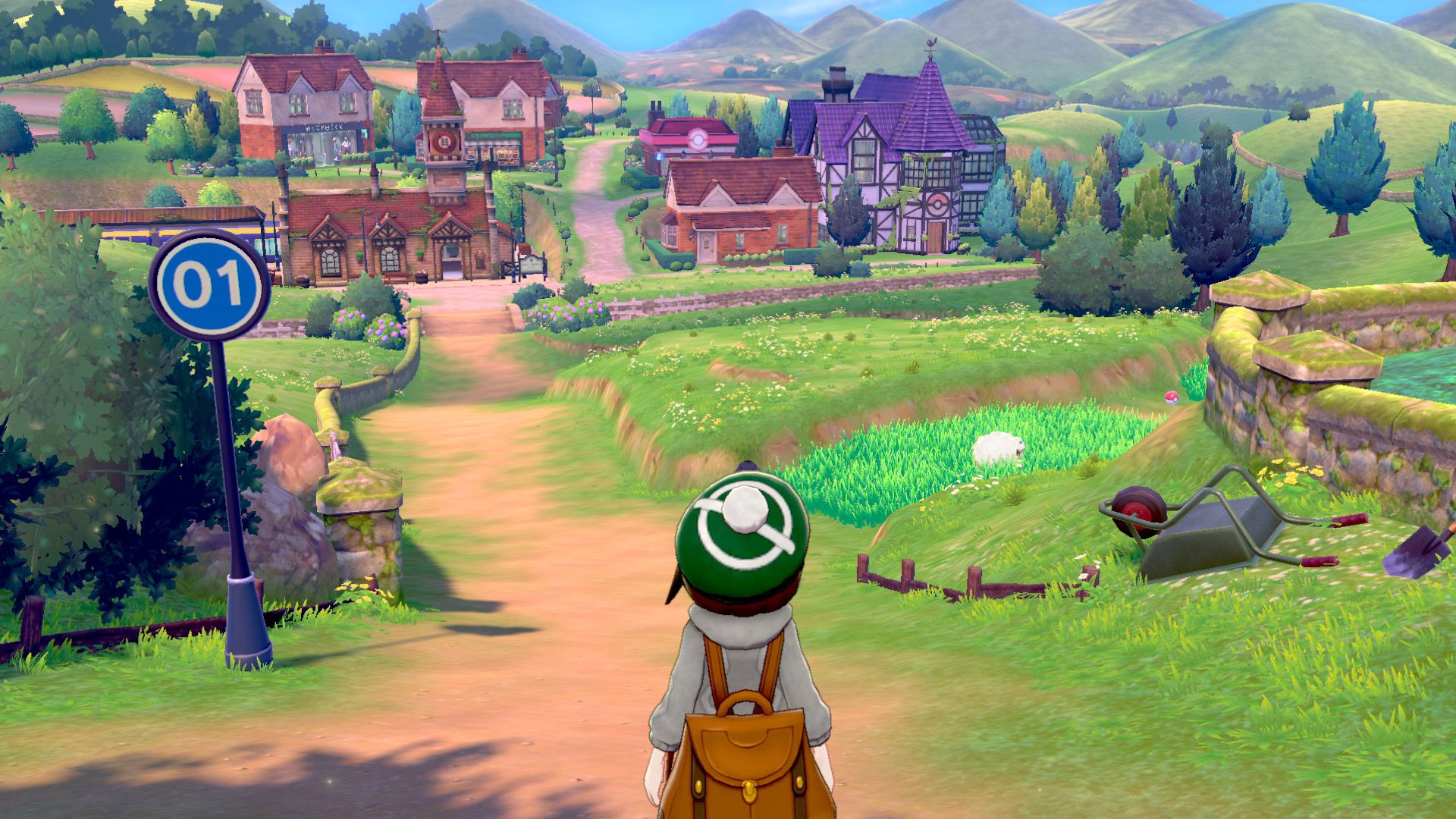 Figure 4-2. Pokémon Sword and Sheild

This expansion saw the introduction of the mighty V and VMAX cards, a tribute to the Dynamax and Gigantamax forms from the video games, injecting a surge of energy into the TCG battles. In this mesmerizing union, the essence of Pokémon video games flowed seamlessly into the hands of trading card aficionados. This inevitably led to the massive popularity of the games resulting in some of the biggest esports tournaments, such as the 2022 Pokemon Video Game World Championships. Which had a collective prize pool of $51,500, enough to get any fan started on their card-collecting journey.

Figure 4-3. Trading Card Collections

Whispers of the Galarian forms, such as the ethereal Galarian Ponyta, further enchanted the trading card landscape. These mystical variations offered fresh abilities and strategies, inviting players to explore uncharted realms of possibility within the card game. In conclusion, the collectible trading card universe has been forever transformed by the enchanting influence of Pokémon Sword and Shield. This expansion has deftly intertwined new game mechanics, mesmerizing artwork, and captivating characters, ensuring that the legacy of Pokémon TCG remains etched in the hearts of fans and the annals of trading card history.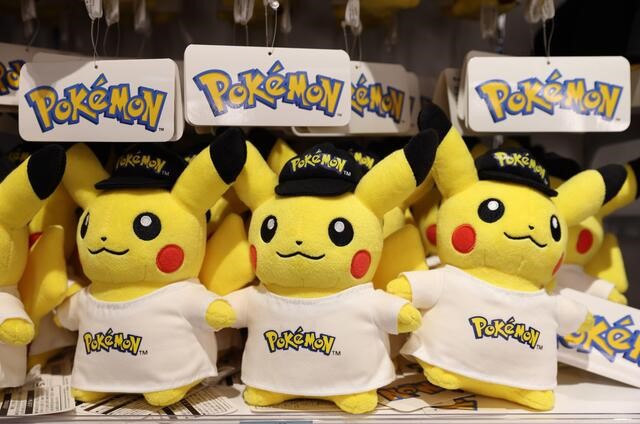 In a world where imagination reigns, plushies stand as cuddly guardians of joy, weaving tales of comfort and delight. These soft, whimsical creatures have long been beloved companions, their tender embrace a balm for weary souls. Amidst the pantheon of plushies, the Pokémon realm reigns supreme, echoing the vibrant spirit of adventure found within the games. As the sun rose on a new era of gaming, Pokémon Unite emerged, beckoning players to engage in exhilarating battles on the Nintendo Switch and mobile devices. The excitement rippled through the plushie realm, as they bore witness to an enthralling fusion of Pokémon and multiplayer online battle arena (MOBA) gameplay.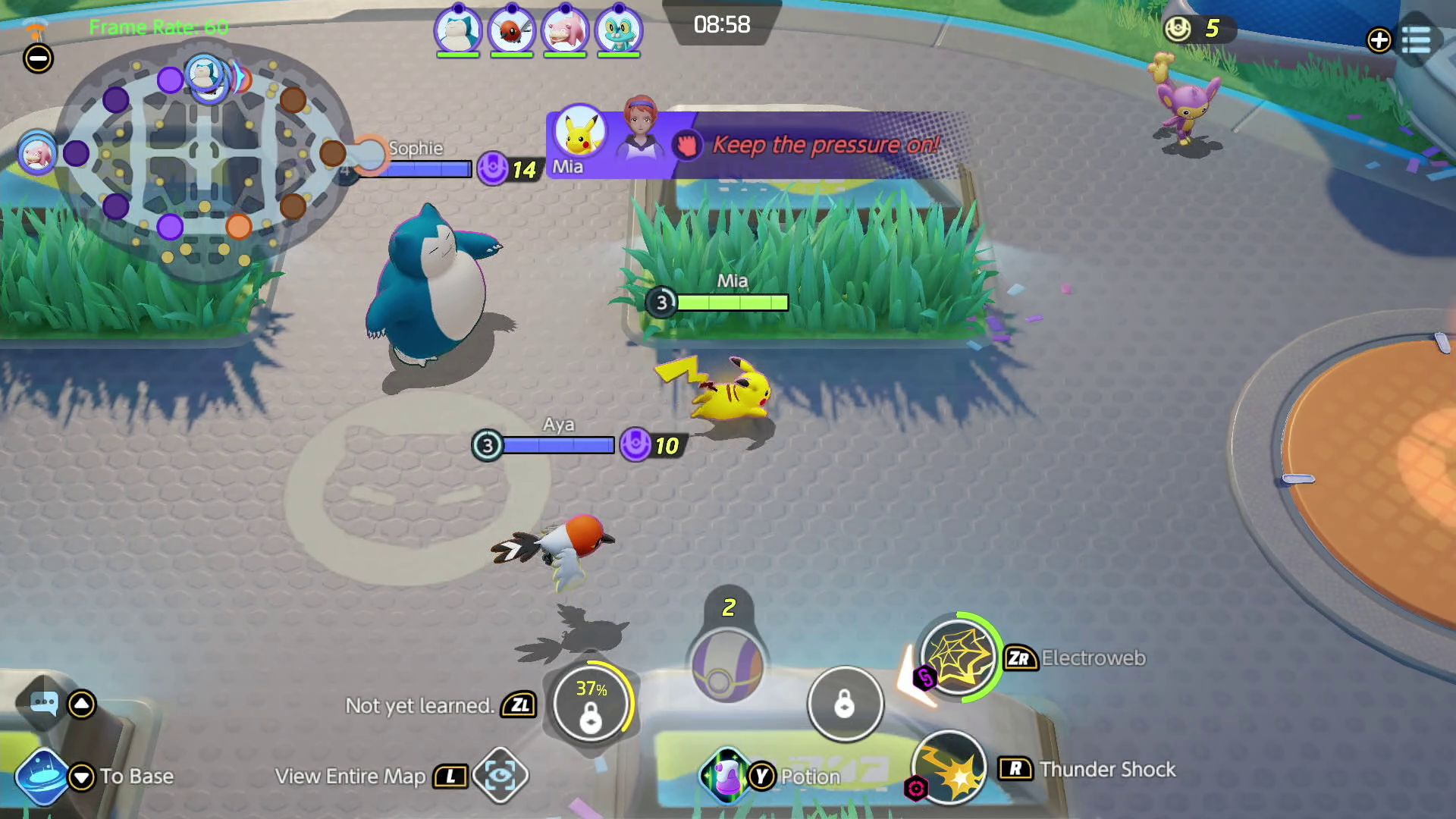 Figure 5-2. Pokémon Unite

In the wake of Pokémon Unite's success, the plushie world embraced the opportunity to manifest the game's vivid charm into tangible form. Artisans of plush magic imbued their creations with the essence of Unite, weaving lifelike renditions of Pokémon warriors from the Galar region and beyond. This also had the adverse effect of creating some of the best esports tournaments for Pokemon Unite, such as Pokemon UNITE World Championships 2022. A tournament, mind you, that had a massive prize pool of $485,000.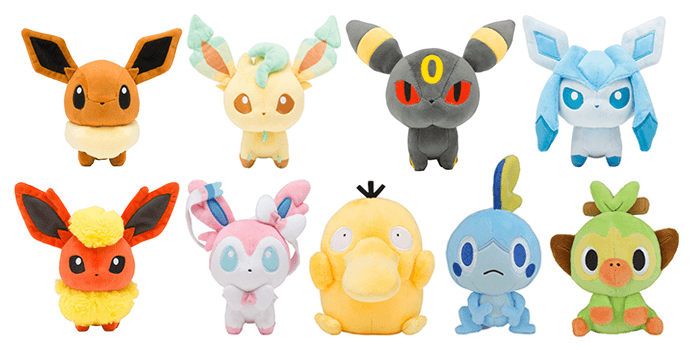 Figure 5-3. Pokémon Plushies

These exquisitely crafted Pokémon plushies welcomed fans into their plush realm, offering solace after an intense Unite battle or a moment of quiet reflection before the next strategic conquest. Each plushie, from the wise Cinderace to the serene Eldegoss, bore the spirit of their in-game counterpart, inspiring fans to rekindle their passion for Pokémon beyond the digital battlefield. In conclusion, Pokémon Unite has cast its spell on the enchanting world of plushies, drawing forth a menagerie of cuddly companions for fans to cherish. As the game's influence weaves its magic through the plushie realm, fans are granted a tangible piece of their beloved Pokémon universe, solidifying the bond between these two captivating realms.
You May Also Like
2 Best Esports Sponsors to Apply in 2023