10-31-2022, 11:01 PM

(This post was last modified: 08-21-2023, 06:01 PM by

AnimeGamer

.)
5 Best Anime Hack and Slash Games 2023
Games have come a long way from the simplicity of early 90s platformers. We now have sprawling open-world games with so many mechanics and systems that you will need an online guide to get them. That's why a particular genre has stayed a player favorite for doing the opposite. Hack and Slash games have been in the market for a long time, but they were always relegated to franchise games; that has changed in recent years as more companies are making them with original stories and combat. This has led to the creation of some of the most enjoyable anime hack-and-slash, some of which are mentioned below.
Table of Contents
Figure 1-1. Persona 5 Strikers
Platforms: Nintendo Switch, PlayStation 4, Microsoft Windows
Atlus, in recent years, has seen a considerable amount of popularity and praise due to its Persona Series, which merges the press-turn combat system of the SMT series (Shin Megami Tensei) with a daily life simulator. So it was a shock to many when Atlus announced that a new spin-off game of Persona 5 would be coming. Many had thought that It would be an easy cash grab on a famous franchise, but Persona 5 Strikers proved to be a good Hack and Slash game with its roots in the persona and SMT series. It was the first time fans could play as the Phantom Thieves on the Nintendo and PC.
Combat is top-notch in presentation, as the animation flow nicely, and the style of Persona 5 is not lost. The action follows the core of other hack-and-slash games but with some changes which give it a unique feel, such as using the persona's mid-battle to cast spells to take advantage of enemy weakness. This is backed up by the excellent writing of the cast, who make a return from the original game as they set out on a summer trip around Japan.
Figure 1-2. Persona 5 Strikers Gameplay
But soon, things start to go south as entire cities are now falling under the influence of the ubcounuius minds, and it is up to the Phantom Thieves to save the day accompanied by their new mysterious ally. Persona 5 Strikers is a fun game with a memorable cast and a great follow-up to 2017's Persona 5, which anime fans will undoubtedly enjoy.
Platforms: Nintendo Switch, PlayStation 4, Microsoft Windows
Bandai Namco's God Eater 3 can easily be considered by many a Monster Hunter clone. That may have been the case for the previous entries. God Eater 3 sets itself apart from the rest of the competition. Unlike the earlier games, it was developed from the base up for PC and consoles. It features a beautiful anime art style with great visuals. The premise of God Eater is a bleak one. Humanity was mostly destroyed in a cataclysmic event that brought about the birth of monsters known as Aragami, impervious to conventional weaponry. This prompted society (or what remained of it) to find a way to combat this new threat, they were able to find a way, but it was only possible by using Aragami themselves in weapons known as God Arcs.
Figure 2-2. God Eater 3 Gameplay
The third installment picks up after the events of the first two games as you are a prisoner who has to fight Aragami to win his freedom. This will lead you to a thrilling tale of sacrifices and deceptions and how God Arcs are truly created. Combat is the most fan part of the game as it is easy to learn but challenging to master. You can choose between multiple types of long and close-range weapons, each having a distinct feel. You can easily just button-mash your way to victory like in a Muso game or use the tools and mechanics to take down the Aragami with finesse and style. It is a fun and enjoyable game whose combat makes you feel like a protagonist. Anime fans of the original show will undoubtedly find the game enjoyable.
Neptunia x Senran Kagura: Ninja Wars
Figure 3-1. Neptunia x Senran Kagura: Ninja Wars
Platforms: Nintendo Switch, PlayStation 4, Microsoft Windows
Neptunia x Senran Kagura: Ninja Wars, to put it simply, is a fan service game, and it is a good one at that. It features characters from both the series and a brand-new plot to fully use the crossover. It sees the core cast of each game make an appearance and the interactions between them are fun to watch and stay true to their traits. The highlight is, no doubt, Neptune, she is the only character in the game that knows it is a crossover, and she breaks the fourth wall multiple times, which results in hilarious moments as none of the other characters know what she is talking about. The two groups will unite forces to deal with the new steam legion led by the infamous You Gamer.
Figure 3-2. Neptunia x Senran Kagura: Ninja Wars Gameplay
Combat is a mix match of the best aspects of both series. It is a liner hack and slash game, with a certain amount of depth in the combat as the players can equip up to 4 skills on each of the skill slots, which then can be triggered to extend combos or execute powerful finisher attacks, which are iconic to each character. This and the varied cast of characters make the gameplay exciting until the game ends. The extra quests and side missions also help in that regard. It is an enjoyable game that fans of the series should no doubt play.
One Piece Pirate Warrior 4
Figure 4-1. One Piece Pirate Warrior 4
Platforms: Switch, PlayStation, Xbox, and Windows
One Piece
is a name known far and wide for the immense level of world-building, character development, narrative foreshadowing, fights, and much more. But one of the complained faults of the series is its size as with over 1000 episodes and chapters it would be a massive undertaking for even seasoned veterans of the medium. That is why
One Piece Pirate Warrior 4
is such a breath of fresh air as it not only allows players to digest the story in an easier and well-paced manner it also allows them to take control of the iconic characters and fight their way through hordes of enemies in old school hack and slash fashion. Remember when I said much more above, well combat is included in that and the game perfectly recreates the two power systems of the game, these systems being Haki and Devil Fruits. You can choose a single character to play each mission, characters range from the lovable and headstrong Luffy to the nefarious and diabolical Doflamingo. Each of the playable characters has a move set based on his series counterpart, personality included.
Figure 4-2. One Piece Pirate Warrior 4 Gameplay
Narrative wise the game allows players to play through the story from the Alabasta arc up to the acclaimed Wano arc. This means that you will get to relive some of the finest moments of the series from the betrayal at Water Seven to the paramount war of Marineford. What makes it better is that you will be able to control different characters at all of these events and witness these moments from a whole new perspective. To conclude the game is a master class in game adaptation and not only does justice to the series but also the genre of hack and slash, making it the perfect game for fans of both.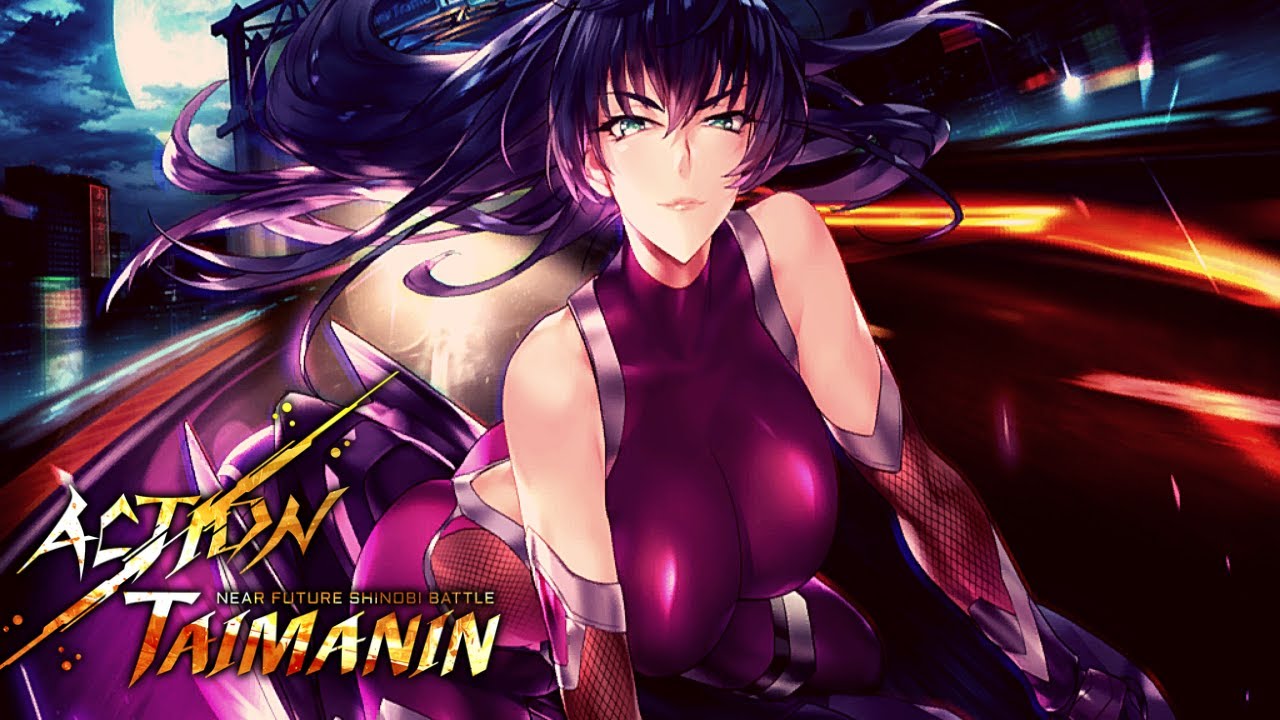 Figure 5-1. Action Taimanin
Platforms: Android, iOS, Windows, and Mac
Free-to-play games have now become the norm in the modern gaming landscape, as seen with the massive success of Genshin and Star Rail. But with their rise, we have seen games deviating from player enjoyment to profit maximization, with scummy monetization policies which do their best to suck the player's wallet dry down to the last penny.  This is why a game like
Action Taimanin
is like a breath of fresh air in this loot box and battle pass-dominated industry. The game is a fully free-to-play hack-and-slash game that allows players to take control of a special task force of female ninjas that are recruited by the Japanese government to deal with the ever-increasing threat of the demons. While the story might sound a bit generic to the seasoned player the context and execution of the game is what makes it stand out from the crowd.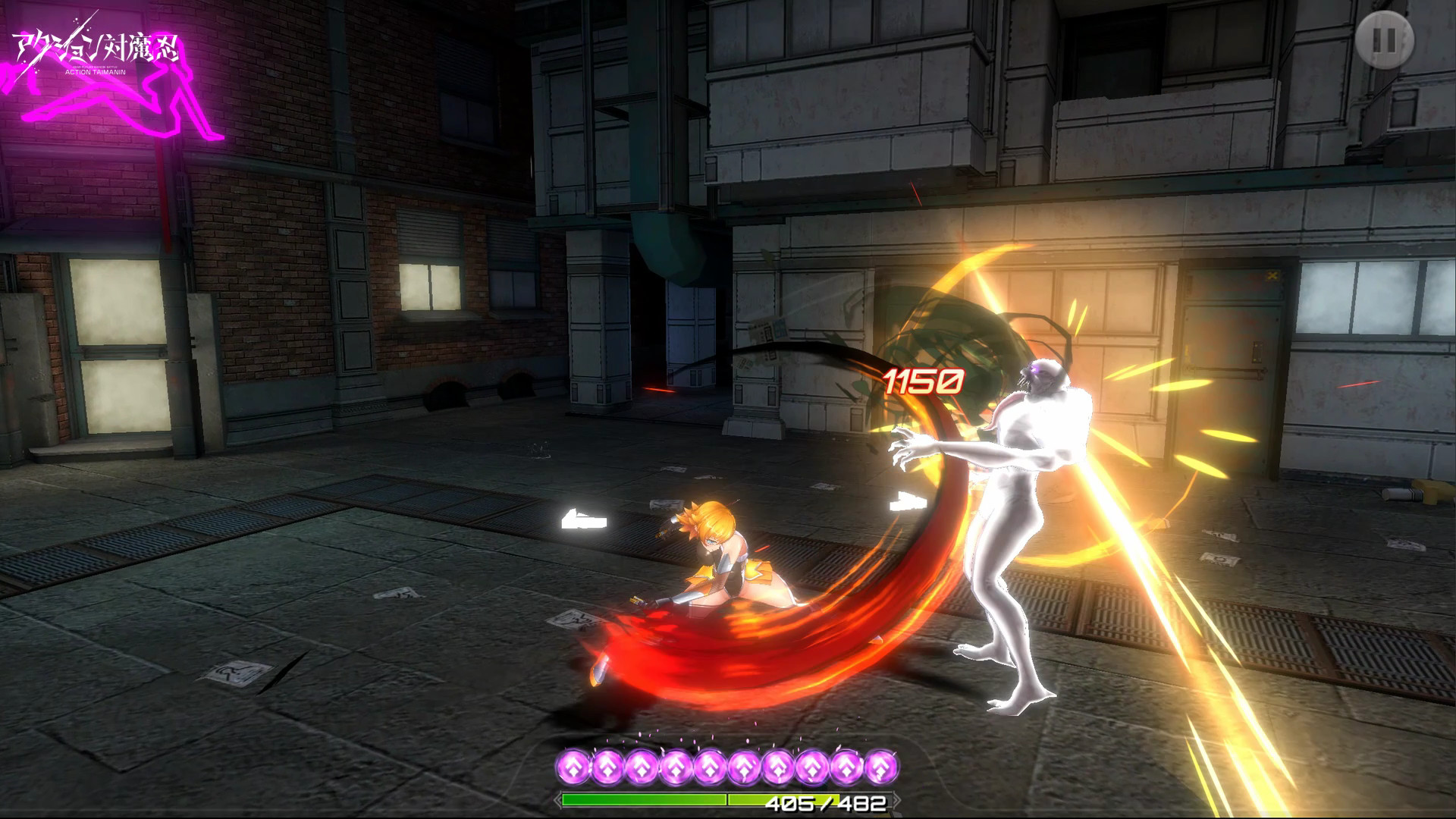 Figure 5-2. Action Taimanin Gameplay
Context because the reason demons are now invading is that humanity at its lowest made a pact with the devil to succeed, but the effects of this pact were set to take place in a distant future. Well, that distant future is now and the devil does not forget. Execution wise the game masterfully merges the story and combat into
one immaculate experience
, in which players will see the direct impact of defeating certain demons on the city itself. All in all the game is the perfect game for players wanting a game that not only respects you as the gamer but also is fun to play, so what are you waiting for it's free go get it right now.
You May Also Like
If you couldn't find your favorite here, you can also check the list of
best anime games
of all time, regardless of platforms and genres. If you're specifically looking for only the list of the best anime games of 2023, you may want to check out:
4 Best Anime Card Games 2023
3 Best Anime Dating Games 2023
3 Best Anime Games Free in 2023
5 Best Anime Games With Character Creation 2023
3 Best Anime Horror Games in 2023
3 Best Anime Love Games in 2023
3 Best Anime Waifu Games in 2023
5 Best Anime Games on PS5 in 2023
5 Best Anime Games to Play With Friends 2023
5 Best Anime Games on Google Play in 2023
5 Best Anime RPG Games 2023
3 Best Action Anime Games 2023
3 Best Anime Games on Nintendo Switch in 2023
3 Best Anime Games for iOS in 2023
5 Best Anime Games for Low-End PC 2023
3 Best Anime Games Android Offline 2023
3 Best Anime Dress Up Games 2023
3 Best Anime Dating Games for Android in 2023
3 Best Anime Games for Xbox in 2023
3 Best Anime Games on Oculus Quest 2 in 2023
3 Best Free Anime Games for PC in 2023
3 Best Anime Gacha Games in 2023
5 Best Multiplayer Anime Games 2023
3 Best Anime Games Online in 2023
3 Best PvP Anime Games 2023
3 Best Anime Co-Op Games 2023