Table of Contents
---
We introduce fast-paced PvP games such as movement, attack speed, combos, and skill cooldowns. The goal is to give players an opportunity to train their skills and develop their sensory thinking to react more quickly in combat while making the game feel more immersive and addictive.  In these types of Online PvP games, the combat itself requires quick reactions based on instinct and reflexes.
Kurtzpel
Not everything in this game is fast, but it's very fast in its attacking action. The game has a combo system, allowing infinite combos depending on your micro-control abilities. Even the slightest mistake will break the combo. Keeping combos hooked up requires super fast micro-control and concentration. Even the slightest bit of a slow chain of attacks, or your concentration drops, the combo breaks. On the offensive side, it's a fairly fast game. Recently, with the appearance of a new class called "Crimson Lily", the game is becoming more aggressive. Personally I recommend you trying out this game if you especially enjoyed fighting games before like DBFZ, King of Fighters, etc. The game is like 3D version of fighting game which also allows massive team PvP.
Sample Video of Kurtzpel Combo
Fate/EXTELLA Link
All elements of this game are very fast. Attack, movement speed, attack speed, everything is fast. There are even items that remove the skill's cooldown time. In this game, basically, the means of movement are not walking or running. The basic movement method is to jump in the air and fly. This means that even the basic action of moving fields is fast. It's by far the fastest game I've ever played. There's also a countdown system where you have the ability to kill all players on a field so they all die if they don't run away from that field in time. At this time, everything becomes desperate. If there's one problem with this game, it can make the game feel very spammy because everything is so fast. It's because you can't enjoy a certain battle slowly, and the next attacks come right away.
Sample Video of Fate/EXTELLA Link PvP
Sword Art Online: Fatal Bullet
It is a very fast game with a straight-line attack when using a sword-type weapon. There is no such thing as a combo system in this game. If you like games with a lot of straight-line attacks, give it a try. It flies almost at the speed of light. And if you get hit by these things, there's a high chance you'll die in one hit. Of course, the length that extends in a straight line does not mean that it goes to the end of the map, but it is a game with a lot of straight-line attacks that reach 100-200m in an instant. If you want to play guns in this game, it will be pretty difficult because you have to avoid those things.
Sample Video of Sword Art Online: Fatal Bullet PvP
---
Most of the time, most of us are not much interested in playing many different games, however, there is one kind of game we always play when we get bored and excited at the same moment. That's a shooting game. There are many kinds of shooting games available on the internet today like this kind of game. We have organized the games where the gun appears as the main weapon. In these games, you can use a pistol or rifle to fight with other players. These kinds of shooting games help you kill your enemies easily, allowing one-shot.
Super Mecha Champions
Almost everything is a gun. There is a thing called mecha, and some mechas do not use guns, but more than 80% of games use guns. Supports Battle Royale, Team Deathmatch, Sniper Arena, and 1vs1 turn-based teamfight game modes. Your performance in this game is greatly affected by your aiming skills.
Sample Video of Super Mecha Champions PvP
Phantasy Star Online 2
It's a futuristic game that brings together futuristic mechas, humans, and elves that might appear in fantasy. Of course, there are also melee weapons, but there are also a lot of guns, so I will introduce them briefly here. There is also a lot of PvE content, and PvP supports Team Deathmatch. Your performance in this game is slightly less-affected by your aiming skills, because it has an auto-aim system.
Sample Video of Phantasy Star Online2 PvP
Sword Art Online: Fatal Bullet
More than half of the games are guns. You can play PvP Game for free with a demo version, but you will have to pay to enjoy PvE and Co-op. The PvP demo version is completely the same as the full PvP version, except that you cannot use all the characters available compared to the full version, however you can still play with paid users and there is not really the powercreep between paid and free characters. Your performance in this game is slightly less-affected by your aiming skills, because it has an auto-aim system.
Sample Video of Sword Art Online: Fatal Bullet PvP
---
(Survival Games)
Battle Royale games are recommended if you enjoy playing games with your friends. The reason is that it is quite difficult to find good friends in the game, and also battle royale-type games have a huge number of players on one map, so it's hard to survive if you don't find good friends. Also, even if you alone are good at the game, your chances of surviving if you end up going solo are very slim. However, this is fine as the game introduced below fully supports a solo mode for all players. However, you can get bored easily because you are always alone instead of in a team match. You can make friends who are good at those games by chatting at the bottom of this page, but it takes time.
Super Mecha Champions
It is a survival-type game in which 100 players gather on one huge map and fight until the last team survives. Keep in mind that 100 players don't always gather, so in that case bots are put in to fill the shortage. It basically has a game system and UI that looks like Fortnite, but the combat is markedly different. Because in this game, you summon a fighting machine called mecha to fight. When such a mecha dies, you will fight as a humanoid. This is one of fairly popular games in terms on online PvP games so that you can see many concurrent players. If you like large-scale battles, this is a must game to play.
Eternal Return
It's not up to 100 players, but about 17 players gather on one huge map and battle it out. It is a game using Orthogonal View like StarCraft and League of Legends. Simply put, it's the Battle Royale version of League of Legends. There are no bots in this game, so the waiting time can be quite long. It takes a fairly good build and teamwork to win in this game. But it looks like the game is mostly popular in the Asia zone only, but not NA. This is also one of the strategy games requiring you to behave tactically, especially teamfight tactics. PvP experience in this game is really similar to battle royale version of Dota. The provides you solo, duo, and squad game modes in a battleroyale setting. The game provides huge amount of items, skills and characters so that you will definitely want to try our
meta builds
and
pro guides
forums about Eternal Return which will help your performance in this PvP.
Sword Art Online: Fatal Bullet (Free For All Mode)
About 8 players will continue to respawn and fight on one map until time runs out. The score is calculated as (number of kills - number of deaths), and the player with the highest score wins in the end. Among the games listed here, I think this is one of best fast-paced shooters in terms of only PvP shooting games, but because of that there is aim-helper to assist your aim.
---
 (in terms of equal number of players in each teams)
If it is difficult to win without a good friend like Battle Royale, or if you don't like a competitive game where you keep fighting with one person like 1vs1, we recommend playing a Team vs Team game. Most Team vs Team games are fairly fair to everyone because even the solo queue automatically puts you in a party filled with random people, meaning that all win-determining factors are random. Also, since it is not gathering up to 100 people, there is less waiting time, and although it is not as much as in battle royale, close to 10 players gather and fight, so you can enjoy a fairly massive PvP.
Super Mecha Champions (Team Deathmatch Mode)
In addition to the Battle Royale modes described above, we also support Iron Arena (turn-based 1vs1 team deathmatch), 5vs5, and more. TDM's leaderboard is also separate from Battle Royale, so you can play this game purely for TDM purposes. Teamfight tactics is needed but timing is more important in this game's TDM.
Sword Art Online: Fatal Bullet (Team Deathmatch Mode)
In addition to Free for All PvP mode described above, 4vs4 TDM is also supported.
Kurtzpel
In Kurtzpel, all PvP is Team vs Team. The game supports common Team Deathmatch, Dota-type PvP like League of Legends, Capture the Flag, etc. However, Ranked Match does not support Dota mode. Leaderboards exist and are a complete PvP game with significant updates to the recent PvP content.
---
Open world PvP games are recommended if you enjoy PvE or Co-op elements like MMORPGs. As the name suggests, there won't be a questline that takes you from point A to B for its PvP contents. You'll have full freedom as far as what actions you take on every level with no restrictions on where you go or how fast you travel.(unless of course, it works within the mechanics of the game.) This type of gameplay would be best for any player who likes a mix between Co-op and PVP. And while there may not be the traditional quests available within these types of games, they do provide ample content because all of the areas and environments are completely accessible.
Aura Kingdom
With an MMORPG like Wow, you can enjoy Open World PvP anytime, anywhere on the PvP server. Raid-type PvP such as 50vs50 is also possible in certain specific areas. Of course, if it is not a PvP server, only 1vs1 is possible in the open world only if you apply for duel individually.
Soul Worker
Game is not open world, but quest-driven game. However, in PvP area it's kind of open world PvP. You can enjoy open world PvP by going to certain areas. Hunting monsters in the area yields good items, but be careful as you may be attacked by other players along the way.
---
Do you like gacha? The excitement of not knowing what will come out. If you are looking for games having both PvP and Gacha, we recommend the following games. Let's look at some of the most interesting PvP Gacha games!
Super Mecha Champions
It provides high-quality graphics, directing, and sound that are like enjoying gacha in an arcade center. Personally, I think it's the best PvP Gacha game. There are many types of gacha, and in-game currency called crystal is required to play gacha. These crystals can be bought with large sums of money, or accumulated by logging in daily for a small amount. In particular, if you click and hold the mouse button while drawing, a special effect appears, which makes your heart pound!
Kurtzpel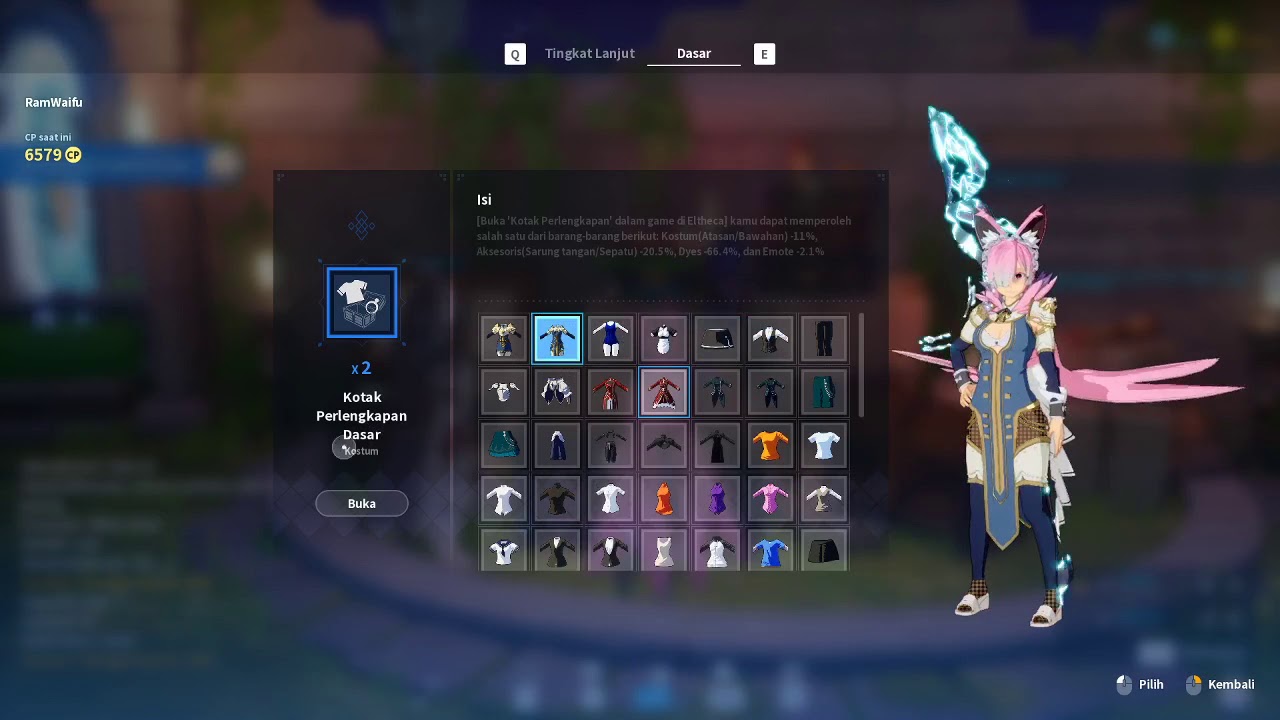 There are various types of Root Boxes that provide weapons, costumes, etc, so you can enjoy gacha.
---
The charm of racing games is, of course, the fast speed. This session introduces you to one of the few fast-paced PvP racing games that is incredibly immersive.
Kandagawa Jet Girls
Four people can enjoy PvP at the same time. It is a naval racing game, and supports numerous maps and tracks, as well as weapons for actual attacks on enemy vehicles. Besides, you can customize your character and vehicle, and there is also a story mode. This game has PC and PlayStation versions.
Sample Video of Kandagawa Jet Girls PvP
Jotaku, Anime Game Gamer
I. Super Mecha Champions NA Legendary Tier
II. Tokyo Ghoul: re Call to Exist NA Top #2
III. Fate/EXTELLA Link: NA Top #9
IV. Senran Kagura PEACH BEACH SPLASH: NA Top #3