12-04-2022, 08:18 PM

(This post was last modified: 12-04-2022, 08:20 PM by

AnimeGamer

.)
3 Best Anime Gacha Games in 2023
Gacha was just a simple collecting game played with figurines in Japan. Still, after the turn of the century and the popularization of online games, this simple game has skyrocketed to being either the most beloved or hated genre in gaming. Love it or hate it, with the success of Genshin Impact in 2020 and other mobile titles, it has cemented its place as one of the most unique genres in gaming ever. Gachas are a simple mechanic in which you buy a box or a capsule and, depending on the RnG involved, get a super rare time/character or one advertised by the game. It has provided gamers with thrills and joys that only opening a Pokemon card pack could; some of the most well-known and famous gacha games are mentioned below.
Table of Contents
Figure 1-1. Fate/Grand Order
Platforms: (Arcade game, Android, iOS, iPadOS)
Fate
is a series that has left its mark on the anime industry with jaw-dropping animation and an emotionally impactful story. But if you are a fan of the series, you might know that many servants and characters are mentioned in the plot which did not appear in the original anime. Those characters and the expanded narrative of Fates were adapted into a mobile gacha game called
Fate/Grand Order
, developed by 
Lasengle
 (Formerly known as Delightworks).
Figure 1-2. Fate/Grand Order Gacha Animation
And this is not a simple cash grab as it features whole arcs and sagas which dwell into the story and background lore of the characters. It has constantly received updates and content, including significant side stories and crossovers. Even the recent anime adaptations aren't able to cover the story of this altogether.
Figure 1-3. Fate/Grand Order Gameplay
Combat is turn-based, and it utilizes a party system in which you can pick up to three current team members and fight your way through multiple hordes of monsters of the summoned servants. Your skills as the summoner also affect the way your servant's attack. Servants are by far the main draw of the game, and to acquire them, you will have to utilize the gacha mechanic, which runs on an in-game currency that is either gained by completing major story quests or buying them with cash. Different banners are present upon which you can summon the advertised characters, these change according to the current story quest and session. It is a must-play as it has undoubtedly had a significant impact on the gaming landscape and changed how people see gacha games way before
Genshin Impact
came.
Figure 2-1. Fire Emblem Heroes
Platforms: (Android and iOS)
Fire Emblem
is a fan-favorite franchise and one of
Nintendo
's oldest and longest-running ones. It features some of the best fantasy characters ever written, so when Nintendo came out with the news that a new
Fire Emblem Heroes
gacha game was being released, which features characters from different games interacting with each other in an original story, many fans were hyped.
Figure 2-2. Fire Emblem Heroes Gacha System
To that end, Fire Emblem Heroes did not disappoint. It featured many of the series' iconic heroes at launch, and since then, many more have been added. The plot is divided into multiple chapters, as you witness the story through the eyes of a brother and sister as they use the Fire Emblem relic to call heroes of yore to aid them in their darkest days. It has all the elements of a classic Fire Emblem game, and with the intermingling of the extending cast, it is made even better.
Figure 2-3. Fire Emblem Heroes Gameplay
The combat is still the iconic grid-based SRPG system which has been tweaked a bit to have more android and iOS-friendly controls. According to the narrative, you will use characters from previous games to fight through mini-sized battles as you progress and enter a significant battle. Characters can be gained from the gacha system as you utilize the propitiatory currency, which you can earn in the game or buy with cash to summon them. All of them are on a rotation base, while some are unique to specific seasons or anniversary events. It is a must-play for any Fire Emblem or Genshin Impact fan.
Figure 3-1. Bleach: Brave Souls
Platforms: (PlayStation 4, Android, iOS, Microsoft Windows)
Bleach
is a series that has become known for having die-hard fans and its potential shafted by the editors. Many had longed for a good and enjoyable Bleach game when the series ended, as it did not complete the story and left many plot points unattended. That is when
Bleach: Brave Souls
came into play, it did have a rocky start, but nowadays, it is renowned as the best bleach game and praised for playing a significant role in the return of the 1000-year blood year arc.
Figure 3-2. Bleach: Brave Souls Gameplay
It is an arena-based horde battler in which you choose a team of three Shinigami from the series and use their zanpakutos to annihilate the enemy. The story is told through a visual novel style, and it features all the main canon arcs and some of the novels that advance the narrative and set up some plot points for the blood war.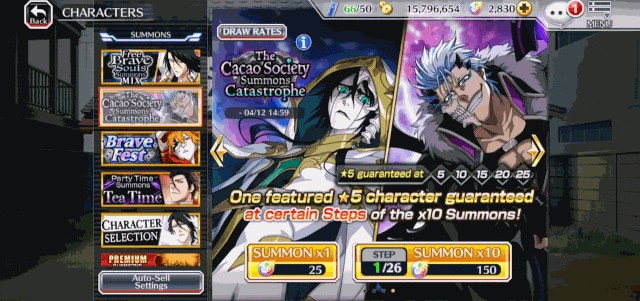 Figure 3-3. Bleach: Brave Souls Gacha Animation
The gacha mechanic uses the in-game currency or real-world money to pull for your favorite characters. With a mix of many different game modes, from single-player to guild battles, and an extensive roster of characters with great art, it is a must-play for any bleach fan out there.
You May Also Like
If you couldn't find your favorite here, you can also check the list of
best anime games
of all time, regardless of platforms and genres. If you're specifically looking for only the list of the best anime games of 2023, you may want to check out:
4 Best Anime Card Games 2023
3 Best Anime Dating Games 2023
3 Best Anime Hack and Slash Games 2023
3 Best Anime Games Free in 2023
5 Best Anime Games With Character Creation 2023
3 Best Anime Horror Games in 2023
3 Best Anime Love Games in 2023
3 Best Anime Waifu Games in 2023
5 Best Anime Games on PS5 in 2023
5 Best Anime Games to Play With Friends 2023
5 Best Anime Games on Google Play in 2023
5 Best Anime RPG Games 2023
3 Best Action Anime Games 2023
3 Best Anime Games on Nintendo Switch in 2023
3 Best Anime Games for iOS in 2023
5 Best Anime Games for Low-End PC 2023
3 Best Anime Games Android Offline 2023
3 Best Anime Dress Up Games 2023
3 Best Anime Dating Games for Android in 2023
3 Best Anime Games for Xbox in 2023
3 Best Anime Games on Oculus Quest 2 in 2023
3 Best Free Anime Games for PC in 2023
5 Best Multiplayer Anime Games 2023
3 Best Anime Games Online in 2023
3 Best PvP Anime Games 2023
3 Best Anime Co-Op Games 2023