3 Best Esports Desks to Help You Perform at Your Best 2023

Esports has exploded in popularity in recent years, and many skilled gamers now consider it a legitimate career path. As the industry continues to grow, the need for high-quality equipment to enhance performance has also increased. One essential piece of equipment that can significantly impact a gamer's experience is the esports desk. In this article, we'll explore the three best esports desks to help you perform at your best in 2023. Whether you're a professional gamer or a casual player, investing in a quality esports desk can make a huge difference in your performance and overall gaming experience.

Table of Contents
NOVA Edge Esports Gaming Desk
Figure 1-1. NOVA Edge Esports Gaming Desk

The NOVA Edge Esports Gaming Desk is a high-performance gaming desk explicitly designed for esports enthusiasts who want to take their gaming experience to the next level. This gaming desk has features that can significantly improve a player's performance, comfort, and convenience. One of the standout features of the NOVA Edge Esports Gaming Desk is its spacious gaming surface. The desk is 60 inches wide, providing ample room for a complete gaming setup, including a gaming monitor, keyboard, mouse, and other gaming accessories. The desk also features a built-in cable management system that keeps wires organized and tangle-free, providing a clean and clutter-free gaming space. In addition, the NOVA Edge Esports Gaming Desk is ergonomically designed to provide maximum comfort during extended gaming sessions. The desk is adjustable, allowing players to set it at the perfect height for their unique needs. The desk's surface is also coated with a carbon fiber texture that provides a comfortable and smooth surface for the players' arms and wrists. Built-in LED lighting give it a touch of style while also providing a soft and relaxing glow that reduces eye strain during extended gaming sessions.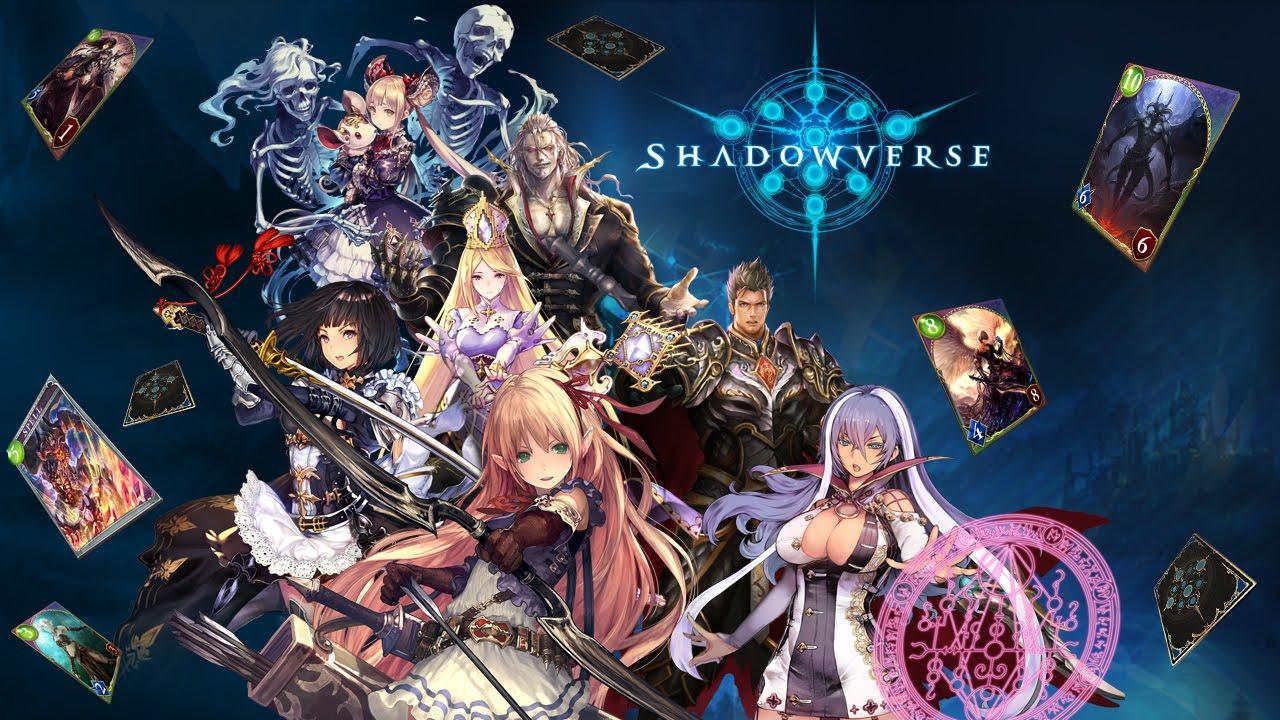 Overall, the NOVA Edge Esports Gaming Desk is an excellent choice for gamers looking to enhance their gaming experience. It is also the best pick for players of card collector games such as Shaodwverse due to its massive surface. Shadowverse is a digital collectible card game created by Cygames and launched in 2016. It is playable on various platforms, including iOS, Android, and PC. The game features an extensive collection of cards that players can collect and customize to build their own decks and engage in battles with other players in single and multiplayer modes. Shadowverse offers unique mechanics and strategies that make it distinctive. The game has a considerable fanbase among casual and competitive players and receives regular content updates to keep the game exciting and fresh. It also has had many esports tournaments organized, such as the "World Grand Prix," which had a massive prize pool of $2,293,296. It is a must-play for fans of both esports and card collectors.

Figure 1-3. Shadowverse Grand Prix
Eureka Ergonomic 55 Inch Captain K Series Esports Gaming Desk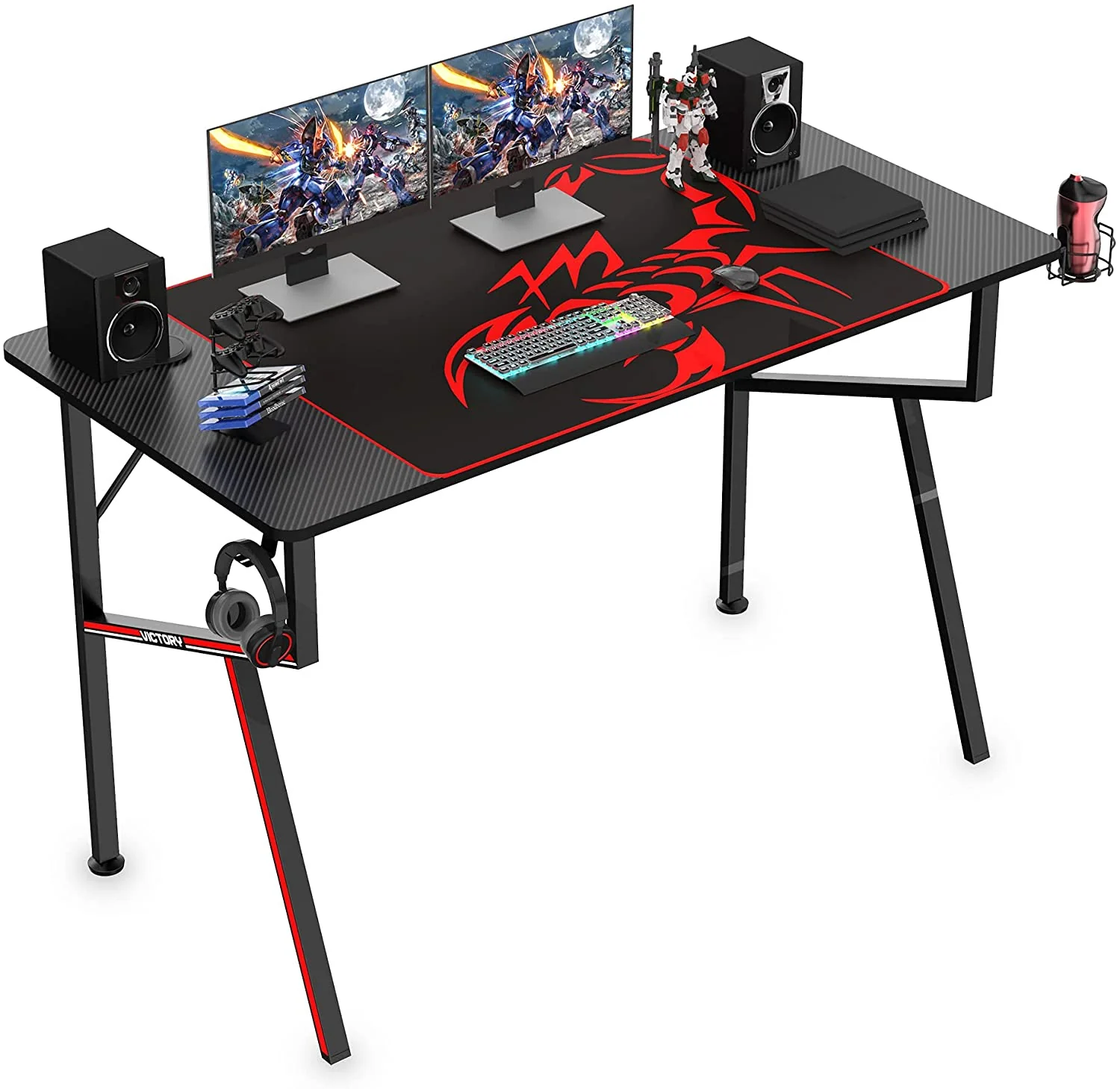 Figure 2-1. Eureka Captain K Series Esports Desk

Picture this: you're in the midst of an intense esports gaming match, adrenaline pumping, and heart racing, and suddenly you feel a twinge of pain in your neck from hours of hunching over an uncomfortable desk. This is where the Eureka Ergonomic 55 Inch Captain K Series Esports Gaming Desk comes to the rescue! This desk is a true game-changer, with its spacious and sturdy 55-inch surface that can accommodate all your gaming gear and provide ample space for your mouse and keyboard. The desk's ergonomic design is specially crafted to offer maximum comfort, reducing the risk of cramps and neck strains that can impact your gaming performance. Captain K Series is also coated with a water-resistant carbon fiber texture, which not only looks slick but is also easy to clean, making it a practical and low-maintenance option for gamers. It also features a dynamic RGB lighting system, which allows gamers to customize the desk's illumination to match their gaming setup's overall aesthetic. But that's not all. The Eureka Ergonomic 55 Inch Captain K Series Esports Gaming Desk also comes with a variety of other features that can enhance your gaming experience, including a built-in cup holder to keep you hydrated during long gaming sessions, a headphone hook to keep your headset within easy reach, and an adjustable monitor stand to help improve your posture and reduce eye strain.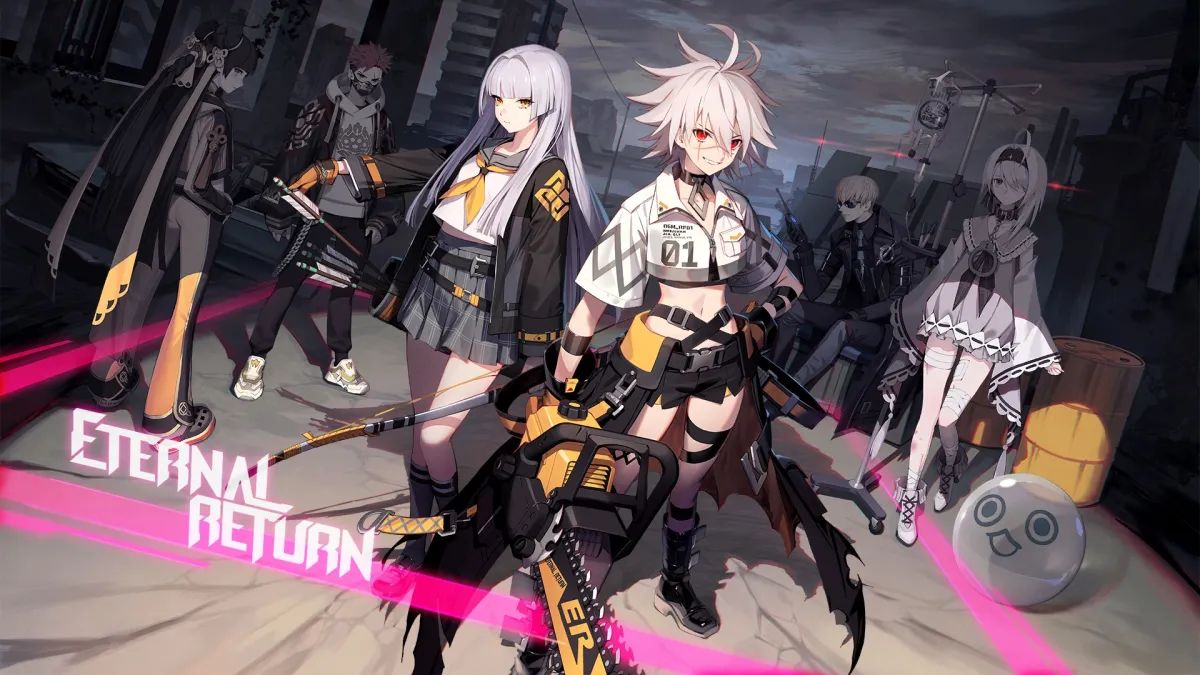 Figure 2-2. Eternal Return

All in all, the Eureka Ergonomic 55 Inch Captain K Series Esports Gaming Desk is a top-of-the-line desk that offers gamers the perfect combination of comfort, practicality, and style. It's a desk that's designed to help you perform at your best and elevate your gaming experience to the next level in games such as Eternal Return which require hours of your time. Eternal Return is an adrenaline-fueled, hybrid game that combines battle royale elements and MOBA gameplay. Set on an abandoned island, players must fight to be the last one standing in a fierce competition. With a variety of unique characters to choose from, each with their special abilities and playstyles, players must scavenge for resources, level up, and use strategy to outmaneuver and outsmart their opponents. With its dynamic gameplay and emphasis on character abilities, Eternal Return offers a thrilling and engaging experience that's both easy to pick up and hard to put down. This has led to many tournaments being organized for it, like the official season 7 organized by the developers, which featured a prize pool of $7,716, enough to provide ample motivation to players.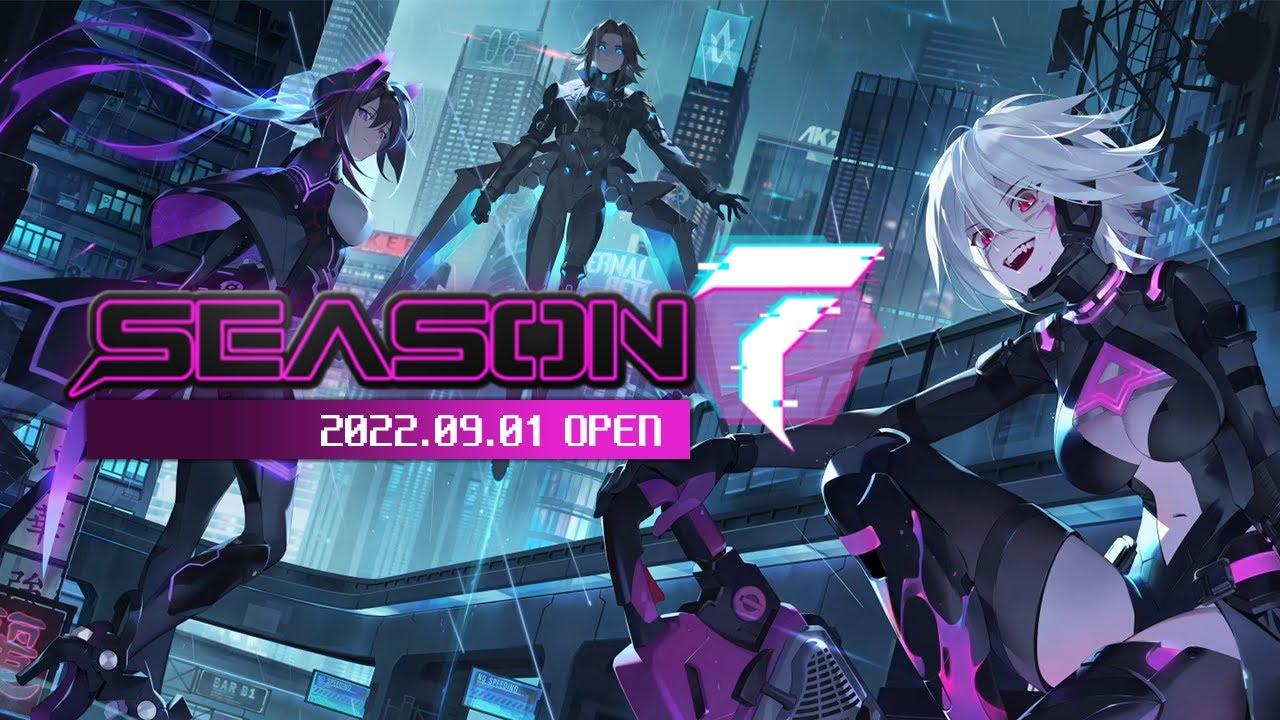 Figure 2-3. Eternal Return Season 7
Figure 3-1. Esports Evolution Desk

If you're a serious gamer, you know that the right gaming setup can make all the difference. And that's where the Esports Evolution Desk comes in. This desk is more than just a place to put your monitor and keyboard - it's a gaming command center designed to give you an edge over the competition. With a large surface area, this desk has plenty of room for all your gaming essentials, from your PC to your gaming accessories. It also features a built-in cable management system, helping to keep your desk clean and free of clutter. But the Esports Evolution Desk isn't just practical - it's also sleek and stylish. The desk's modern design and customizable RGB lighting system make it a standout addition to any gaming setup. The desk is made with high-quality materials and features a sturdy build, ensuring it can withstand even the most intense gaming sessions.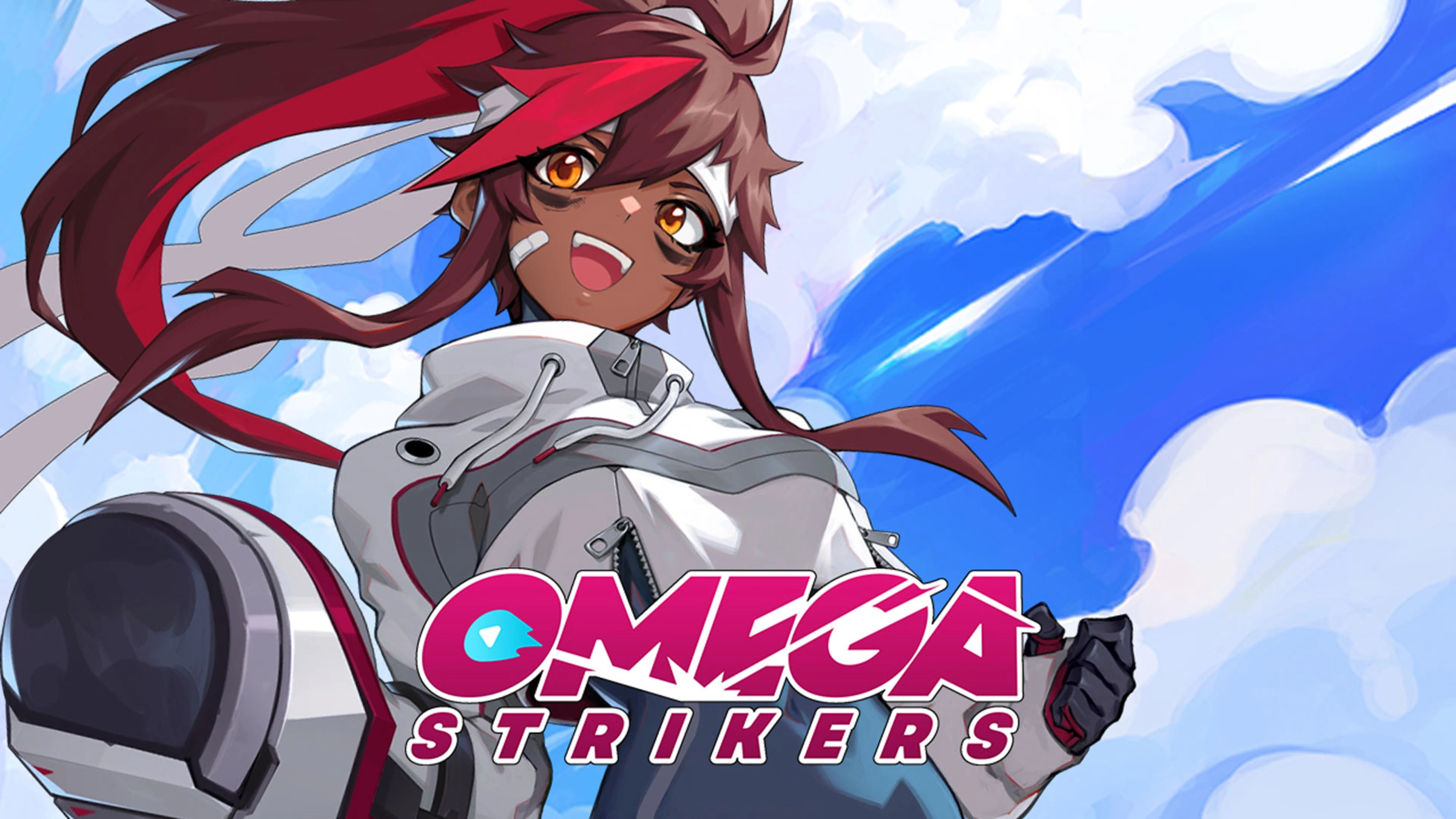 Figure 3-2. Omega Strikers

In short, the Esports Evolution Desk is the ultimate gaming desk for serious gamers who want to take their gaming experience to the next level. Whether you're a casual player or a professional esports competitor, this desk will provide you with the comfort, functionality, and style you need to excel in your game. You can also get them made in bulk if you are on an esports team for titles such as Omega Strikers. Omega Strikers is the latest iteration of the MOBA genre, and compared to legacy games, it focuses more on fast-paced action and matches. This makes the core game loop highly enjoyable and perfect for esports. Compared to other MOBA, it can host multiple matches in a shorter time span, allowing players to be more creative with their characters and skill. It also had a collegiate tournament with a massive prize pool of $25,000 in educational scholarships, which will go a long way to help the community members. So if you are interested in MOBA but don't want to deal with complicated mechanics and meta, then Omega Strikers is the game for you.

Figure 3-3. Omega Strikers NA Collegiate Cup
@"everyone"