3 Esports Teams to Join in 2023
Esports is a term that only has caught on in recent years to describe the competitive scene of gaming. For many, this might still be hard to understand that people can play games professionally and make money. But with the rise of esports teams such as 100 thieves or team liquid, many have started to see this industry's massive potential. But for many being a solo player is not a viable option as the investment cost for esports is still too high. That's why many look for professional teams to join and play under. Some of the best teams to join for players are mentioned in the article below.
Table of Contents
It is no surprise that in the 2000s, significant esports tournaments were dominated by western teams and players, even with the east having a massive population that played esports titles. Even with the current rise of Asian players in many competitive esports and their domination in the competitive fighters, they are not well known compared to the rest. This is starting to change as significant esports teams such as
Panda Global
now represent a more diverse group of communities. Panda Global is considered a pillar among grassroots esports communities as they have given opportunities to people others might have overlooked. They also have one of the best teams for Dragon Ball FIghterZ.
Figure 1-2. Dragon Ball FighterZ Roster
Dragon Ball FIghterZ
is, to date, the best Dragon Ball 2D fighter ever made. Each animation, artwork, and visual effects just ooze style while being faithful to the original. Couple this with an in-depth and easy-to-learn combat system, and you have an instant hit that anyone can play but takes time to master. The roster is filled with iconic series characters; some even have moves that work well with others when you play them in a tag team style.
Figure 1-3. Panda Global Esports - Contact Us
You can check out the listing for a position on the
Panda Globals website
and even contact them through the official channels if your skill set is unique. Panda Global is one of the best teams for Dragon Ball FighterZ, and it can easily be seen as they have won over $4,668 Dollars from tournaments alone.
Figure 2-1. Evil Geniuses
For many, esports has been a place of comradery and compassion for others, and while that may still be the case, we can not ignore that the sport has evolved to have some of the most intense matches in history. Now to become the best, you need a different mindset. You must bring your best and do everything possible to defeat the enemy and win. This mindset is what
Evil Geniuses
is bringing to the esports landscape. You might have heard about them as they are one of the most famous esports teams and have won multiple tournaments and championships. They not only help small players and creators by bringing them onto the team but also help cultivate them as a player and bring their best out. This has led many to admire them. One of the games they are best at is Guilty Gear Strive.
Figure 2-2. Guilty Gear Strive Reversal Mechanic
Guilty Gear Strive
is one of the best 2D fighters released in recent years. Why, you might ask? Well, to put it simply, it has been the most fun and fine-tuned combat of any fighter in recent years, primarily due to the hard work of the folks over at Arc System Works. A roster of characters with massive depth and easy-to-learn basics also supports the gameplay. This allows newcomers to quickly get accustomed to the game and start playing others online via the fantastic net code. The lowered entry bar is why so many tournaments now have matches for it. 
Figure 2-3. Evil Geniuses - Contact Us
There are a few ways you can join Evil Geniuses. You can either be scouted at a major tournament if you are skilled enough or apply through their
Evil Geniuses
when openings appear. Being one of the best teams in the esports scene, it is no surprise that they have won over $4,897 dollars from Guilty Gear Strive tournaments only.
Figure 3-1. Yoshimoto Esports Gaming
It would not be false to say that for many, the face of esports is either first-person games or fighting games, as their tournaments get the majority of coverage. This also extends to esports teams as their most funded and successful teams are of these genres. But rarely do we see teams for unconventional esports titles, so when a team like
Yoshimoto Esports
comes along, which allows the players to play in these titles, it is a surprise. One of the games Yoshimoto has been known for in recent years is Shadowverse, as they have produced some of the best
players
in Shadowverse. It also helps that Yoshimoto is primarily oriented toward Japanese and east Asian people.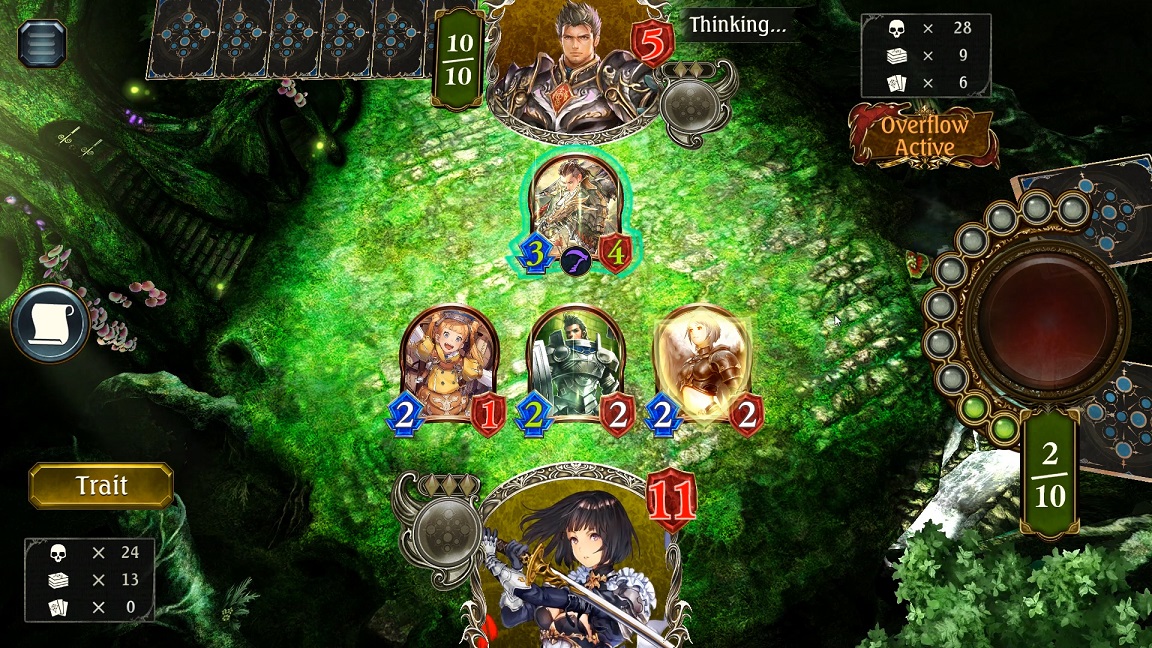 Figure 3-2. Shadowverse Gameplay
Shadowverse
is a card game collector and battler, allowing players to gather cards of exotic nature and build decks to battle against another player. It might seem shallow at first glance, but when you factor in the side mechanics and how they support the main battle mechanic, you see a new dimension. The card artwork and backgrounds also help immerse the player in the battle. But the true reason for its popularity in Asian esports is fine-tuned card abilities which allow for fair matches and high-level strategies. Yoshimoto Esports can be contacted through its website, and with them being on the only teams to focus on Shadowverse to such an extent, it is no surprise that they have won $1,000,000 Dollars in cash. So if you are a Shadowverse player, they are the team for you.
Figure 3-3. Rage Shadowverse