12-17-2022, 09:00 PM

(This post was last modified: 12-18-2022, 12:01 PM by

AnimeGamer

.)
3 New Esports Tournaments & Leagues 2023
Esports tournaments have come a long way since the LAN parties of old. With the industry booming, we now have multiple tournaments happening daily, allowing players from different countries to fight for the title of the best. These tournaments host many kinds of esports titles and are sponsored by many leading companies; this helps in making the event as memorable as possible. But some esports tournaments have been happening since the early 2000s with Counter Strike and arcade games. Only in recent years have many new tournaments started to take place which offer non-conventional esports titles. Some of these are mentioned below in the article.
Table of Contents
Figure 1-1. Alberta Esports Expo Banner
For many years only East Asia and America were where the big tournaments were held and where other players gathered. But that has started to change as many governments realize that you can not ignore esports or its potential. To this end, the Canadian Government has sponsored and funded the
Alberta Esports Expo
. By this, they are giving many players a platform to compete and simultaneously show the masses why many people love esports. Alberta Esports Expo is a non-profit event that welcomes people of all ages to complete, learn, and enjoy. It is primarily an excellent event for players of Omega Strikers as it is one of the few tournaments with it in their play roster.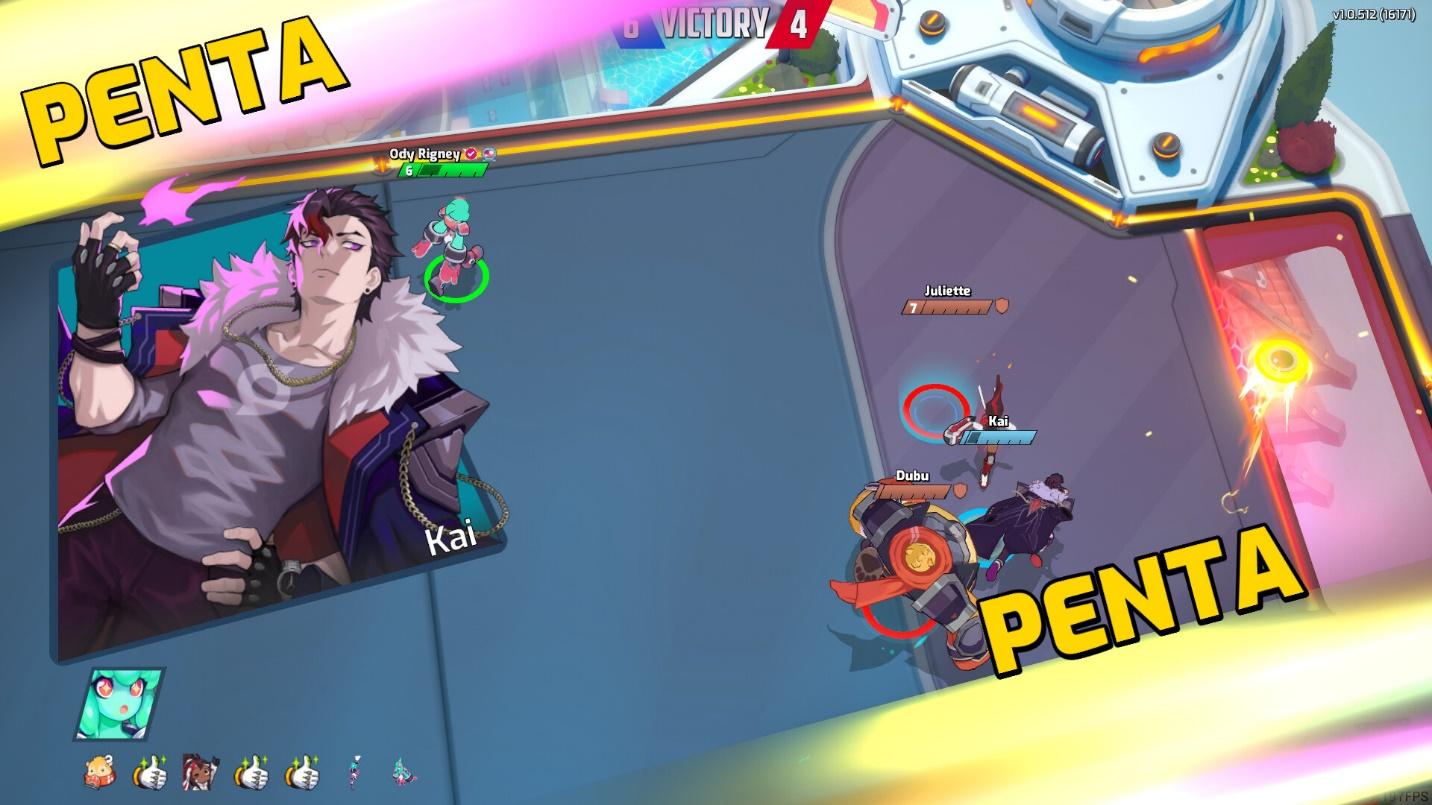 Figure 1-2. Omega Strikers Gameplay
Omega Strikers
might be a new name for many as it is still an early access title, but despite that fact, it has gained a large following and an esports scene based purely on the merit of its combat alone. It is a simple 3v3 arena battler in which your team must score a goal using the characters' abilities. Each available character has a unique ability that can then be synergized with other characters to pull off some incredible team feats. The controls are also quite simple; anyone can pick it up and learn how to play the basic game in no time.
Figure 1-3. Alberta Esports Expo Registration
Alberta Esports Expo has opened its registrations, and you can apply easily with their
Alberta Esports Expo website
. So what are you waiting for? Apply now, and maybe you might even get the chance to win the prize pool in your game of choice since, with the backing of so many sponsors, Alberta has announced a massive $10,000 Dollar cash prize bonus, which will add more to the prize pot for every registration.
Northeast Championship 22
Figure 2-1. Northeast Championship 22
It seems that nowadays, many have forgotten that esports, since its conception, used to be a localized event where many different people come together to celebrate and play games. Gamers and comic fans treated this event as a formal get-together where they could meet new people with the same hobby. But most events now are large spectacles where only the best of the best complete. That's why it is refreshing to see events like the
NorthEast Championship
still taking place where they still have the feeling of comradery among gamers. Even their aphorism, "One Floor, One Family," is a testament to that. And when you compound the fact that they are also hosting tournaments for unconventional fan-favorite esports titles, one can not help but feel excited.  One of these games is Melty Blood: Type Lumina.
Figure 2-2. Melty Blood: Type Lumina Gameplay
Remastering old games is a new trend; for companies, it is pretty profitable, but fans are highly against it as it destroys the game's core identity. So when news of this happening to the Melty Blood franchise was announced, fans were not happy, but their fears were laid to rest as
Melty Blood: Type Lumina
turned out to be a reboot of the franchise. It is a fast-paced 2D fighter where you can string combos easily but requires great skill to pull off the insane ones. The base roster is small, but one where each character has an in-depth kit and requires you to invest time to master it fully.
Figure 2-3. NEC Tournament Prize Details
Last but certainly not least, each game played in the tournament has a prize pool that varies from $1,000 to $250, so what are you waiting for?
Figure 3-1. Install 2022 Helsinki
Install 2022
might be a new name for many, but it is an esports tournament in Helsinki, Finland. It is one of the very few that occur in those regions, which is why it is popular with the locals, as it gives them a platform to play many titles competitively. It also has a prize pool of up to 500 Euro for some games, giving the players more incentive to bring their best. It is also holding matches for Granblue Fantasy Versus, which for many might be a surprise as it is still considered a new game as older titles dominate these tournaments.
Figure 3-2. GranBlue Verses Characters
GranBlue Fantasy Versus
is a game developed by Arc System Works, which for many in the competitive fighter genre, is a mark of excellence. It is also based on an MMORPG which allows the game to have massive lore and backstory for characters and their abilities to be based upon. Combat is easy to learn as it involves using regular combo strings to lead into special attacks, which also allow great flexibility. The roster also features eye-catching character designs that many will undoubtedly like. It is a game-fighting game fans will no doubt like.
Figure 3-2. Install 2022 Details
With so many sponsors, the event has organized a prize pool of €500 Euros for the best player of them all. Are you that player?
You May Also Like
3 New Esports Teams to Join in 2023
3 New Esports Games 2023