As of April 2021, best anime MMORPG games are
Kurtzpel
Genshin Impact,
Phantasy Star Online 2
Aura Kingdom
SoulWorker,
...
---
Here we cover Best Anime MMORPG games that keep updating, and released within 10 years from April 2021.
The list is based on
Best Anime Games (Ranked By Gamers)
database.
Kurtzpel (PC)
Kurtzpel is basically similar to many mmorpgs: You start in a town, solve the quests around, gear yourself up and get stronger. Personally, I liked a combat system in Kurtzpel because actions and animations per skills are quite impressive and enjoyable in a sense that it requires fast reaction of yours. However, at the same time combat style in this game become a little bit spammy, but is acceptable from my perspective. The game isn't open world, but its good combat system makes me feel kinds of "fine". Kurtzpel also do involve gacha, and has PvP if you like competitive gaming.
Genshin Impact (PC, PS4, mobile)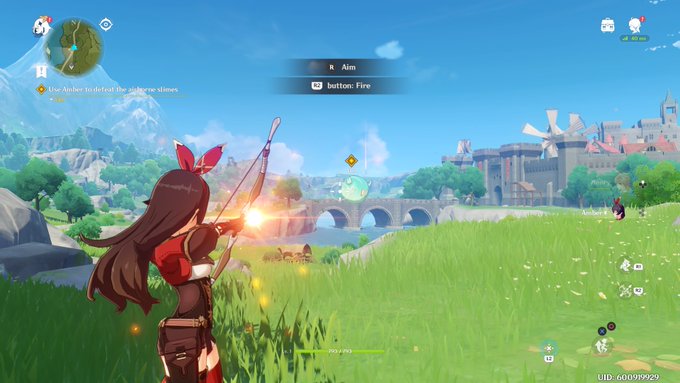 Genshin Impact is anime MMORPG. The game is completely open world and designed to deliver the best PvE experiences, which is the phrase its developer said, along with co-op. This means, there is no PvP. Genshin Impact is currently talking top spots among whole PlayStation game sales as of February, 2021. This means this is currently the most popular anime games on both PC and PS4: actually it is currently the most popular anime game on whole gaming platform including PC, not only PS4. The game currently has the best graphic quality among all free anime games. The game has great character customization system. And it comes with a gacha model like usual MMORPGs. Thus, you will go deeper in grinding.
Phantasy Star Online 2 (PC, PS4, XBOX)
This game doesn't have English version on PS4. There are PC and XBOX version but I highly recommend PC version since PC provides greater gaming experiences when it comes to MMORPG. Gameplay-wise, it's is quite impressive. Personally I like the combat system there but not as much as how much I liked Phantasy Star Online 1 or Phantasy Star Universe. But as said in Onigiri part above, You will need to give it a try. In this game, you can have multiple weapons that you swap depending on the situation you have. You can use auto or manual aim when it comes to guns. It also has PvP if you need competitive, but very basic that I wouldn't recommend. For myself, I was once a fan of Phantasy Star Online 1 long time ago on both PC and Dreamcast.
Aura Kingdom (PC)
It's an atmosphere and everything like the combat system feels a bit like the classic mmorpg released in the early 2000s, but it's actually an anime mmorpg game released in 2014. Therefore, we introduce it because it has not yet exceeded the 10 years mentioned on the top of this page above. I feel a lot of nostalgia for some reason when I am playing a game. It's a game with a lot of classes. It supports PvP and is an open world game. Aura Kingdom 2 also exists, but I personally think that Aura Kingdom 1 is much better, and in reality, Steam Review, etc. are also better.
SoulWorker (PC)
SoulWorker is a quest and mission based action MMORPG. You can select a playable character and then basically you can customize your character. This means looking are different per players but combat system are same per each characters. The game also has PvP if you like competitive gaming. You will start in a town and basically solve the quests as you go deeper. In terms of combat system, personally, I felt quite good and it was enjoyable to me. But since it's not a open world, I felt kinds of narrow at the same time.
* This document will keep updating when there is a ranking change in 
Best Anime Games (Ranked By Gamers)
database among anime mmorpg games, or games being more than 10 years old.